Multilingual Hiring – Hire Language Experts
A good linguist not just understands the language but also the culture connected with it. Thus, get help in recruiting professional and dedicated multilingual experts who can efficiently communicate with your target audiences in different languages.
Why You Should Invest in Multilingual Hiring?
Having a sound knowledge of English, for instance, is a great benefit in the workplace as in several locations across the globe English is known as lingua franca while working with overseas clients. With that said, the proficiency to master more languages could be only the thing that provides your business with a competitive edge. This is specifically significant while doing business in areas where knowledge of English is not provided. Think about hiring a multilingual professional who is an expert in languages that are quite relevant to your domain, whether that's Chinese, French, Spanish or any other language.
Find or search or hire language experts at TridIndia that is fulfilling bilingual multilingual language jobs recruitment services since 10+ years. We have successfully recruited 6000+ native linguists for MNCs, NGOs and global companies or industries on permanent, contract and freelance basis (as per the needs of the client. We recruit and Hire Multilingual Bilingual Language Experts in New Delhi NCR India UAE Mumbai Portugal Russia France Sweden Germany Pune Japan Hyderabad China Kolkata Bangalore Chandigarh Amritsar Gurgaon Noida Ghaziabad Chennai and worldwide nations. So, our language experts recruitment consultancy recruits native language experts for you from varied countries and cities around the world. Also, we provide multilingual bilingual language recruitment services for multiple industries, such as medical, tourism, machine installation, oil & gas, hospitality, mining, aviation, technical, engineering, fashion, legal, automobiles and so on. So, if you are a company and planning to hire expert linguists, just contact us today. Our talented language expert recruiters/ placement consultants will provide the most talented pool of experts at your service. Contact us today..!!
Affordable Multilingual Hiring for Your Business
Does your business want to recruit multilingual staff to provide supreme quality and complete services? Tridindia's recruitment team has experience in every one of the steps in remote recruitment processes such as selection of candidates, resume and profile filtering, remote job interviewing, language and skills tests, as well as personality questionaries.
Our team of specialized human resources team can help your company get talented multilingual job candidates. Employing processes can be very tough today, as the demand for employees who are not just proficient in English and in several languages has been booming over the last few years. As remote work as well as multicultural teams have turned a new standard for several global businesses, your company can extremely benefit from hiring multilingual staff globally. We look for candidates in various online sources, multilingual job boards etc. Our broad interview process involves language proficiency testing. We can assist you to find a talented multilingual candidate in any field: finance, technology, administration, IT, healthcare, pharmaceutics, engineering and so on.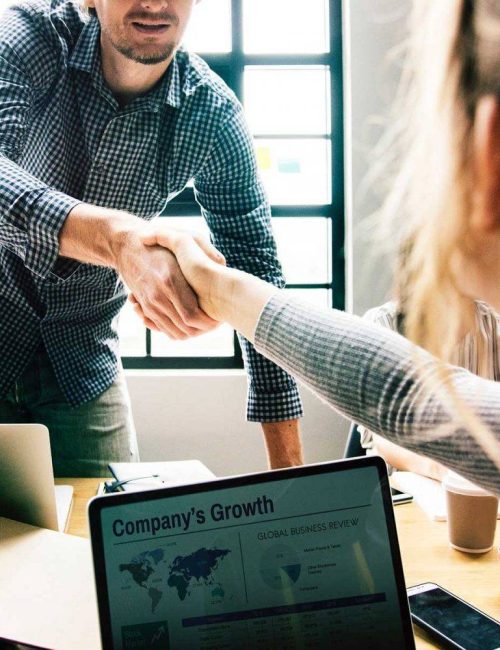 Why Outsource Language Placement Services to TridIndia?
Being a reputed consultancy in the language industry, we are highly trusted by most of the global organizations for recruiting the most experienced and professional linguists. There are other reasons as well, which justify why companies outsource our services –
» Experienced language expert placement consultants, on board
» Access to all the Major Job Portals
» Recruited 6,000+ multilingual & bilingual language experts in 34 languages in 26 countries
» Hire on freelance, permanent, temporary and contract basis
» Industry wise specific Database
» Comprehensive Referral Network
» Help the companies to improve communication, employee's performance, employee morale, productivity and efficiency
» Recruit only and only experienced professionals
» Follow ethical approach
» Hire professionals for all languages and industries
» Always keep your preferences and specifications in mind
» Complete candidate identification and screening.
We believe that organizations stand out when armed with brilliant brains, and we work towards giving you the ideal resources for your company. We have a proven track record of successfully supporting organizations to maximize their recruitment productivity. Contact us to outsource language placement services, our team will be glad to assist you.
Need of Multilingual Hiring Services for your Business Today
Employing individuals who can effortlessly communicate in different languages is a smart growth strategy for organizations that want to expand. If your company wants to grow your business reach both nationally as well as globally, it is advisable to hire multilingual employees while hiring new team members. Recruiters in the in-house team sometimes find it difficult to hire talent with fluent communication skills in multiple languages because of ineffective strategy. That is why you need to look for a company that can hire multilingual talent for you and bring certain benefits, such as:-
Access to Global Audience
Today, it's important for companies to consider the big picture, evolve and expand to new places both offline and online. They have to cater to the needs and expectations of their growing clientele. To reach global audiences, they need to employ multilingual professionals. Taking up multilingual hiring solutions can help your business get the right talent.
Business Expansion to Diverse Areas
To expand in the international market, businesses need to hire multilingual employees who are fluent in speaking more than one language. You need professional multilingual hiring solutions to hire the right person who can effectively introduce your company to new markets. The professional recruiter follows the right strategy to find out the right candidate from the crowd.
Strengthen Relationships with Clients
Hiring multilingual individuals can be added advantage to your company. Such employees will help your business to easily connect with global companies. The power to provide your offerings in many languages put a great impact on the global clientele, it will build up trust and appreciation for your solutions, further, make your relationships stronger with your clients.
Boost Brand Value
When you have a multilingual person in your team, you are adding value to your brand. You have a team member who can understand the needs of multilingual customers. To help your business enter new markets, with the help of multilingual hiring experts you can get the talented multilingual individual for your company who can contribute to your business growth.
In an increasingly multicultural world, a multilingual employee can be a great addition to your workforce. People who have the ability to communicate in more than one language often have impressive speaking skills. If you want to have such a candidate in your team too, let us know your requirement. We will assist you by hiring the best suitable candidate for your business.
Types of Industries We Serve
In the present world, the ability to communicate in various languages can be useful in any sector. With the increasing multilingual population, businesses have had to make changes in their workforce and add multilingual candidates to cater non-English speaking consumers. As the demand for individuals fluent in multiple languages is booming, companies are getting connected with us as we have quality recruiters who can hire the proficient multilingual candidate for the following industries:
IT & Technical
Hospitality
Finance
Automotive
Engineering
E-Learning
Manufacturing
Housing & Real Estate
Healthcare And Pharmaceutical
Travel
Media And Marketing
Construction
Education
Aviation
Retail
Printing & Publishing
Logistics
Fast-Moving Consumer Goods
Commercial
Oil And Gas
Government
Banking
Telecommunications
Agriculture
And So On…
Increasing globalization implies that the demand for individuals who can communicate across borders is higher than ever. At Tridindia, our recruiters have helped many companies by hiring the right candidates who can help their businesses expand globally. If you are the next one, let us know your requirements.
Why Choose Us
Choosing Tridindia to Get Impactful Multilingual Hiring
Tridindia is a talented and experienced multilingual hiring service provider. We provide quality multilingual candidates for diverse industries, hence, you can completely depend on us for your hiring needs!
Tailored recruitment service
We assure to meet your multilingual hiring needs with the help of our placement consultants – no matter how demanding or small they may be.
Access to Many Job Portals
Our candidate hunting process is rigorous. We have access to several renowned job portals to find the most appropriate and skilled candidate.
Proven Track Record
We have several years of experience in hiring talented candidates in a high and low volume for diverse industries that want to expand globally.
Easy Communication
Our dedicated consultant will keep updating you on what's happening throughout the complete recruitment process to ensure transparency.
Proficient Placement Consultants
At our premises, we work with talented placement consultants who have extensive industry experience and know the strategy to hire the right person.
Competitive and Cost-Efficient
We help you reduce your recruitment costs and increase the return on your investment in individuals. We are always there to serve you the best.
Get in touch
Don't hesitate to contact us for inquiries!
Recruitment of language resources or manpower is our forte. So, you must instantly contact us and get backed by experts who are versed in your desired language.
Easy Project Consultation
Steps
Take Simple Steps for Multilingual Hiring Order
We hire translators, interpreters, localization experts and other professionals who require language expertise. Observe your language manpower requirements quickly and place your order now to take our service:
Contact us first
Call us to share your hiring requirements with our expert.
Consult with Project Manager
We will connect you with our placement consultant if you have any questions regarding our hiring process.
Place Your Order
Once all the discussions will be done, place your order quickly.
Get Delivery On Time
We will share the list of shortlisted candidates sooner.
Case Studies
We are dedicated to
serve you all time
We follow effective KPI-driven procedures which are mutually agreed upon as well as regularly reviewed for a smooth recruitment service that meets your expectations.
Testimonial
With years of experience, we know what your industry needs for growth.
We guarantee the most effective services and correct solutions to your each and every query. Since 2002, we have been serving clients to translate their Ecommerce material in different languages.
"The best thing that I liked about TridIndia is their professionalism & promptness in delivering bulk projects within shorter time frame. Kudos to the team..!!"
"The best thing that I liked about TridIndia is their professionalism & promptness in delivering bulk projects within shorter time frame. Kudos to the team..!!"
"When you are in the technical industry, you know how difficult it is to communicate with your multilingual customers. But, TridIndia made this simple for us."
Funfact
The Unbeatable Multilingual Hiring Master Since 2002
Our partnership approach is guided by transparency, trust, performance and respect to ensure we bring more value over the long term by completely understanding your business with the help of our adroit placement experts.
TridIndia Providing Certified Multilingual Hiring Services in:
Ahmedabad NCR Bangalore Chandigarh Chennai Delhi Gurgaon Hyderabad Kolkata Lucknow Mumbai Noida Pune Ghaziabad Gurugram Surat Visakhapatnam Dubai Abu Dhabi Ajman Oman Uttar Pradesh Maharashtra Karnataka Tamil Nadu Telangana West Bengal Gujarat Madhya Pradesh Haryana Kerala Bihar Rajasthan Assam Odisha Punjab Andhra Pradesh Jammu and Kashmir Uttara khand Himachal Pradesh Jharkhand Goa Puducherry Manipur Chhattisgarh Meghalaya Andaman and Nicobar Islands United States Philippines United Kingdom Germany Canada China Australia Ukraine Nigeria Malaysia France Bangladesh United Arab Emirates Turkey Pakistan Indonesia Saudi Arabia Kenya Egypt Taiwan Russia Singapore Peru Italy Netherlands Spain Thailand South Africa Palestine Ireland Japan Vietnam Mexico Hong Kong Sri Lanka Nepal Finland Maldives Brazil Czech ia Iran Poland Switzerland South Korea Belgium Myanmar (Burma) Lebanon Uzbekistan Greece Kuwait Ghana Morocco Qatar Sweden Armenia Ethiopia Israel Kazakhstan Romania Tanzania Latvia Denmark Argentina Oman Venezuela Bulgaria Belarus Algeria Moldova Portugal El Salvador Jordan New Zealand Afghanistan Austria Bahrain Costa Rica Hungary Albania Azerbaijan Iraq Slovenia Somalia Tunisia Yemen Colombia Estonia Georgia Norway Serbia Brunei Chile Cameroon Honduras Croatia Jamaica Lithuania Mauritius Sudan Kosovo Bolivia Slovakia Senegal Uganda Bahamas Congo – Kinshasa Côte d'Ivoire Cape Verde Curaçao Ecuador Iceland Luxembourg Montenegro Macedonia (FYROM) Mongolia Malawi Panama Rwanda Syria Turkmenistan Zambia Angola Bosnia & Herzegovina Barbados Burkina Faso Bermuda Bhutan Central African Republic Congo – Brazzaville Cyprus Gabon Guernsey Gambia Guatemala Guam Haiti North Korea Liberia Lesotho Libya Malta Mozambique Sierra Leone Tajikistan Trinidad & Tobago Uruguay Samoa Zimbabwe UAE