Third Party Payroll Services
Finding streamlining your entire payroll process difficult? Third Party Payroll solutions can help save the administrative cost, unbearable burden as well as control the in-house payroll headcount.
Why You Should Invest in Third Party Payroll Today?
Do you know 70% of the business are hugely affected by payroll problems? Also, do you know payroll mistakes occur twice most often in homegrown payroll solutions? There is truth in these statements. In an urge to become better day by day, companies around the world often fail to give proper attention to the administration part of their organization. For example, managing the employees' salary, making revisions in salaries, updating the attendance software, educating the staff about any change in the rules and regulations and various other functions remain unnoticed. Additionally, a business owner often comes across a situation where he needs to look for dedicated professionals for temporary positions. Managing the in-house payroll activities for the temporary employees further becomes a major challenge. Hence, the ideal way to come out of this situation is to outsource the services.
Professional third party payroll services by 200+ workforce payroll specialists who offer multilingual hiring on third party payroll, short-term, contractual & permanent basis to help you concentrate on your core business functions. Payroll is time-consuming, complicated, and includes different range of responsibilities on regular basis. Small as well as medium businesses find it very stressful to manage it all by themselves and thus are increasingly preferring a third party payroll service provider. This is owing to the fact that it has been proven effective and easier to handle payroll when signing up with an agency.Find it quite hectic to manage it all by themselves and thus, are progressively looking for a third party payroll service provider like Tridindia. We have proven easier and more effective tactics to handle payroll without making any mistakes.
Affordable Third Party Payroll for Your Business
Third party payroll lets you focus on your core business. We offer the best suitable services for your payroll and provide a wide range of human resource solutions for your flexible workforce. Payrolling can be truly advantageous to companies wanting to work with temporary positions. With the fastest growing complexities related to tax withholding, health insurance, liability and employment law utilizing these solutions to a payroll provider for temporary positions can eliminate the strain on your business.
When your company take up our third party payroll solution, it will also enjoy several benefits too. Your company will be saved from the liability by utilizing a third party payroll service provide for short term hire. The administrative cost will also get low, zero burdens and lower the risk payroll headcount. The payroll provider assumes employer responsibilities such as all government-mandated compliance, Health Insurance, Workman's Compensation Insurance, and tax withholdings. Third party payroll service at Tridindia enables our client to acknowledge, screen and choose candidates to be paid through our payroll program.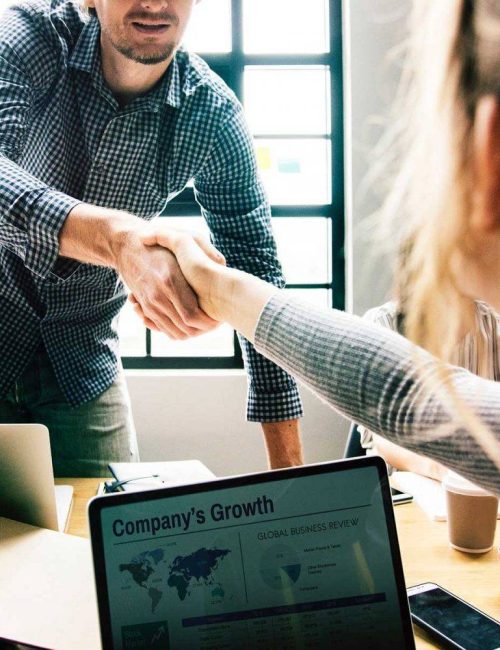 Third party payroll is the act of forwarding payroll administration to a third party payroll service provider equipped with expertise in payroll processes. Most probably companies outsource their payroll functions to reduce costs, and to gain better services. Here are the services that we offer professionally:
a) Multilingual Hiring
🗸 Short term or long term
🗸 Contractual basis
🗸 Permanent basis
🗸 For any language, job profile or industry
b) Onboarding Management
🗸 Release offer letter
🗸 Joining documentation and formalities
🗸 Background verification
c) Statutory Compliance Management
🗸 ESIC or Workmen Compensation
🗸 Income Tax
🗸 Provident Fund
🗸 Minimum Wages
🗸 Professional Tax
🗸 Labor Welfare
d) Attendance & Payroll Management
🗸 Employee leave tracking
🗸 Timesheet tracking
🗸 On time salary payment to the employee
e) Exit Management
🗸 No dues clearance
🗸 Online PF transfer/withdrawal
🗸 Relieving or experience letter
Tridindia is recognized as one of the best third party payroll companies. Our enormous industry experience as well as passion for excellence has made our identity today and further makes us outperform amongst several others. We assure you concise benefits and open a plethora of prospects to bring tangible outcomes for your business and organization.
How We Resolve Your
Multilingual Hiring Problems?
We aim to offer you comprehensive services under the umbrella of human resources. This is why apart from just managing your payroll activities, we also focus on offering you multilingual hiring solutions. We hire deserving candidates for you (on our payroll), keeping in mind your specific requirements of language expertise, experience, job profile or industry specialization. Here is how we find the right talent for you –
☞ Job Portals: We have access to the leading job portals through which we headhunt the perfect candidate for you. Our team of recruiters knows exactly how to make the search or what keywords to use, in order to search the most befitting candidate for the desired job role.
☞ Global Network: We have a global network of multilingual professionals, who have satisfied a number of our previous clients for multiple long term, short term assignments. Our database is strong and impressive enough to help you acquire the right talent, the moment you outsource the requirements to us.
☞ Advanced Hiring Sources: We do not simply restrict our efforts to the job portals for finding the right candidate for you. We rather, use all kinds of advance hiring techniques, such as social media platforms to find and hire unmatched professionals at your service.
Be it long term, short term or contractual hiring, we have got you covered from all sides, in the case of multilingual hiring and payroll outsourcing. We help you skip all the efforts and time involved in hiring candidates and managing the payroll functions. All you need to do is get in touch with us, share your requirements with us and simply leave all the hiring and payroll activities to us.
Need of Third Party Payroll For Your Business Today
While businesses find it difficult to handle to perform every type of payroll activity cost-effectively, they mostly depend on a third-party payroll services provider with highly experienced professionals who specialize in this area. These experts can save clients from every type of payroll processing-related problem. Tridindia has an excellent team of skilled and veteran professionals to overcome all the organization's payroll-related challenges.
Recruiting Support:
Third party payroll solutions can help in important ways during the recruiting process, such as background check support that boosts the chances of making the best hires and secures against the costs of a bad one. Payroll solutions can actually support recruiting process as well as benefits provision too.
Accuracy and time:
A lot of effort and time goes into ensuring proper accuracy, such as suitable with holdings, right calculations, and local, federal, and state tax knowledge. Professional third party payroll processors have all the experience to get the work done correctly and in a timely manner.
Data Security:
Keeping up the payroll data security is of key importance to any business, regardless of its size. For small companies, keeping up all the important payroll documents is tough, but partnering with a third-party payroll services provider will help them accomplish this.
Compliance with Changing Regulations:
As professional payroll providers can easily access the information in the field, they stay updated with the state, local, and federal payroll rules, legislative changes and regulations. They will know about any changes that may impact you or your employees and manage them with suitable authorities.
Especially in startups and small businesses, you may find that the company is quite small to benefit from a payroll provider. But for all the above mentioned reasons, partnering with an industry expert like us is one of the best moves you can make for the benefit of your company.
Types of Third Party Payroll We Offer
We help businesses around the world save time, money and other resources on payroll processing. No matter what size your business is, payroll processing demands a great level of attention from your end. If you neglect it, you would face serious issues from your workforce, and if you focus on it, you will neither be able to understand the changing needs of customers, nor be able to devise revenue generating tasks for your organization. This is why we offer 360 degree third party payroll solutions to you –
Multilingual Hiring
Onboarding Management
Statutory Compliance Management
Attendance & Payroll Management
Exit Management
Administration is one of the most prominent pillars for the successful running of an organization. Hence, neglecting it partly or completely ain't any effective step for your business. However, as discussed above, the process consumes too much of time and often becomes too complicated to handle. But, you need not to get even a single frown on your forehead, as long as we are here at your rescue.
Why Choose Us
Choosing Tridindia to Get Impactful Third Party Payroll
Are you looking for end-to-end payroll and hiring solutions? If yes, leverage our expertise and get a chance to forego all of your worries and concerns related to payroll and talent hiring.
Higher Quality & Accuracy Level
With the help of our payroll specialist, we ensure accuracy in updating tax tables, submitting reports etc. to provide quality results to our clients.
Flexibility
We are quite flexible in the services we provide. Several big payroll companies insist the clients fulfils their needs and we work to meet your requirements.
Dedicated Payroll Specialist
We have a team of highly experienced, dedicated payroll specialists holding extensive experience and the ability to meet all your payroll needs.
Easy Consultation
If you have any questions regarding our payroll services, we let all our clients feel free and ask their queries before hiring us.
Time-Saving
We let you concentrate on your core business and free up the human resources to work more on strategic tasks by saving your time.
Satisfaction Guaranteed
If you choose us as your partner, we are confident we will surely exceed your expectations. We make winning strategies to give you the best results.
Get in touch
Don't hesitate to contact us for inquiries!
Hire our trusted third party payroll solutions and simply focus on generating more revenue for your business. To know more about our services or talk to our experts, give us a call.
Easy Project Consultation
Steps
Take Simple Steps for Third Party Payroll Order
We clearly understand that you are overburdened with several important activities related to your core business. To lower your chances of making payroll problems, simply hire our third party payroll solutions:
Contact us first
If you want us to be your partner, contact us to hire.
Consult with Payroll Expert
If you have something to ask from our payroll expert, feel free to consult.
Place Your Order
Choose the type of payroll service you want and place an order.
Get Delivery On Time
We ensure timely delivery of the work assigned to our payroll specialist.
Case Studies
We are dedicated to
serve you all time
Let us help you manage all the payroll functions related to human resources
to help you save effort, time and money.
Testimonial
With years of experience, we know what your industry needs for growth.
We guarantee the most effective services and correct solutions to your each and every query. Since 2002, we have been serving clients to translate their Ecommerce material in different languages.
"The best thing that I liked about TridIndia is their professionalism & promptness in delivering bulk projects within shorter time frame. Kudos to the team..!!"
"The best thing that I liked about TridIndia is their professionalism & promptness in delivering bulk projects within shorter time frame. Kudos to the team..!!"
"When you are in the technical industry, you know how difficult it is to communicate with your multilingual customers. But, TridIndia made this simple for us."
Funfact
The Unbeatable Third Party Payroll Master Since 2002
To scale up your business operations, it is important to design, plan and implement business strategies in the most productive manner. However, other activities, like payroll management and employee hiring might hold you back. But, you must not stop, as we will always be there in the backdrop to handle and support such needs.
TridIndia Providing Certified Third Party Payroll Services in:
Ahmedabad NCR Bangalore Chandigarh Chennai Delhi Gurgaon Hyderabad Kolkata Lucknow Mumbai Noida Pune Ghaziabad Gurugram Surat Visakhapatnam Dubai Abu Dhabi Ajman Oman Uttar Pradesh Maharashtra Karnataka Tamil Nadu Telangana West Bengal Gujarat Madhya Pradesh Haryana Kerala Bihar Rajasthan Assam Odisha Punjab Andhra Pradesh Jammu and Kashmir Uttara khand Himachal Pradesh Jharkhand Goa Puducherry Manipur Chhattisgarh Meghalaya Andaman and Nicobar Islands United States Philippines United Kingdom Germany Canada China Australia Ukraine Nigeria Malaysia France Bangladesh United Arab Emirates Turkey Pakistan Indonesia Saudi Arabia Kenya Egypt Taiwan Russia Singapore Peru Italy Netherlands Spain Thailand South Africa Palestine Ireland Japan Vietnam Mexico Hong Kong Sri Lanka Nepal Finland Maldives Brazil Czech ia Iran Poland Switzerland South Korea Belgium Myanmar (Burma) Lebanon Uzbekistan Greece Kuwait Ghana Morocco Qatar Sweden Armenia Ethiopia Israel Kazakhstan Romania Tanzania Latvia Denmark Argentina Oman Venezuela Bulgaria Belarus Algeria Moldova Portugal El Salvador Jordan New Zealand Afghanistan Austria Bahrain Costa Rica Hungary Albania Azerbaijan Iraq Slovenia Somalia Tunisia Yemen Colombia Estonia Georgia Norway Serbia Brunei Chile Cameroon Honduras Croatia Jamaica Lithuania Mauritius Sudan Kosovo Bolivia Slovakia Senegal Uganda Bahamas Congo – Kinshasa Côte d'Ivoire Cape Verde Curaçao Ecuador Iceland Luxembourg Montenegro Macedonia (FYROM) Mongolia Malawi Panama Rwanda Syria Turkmenistan Zambia Angola Bosnia & Herzegovina Barbados Burkina Faso Bermuda Bhutan Central African Republic Congo – Brazzaville Cyprus Gabon Guernsey Gambia Guatemala Guam Haiti North Korea Liberia Lesotho Libya Malta Mozambique Sierra Leone Tajikistan Trinidad & Tobago Uruguay Samoa Zimbabwe UAE