Advertising Translation Services
Do you want your ads to reach global audiences successfully? If so then advertising translation services is very important as it can expand your reach and spread awareness about your brand.
Why You Should Invest in Advertising Translation Today?
You will find 10 out of 8 companies turning towards translation solutions for their advertising materials. Every company that wants to grow needs to translate all its documents into its target market's native language. And for this, you need a well-experienced Advertising translation company like Tridindia. We have worked and still working with some leading advertising agencies around the world. We translate advertising materials for customers in cosmetics, retail, technology, medical, fashion, consumer electronics, sports, and many others. Our team can offer translations in 150+ languages which include both Indian and foreign languages. With 250+ native and specialized translators, we being a trustworthy translation company, can help you convey your message to global customers in the language they are most comfortable in.
Fastest professional Advertising Translation Services at TridIndia by 4000+ certified Advertising translators for quality translation services in/ for Advertising Industry in 200+ languages, dealing with all types of technical, Advertising as well as government, private, NGOs, firms and many more sectors for last many years, with a well-known position in the market of Advertising translation services in New Delhi India UAE Mumbai Bangalore Hyderabad Kolkata Chennai and worldwide. Our veteran Advertising interpreters supply significant Advertising interpretation services required for industrial and non-industrial purposes. With our Advertising localization service, we localize mobile apps, websites, or any tech-related Advertising into/from any language at a cost-efficient and nominal price.
Affordable Advertising Translation Services for Your Business
When you select a reputed translation company, your investment will turn into benefits and you receive top-notch translated advertising documents. Companies that are planning for expansion should know that their marketing strategies should address their target audience or market. This needs professional translation of advertising documents from one of the reliable Indian translation companies so that every action is as powerful as possible with each target audience. So, when you want to advertise your brand in a different language, always consider having an experienced translation company. With a reputed translation company for advertisement, you can satisfy all the needs of your target customers.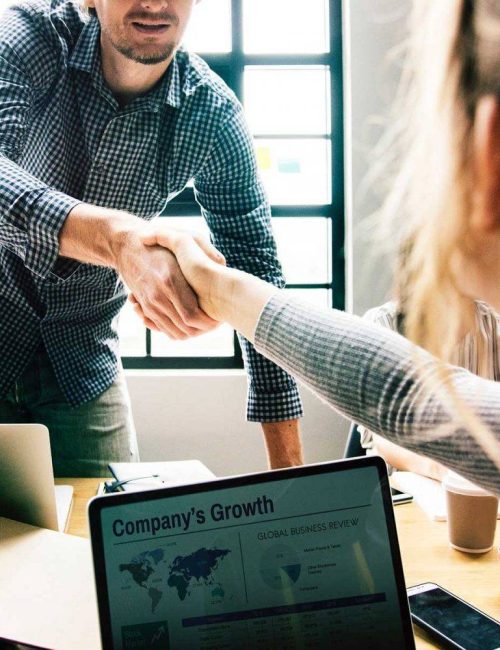 Need of Advertising Translation Services For Your Business Today
In this competitive world, advertising your offerings to attract global, potential customers have become very important. Plus, actual globalization and translation has influenced businesses to sell their offerings across local boundaries. Therefore, to build a brand and grasp more audiences, the need for translation for advertising materials is massive.
Reach Target Audience
If you want to reach a wider audience for your business expansion, translation is important. Through translation, you can understand the market or audience more efficiently.
Better ROI
Translation allows you to add more potential customers to your customer base and make all the potential audience turn into long-term customers which ultimately increases the ROI.
Boost Sales
When you are able to attract customers from different corners of the world, your sales automatically increase. Translations boost the chances of consumers buying from you.
Identify Market Potential
Once you get to know about the cultural differences and are able to interact in your target market's native language, you automatically get aware of the market potential.
This might have made you understand why need a translation service. Basically, the translation of advertising materials covers everything that needs to grow the business. It is the process of conversion of an advert written in a language for one set of the audience into another language that will resonate with a different audience. And here, translation company plays a huge role.
We at Tridindia
Professional Advertising Translation For Documents
Advertising companies today have the power to reach new markets and audiences from all across the world faster than ever. However, if you want to communicate with audiences across the world and increase the chances of them turning into your long-term customers, it is best to translate your documents for your business growth. That is where professional translators come into play. With professional translations of advertising documents, you can get a medium to expand your customer base. Here are some perks that you will get by having a reputed translation company in your support.
Types Of Advertising Translation We Offer
Professional translators understand the intricacies included in the translation of advertising materials and the adaption of a brand message around various languages and cultures, while seamlessly translating the advertising message.There is a great importance of translation service if you want business growth. Listed below are various types of translations that you can choose as per the requirement of your advertising material.
Advertising Website Translation
Advertising Content Translation
Advertising Document Translation
Advertising Certificate Translation
Advertising Website Localization
Advertising Content Localization
Advertising Content Writing
Advertising Audio Translation
Advertising Video Translation
Advertising Contract Translation
Advertising Technical Translation
Advertising Legal Translation
Advertising Literary Translation
Advertising Book Translation
Advertising Manual Translation
Advertising Patent Translation
Advertising Paper Translation
And Many More…
You can get an effective translation of advertising material for pharmaceutical companies, the tech sector, cosmetics, the healthcare industry, fashion, and many other markets. If you hire a reputed translation company for advertising material, you can receive the translation in more than 150 languages. With certified professional translators from different parts of the world, we precisely translate your advertisements to grasp the attention of global customers.
Benefits of Outsourcing Advertising Translation Services to Us
Advertising established brand awareness as well as recognition of a company and a product, but it showcases specific cultural and linguistic problems when companies plan to translate for markets overseas. By outsourcing advertising translation solutions you can get real benefits of translation value and take your products as well as business procedures to a global level.
Data Privacy
We know that companies are very specific about their data privacy and to make sure privacy we follow certain data privacy guidelines so that everything remains protected.
Culturally Relevant
All our translations are culturally relevant as they are done by translators who are native speakers of the language you want to translate your advertising material in.
Quality Control Systems
We follow certain quality control processes to ensure high-quality translation and no error. Before submitting the final output, cross-checking is done under the guidance of experts.
Faster TAT
Our team of professionals works together by developing strategies, different for each project. And this ensures that the translation work is delivered within the fastest turnaround time.
Years Of Experience
It's been 18+ years since we are working in this industry and consistently provided high-quality translation. With us, you will not face any inconvenience to reach a new audience.
Native Translator
Not only the translators in our team are professionals, but they are also native speakers of various languages which gives them the ability to translate while maintaining the cultural nuances.
Communication is the most important component to grow your business across your local borders. Translation companies can help you translate your business website for growth and can support you incredibly in expansion. By translating your advertising materials, you can stay ahead of the global competition for a huge market share.
Get in touch
Don't hesitate to contact us for inquiries!
We provide translation solutions for advertising material in 150+ languages. We work with 250+ native translators who have the expertise to translate all your advertising materials efficiently.
Easy Project Consultation
Your Trusted
Advertising
Translation
Agency Online
You may agree to the fact that increasing global interconnectivity has persuaded most of the business owners to introduce their services or products in the global markets. With this, the competition to capture new markets and get closer to the customers has also reached a new horizon. This is the main reason why companies have now started to get their sales/promotional materials translated into multiple languages. More than mere translation, the text is basically adapted according to the target language and culture. Henceforth, a single source text gets translated (or adapted) into multiple copies for multiple target segments.
If you have been planning to launch a global ad campaign or expand your business globally, you better move towards translation and localization, as can be the biggest support for the success of your ad campaign or business expansion. So, join hands with us today, as you cannot succeed without authentic translation.
What We Translate
We translate all types of advertising materials, like the ones mentioned below –
Market research
Slogans and tag-lines
Training materials
Social media content
Brochures
Press releases
Corporate messages
Voice scripts/menus
Sales presentations
Product manuals
Web­site content
Sign boards
Annual reports
Packaging and labeling
White papers
Multimedia presentations
And More
So, these are all the things that you can translate by hiring us.
Empower your business through Cantonese translation services that will provide quality manufacturing translation in the Cantonese Language to extend your customer base.
Our Experts
Advertising
Translators
Experienced Translators
Our team is one of the major reasons why we are highly trusted by our clients. We are associated with world-class and experienced translators (from different specialization areas), who are well versed in the nuances of diverse languages. Thus, they are always able to render quality and authentic translations, according to your specifications. Additionally, we are backed by quality supervisors, proofreading experts, and project managers who contribute their respective parts and make sure that an error-free translated file is delivered to the client's end.
Reasons To Choose A Reputed Translation Company
100% confidentiality and data security
15+ years of experience in the translation domain
4000+ native advertising translators
Transparent pricing policy
Comprehensive and Stringent QC by quality supervisors
ISO 9001:2015 certified translation company
Huge and impressive clientele globally
Work on a diverse range of file formats
Quick turnaround time
Zero hidden or additional costs
If you wish to connect with your audiences emotionally, effective document translation is the right way to get started. So, get in touch with us today and see how authentic translation and localization can help you succeed beyond national boundaries. Our project managers will always be at your service and guide you throughout until the translated output is delivered at your end.
Advertising keeps on converting into different forms every year, but it has never been indispensable in comparison to the current scenario when there are various products and services wanting to grasp the customer's attention. Furthermore, globalization has encouraged businesses to convey information about their offerings in a new region. However, though other countries might have genuine consumers, it is not essential that these consumers will understand your language. They would want information in their native language.
A professional translation company believes in maintaining the quality of translation. They gain some knowledge from every advertising translation project that is assigned to them and apply the knowledge they gained in their future projects. Experienced translators understand that advertising includes creativity and it is a little challenging to keep the uniqueness and the actual intent of every translation of an advertising document. They ensure that every translation they provide holds a unique sense of familiarity.
Case Studies
We are dedicated to
serve you all time
Fill the cultural gap by generating translated texts that resonate with readers
all around the world through advertising translations provided by specialized translators.
Why Choose Us
Choosing Tridindia for Advertising language solutions can be the best decision.
It would seem like our solutions are similar to what other translation agencies are offering but we consider the talent, process, and discipline of an ad agency, to make sure that productive translation in business field looks original and effective. Our company works with creative linguists and translation experts from all across the world, who understand cultural nuances and can translate the message while maintaining the same intent.
Higher Quality & Accuracy Level
Every translation that you will receive from us will have high quality and accuracy level. To be consistent in both things, experts cross-check everything manually so that no errors are left.
Comprehensive Language Solutions
We provide comprehensive language solutions at a very affordable price so that you don't face any inconvenience in communicating with any consumer located in different parts of the world.
Certified Translation
Services
Partnering with us can assure you of receiving certified translation solutions that too from qualified and professional translators. These translators are also certified to complete the task well.
Native Expert Translators
All the members of our team are native expert translators who have a proper understanding of cultural nuances, tone, and target market to provide you with accurate translations.
Easy Project Consultation
Easy project consultation is conducted for giving you ideas and suggestions so that your project can reach more audiences effectively. During this consultation, we take proper care of your convenience.
Fastest Turnaround Time
Strategies are developed according to the translation project we get so that everything is translated properly and the work is submitted within the fastest turnaround time.
FAQ
Frequently Asked Questions on Advertising Translation
Realfact
The Unbeatable Advertising Translation Master since 2002
Expand in global markets and remove the cultural differences through our translation solutions that will help to target a certain market for more sales.
Steps
Take some easy steps for Advertising Translation Order
Your advertisement or advertising materials need a touch of local flavor if you want your overseas customers to choose you over your competitors. Below mentioned are some easy steps that you can take to hire the solutions:
Contact us first
Reach us through mail or call to discuss your project.
Consult with Project Manager
Talk to our experienced project manager who will give you proper information about translation.
Place Your Order
Select the language you want to translate your advertisement in.
Get Delivery On Time
Receive the work within the deadline.
TridIndia Providing Certified Advertising Translation Services in:
Ahmedabad NCR Bangalore Chandigarh Chennai Delhi Gurgaon Hyderabad Kolkata Lucknow Mumbai Noida Pune Ghaziabad Gurugram Surat Visakhapatnam Dubai Abu Dhabi Ajman Oman Uttar Pradesh Maharashtra Karnataka Tamil Nadu Telangana West Bengal Gujarat Madhya Pradesh Haryana Kerala Bihar Rajasthan Assam Odisha Punjab Andhra Pradesh Jammu and Kashmir Uttara khand Himachal Pradesh Jharkhand Goa Puducherry Manipur Chhattisgarh Meghalaya Andaman and Nicobar Islands United States Philippines United Kingdom Germany Canada China Australia Ukraine Nigeria Malaysia France Bangladesh United Arab Emirates Turkey Pakistan Indonesia Saudi Arabia Kenya Egypt Taiwan Russia Singapore Peru Italy Netherlands Spain Thailand South Africa Palestine Ireland Japan Vietnam Mexico Hong Kong Sri Lanka Nepal Finland Maldives Brazil Czech ia Iran Poland Switzerland South Korea Belgium Myanmar (Burma) Lebanon Uzbekistan Greece Kuwait Ghana Morocco Qatar Sweden Armenia Ethiopia Israel Kazakhstan Romania Tanzania Latvia Denmark Argentina Oman Venezuela Bulgaria Belarus Algeria Moldova Portugal El Salvador Jordan New Zealand Afghanistan Austria Bahrain Costa Rica Hungary Albania Azerbaijan Iraq Slovenia Somalia Tunisia Yemen Colombia Estonia Georgia Norway Serbia Brunei Chile Cameroon Honduras Croatia Jamaica Lithuania Mauritius Sudan Kosovo Bolivia Slovakia Senegal Uganda Bahamas Congo – Kinshasa Côte d'Ivoire Cape Verde Curaçao Ecuador Iceland Luxembourg Montenegro Macedonia (FYROM) Mongolia Malawi Panama Rwanda Syria Turkmenistan Zambia Angola Bosnia & Herzegovina Barbados Burkina Faso Bermuda Bhutan Central African Republic Congo – Brazzaville Cyprus Gabon Guernsey Gambia Guatemala Guam Haiti North Korea Liberia Lesotho Libya Malta Mozambique Sierra Leone Tajikistan Trinidad & Tobago Uruguay Samoa Zimbabwe UAE
Testimonial
With years of experience, we know what your industry needs for growth.
Through our industry knowledge and experience, we execute translation that will definitely profit your business.
"The best thing that I liked about TridIndia is their professionalism & promptness in delivering bulk projects within shorter time frame. Kudos to the team..!!"
"The best thing that I liked about TridIndia is their professionalism & promptness in delivering bulk projects within shorter time frame. Kudos to the team..!!"
"When you are in the technical industry, you know how difficult it is to communicate with your multilingual customers. But, TridIndia made this simple for us."