Automobile & Automotive Translation Services
Want to scale your automobile production and satisfy the needs of automobile users across the world? Get all the essential documents typed in the different languages to serve the local consumers in a better way.
Why You Should Invest in Automobile & Automotive Translation Today?
Globally, the automobile & automotive is among the oldest and also, among the largest of all industries. Conventionally, it is among the largest employers across the world. The automobile industry handles a wide spectrum of online and offline registrations, documents, etc. The standard language is highly used in English, therefore, only in metropolitan areas. In the local market, the documents are still written, printed as well as responded to in the local language. Any pro-active automobile company require its forms, documents, or any essential information to be printed in the local language in order to reach the local consumers in a much better way, thus providing more tailored customer service, which results in brand loyalty and increased sales in the long run.
Fastest professional Automobile & Automotive Translation Services at TridIndia by 4000+ certified Automobile & Automotive translators for quality translation services in/ for Automobile & Automotive Industry in 200+ languages, dealing with all types of technical, Automobile & Automotive as well as government, private, NGOs, firms and many more sectors for last many years. Our talented native translators supply significant Automobile & Automotive translation services required for industrial and non-industrial purposes. With our Automobile & Automotive translation service, we translate websites, approval requests, catalogues, training material, documents, forms, etc into/from any language at cost-efficient and nominal price.
Affordable Automobile & Automotive Translation for Your Business
The auto industry is one of the most popular industries, which has gained a lot from globalization. Thus, every business owner, who is associated with this industry must keep in tandem with the continuous expansion of the auto market. To accomplish this, you will need proven translation solutions that can help you succeed on a global scale. The translation may help you export or import products to/from international automotive manufacturers, reach global consumers, promote your brand overseas, communicate effectively with international employees and supply chains and make marketing campaigns successful in the target country.
To put it in simple words, translation has all the potential to help you grow global. It's just that the translation must be accurate and authentic. To accomplish this, You need to know how to choose the right translation company which can give you the quality translation. Thus, at Tridindia, we assign your projects to only the experienced and native translators, who could deliver the maximum level of quality in the translated output. Our best affordable automobile & automotive translation will help connect with more and more consumers who are looking for a trusted automobile company to fulfil their automotive needs.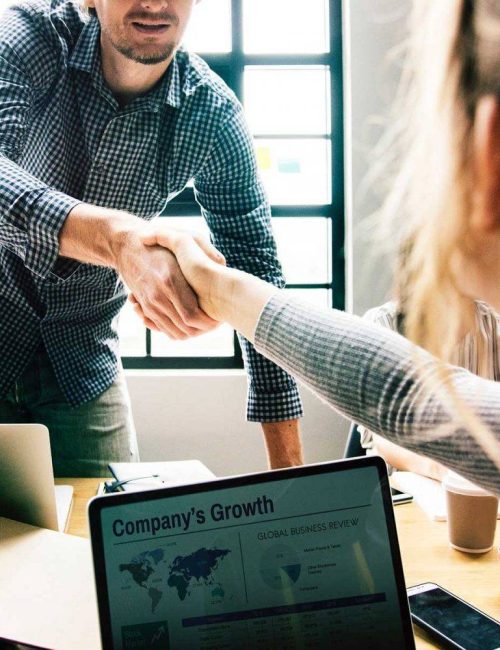 Need of Automobile & Automotive Translation Services For Your Business Today
The automotive translation is a broad concept that plays a crucial role at numerous stages of the design, manufacturing and sale of vehicles around the world. From leading car brands' headquarters to the court of dealerships in your local town, you need the assistance of emerging business translation company to receive quality automotive translation crucial to keeping things moving. Given below are some of the reasons why do you need automotive translation today.
Penetrate New Market
In order to drive the automobile business forward, the company needs to understand new markets as well as adapt their products to these markets. Translation plays an important role in attracting as well as retaining new consumers from varied cultures. It helps your business matches the pace of the ever-changing market across the world.
Reach Target Audience:
With a lot of people speaking different languages and belonging to diverse cultures across the words, it becomes important to get the documents relating to vehicles to have to be translated. When your website as well as relevant content in different languages have been translated, you can spread brand awareness and reach the target audience.
Create Reputation
Opening offices in different locations and gaining a good reputation in the target markets is crucial for the manufacture and marketing of automobiles. This is why automobile companies opt for translating automotive information from the source language to the desired target language. This helps boost their trustworthiness and appeal to more potential consumers.
Better ROI
The purchase or sale of a car needs a user manual in the consumer's language so that the customer can utilize the car technology without any issues. Whether you need to obey the automotive regulations or sell your vehicle globally, automotive manufacturers require to translate user manuals into different languages as well as formats.
The above-mentioned reasons are valid and convincing automobile companies to opt for Automobile translation solutions. These are all set to capture the actual differentiation of the market. The differentiation as well as agility that cost effective language translation solutions bring are given a new driving force in a world where automotive functions engage customers. Choosing translation of your content into many languages may help your company capture the right marketing message.
Types of Automobile & Automotive Translation We Offer
Any business wants to connect with its target audience in order to boost its sales as well as encourage consumers. For automotive companies, this can be quite more crucial. Utilizing automotive translation solutions implies that your brand image and reputation are clearly reflected in the content that is provided to consumers across the world. When it comes to effective document translation techniques for automobile and automotive industry, our team has the ability to translate all types of documents, such as the following –
Parts systems
Technical specifications
Work procedures
Websites and Software
Auto Warranty book
Automotive marketing brochure
Engine specifications
Automotive diagnosis
manual Automotive engineering
Automotive catalogues
Training & user manual
Health and safety information
Bids and tenders
Electronic database files
Automobile manual
Electrical engineering manual
Automotive service manual
Patents and Contracts
Technology briefs and white papers
Foreign legislation and regulatory information
Promotional and marketing materials
And more..
We understand importance of human translation and thus, we are backed by professional translators, who are not just veteran linguists, but also masters in translating and localizing the technical language of the automotive sector. With this, it is evident that our team is well aware of the industry terminologies and the nuances of the target language. Hence, no matter you are involved in the maintenance of aircraft or in the production of different vehicles; we can provide you with avant-garde translation with a 100% accuracy level. Further, while translating the documents, we make sure that the essence of the source text is maintained as it is, in the translated text.
Why Choose Us
Choosing Tridindia to Impeccably Translated Automobile & Automotive Content
The power of translation is unmatched. Thus, if you dream of getting bigger and bigger you must resort to translation for sure. Our translation in popular language pairs can help you explore new locales and markets globally. Here are the reasons why you should choose us.
Higher Quality & Accuracy Level
The terms used in the automobile industry are complicated. Our quality control team will check the translated content to ensure good quality and accuracy.
Comprehensive Language Solutions
We bring you comprehensive language solutions in order to translate your content into more than one language of your choice precisely.
Certified Translation

The translation of some automobile documents require certified translators and we offer the same to ensure that the document would be error-free.
Native Expert Translators
Our team includes native translators who hold a good understanding of the automobile industry and accurately translate content into a selected language.
Easy Project Consultation
We conduct project consultation to help resolve the queries of our clients. In this way, we also get a chance to understand their requirements.
Fastest Turnaround Time
We will assign your project to a native translator who can translate correctly from one language to another with the fastest turnaround time.
Get in touch
Don't hesitate to contact us for inquiries!
Being a prestigious translation company, we assure our translators have complete understanding and insights into the automotive sector ensuring your translated content meets its aims as well as inspires consumers to choose you.
Easy Project Consultation
Steps
Take some easy steps for Automobile & Automotive Translation Order
We've worked with many reputed automotive businesses for various projects, right from the starting of the quick translation process through to submitting the completed project to our clients. To get our quality solutions, simply follow these steps:
Contact us first
Quickly give us a call to connect with our expert to tell us your requirement.
Consult with Project Manager
We will connect you with our project manager who will explain to you how we work.
Place Your Order
Upon discussion, send us the document for translation and place your order quickly.
Get Delivery On Time
Our translator will translate the document and hand over the complete project on time.
Case Studies
We are dedicated to
serve you all time
No matter what type of automobile content need translation, we will carefully and accurately translate your content that is suitable for the audience you're targeting.
Testimonial
With years of experience, we know what your industry needs for growth.
We guarantee the most effective services and correct solutions to your each and every query. Since 2002, we have been serving clients to translate their Ecommerce material in different languages.
"The best thing that I liked about TridIndia is their professionalism & promptness in delivering bulk projects within shorter time frame. Kudos to the team..!!"
"The best thing that I liked about TridIndia is their professionalism & promptness in delivering bulk projects within shorter time frame. Kudos to the team..!!"
"When you are in the technical industry, you know how difficult it is to communicate with your multilingual customers. But, TridIndia made this simple for us."
Funfact
The Unbeatable Automobile & Automotive Translation Master Since 2002
We work with clients across the globe to take their automobile content as well as re-purpose it for a new market. From small businesses to global businesses that have now become popular names, we can support as well as efficiently handle translation projects of any size.
TridIndia Providing Certified Automobile & Automotive Translation Services in:
Ahmedabad NCR Bangalore Chandigarh Chennai Delhi Gurgaon Hyderabad Kolkata Lucknow Mumbai Noida Pune Ghaziabad Gurugram Surat Visakhapatnam Dubai Abu Dhabi Ajman Oman Uttar Pradesh Maharashtra Karnataka Tamil Nadu Telangana West Bengal Gujarat Madhya Pradesh Haryana Kerala Bihar Rajasthan Assam Odisha Punjab Andhra Pradesh Jammu and Kashmir Uttara khand Himachal Pradesh Jharkhand Goa Puducherry Manipur Chhattisgarh Meghalaya Andaman and Nicobar Islands United States Philippines United Kingdom Germany Canada China Australia Ukraine Nigeria Malaysia France Bangladesh United Arab Emirates Turkey Pakistan Indonesia Saudi Arabia Kenya Egypt Taiwan Russia Singapore Peru Italy Netherlands Spain Thailand South Africa Palestine Ireland Japan Vietnam Mexico Hong Kong Sri Lanka Nepal Finland Maldives Brazil Czech ia Iran Poland Switzerland South Korea Belgium Myanmar (Burma) Lebanon Uzbekistan Greece Kuwait Ghana Morocco Qatar Sweden Armenia Ethiopia Israel Kazakhstan Romania Tanzania Latvia Denmark Argentina Oman Venezuela Bulgaria Belarus Algeria Moldova Portugal El Salvador Jordan New Zealand Afghanistan Austria Bahrain Costa Rica Hungary Albania Azerbaijan Iraq Slovenia Somalia Tunisia Yemen Colombia Estonia Georgia Norway Serbia Brunei Chile Cameroon Honduras Croatia Jamaica Lithuania Mauritius Sudan Kosovo Bolivia Slovakia Senegal Uganda Bahamas Congo – Kinshasa Côte d'Ivoire Cape Verde Curaçao Ecuador Iceland Luxembourg Montenegro Macedonia (FYROM) Mongolia Malawi Panama Rwanda Syria Turkmenistan Zambia Angola Bosnia & Herzegovina Barbados Burkina Faso Bermuda Bhutan Central African Republic Congo – Brazzaville Cyprus Gabon Guernsey Gambia Guatemala Guam Haiti North Korea Liberia Lesotho Libya Malta Mozambique Sierra Leone Tajikistan Trinidad & Tobago Uruguay Samoa Zimbabwe UAE