Clinical Research Translation Services
Do you want to make research discoveries accessible in multiple languages? Clinical research translation improves the understanding of different diseases and the development of diagnostic tests as well as treatments.
Why You Should Invest in Clinical Research Translation Today?
These days, 90% of clinical trials are governed by strict rules, a declaration covering standardized ethical practices, lots of paperwork, a massive review process, and the competency to affect a multi-billion dollar pharmaceutical industry. All new drugs must undergo a clinical trial, Patient Reported Outcomes (PROs) should be evaluated, and the drug viewed as safe for humans to eat as well as doctors to prescribe. The inability to do so within the specified guidelines could lead to serious health risks such as patient fatality. Thus, implementing and creating a well-designed clinical trial is crucial and there is need to look for valid translation services near me to get the clinical research translated in the best way.
Irrespective of the language or national borders, clinical trials or researches are increasingly conducted all over the world. Hence, the necessity to get them (the researches or trials) translated, obviously increases. Looking at this huge demand, most of the research firms, hospitals, clinics, laboratories and other related organizations have resorted to translation services. Translation basically helps you get multilingual copies of the clinical trials and research documents. Hence, you can ensure smooth communication beyond the national boundaries. There are uncountable benefits of professional translator as they relate to this industry and are in urgent need of translation, you are at the right place. We are backed by linguistically strong native translators, who can guide you with an accurate translation for all types of documents.
Affordable Clinical Research Translation for Pharmaceutical Industry
Today's pharmaceutical companies require more and more services that are far more than just a simple translation and get into the realm of localization, that is, the adjustment of a product or a service to showcase differences in various nations, markets, or locales.
Our professionals hold years of expertise in translating different types of documents for multiple subjects and therapeutic fields, like Pulmonary, Cardiology, Genetics, Immunology, Rheumatology, Psychiatry, CNS, Endocrinology, Infectious Diseases and Oncology. Further, we also assure about the accuracy of the translated document, on account of a deft team on board with us. Our team consists of professional linguists with years of experience in pharmacology, genetics, biochemistry, toxicology, biotechnology and chemistry, etc. Thus, you can be rest assured with no wrong translation for your translation assignment as it is handled by the talented native translators.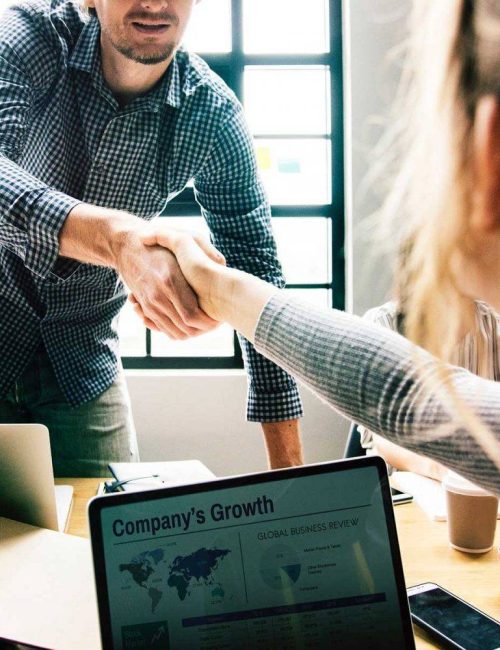 Need of Clinical Research Translation Services For Your Business Today
Pharmaceutical companies conduct clinical research worldwide. While this maximizes the patient pool, and the chance to grab data from various ethnic backgrounds at a low cost, there is a great need for accuracy in communication. Tridindia is a long-standing partner to cater to your needs and understand why is translation important for clinical researches. Here are some of the benefits that you will reap after taking this service.
Culturally Relevant
Being aware of cultural nuances is important to ensure that participants understand the trial. Clinical research translation makes the research content sound culturally relevant to make them feel comfortable in their own language.
Improved App Store Rankings
As per CSA research, the number of Google Play and iOS downloads are basically from non-native English countries. So if you want more and more gamers to download your video game, ensure it attracts your different target market.
Gain Global Information
A lot of medical research is recorded in English and many other languages. Anyone who wants to use the practices developed by researchers requires this type of translation to have access to them in their native language.
Boost Revenue
There are a plethora of video game players across the world. The video game translation process is the fastest way to grow your fan base as well as generate more revenue. You never know, when your game may become more popular.
We believe that the documents related to medical field are very sensitive in nature and there must not be case of any lost in translation. Thus, the information contained in them is quite confidential and must not be leaked to any third party. Hence, we have our security systems geared up, which make sure that no info in the source file(s) is lost or leaked. So, we commit 100% data security at TridIndia.
Types of Clinical Research Translation We Offer
Clinical Research Translation plays a crucial role in the healthcare industry. When a CRO performs a clinical study in various countries, the research documents are required to be translated back into the native language. Our team excels at translating a number of documents related to different subjects of medicine industry and marketing collaterals and avoid worst translation mistakes that may occur due to some challenges. Some of the documents are mentioned below:
Regulatory Documents
Clinical Trial Protocols
Quality of Life (QoL) Measures
Instructions for Use
Patient Recruitment Materials
Pharmacological Studies
Case Report Forms
Informed Consent Forms
Packaging and Labeling
Marketing Collateral
Patient Questionnaires
Patient Information Leaflets
Patient Diaries
Packaging and Inserts
Scientific and Technical Articles
Patient-Reported Outcomes
Clinical Study Protocols
Patents and other IP documents
Investigator's Brochures
Data Sheets
Master Batch Records
Dossiers
Insert Leaflets
Pharmacological Studies
Toxicology Reports
Patient Source Documents
Product Manuals and Labeling
Patient Admission and Discharge, Labs
Corporate and Investor Relations Documents
Development Safety Update Reports
Summaries of Product Characteristics
Drug Registration Documentation
Suspected Unexpected Serious Adverse Reactions
Endpoint Adjudication Documents
Advertising and Marketing Materials
Adverse Event Source Documents
Adapting the medically-complicated language used in clinical trials can be quite challenging if you don't consider translation. But by choosing the leading provider like Tridindia as your trusted partner will provide accurate translation without worrying about high translation cost. You will receive an accurate and culturally relevant translation of all languages used while doing clinical research.
Why Choose Us
Choosing Tridindia to Get Authentic Clinical Research Translation Solutions
While you are looking for a translation service provider, you may come across, a number of them. These days, a number of translation companies have evolved, and now what does translation mean relates to offering quality services for translation at best prices. However, when it is translation, we can be the perfect solution for you, because for the following reasons –
Higher Quality & Accuracy Level
Our team of clinical translators ensures that clinical trial material is quality-rich and well-translated in the chosen language.
Comprehensive Language Solutions
If you want to distribute clinical trials with multilingual clinicians, our native translators have the ability to translate in over 100 languages.
Certified Translation
Services
We offer certified translation services that can benefit any hospital or clinic that conducts clinical research. We ensure there are no errors in the content.
Native Expert Translators
We are working with professional translators who gave extensive knowledge of making clinical research papers easy to understand.
Easy Project Consultation
We feel happy to interact with a new client who wants to partner with us to get a high-quality and precise translations of clinical papers.
Fastest Turnaround Time
We have a dedicated team of translators who perfectly translate the clinical document with the fastest turnaround time.
Get in touch
Don't hesitate to contact us for inquiries!
Get accurately translated clinical trial that is understood by the clinicians in their native language.
Easy Project Consultation
Steps
Take Some Simple Steps to Order Clinical Research Translation
With Tridindia, physicians, and clinicians can have on-demand access to reliably secure, and scalable translations that are available whenever you need them.
Contact us first
Speak to one of our experts to explain your requirement to us via call or email.
Consult with Project Manager
To give in-depth knowledge about your project, book your appointment with our project manager.
Place Your Order
Tell us the language to translate your clinical research document and place your order.
Get Delivery On Time
We assure the final translated document will be delivered within the deadline.
Case Studies
We are dedicated to
serve you all time
We have vast experience and expertise in the clinical research sector
which implies we bring it right, first time and every time.
Testimonial
With years of experience, we know what your industry needs for growth.
Through our industry knowledge and experience, we execute translation that will definitely profit your business.
"The best thing that I liked about TridIndia is their professionalism & promptness in delivering bulk projects within shorter time frame. Kudos to the team..!!"
"The best thing that I liked about TridIndia is their professionalism & promptness in delivering bulk projects within shorter time frame. Kudos to the team..!!"
"When you are in the technical industry, you know how difficult it is to communicate with your multilingual customers. But, TridIndia made this simple for us."
Funfact
The Unbeatable Clinical Research Translation Master Since 2002
We are industry leaders when it comes to qualitative clinical research translation solutions. Quality is our passion, which simply means that you can trust us as your right partner.
TridIndia Providing Certified Clinical Research Translation Services in:
Ahmedabad NCR Bangalore Chandigarh Chennai Delhi Gurgaon Hyderabad Kolkata Lucknow Mumbai Noida Pune Ghaziabad Gurugram Surat Visakhapatnam Dubai Abu Dhabi Ajman Oman Uttar Pradesh Maharashtra Karnataka Tamil Nadu Telangana West Bengal Gujarat Madhya Pradesh Haryana Kerala Bihar Rajasthan Assam Odisha Punjab Andhra Pradesh Jammu and Kashmir Uttara khand Himachal Pradesh Jharkhand Goa Puducherry Manipur Chhattisgarh Meghalaya Andaman and Nicobar Islands United States Philippines United Kingdom Germany Canada China Australia Ukraine Nigeria Malaysia France Bangladesh United Arab Emirates Turkey Pakistan Indonesia Saudi Arabia Kenya Egypt Taiwan Russia Singapore Peru Italy Netherlands Spain Thailand South Africa Palestine Ireland Japan Vietnam Mexico Hong Kong Sri Lanka Nepal Finland Maldives Brazil Czech ia Iran Poland Switzerland South Korea Belgium Myanmar (Burma) Lebanon Uzbekistan Greece Kuwait Ghana Morocco Qatar Sweden Armenia Ethiopia Israel Kazakhstan Romania Tanzania Latvia Denmark Argentina Oman Venezuela Bulgaria Belarus Algeria Moldova Portugal El Salvador Jordan New Zealand Afghanistan Austria Bahrain Costa Rica Hungary Albania Azerbaijan Iraq Slovenia Somalia Tunisia Yemen Colombia Estonia Georgia Norway Serbia Brunei Chile Cameroon Honduras Croatia Jamaica Lithuania Mauritius Sudan Kosovo Bolivia Slovakia Senegal Uganda Bahamas Congo – Kinshasa Côte d'Ivoire Cape Verde Curaçao Ecuador Iceland Luxembourg Montenegro Macedonia (FYROM) Mongolia Malawi Panama Rwanda Syria Turkmenistan Zambia Angola Bosnia & Herzegovina Barbados Burkina Faso Bermuda Bhutan Central African Republic Congo – Brazzaville Cyprus Gabon Guernsey Gambia Guatemala Guam Haiti North Korea Liberia Lesotho Libya Malta Mozambique Sierra Leone Tajikistan Trinidad & Tobago Uruguay Samoa Zimbabwe UAE