Digital Marketing Translation Services
Want to make your business stay in constant touch with your customers? Using Digital Marketing translation services will help you uncover content in new language that will boost your chances of getting a high ranking in local search results.
Why You Should Invest in Digital Marketing Translation Today?
Do you know, that 65% of consumers prefer to watch content in their language? Digital marketing is one of the best solutions that creates amazing possibilities for businesses to connect with a worldwide audience. However, when businesses aim to grow in new markets, there is a need to overcome the language barrier to penetrate into international markets. This makes the messages serve accurately and makes solutions culturally adapt to them to resonate with diverse audiences worldwide.
Driving consumers' engagement and awareness is as important as monetary benefits to a business. The advent of internet lowered the cultural and language barriers among various businesses and made it possible to reach the target audience, even at the farthest end of the globe. As a result, the modern era of marketing saw a huge rise in the demand for digital marketing translation services. Our veteran Digital Marketing interpreters supply significant Digital Marketing interpretation service required for industrial and non-industrial purpose. With our Digital Marketing localization service, we localize mobile apps, websites or any tech related software into/from Digital Marketing language in cost efficient and nominal price.
Affordable Digital Marketing Translation Services for Your Business
The global market is a really competitive market where businesses are fighting to seek the attention of billions of people. However, when you are approaching non-English speakers, it is best to change the approach and use a different language for your digital marketing campaigns. Digital marketing holds great power and neglecting the translation for your digital marketing content may result in missed opportunities to connect to a massive audience. Choosing our professional and affordable digital marketing translation will help you reach a broader customer base and increase your chances of gaining audience trust. Our translation solutions will assist you in optimizing your approach and make your content publish to serve the particular area of your customers.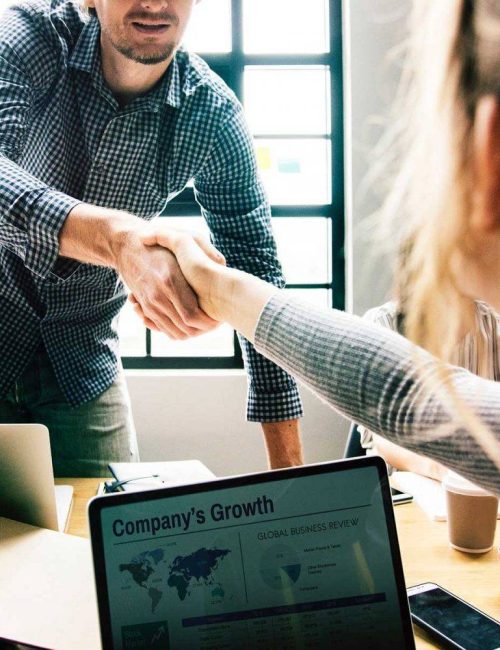 Need of Digital Marketing Translation Services For Your Business Today
Inter-connectivity between global businesses and countries is increasing day by day, and you need to know about
different types of translation
I need to launch your solutions in the global market. This is the reason why translating marketing materials has become so important for the business owners. Your buyer, stakeholders or clients may not understand the language of your source documents. Hence, to make communications smoother, translation is really important.
Penetrate New Market
Using translation makes your digital marketing content more accessible and this helps to penetrate into new target markets easily.
Reach Target Audience:
Using digital marketing translation makes it much easier to finally identify the target audience and seek great growth in the market.
Create Reputation
Translating your digital marketing content helps to establish a great reputation and this helps you to seek great growth in new markets.
Better ROI
With our successful digital marketing translation, you can see optimum conversion rates that lead to a great boost in sales and ROI.
It is generally considered very complex to translate your content to make it blend in with different cultures and contexts. For this, you need professional digital marketing translation solution provider who do not translate by words but also ensure the meanings remain the same. By choosing our solutions, you could also reap great benefits that will help you to grow and serve in the longer run.
Types of Digital Marketing Translation We Offer
If you want your prospects to find your business first, you need to invest in digital marketing. When reaching out to different language market, using digital marketing translation allows your business to establish an online presence and serve while being highly accessible. There are various solutions that come under digital marketing and here is what we offer in digital marketing translation solutions:
Websites
Direct mails
Public relations materials
Press release
Print and online advertisement
Ad and e-mail campaigns
Social media
SEM localization
Branding concepts and graphics
Marketing collaterals
Packaging documents
Multilingual marketing briefs
Seeking digital marketing translation helps you to get multilingual content that opens the doors for other businesses where the interested personnel can connect with you for future affiliations. Choosing our digital marketing translation will indeed be fruitful for your business and promise to bring many unprecedented growth opportunities that could not have been possible earlier.
Why Choose Us
Choosing Tridindia to Get Impactful Digital Marketing Translation
When your business actually decides on making your content multilingual, you can open yourself up to untapped potential leads in different markets. This increases your chances of finding quality leads and also helps you to adjust to the cultural preferences of your customers. For best results, it is best to trust the professional digital marketing translation providers and given below points explain the reason for choosing our solutions:
Higher Quality & Accuracy Level
Our team of translators is highly skilled and they can successfully carry out digital marketing translation with great accuracy and quality.
Comprehensive Language Solutions
Our team comes with a range of subject matter expertise and thus successfully able to deliver comprehensive digital marketing translation.
Certified Translation
Services
We are a certified translation agency that provides digital marketing translation that helps your digital marketing campaign to grow well.
Native Expert Translators
For translation projects, we have native language experts who have subject matter expertise and provide highly accurate translation.
Easy Project Consultation
Before working on a translation project, we hold easy project consultation sessions to get the desired results as per your requirements.
Fastest Turnaround Time
We are best known for delivering translation fast that helps your digital marketing campaign to seek great results without any delay.
We Offer Digital Marketing Translation For The Following Languages
English is the major language used for digital marketing, but the truth lies in the fact that majority of the world's population does not speaks English. Therefore, to reach out to more customers, businesses need to undertake translation services to convey and advertise their product or services in customers' native language. Mentioned below are some languages in which we are offering digital marketing translation solutions:
Tamil Digital Marketing Translation
Hindi Digital Marketing Translation
Telugu Digital Marketing Translation
Gujarati Digital Marketing Translation
Kannada Digital Marketing Translation
Punjabi Digital Marketing Translation
Malayalam Digital Marketing Translation
Marathi Digital Marketing Translation
Bengali Digital Marketing Translation
Urdu Digital Marketing Translation
Russian Digital Marketing Translation
German Digital Marketing Translation
Spanish Digital Marketing Translation
French Digital Marketing Translation
Japanese Digital Marketing Translation
Chinese Digital Marketing Translation
Arabic Digital Marketing Translation
Korean Digital Marketing Translation
Dutch Digital Marketing Translation
Turkish Digital Marketing Translation
And More..
To ensure that your marketing activity is not just limited to a particular locale, but got international, you need to make sure that your digital marketing translation services provide with such an exceptional translated content that improves your website's visibility across local search engines. Our translators provide accurate translation that will make your customer to feel highly connected to your content with the comfort of their language.
Get in touch
Don't hesitate to contact us for inquiries!
Using digital marketing translation will broaden your scope to new consumers by locating your content for new markets. Investing in our translation will help you to get professional results without going out of the budget. To know more about our digital marketing translation solutions, get to us now.
Easy Project Consultation
Steps
Take Simple Steps for Digital Marketing Translation Order
Digital marketing translation is a necessary feature to reach a broader range of audiences and tap into greater opportunities. We have the best translators who will make your content to be useful and insightful. To avail our digital marketing translation, follow the provided steps:
Contact us first
To get out digital marketing translation, call or mail us.
Consult with Project Manager
Place your requirement and discuss with our project managers.
Place Your Order
When discussion is done, place your order.
Get Delivery On Time
Set the delivery time and get the project delivered fast.
Case Studies
We are dedicated to
serve you all time
With our successfully digital marketing translation solutions you can build better relationships with the desired prospects.
Testimonial
With years of experience, we know what your industry needs for growth.
Owing to our in-depth market knowledge and pragmatic approach, we help our clients to achieve their target with utmost precision. As we commit to deliver our translation services in more than 100 languages and dialects, therefore our clients rely on us for any kind of assistance related to translations.
"The best thing that I liked about TridIndia is their professionalism & promptness in delivering bulk projects within shorter time frame. Kudos to the team..!!"
"The best thing that I liked about TridIndia is their professionalism & promptness in delivering bulk projects within shorter time frame. Kudos to the team..!!"
"When you are in the technical industry, you know how difficult it is to communicate with your multilingual customers. But, TridIndia made this simple for us."
Real Fact
The Unbeatable Digital Marketing Translation Master Since 2002
For digital marketing, a basic translation will not do justice to content while connecting with the audience. We are here to help you with exceptional digital marketing translation that generates new creative content that brings satisfaction to you and your customers.
TridIndia Providing Certified Digital Marketing Translation Services in:
Ahmedabad NCR Bangalore Chandigarh Chennai Delhi Gurgaon Hyderabad Kolkata Lucknow Mumbai Noida Pune Ghaziabad Gurugram Surat Visakhapatnam Dubai Abu Dhabi Ajman Oman Uttar Pradesh Maharashtra Karnataka Tamil Nadu Telangana West Bengal Gujarat Madhya Pradesh Haryana Kerala Bihar Rajasthan Assam Odisha Punjab Andhra Pradesh Jammu and Kashmir Uttara khand Himachal Pradesh Jharkhand Goa Puducherry Manipur Chhattisgarh Meghalaya Andaman and Nicobar Islands United States Philippines United Kingdom Germany Canada China Australia Ukraine Nigeria Malaysia France Bangladesh United Arab Emirates Turkey Pakistan Indonesia Saudi Arabia Kenya Egypt Taiwan Russia Singapore Peru Italy Netherlands Spain Thailand South Africa Palestine Ireland Japan Vietnam Mexico Hong Kong Sri Lanka Nepal Finland Maldives Brazil Czech ia Iran Poland Switzerland South Korea Belgium Myanmar (Burma) Lebanon Uzbekistan Greece Kuwait Ghana Morocco Qatar Sweden Armenia Ethiopia Israel Kazakhstan Romania Tanzania Latvia Denmark Argentina Oman Venezuela Bulgaria Belarus Algeria Moldova Portugal El Salvador Jordan New Zealand Afghanistan Austria Bahrain Costa Rica Hungary Albania Azerbaijan Iraq Slovenia Somalia Tunisia Yemen Colombia Estonia Georgia Norway Serbia Brunei Chile Cameroon Honduras Croatia Jamaica Lithuania Mauritius Sudan Kosovo Bolivia Slovakia Senegal Uganda Bahamas Congo – Kinshasa Côte d'Ivoire Cape Verde Curaçao Ecuador Iceland Luxembourg Montenegro Macedonia (FYROM) Mongolia Malawi Panama Rwanda Syria Turkmenistan Zambia Angola Bosnia & Herzegovina Barbados Burkina Faso Bermuda Bhutan Central African Republic Congo – Brazzaville Cyprus Gabon Guernsey Gambia Guatemala Guam Haiti North Korea Liberia Lesotho Libya Malta Mozambique Sierra Leone Tajikistan Trinidad & Tobago Uruguay Samoa Zimbabwe UAE