Engineering Translation Services
Make your engineering documents perfect to read and understand regardless of the language through engineering translation services. This further helps build up a strong sense of trust and partnership.
Why You Should Invest in Engineering Translation Today?
The engineering industry influences all the facets of our society. Many industries trust engineering inputs, in order to fuel progress and innovation in their business. As technology continues to change, thus sharing knowledge and expanding business operations across borders has become a vital element in the modern era. This leads to the rise of 'the need to translate engineering documents, websites, manuals, software and so forth'. There may be a risk of miscommunication as well as misunderstanding. Writing quality as well as consistency is therefore non-negotiable, regardless of where your team is located. Content developed in a team's native language builds a sense of trust. Building up cooperation amongst different locations is crucial to the project's success.
To diversify your business operations or acquire a particular locale, it is advisable to undertake engineering translation services to deal with multilingual clients. But, translating your content from the source language to the target language can be a big challenge. Fastest professional Engineering Translation Services at TridIndia by 4000+ certified Engineering translators for quality translation services in/ for Engineering Industry in 121+ languages. With our finest translation solution, we localize mobile apps, websites or any tech-related software into/from any language at a cost-efficient and nominal price. We serve the following industries: Chemical, Oil & Gas, Civil, Mechanical engineering, Plastics & polymers Aeronautical, Automotive, Telecommunications, Electrical engineering, Electronics, Marine engineering and so on.
Affordable Engineering Translation for Your Business
The engineering industry is quite competitive and has no room for silly errors. Any small or major error in your technical documentation can cause more expenses, cancelled projects, unsecured working conditions or even legal liabilities. Also, it may impact your brand image. One of the surest ways to find out the difference between an expert and a layman in any field is their use of appropriate terms and phrases. Thus, we have on board with us an expert team of translators who are masters in nomenclature, terminology, etc. to do an accurate technical translation. Since the quality of each translation determines the conformity with the tone that matches your intentions, therefore, we ensure that the translation projects are handled with utmost precision and accuracy.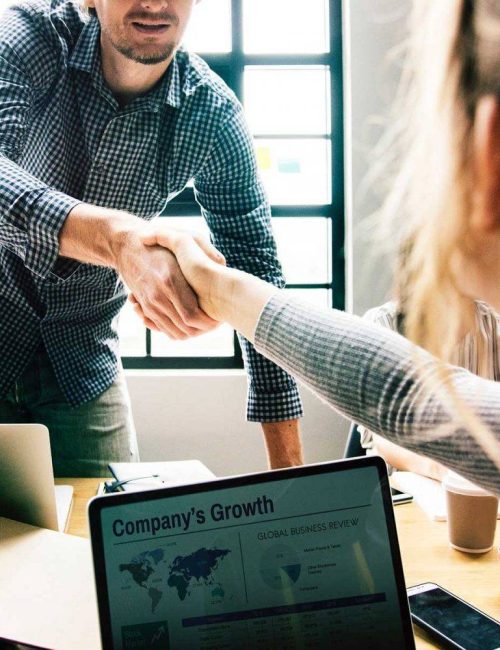 Need of Engineering Translation Services For Your Business Today
Engineering translation solutions comes with a unique challenge. As with several areas of specialist translations, engineering documents are mostly lengthy, complex and have an abundance of jargon. Thus, You need a professional translation company to ensure good translation. There are many advantages of good translation service.
Penetrate New Market
Engineering has a vast market that involves multilingual people. Thus, translation makes it easier for you to understand the demand of the new market and then a professional translator creates a technical document accordingly.
Reach Target Audience:
There are user manuals or other technical documentation that help the readers gain information about any device. When you are targeting more than one region, you need to get your user manuals translated into multiple languages.
Create Reputation
For any engineering company, a good reputation matters a lot. This can be made possible if the information shared in the technical documentation is available in different languages. A translation company assures the error-free translation.
Better ROI
When you understand what your client needs and deliver them the results in their native language, your company attracts more business. Translation can help build trust, improve sales and boost ROI exponentially.
Translating your materials into different languages significantly widens your potential client base. If you get a prominent Japanese translation done for the product catalogue in French, for instance, you will be able to attract a wider audience than if it is available just in English. To stay ahead of its competitors, the company needs to translate crucial materials.
Types of Engineering Translation We Offer
Your documentation is loaded with engineering terminology and phrases that can't be translated accurately by someone who is not familiar with your industry. We, at Tridindia,  have the ability to efficiently translate your documents that are mentioned below:
Websites
E-Learning
User manuals
Health & Safety manuals
Labels
Multimedia audio and visual
Technical drawings including AutoCad
Training Materials
Marketing Materials
Catalogs
RFP Responses
Technical brochures
Technical Proposals
Software and Hardware UI
MSDS and Data Sheets
We can ensure that each document or drawing plan is translated with the top accuracy and quality. We understand your urgent need of technical translation and thus, we ensure get the properly translated documents at faster TAT.
We at Tridindia
Professional Engineering Translation For Documents
One of the key challenges for engineering businesses working on a global level is translating engineering-related documentation whether it's user guides, engineering specifications or operation as well as maintenance manuals. To be the most trusted company with a powerful presence across the globe, we are dedicated to a culture that promotes powerful business ethics at every level. We provide proven paper translation solutions at the most competitive prices, thereby ensuring value to our clients. We are totally committed to clarity in thoughts, dealings, actions and dealing with our clients.
Type of Languages We Offer for Engineering Translation
Language enables people to share their thoughts, ideas, and feelings. Thus, value added rush translation for documents in the preferred language would remove the language barrier. We have native translators to perform the following translation:
Punjabi Engineering Translation
Hindi Engineering Translation
Urdu Engineering Translation
Bengali Engineering Translation
Tamil Engineering Translation
Telugu Engineering Translation
Malayalam Engineering Translation
Gujarati Engineering Translation
Russian Engineering Translation
Spanish Engineering Translation
French Engineering Translation
German Engineering Translation
Japanese Engineering Translation
Arabic Engineering Translation
Chinese Engineering Translation
Dutch Engineering Translation
Because of the technical nature of engineering documents, hiring someone who has knowledge of this industry is advantageous. Our team of translators considers your requirement and performs valuable document translation accordingly.
Benefits Of Outsourcing Engineering Translation Services To Us
Understanding the engineering terminology and know-how of the nuances is crucial before translating the technical content. Instead of assigning work to in-house members, reap the enormous benefits of human translation. 
Years Of Experience
We have vast experience in delivering top-notch translation solutions with the assurance of high quality and accuracy.
Faster TAT
We believe in not delaying the work. Thus, our translators work with faster TAT while ensuring error-free work.
Culturally Relevant
We think translation must be done that meets the cultural sentiments. Our translators deliver customer-specific translation.
Quality Control Systems
We have a professional QA team who examines the translated content and fixes the errors before submitting it to the clients.
Data Privacy
We just do not focus on delivering the but also ensure that the data or files provided by the clients will be kept safe and secured.
Native Translator
We will assign your project to a native translator who is equipped with knowledge of the engineering industry and the selected language.
Engineering is by far the most widely requested technical document translation request we get from the industry. You can outsource major types of translation to us without a second thought because we have the required translation skills.
Get in touch
Don't hesitate to contact with us for inquiries!
Quality translators ensure the quality of translation. Our translators have the ability to understand the technical concepts they need to translate.
Easy Project Consultation
Get in Touch
We are dedicated to
serve you all time
From data sheets to technical drawings, our human translators can impeccably translate the technical material with utmost care.
Why Choose Us
Choose Tridindia And Make Your Business Worldwide Famous
We are the most prestigious translation company managed by adroit translators with backgrounds in engineering. Our industry expert linguists deliver an exceptional manual translation in business field . Here is why you should choose us:
Higher Quality & Accuracy Level
The technical document requires accuracy. Our proofreader will check the translated document to ensure it meets top-quality standards.
Comprehensive Language Solutions
We provide comprehensive language solutions so that our translators effectively translate technical content into the desired language.
Certified Translation Services
To ensure the technical terminology is used appropriately, we will assign your project to a certified translator for accurate translation.
Native Expert Translators
Our big team of native translators is dedicated, passionate and holds extensive experience in the translation industry.
Easy Project
Consultation
We facilitate easy project consultation to meet our clients, discuss the project and answer their queries regarding our service.
Fastest Turnaround Time
We ensure engineering translation gets done with the fastest turnaround time so that the translated document gets delivered soon.
Realfact
The Unbeatable Engineering Translation Master Since 2002
As a trusted translation company, we're market leaders in top-notch professional translation. We know what it takes to accomplish the world-class end result. Our solutions are powered by native translators and industry expertise.
Steps
Take Some Easy Steps For Engineering Translation Order
At Tridindia we specialize in precisely translating technical documents for our new and existing corporate clients that meet essential translation quality standards. Just follow these four steps to connect with us:
Contact us first
Connect with our experts to share your requirements and know about our service.
Consult with Project Manager
Our project manager will give you a brief about our engineering translation solutions.
Place Your Order
Choose the type of engineering-related document for translation and place your order.
Get Delivery On Time
We will ensure you get your translation fast and at the top quality possible.
FAQ
Frequently Asked Questions on Engineering Translation
TridIndia Providing Certified Engineering Translation Services in:
Ahmedabad NCR Bangalore Chandigarh Chennai Delhi Gurgaon Hyderabad Kolkata Lucknow Mumbai Noida Pune Ghaziabad Gurugram Surat Visakhapatnam Dubai Abu Dhabi Ajman Oman Uttar Pradesh Maharashtra Karnataka Tamil Nadu Telangana West Bengal Gujarat Madhya Pradesh Haryana Kerala Bihar Rajasthan Assam Odisha Punjab Andhra Pradesh Jammu and Kashmir Uttara khand Himachal Pradesh Jharkhand Goa Puducherry Manipur Chhattisgarh Meghalaya Andaman and Nicobar Islands United States Philippines United Kingdom Germany Canada China Australia Ukraine Nigeria Malaysia France Bangladesh United Arab Emirates Turkey Pakistan Indonesia Saudi Arabia Kenya Egypt Taiwan Russia Singapore Peru Italy Netherlands Spain Thailand South Africa Palestine Ireland Japan Vietnam Mexico Hong Kong Sri Lanka Nepal Finland Maldives Brazil Czech ia Iran Poland Switzerland South Korea Belgium Myanmar (Burma) Lebanon Uzbekistan Greece Kuwait Ghana Morocco Qatar Sweden Armenia Ethiopia Israel Kazakhstan Romania Tanzania Latvia Denmark Argentina Oman Venezuela Bulgaria Belarus Algeria Moldova Portugal El Salvador Jordan New Zealand Afghanistan Austria Bahrain Costa Rica Hungary Albania Azerbaijan Iraq Slovenia Somalia Tunisia Yemen Colombia Estonia Georgia Norway Serbia Brunei Chile Cameroon Honduras Croatia Jamaica Lithuania Mauritius Sudan Kosovo Bolivia Slovakia Senegal Uganda Bahamas Congo – Kinshasa Côte d'Ivoire Cape Verde Curaçao Ecuador Iceland Luxembourg Montenegro Macedonia (FYROM) Mongolia Malawi Panama Rwanda Syria Turkmenistan Zambia Angola Bosnia & Herzegovina Barbados Burkina Faso Bermuda Bhutan Central African Republic Congo – Brazzaville Cyprus Gabon Guernsey Gambia Guatemala Guam Haiti North Korea Liberia Lesotho Libya Malta Mozambique Sierra Leone Tajikistan Trinidad & Tobago Uruguay Samoa Zimbabwe UAE