Entertainment Translation Services
Are you afraid of your new audience to lose interest in your content? Using Entertainment translation services helps to diversify your entertainment content make it easy to reach the target audience and increase the ability to attract viewers.
Why You Should Invest in Entertainment Translation Today?
Do you know there is the fastest growth seen in online streaming platforms that are benefitting the entertainment industry a lot? When the entertainment industry is powerful in every region, the language viewing options stay in high demand. This clearly tells that a viewer is highly interested in watching the entertainment content when it is in their own language.
Think of the entertainment industry and know how huge it is. If you are making your solutions available for the new market audience, it will be difficult for you to grab the attention of the target audience. Without translation, only a limited audience would come to you to watch your content. If you are really interested in gaining viewers, using entertainment translation is a must. Choosing a professional entertainment translation provider is a must-to-go option if you want expert linguists to provide translation for the media. We have a team of native language experts who are professional translators and can accurately translate documents and videos and make them easily accessible to audiences around the world. With our translation, you will get a consistently high level of quality translation that will help in viewer engagements
Affordable Entertainment Translation Services for Your Business
We understand that the entertainment content, like games, ebooks, mobile apps, TV shows and movies etc, require precise attention to accuracy and detail. Thus, whenever our team translates this type of content, it makes sure cultural references are adapted and the original creative intent is also preserved. This helps the translated version to be perfect for the target audience. You can thus, reach closer to your targeted customers without any cultural or language barriers. However, it is best if you go for a professional translation provider instead of cheap translation solutions. Choosing our entertainment translation will undoubtedly work as a great translation tool that paves the way to a market where the target audience is present.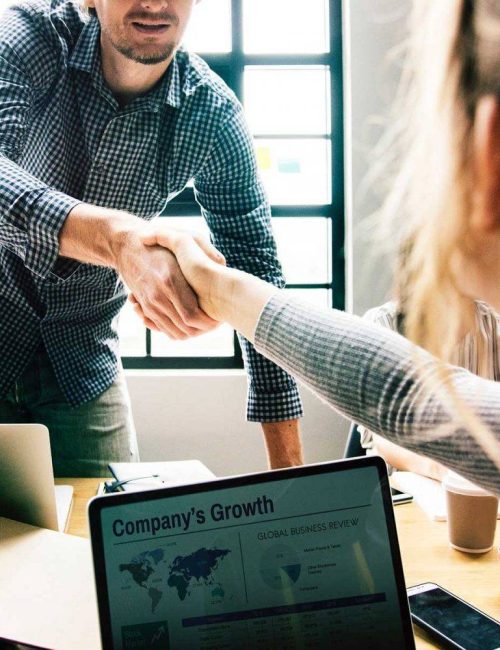 Need of Entertainment Translation Services For Your Business Today
In today's globalized world, entertainment is one sector which encompasses or caters to all sorts of demographics and market segments. This industry has a huge base of audience, plus it is blessed with a scope to grow further internationally. Not just this, this industry is a great platform to influence and spread important messages across the targeted audience. Given below are a few reasons why you need entertainment translation:
Penetrate New Market
With our entertainment translation, you'll find it easy to penetrate any new market and seek appreciation for your creative work.
Reach Target Audience:
Using translation for entertainment content helps to connect well with the target audience and this further brings in growth in viewers.
Create Reputation
Once you get the entertainment translation for your content, you'll be established as one of the professionals in the new target market.
Better ROI
Seeking entertainment translation will make your content acceptable to the new market and this brings an increase in the ROI.
The reason why most of the companies in this sector have turned to translation, so that they could get the chance to cater to the international audience. Through translation, you can spread awareness among a wide multilingual audience, explore new segments and niches, explore the international market, market and promote your solutions, gain global recognition and so on.
Types of Entertainment Translation We Offer
Adaptation of your entertainment content for the market works as an essential for successful integration into a new market. In this, the obvious economic benefits come from translation that helps to bring global entertainment so more people can enjoy engaging with it. We translate a number of documents, marketing collaterals, software, website and varied other materials used in multiple entertainments fields, like –
Street theatre
Vaudeville
Sports
Video game
Orchestras
Podcast
Film studios
Comedy clubs
Travelling exhibition
Fireworks
Musical theatre
Spectator sports
Parades
Fashion
SMS content
Composers and songwriters
Film production
Television programs
Concerts
Art exhibits
Video art
Musical theatre
Concert hall
Radio
Puppet shows
Wax museums
Operas
Performance art
Singers and musicians
And more…
Globalizing entertainment through translation can help your creative content to go much beyond. Our professionals work in different languages and adapt the dialogues and creative content so well that no one could judge the difference between the source and target language text. In short, we can create multilingual versions of your source material and provide end to end language support, whenever and wherever needed.
Why Choose Us
Choosing Tridindia to Get Impactful Entertainment Translation
When you have the goal to broaden the audience, it is important to maintain authenticity. Using entertainment translation is highly essential where the content can easily serve across language borders and connect with the audience. For great results, you need the assistance of professional translation solutions, and given below are the reasons explaining why we are highly trusted for providing entertainment translation solutions:
Higher Quality & Accuracy Level
We have a team of skilled and expert translation providers who always ensure entertainment translation is carried out with precision.
Comprehensive Language Solutions
Our team works with great dedication and ensures the translated message of the entertainment content bears the same meaning.
Certified Translation
Services
Our skilled translators are certified in providing translations and have great experience in the entertainment translation niche.
Native Expert Translators
We have native translation experts who have in-depth knowledge of the language and thus carry out the highly relevant translation.
Easy Project Consultation
For entertainment translation, we hold easy project consultation sessions where you can discuss your needs and get the desired results.
Fastest Turnaround Time
Our team members plan the entire translation process and carry out the accurate translation while avoiding any kind of delays.
We Offer Entertainment Translation For The Following Languages
Multilingualism has become an important strategy for globalization and it should be pondered upon seriously. Translating entertainment content improves the ability to reach more customers and ultimately leads to an increase in profits. With our entertainment translation solutions, you will get native language experts who will ensure to provide you the accurate translation in the following languages:
German Entertainment Translation
Italian Entertainment Translation
French Entertainment Translation
Japanese Entertainment Translation
Spanish Entertainment Translation
Arabic Entertainment Translation
Chinese Entertainment Translation
Russian Entertainment Translation
And more..
Our team consists of professional translators who understand the need for quality in entertainment related translations. All of our translators have minimum 5 years of experience in the translation industry, plus added experience of working in the entertainment sector. Further, we also boast of expert project managers who remain focused at fulfilling the requirements of clients.
Get in touch
Don't hesitate to contact us for inquiries!
The audience wants to engage with the content they find great familiarity with and do not let the differences and language barriers drive you apart from your audience. We are here to provide you with the best entertainment translation to bring in more viewership from different markets. To know more, get to us now.
Easy Project Consultation
Steps
Take Simple Steps for Entertainment Translation Order
The realm of the entertainment sector is broad and encompasses all sorts of content. For your different needs, we have skilled and talented translators who will ensure to provide high-quality entertainment translation solutions. To avail our entertainment translation, follow the mentioned steps:
Contact us first
To avail our entertainment translation solutions, reach out to us via call or mail.
Consult with Project Manager
Get into consultation sessions with our project managers.
Place Your Order
Place your translation order to get it done by our experts.
Get Delivery On Time
Expect to get the translation delivered to you with fast TAT.
Case Studies
We are dedicated to
serve you all time
We will be delighted to help you with a suitable entertainment translation where you can present your work to the target audience in the most effective ways.
Testimonial
With years of experience, we know what your industry needs for growth.
From physical distribution to digital content, the translation can help you strengthen relationships with a huge array of global markets and create international products. We prepare a team for translation and they are chosen not only in relation to the target language but also according to their field of expertise in the entertainment industry.
"The best thing that I liked about TridIndia is their professionalism & promptness in delivering bulk projects within shorter time frame. Kudos to the team..!!"
"The best thing that I liked about TridIndia is their professionalism & promptness in delivering bulk projects within shorter time frame. Kudos to the team..!!"
"When you are in the technical industry, you know how difficult it is to communicate with your multilingual customers. But, TridIndia made this simple for us."
Real Fact
The Unbeatable Entertainment Translation Master Since 2002
Every business owner wishes for global success and it can be achieved easily with the help of translation. Thus, if you are in the entertainment sector and wishing to expand globally, you must go for translation. We have professional linguists to help you extend your entertainment solutions to new markets with relevant translation.
TridIndia Providing Certified Entertainment Translation Services in:
Ahmedabad NCR Bangalore Chandigarh Chennai Delhi Gurgaon Hyderabad Kolkata Lucknow Mumbai Noida Pune Ghaziabad Gurugram Surat Visakhapatnam Dubai Abu Dhabi Ajman Oman Uttar Pradesh Maharashtra Karnataka Tamil Nadu Telangana West Bengal Gujarat Madhya Pradesh Haryana Kerala Bihar Rajasthan Assam Odisha Punjab Andhra Pradesh Jammu and Kashmir Uttara khand Himachal Pradesh Jharkhand Goa Puducherry Manipur Chhattisgarh Meghalaya Andaman and Nicobar Islands United States Philippines United Kingdom Germany Canada China Australia Ukraine Nigeria Malaysia France Bangladesh United Arab Emirates Turkey Pakistan Indonesia Saudi Arabia Kenya Egypt Taiwan Russia Singapore Peru Italy Netherlands Spain Thailand South Africa Palestine Ireland Japan Vietnam Mexico Hong Kong Sri Lanka Nepal Finland Maldives Brazil Czech ia Iran Poland Switzerland South Korea Belgium Myanmar (Burma) Lebanon Uzbekistan Greece Kuwait Ghana Morocco Qatar Sweden Armenia Ethiopia Israel Kazakhstan Romania Tanzania Latvia Denmark Argentina Oman Venezuela Bulgaria Belarus Algeria Moldova Portugal El Salvador Jordan New Zealand Afghanistan Austria Bahrain Costa Rica Hungary Albania Azerbaijan Iraq Slovenia Somalia Tunisia Yemen Colombia Estonia Georgia Norway Serbia Brunei Chile Cameroon Honduras Croatia Jamaica Lithuania Mauritius Sudan Kosovo Bolivia Slovakia Senegal Uganda Bahamas Congo – Kinshasa Côte d'Ivoire Cape Verde Curaçao Ecuador Iceland Luxembourg Montenegro Macedonia (FYROM) Mongolia Malawi Panama Rwanda Syria Turkmenistan Zambia Angola Bosnia & Herzegovina Barbados Burkina Faso Bermuda Bhutan Central African Republic Congo – Brazzaville Cyprus Gabon Guernsey Gambia Guatemala Guam Haiti North Korea Liberia Lesotho Libya Malta Mozambique Sierra Leone Tajikistan Trinidad & Tobago Uruguay Samoa Zimbabwe UAE