Insurance Translation Services
Do you want to make your insurance available for a multilingual audience? Translating insurance policy documents available in multiple languages is the ideal solution so that insurers speaking a different language can understand the terminology easily in their native language. It makes it easier for you to cater to clients of many different financial needs.
Why You Should Invest in Insurance Translation Today?
To improve market share globally, 90% of insurance companies are developing customized global content to meet the needs of a multilingual client base. The insurance industry is closely connected to several other industries, including automotive, property, healthcare, and a lot more. Accurately passing on the details of a particular insurance plan or claim can be a quite challenging task when translation isn't a part of the marketing strategy. But, when the policyholder communicates in a different language, it turns out to be more complicated. Here cheap translation solutions can provide translation with worst translation mistakes and thus choosing professional translation services are there to serve the requirements of these policyholders.
There's great competition in the insurance sector. The socio-economic shifts have taken companies to considerably widen their service offerings as well as increase their policyholders' coverage overseas. This implies that every documentation needed to cover potential customer incidents must be provided in any world language. Therefore, one of motive why is translation important is to increase the volume of cases insurance companies can get. Our translation is performed by a qualified translator who specializes in every one of the fields involved.
Affordable Insurance Translation Services for Your Business
To attract and maintain a multicultural or multilingual customer base is not an easy task, especially in today's market scenario. Hence, providing precisely clear insurance documents or materials in the customer's mother language, has become the trend of conducting business in the global world. Since translation involves converting the text from one language to another, it becomes easy for the insurance providers or companies to communicate easily, with their customers, diverse workforce, stakeholders and others. Further, translation is said to be an ongoing process in the insurance sector and different agencies have different translation cost. It is best to choose affordable solutions that can help you with required translation. Hence, you may need to hire Tridindia to get authentic and accurate translation, which we excel at.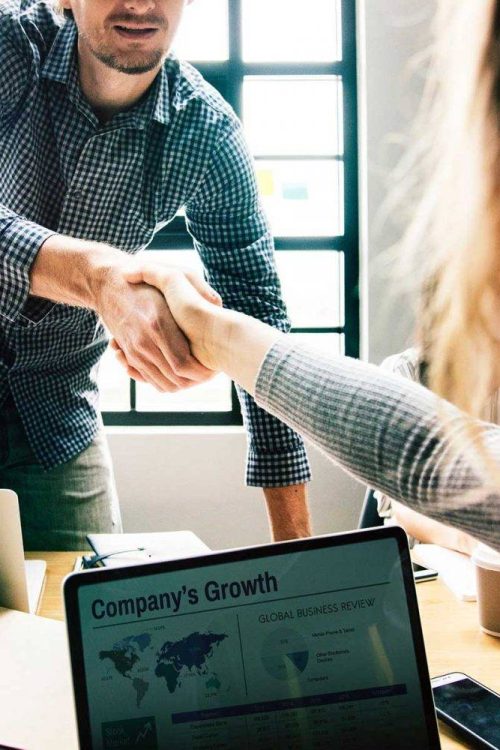 Need of Insurance Translation Services For Your Business Today
The insurance sector is vast in which many specialist markets meet. The varying needs of different customers make it impossible to categorize them as a single group. Further, this makes it quite more crucial for companies to hire experts who are ace in the difficult terminology utilized often in the industry. One of the known facts of having translation firm for insurance company activities involve a high volume of documentation, which helps in better dealing. And when it comes to the complexity of several cases, insurance translation must be put in the hands of professional native translators who specialize in diverse areas. Here are some reasons why translation is important for the insurance sector.
Reach Target Audience
Today, people choose to invest in health policies or life insurance policies that help them to stay strong financially. No policy is limited to just one market. To make it the biggest hit among wider audience insurance specialists are reaching different markets to target more than one type of audience. To help them learn what the policy is all about, businesses should get their insurance content translated by a professional.
Better ROI
There is no 'ideal' communication mode for all of your customers. You have to be ready to try any form of communication and develop a completely seamless conversation over other channels. When you choose to convey your message in the customers' native language, they will listen to you, learn more about your policy by visiting your website, and boost your business sales. This leads to better ROI in no time.
Boost Sales
Selling insurance can become tough if you are unable to win the trust of your customers. If you want your consumers to listen to your motive behind selling the policy, convey your message to them in a language they understand. Taking the help of a professional translator can allow you to pass your message using the appropriate vocabulary.
Identify Market Potential
The market of the insurance industry is expanding day by day. Every day some people buy policies for different purposes. Thus, if you are coming up with a policy that is meant useful for people across the world who speak a different language, your business needs a professional translator to translate the entire policy document into the target language.
Tridindia is dealing with all types of technical, Insurance as well as government, private, NGOs, firms and many more sectors for last many years, with a well-known position in the market of Insurance translation services in India and other nations. Our veteran Insurance interpreters supply significant Insurance interpretation service required for Insurance and non-Insurance purpose. With our Insurance localization service, we localize solutions in the best way and you don't have to think how much should you spend on translation as our solutions comes cost efficient and nominal price.
We at Tridindia
Professional Insurance Translation For Improved Customer-Base
Insurance providers work across borders as well as insurance agencies are ready to target the international market. For this, insurance companies need to provide internationally targeted products and make sure their services match the infrastructures, policy, and business processes in various countries. They should also provide documentation customized to the cultural settings, languages, and special needs of global users. Consequently, they need to look for insurance translation. Accurate translations are much needed and the some benefits of professional translator is to grow your reach and communicate with multilingual clients. Tridindia delivers comprehensive insurance translation solutions to auto, health, life, and many other insurance companies via processes certified to ISO standards. This helps your business maintain the existing and gain more customers.
Types Of Insurance Translation We Offer
As the insurance industry governs based on the insurance policy as well as the claim process, accuracy in insurance translation is extremely important. The role of translators in the insurance industry is to understand not just the language but additionally the legal system. The team at Tridindia consists of professional insurance translators, who are well experienced in translating all types of insurance related documents and with us you'll never see lost in translation situations.  Some of them are stated as under:
Government Tax Reports
Summary Plan Descriptions
Beneficiary Designation & Forms
Employment Benefits
Auto Insurance
Insurance Booklets, Forms
Disclosure Statements
Insurance Claims
Risk Management
Property Loss
Litigation
Health Insurance
Newsletters
Private And Public Offerings
Employment Contracts
Benefit Package & Summaries
Life Insurance
Marketing Materials
Surety Bonds
Customer Education Materials
Dental Policies
Explanation Of Benefits
Reinsurance Disputes
Plan Handbooks
Customer Communications
Arbitration
Evidence Of Coverage
Websites
Summary Of Benefits
Product Briefs
Marketing Brochures
Contracts
Quotations
Loss Adjustment Documents
Property And Theft Claims
Police Reports & Police Records
Application Forms & Enrollment Forms
Denials/Appeals/Grievance Letters
And All Other Insurance Documents
The insurance industry is acclaimed as a service industry, which needs consistent and immediate communication between the service provider as well as consumers. With the advancement of digitalization, clients need their services to be offered without difficulty. Business that understand globalization and translation relations, know how important it is to get the translation. Translators are needed all through the process from the starting of getting a new client to the final stage of claiming procedure. Tridindia offers these many insurance translations in your budget that can improve your policy sales.
Benefits of Outsourcing Insurance Translation Services to Us
If you are trying to reach the concerned parties, they should understand what you are conveying, particularly when it is all about insurance documents, which has particular terms and conditions that should be met. For this reason, any translation of insurance texts should be carried out with care. This is where you need to think about outsourcing outsourcing insurance translation to Tridindia. For translations of your insurance related documents, you can trust us with confidence and this is the one of the obvious translation facts of getting with experts. Here are some benefits to know why you should outsource insurance translation.
Data Privacy
Securing the personal data as well as translated information of our clients is very important. We strive to keep every file confidential.
Culturally Relevant
Our native translators know the language, tone, and culture of the targeted market. Make sure that your message is conveyed to your audience easily.
Quality Control Systems
We ensure you get a top-quality translation for which we hand over the translated insurance content to proofreader to get it reviewed effectively.
Faster TAT
Our full-fledged team of translators is quick at performing the given task. They understand the requirement and provide you with authentic translation solutions in a short period.
Years Of Experience
At Tridindia, we have been translating insurance documents for many years and work with a dedicated team of translators with huge experience in this field.
Native Translator
Our pool of native human translators includes employees who are dedicated, smart worker and well-experienced. They can manage any size of the project and deliver quality.
A good insurance translation into any language can unlock the door of the biggest markets in the world. If you are looking to translate an insurance document into any language, you will require a well-trained translator and avoid making mistakes. The translators at Tridindia know particularly what does translation mean for insurance solutions and work on the content to provide translation without any change in the meaning.
Get in touch
Don't hesitate to contact us for inquiries!
Choose us as your partner in translating your insurance content for policies, claims, brochures, etc. We provide language services for high growth and technology made to improve the language management experience. To get professional work, tell us about your translation project.
Easy Project Consultation
Your Trusted
Insurance
Translation
Agency Online
If you are finding a trusted insurance translation agency online, Tridindia is the right company. Our experienced team helps you globalize your business, by developing a consistent brand image across global markets.
As a buyer, it is important for you to be satisfied and assured of what we are, how we'll help and whether or not, we are perfect for your translation requirements. Keeping this in mind, we have listed some of the major features/attributes or reasons why a number of global organizations trust our services since a long time –
Work on diverse file formats
Authentic localization of the translated text
Stringent QC under expert's supervision
Testing and quality assurance
Offer urgent translations within 24 to 48 hours
ISO 9001:2015 certified translation company
Authentic localization of the translated text
An important factor to understand about the insurance documents is that they are very sensitive and confidential in nature. None of the statement or text in the documents should be leaked out to an unknown or third party. Hence, we maintain strict privacy of the information contained in the documents. The file management panels and servers are 100% secure and without wrong translation. Hence, there is no risk of information loss in transferring your source files. Also, we provide a separate panel to the clients with a unique login id. So, your information is safe and cannot be leaked out.
Our Experts
Insurance
Translators
Scope of Insurance Translation
The risks are high in the case of the translation of insurance claims. If a claim form is available in the claimant's native language, there is always the probability of misrepresentation at the end of the insured person. Or possibly, the mistake on the part of the insurance company. Claim forms can be acclaimed as important documents for coverage access. Not presenting translated claim forms into various languages can reduce the capability of LEP-speakers to suitably fill their forms for the claim processing. Mistakes can be made in this case. When the claim is completed by the speaker, the insurance company then needs translation solutions to process it perfectly.
When you are in search for popular translation services near me, Tridindia only works with expert translators who have expertise in the relevant area to offer top-notch quality. As such documents own a legal basis, the language utilized should need expertise, and Tridindia is aware of this fact.
Contextually Relevant
Insurance industry vocabulary is wide and complex, loaded with ideas that are thought-provoking even for a native speaker to hold, with sub-categories of crucial documents related to healthcare, auto, legal matters, and human resources. A professional language service provider, such as Tridindia, will customize its services to every entity's clientele, business line, and special standards and requirements.
We aim to satisfy our customers, so that they can, in turn, offer impeccable service to their consumers to win their loyalty as well as earn their referrals. In this, there is need for you to realize why do you need translation and this will help you to choose the translation solutions to increase your retention. Our translators make sure that clients of every culture are properly served so you can process claims as soon as possible.
Case Studies
We are dedicated to
serve you all time
Every document in the insurance process is tailored to meet the needs of every customer. Therefore, for a seamless work process,
our professional insurance translation service is key for insurance companies operating internationally.
Why Choose Us
Choosing TridIndia for Insurance translation solutions can be a good decision
Insurance Translation can be good for the insurance companies' clients, which assures the business success. The Tridindia team represents several years of experience in providing valid translation. We will offer the top level of performance and quality in translation.
Higher Quality & Accuracy Level
To make your entry easy in the global market, we meet high standards of quality and accuracy while translating your insurance content.
Comprehensive Language Solutions
To make your insurance policy content accessible for your multilingual audience, we offer language solutions. Pick the languages and we will convert it for you.
Certified Insurance
Translation
Our certified insurance translation solutions ensure that when we translate the entire document, you will get an exemplary degree of accuracy.
Native Expert
Translators
We work with a pool of native expert translators who possess excellent language skills and understand how to translate without changing the original meaning.
Easy Project
Consultation
To make your insurance policy effective from a selling point of view, we conduct project consultation to understand more about your requirement.
Fastest Turnaround
Time
Working under pressure is not our cup of tea. We make a smooth work plan and strive to complete translation faster without compromising the quality.
Realfact
The Unbeatable Insurance Translation Master since 2002
For more than a decade, Tridindia's team has served global clientele with a local business presence in India and overseas to ensure a powerful global reach. Entrusting us to help foster your company's business growth enables your team to focus on other high-end organizational competencies.
Steps
Take some easy steps for Insurance Translation Order
At Tridindia, we understand the field's specialist vocabulary as well as the content of the source text while translating your insurance materials and related documents into the language of your choice. To make insurance policies understandable for your target audience, just follow the easy steps below-
Contact us first
If you want to take professional insurance translation, call us right away or mail us your requirements.
Consult with Project Manager
If you want to discuss something more about your project, you can consult our project manager.
Place Your Order
Partner with us by placing your order and allow us to work on your project.
Get Delivery On Time
Once the translation is done for your project, we will send it to you soon.
FAQ
Frequently Asked Questions on Insurance Translation
TridIndia Providing Certified Insurance Translation Services in:
Ahmedabad NCR Bangalore Chandigarh Chennai Delhi Gurgaon Hyderabad Kolkata Lucknow Mumbai Noida Pune Ghaziabad Gurugram Surat Visakhapatnam Dubai Abu Dhabi Ajman Oman Uttar Pradesh Maharashtra Karnataka Tamil Nadu Telangana West Bengal Gujarat Madhya Pradesh Haryana Kerala Bihar Rajasthan Assam Odisha Punjab Andhra Pradesh Jammu and Kashmir Uttara khand Himachal Pradesh Jharkhand Goa Puducherry Manipur Chhattisgarh Meghalaya Andaman and Nicobar Islands United States Philippines United Kingdom Germany Canada China Australia Ukraine Nigeria Malaysia France Bangladesh United Arab Emirates Turkey Pakistan Indonesia Saudi Arabia Kenya Egypt Taiwan Russia Singapore Peru Italy Netherlands Spain Thailand South Africa Palestine Ireland Japan Vietnam Mexico Hong Kong Sri Lanka Nepal Finland Maldives Brazil Czech ia Iran Poland Switzerland South Korea Belgium Myanmar (Burma) Lebanon Uzbekistan Greece Kuwait Ghana Morocco Qatar Sweden Armenia Ethiopia Israel Kazakhstan Romania Tanzania Latvia Denmark Argentina Oman Venezuela Bulgaria Belarus Algeria Moldova Portugal El Salvador Jordan New Zealand Afghanistan Austria Bahrain Costa Rica Hungary Albania Azerbaijan Iraq Slovenia Somalia Tunisia Yemen Colombia Estonia Georgia Norway Serbia Brunei Chile Cameroon Honduras Croatia Jamaica Lithuania Mauritius Sudan Kosovo Bolivia Slovakia Senegal Uganda Bahamas Congo – Kinshasa Côte d'Ivoire Cape Verde Curaçao Ecuador Iceland Luxembourg Montenegro Macedonia (FYROM) Mongolia Malawi Panama Rwanda Syria Turkmenistan Zambia Angola Bosnia & Herzegovina Barbados Burkina Faso Bermuda Bhutan Central African Republic Congo – Brazzaville Cyprus Gabon Guernsey Gambia Guatemala Guam Haiti North Korea Liberia Lesotho Libya Malta Mozambique Sierra Leone Tajikistan Trinidad & Tobago Uruguay Samoa Zimbabwe UAE
Testimonial
With years of experience, we know what your industry needs for growth.
Through our industry knowledge and experience, we execute translation that will definitely profit your business.
"The best thing that I liked about TridIndia is their professionalism & promptness in delivering bulk projects within shorter time frame. Kudos to the team..!!"
"The best thing that I liked about TridIndia is their professionalism & promptness in delivering bulk projects within shorter time frame. Kudos to the team..!!"
"When you are in the technical industry, you know how difficult it is to communicate with your multilingual customers. But, TridIndia made this simple for us."