Help your target audiences understand what your software is all about and how it can be useful in making their work easy, with IT Translation. This allows IT companies to get their software or application related technical information translated professionally.
Why You Should Invest in IT Translation Today?
When we hear IT, what strikes our mind is software and mobile apps. As the IT industry is emerging day by day, the launching of new software and mobile apps are not stopping. Not in just one nation, this is happening across the world and global IT companies are trying their way best to reach a wider audience to make the software and apps get used by the maximum audience. Using translation from professional companies is important as unprofessional companies fail to do so because of the language barrier and this result into high negative translation expectations. To bring more revenue, boost the customer base and increase their global market share, companies are opting for IT translation as an important part of their business strategy.
Fastest professional IT Translation Services at TridIndia by 4000+ certified IT translators for quality translation services in/ for IT Industry in 200+ languages, dealing with all types of technical, IT as well as government, private, NGOs, firms and many more sectors for last many years. In the global digital sphere, IT is one of the most demanded industries for translation services. Thus, we render professional translation services to the clients assuring 100% client satisfaction. In this, many people are worried about how much should you spend on translation but by choosing our solutions you don't have to worry. Our veteran IT translators supply significant IT translation services required for industrial and non-industrial purposes. With our IT localization service, we localize mobile apps, websites or any tech-related software into/from any language at a cost-efficient and nominal price. Owing to our immense experience in the domain, we have emerged as a dynamic entity that delivers all types of translation projects, with guaranteed high quality and timely delivery. The IT industry has expanded tremendously in the past decade and so does the need to translate documents and various marketing materials related to the IT sector.
Affordable IT Translation for Your Business
If you've ever tried to set up a device that was configured in another language, you know the importance of software that should be available in different languages. Without them, program becomes more frustrating, at worst unusable. If you ever tried to install software or any application whose configuration is available in a different language, you will get to know the significance of IT translation to make your product available for use in multiple languages. There are many benefits of professional translator and without them, no one will be able to understand the configurations in non-native languages. From perplexing instructions to an unreasonable design, it can still be tough to use the software effectively even when you know all the texts in front of you.
These are some of the issues that IT translation looks to solve. IT translation is of great significance to any business that needs to adapt its products to the global market and users. There are numerous reasons to associate with Tridindia for accurate translations, but we have listed some of them below:
Our team has the following attributes: –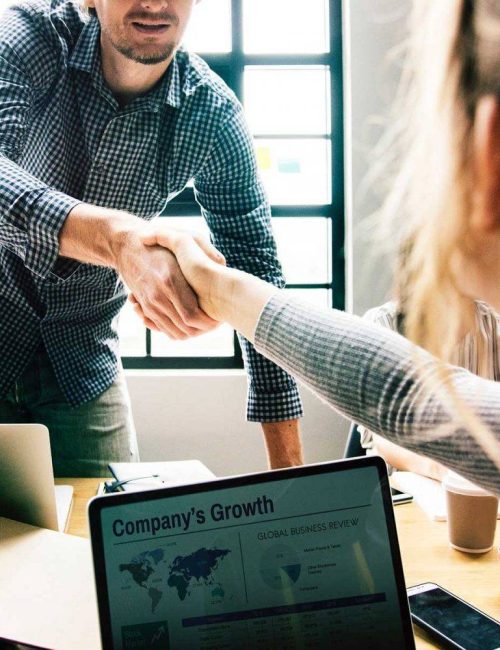 Need of IT Translation Services For Your Business Today
Translation services include various industries and few need special skills to deliver IT translation. When this is needed, the translation company gives the job to a subject matter expert. In IT, there is no scope any worst translation mistakes that could relate to different meaning. IT translation includes the translation of special texts like products from IT companies and content regarding procedures. This many involve manuals, specifications related to software or app, a guide to using the specific software etc. that are for distribution to foreign markets.
Product Development
Through IT translation solutions, business firms can speed up the time taken by the new advancements of the industry, to reach as well as get accepted by the target audience. They can develop IT products and make them available for the wider companies and industries so that they use them to make their work easy and enjoy flexibility.
Globalization
IT industry encompasses various operating models that are essential for globalization. Suppose, an IT company is outsourcing its human resources or finances, to offshore companies, then using translation solutions, the company can facilitate effective and accurate communication with its overseas customers, employees and suppliers.
Process Improvement
Through authentic IT translation solutions, firms can review their costs, sales and other operating metrics related to multilingual clients with utmost ease. This helps them understand facts and figures in their native language and also they can get the information translated into the language that their non-native clients better understand.
Competitive Advantage
All the above parameters help entrepreneurs gain a competitive advantage in the international market. Hence, it is evident that translation services can position your firm as the most reliable one in the industry. You can take your technology-based companies to the next level and introduce them to your multilingual clients or customers.
IT translation is more than just a general translation. That is why you need the assistance of a translator who is well versed in IT subject matters. The service mainly deals with the quick conversion of IT content that needs the utilization of specific IT terminology. The reason why is translation important is to get the solutions being convenient to understand. At Tridindia, our translators have extensive knowledge as well as experienced in the area and know IT terminologies in the language combination.
Types of IT Translation We Offer
The IT industry is vast and when it comes to IT-related content materials, it encompasses all well-composed documents dealing with software or app development. Every software development product, whether produced by a large corporation or a small team, need some related documents. At Tridindia, we have brought together a team of translators versed in different languages and cost-effective translation cost. They are subject matter experts who have good knowledge of IT-field terminologies.
User Guides
Instruction Manuals
API Documentation
Reports & Metrics
Testing Documents
Product requirement document
User Experience Design documentation
Source code document
Quality assurance documentation
And more..
The key objective of effectively translated documentation is to make sure that developers as well as stakeholders follow the same direction to achieve the project objectives. That's why, companies often look out for valuable translation services near me for IT translation service providers like Tridindia who can reach out to you with great ideas to make your objective, our objective and to render premium quality translation of the IT documents.
Why Choose Us
Choosing Tridindia to Impeccably Translated IT Material
Tridindia ensures successful IT documents translation strategies that are crucial to meet your budget, time-to-market, and quality objectives. These are the major facts of having translation firm like Tridindia with you. With the help of our talented team, your several needs may get fulfilled.
Higher Quality & Accuracy Level
Our specialized quality analyst team will check the translation of your documents to ensure it is quality rich and has high accuracy.
Comprehensive Language Solutions
Regardless of what language pair you pick, we bring you cost-effective comprehensive languages solutions with the help of our experts.
Certified Translation

We ensure certified translation with the assistance of native and certified translators who have good IT industry know-how.
Native Expert Translators
We have a team of native and highly professional translators who will strive to translate technology-based content carefully.
Easy Project Consultation
We ensure easy project consultation with an aim to help our clients understand our work process and even clear their queries.
Fastest Turnaround Time
Your project will be assigned to the translator who will know your requirement and translate your IT material with the fastest TAT.
Get in touch
Don't hesitate to contact us for inquiries!
To meet your global market needs, we ensure your project gets handled by talented translators who are also subject matter professionals. The quality IT translation solutions are just a call away!
Easy Project Consultation
Steps
Take some easy steps for IT Translator Order
At TridIndia, we endeavour to provide our clients with accurate translations that result in higher profits to the clients. Just follow these steps without any doubt to get our professional solutions:
Contact us first
Give us a quick call to talk to our experts regarding your project requirement.
Consult with Project Manager
Also, you can book an appointment to meet our proficient project manager for additional discussion.
Place Your Order
If you liked our previous work, tell us the language pair and place an order quickly.
Get Delivery On Time
We will ensure the timely delivery of your translated content in any format you want.
Gaining an Edge over Competitors
Keeping pace with the market scenario, we help our clients to gain a competitive edge over their rivals in the industry. Gaining success over competitors is one of the crucial translation facts that benefits business of all niches. Listed below, are some benefits of our translation services that will surely amaze you: –
International Media
To attract your target audience, it is necessary to keep up with the upcoming changes in the market. To accomplish this, you need to have accurate translation of media related materials. Thus, through our IT translation services, we translate all sorts of articles, online newspapers, websites and several documents in tandem with the cultural implications of the target audience.
Business connections
English is the major language for socializing but, while venturing into new markets, you may encounter clients with different language background. Thus, our translation services help you in building business connections with multilingual clients.
Tapping into e-commerce markets
With the growth of international audiences, translating your IT products listings on online stores offers an opportunity to target more profitable areas. Thus, we guide you the easiest path towards e-commerce markets.
Social Benefits
Through IT translation services, we offer you a viable way to communicate and socialize with your multilingual and multi-cultural clients. This in turn, will stretch your business limits to a global level.
These are some of the benefits that can help your business reach great heights and accomplish the planned goals with our effective IT translation solutions. Choose us to get your translation requirement fulfilled as our experts have insight what does translation mean and ensure to deliver 100% client satisfaction at very feasible rates. Further, we also render urgent translation services as per the clients' requirements.
Case Studies
We are dedicated to
serve you all time
Our IT translation solutions ensure you receive highly specialized software or app based information in a different language from its actual version.
Testimonial
With years of experience, we know what your industry needs for growth.
We guarantee the most effective services and correct solutions to your each and every query. Since 2002, we have been serving clients to translate their Ecommerce material in different languages.
"The best thing that I liked about TridIndia is their professionalism & promptness in delivering bulk projects within shorter time frame. Kudos to the team..!!"
"The best thing that I liked about TridIndia is their professionalism & promptness in delivering bulk projects within shorter time frame. Kudos to the team..!!"
"When you are in the technical industry, you know how difficult it is to communicate with your multilingual customers. But, TridIndia made this simple for us."
Realfact
The Unbeatable IT Translation Master Since 2002
If your start-up or well-established company specializes in technological products, translation of the technology-based documents should not be underestimated as it can unlock the international doors for you. Hire us to receive 100% accurate and rich translations of your product or service.
TridIndia Providing Certified IT Translation Services in:
Ahmedabad NCR Bangalore Chandigarh Chennai Delhi Gurgaon Hyderabad Kolkata Lucknow Mumbai Noida Pune Ghaziabad Gurugram Surat Visakhapatnam Dubai Abu Dhabi Ajman Oman Uttar Pradesh Maharashtra Karnataka Tamil Nadu Telangana West Bengal Gujarat Madhya Pradesh Haryana Kerala Bihar Rajasthan Assam Odisha Punjab Andhra Pradesh Jammu and Kashmir Uttara khand Himachal Pradesh Jharkhand Goa Puducherry Manipur Chhattisgarh Meghalaya Andaman and Nicobar Islands United States Philippines United Kingdom Germany Canada China Australia Ukraine Nigeria Malaysia France Bangladesh United Arab Emirates Turkey Pakistan Indonesia Saudi Arabia Kenya Egypt Taiwan Russia Singapore Peru Italy Netherlands Spain Thailand South Africa Palestine Ireland Japan Vietnam Mexico Hong Kong Sri Lanka Nepal Finland Maldives Brazil Czech ia Iran Poland Switzerland South Korea Belgium Myanmar (Burma) Lebanon Uzbekistan Greece Kuwait Ghana Morocco Qatar Sweden Armenia Ethiopia Israel Kazakhstan Romania Tanzania Latvia Denmark Argentina Oman Venezuela Bulgaria Belarus Algeria Moldova Portugal El Salvador Jordan New Zealand Afghanistan Austria Bahrain Costa Rica Hungary Albania Azerbaijan Iraq Slovenia Somalia Tunisia Yemen Colombia Estonia Georgia Norway Serbia Brunei Chile Cameroon Honduras Croatia Jamaica Lithuania Mauritius Sudan Kosovo Bolivia Slovakia Senegal Uganda Bahamas Congo – Kinshasa Côte d'Ivoire Cape Verde Curaçao Ecuador Iceland Luxembourg Montenegro Macedonia (FYROM) Mongolia Malawi Panama Rwanda Syria Turkmenistan Zambia Angola Bosnia & Herzegovina Barbados Burkina Faso Bermuda Bhutan Central African Republic Congo – Brazzaville Cyprus Gabon Guernsey Gambia Guatemala Guam Haiti North Korea Liberia Lesotho Libya Malta Mozambique Sierra Leone Tajikistan Trinidad & Tobago Uruguay Samoa Zimbabwe UAE