Life Sciences Translation Services
Want to improve the quality of life for people worldwide? Life science translation services can help you bring clarity in communication that will lead to an increase in profits and demand.
Why You Should Invest in Life Sciences Translation Today?
The top-notch translation is the need of an hour for organizations who are planning to launch pharmaceutical products in a new market, export medical devices, or provide treatment to worldwide patients. Life science companies should make sure that all their documents are translated accurately, otherwise, it can risk the life of patients, or you may suffer financial or legal consequences. A small error in the typing of measurement for a drug dose can lead to a life-taking situation. This is the reason why you should opt for translation of documents related to life science subjects to eliminate all the possible errors that can restrict your company from global expansion.
Fastest professional Life Sciences Translation Services at TridIndia by 4000+ certified Life Sciences translators for quality translation services in/ for Life Sciences Industry in 200+ languages, dealing with all types of technical, Life Sciences as well as government, private, NGOs, firms and many more sectors for last many years, with a well-known position in the market of Life Sciences translation services in New Delhi India UAE Mumbai Bangalore Hyderabad Kolkata Chennai and worldwide. Our veteran Life Sciences translators supply significant Life Sciences translation solutions required for Life Sciences as well as non-Life Sciences purposes. By following our fast translation process service, quickly translate your documents from the source language to the target language while ensuring quality and accuracy.
Affordable Life Sciences Translation Services for Your Business
The need to remove the language gap is massive for companies these days. As most of the companies want to enter a new market and expand their business. Therefore, the demand for clear communication is on hype. Translation has given huge support to the life science industry to reach out to large markets and assist people on a large scale. Affordable human translation solutions give you the suitable translators that can professionally provide your business with the highest quality required for the detailed translation of life-science documents.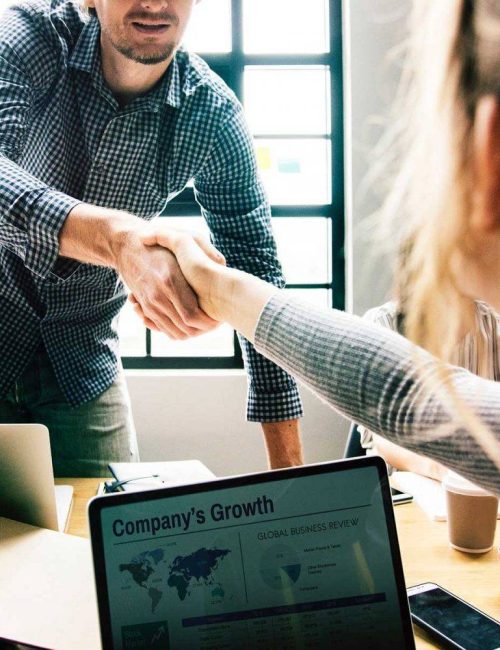 Need of Life Sciences Translation Services For Your Business Today
Reputed companies offer you professional outcomes and have the capabilities to provide you with the results that will assist you prominently translate your sales, marketing, or legal materials. After removing the linguistic barriers, attracting global customers becomes a cakewalk.
Reach Target Audience
You need to translate all your business details to reach your target audience. With professional translators, you can target a new geographical location efficiently without any hassle.
Better ROI
An accurate translation can increase your ROI immensely by helping you reach a new set of audience. This will decrease the language barrier and help you build a connection with the clients effectively.
Boost Sales
With the expanded customer base, your sales will also increase. When you have the capability to communicate with your target audience in their native language they tend to buy from you.
Identify Market Potential
Translation helps you communicate with the people of the target region in their native language. The more you know the people, the more you are able to identify the market potential efficiently.
We at Tridindia
Professional Life Sciences Translation For Documents
When you want to enter a new region, translate your life science content according to the nature of the project. Instead, your content might have to be translated to adapt it to match the cultural nuance. Translation makes sure that all the components of the project meet the preferences of the target market, including designs, colors, and many other features. Because professional translators from an experienced translation company understand the preferences of the target audience.
Types Of Life Sciences Translation We Offer
Cut down the barrier and expand your reach to the global regions by performing accurate content translation of your life science material. Accurate translation assists your business enter into new markets that otherwise would have been tough to target. With the possibility to reach new people, your business will appear to be professionals with respectable credibility. Here are some types of translation from which you can choose as per your budget.
Life Sciences Website Translation
Life Sciences Content Translation
Life Sciences Document Translation
Life Sciences Certificate Translation
Life Sciences Website Localization
Life Sciences Content Localization
Life Sciences Content Writing
Life Sciences Audio Translation
Life Sciences Video Translation
Life Sciences Contract Translation
Life Sciences Technical Translation
Life Sciences Legal Translation
Life Sciences Literary Translation
Life Sciences Book Translation
Life Sciences Manual Translation
Life Sciences Patent Translation
Life Sciences Paper Translation
And Many More…
The internet has globalized our economy and increased business growth, so organically, the demand for translation has increased over the years. Despite this, there are many companies that still operate on outdated models and don't have efficiency. The advantage of translations can be observed when its performed by professionals.
Benefits of Outsourcing Life Sciences Translation Services to Us
Life science companies are encouraging substantial cost savings from outsourcing translation requirements to meet their communication needs. To improve your business plan, outsourcing is a very wise option that can save your money while providing prominent documents within the fastest TAT and budget limits.
Data Privacy
All the business data provided to us are kept very carefully so that it doesn't get disclosed to a third party. We give special attention to data privacy in every project.
Culturally Relevant
To target any specific region our translators translate content keeping in mind the cultural relevancy. Our translators will make sure your target audience gets information in the right manner.
Quality Control Systems
While translating content we follow certain quality control processes that will make sure that every type of translated document provided by us maintains high quality.
Faster TAT
Our team has specialized knowledge regarding the life science industry and hence they can quickly without any error translate the documents to provide you with the fastest TAT.
Years Of Experience
Our company is providing language solutions for more than 18 years and hence we have industry-specific knowledge to provide you with appropriate translations.
Experienced Translator
We have a team of experienced translators who also have expertise in various industries. With their knowledge and capability, you can efficiently convey your brand message.
Starting from research to implementation, life sciences such as biochemistry, biology, genetics, zoology, microbiology, and botany include a myriad of documents, content, and various other types of communication that need a top-notch translation.
Get in touch
Don't hesitate to contact us for inquiries!
Our team of well-experienced translators has the capability to convey the right information with the right intent to the right audience. So, contact us today to hire our solutions.
Easy Project Consultation
Your Trusted
Life Sciences
Translation
Agency Online
Our translation services are delivered all around the world. Hence, we have served and served various big brands with high quality and accurate translation in several language pairs. With this, it is evident that we have gained the trust of most of the companies across the globe. But, this trust is not just because of our quality translation; there are several other factors that contribute to our success and motivate companies to outsource our services –
We make sure that the medical content translated from our end is easily understood by patients and users across the globe.
We work on a streamlined quality process that is at par with your industry standards.
We aim towards a total quality approach and help the clients in reducing the time to market and saving costs (through timely and quality translation).
We focus on traceability, complete quality management, and measurability
We provide end-to-end translation and localization support at each stage of the product lifecycle.
We have worked for some of the world's largest clinical research, pharmaceutical, and medical device organizations.
We are known as an ISO 9001:2015 certified company.
We provide continuous support to the clients, whenever required.
We provide different language versions of the documents as demanded by the client.
We work with full dedication and regulatory compliance for all of your complex translation requirements.
Life Science Fields Covered
For the past 15 years, we are translating a diverse range of documents for a gigantic array of fields or subjects in the life science industry –
Parasitology
Oncology
Ecology
Genomics
Neuroscience
Biology
Biomedical science
Environmental science
Bioinformatics
Evolutionary genetics
Botany
Population dynamics
Cell biology
Ethology
Cognitive
Computational neuroscience
neuroscience
Affective neuroscience
Biomonitoring
Anatomy
Biomaterials
Sports science
Pharmacogenomics
Biomechanics
Marine biology
Physiology
Conservation biology
Genetics
Pathology
Health sciences
Developmental biology
Proteomics
Optometry
Structural biology
Microbiology
Neuroethology
Biocontrol
Medical devices
Food science
Biophysics
Biotechnology
Immunogenetics
Medical imaging
Immunotherapy
Molecular biology
Biochemistry
Immunology Biopolymers
Evolutionary biology
Zoology
Systems biology
Biocomputers
Pharmacology Biodynamics
Our Experts
Life Sciences
Translators
We clearly understand the need for accuracy in medical content or documents. Hence, we provide quality translation as per the needs of the clients. So, if you are related to the life science industry and in dire need of authentic translation, it is time to contact us today and gain the benefits of supreme grade translated materials.
Documents We Translate
Websites
Registration Dossiers
Labels and Package Inserts
Clinical Research
Scientific Articles
Study Protocols
Regulatory Affairs
Patents
Promotional Materials
Marketing Collateral
Investigator Brochures
Research & Development
GMP Documentation
Institutional Contracts
Patient Education
Instructions For Use
Patient Recruitment
Clinical Trial Agreements
Patient Questionnaires
eLearning
Patient Diaries
Patient Reported Outcomes
Informed Consent Forms
QMS Audit Documentation
Site Operations Manuals
Declaration Of Conformity
Site Operations Manuals
Case Report Forms
SOPs
Adverse Event Reports
CMC Documentation
IVRS Prompts
Patient Recruitment Materials
Validation Reports
Deviation Reports
Batch Records and MBRs
Sales Training
Multimedia
Pharmacovigilance & Postmarketing Surveillance
Lab Reports
Comprehensive Quality Assurance
The method of translation is quite complex and requires to be dealt with care. With a translation company that has sufficient resources and skilled staff to cope up with your project and give a top-class final product. The world is going global and also the ways of running a business. In today's time, different commercial companies are striving to get global recognition.
If you associate with us for translation purposes, you will be able to gain huge benefits, as we are an invincible master at providing quality human translation. Here are some of the highlights of TridIndia that you must know –
✓ 4000+ life science translators, Subject Matter Experts, and proofreading experts
✓ Accurate and culturally adapted translations
✓ Transparent pricing policy
✓ Handle small and large translation assignments on-budget and on-time
✓ No hidden costs
✓ Accurate linguistic validation of PROs and clinical instruments
✓ 15+ years of experience in translating for multifaceted industries
✓ Impressive clientele
The high-level development of life science technology increases the standards of translation solutions. Translation of medical documentation, information about devices, and other materials not only needs training but also knowledge in this specific industry. If you want a specialized translator for translating life science materials then hiring a reputed translation company would be the right option. Professional language translators should be able to translate complicated source materials into the language you want to target and this ensures the translation is easy to understand.
Case Studies
We are dedicated to
serve you all time
Overcome regional barriers and showcase your solutions in a
manner that respects global regulatory standards with life science translations.
Why Choose Us
Choosing Tridindia for Life Sciences language solutions can be the best decision.
Translation in the life science sector acts like a bridge that connects scientists, medical professionals, and manufacturers from all across the world. Whether it's for medical research, healthcare solutions, or pharmaceutical companies, we can help you professionally with life science language solutions. With us, you will definitely get the below-mentioned benefits.
Higher Quality & Accuracy Level
Having experienced translators can make sure a great quality and accuracy level that will ensure that there are no errors in the translated document.
Comprehensive Language Solutions
Our comprehensive language solutions will give you the capability to target any region of the world efficiently. With diverse language solutions, you can strengthen your customer base.
Certified Translation
Services
We offer you certified translations to decrease the treatment complexity for patients. This type of translation is provided by a well-qualified and certified translator.
Specialized Translators
The translation of very specialized life science documents is translated only by our specialist translators who have required subject matter expertise for accuracy.
Easy Project Consultation
We ensure easy project consultation is given to every client. This way you don't face any problem in hiring the solutions and having proper information about the process.
Fastest Turnaround Time
Our translation team makes sure that the complete assigned work is submitted within the fastest turnaround time so that our clients have a smooth work process.
Realfact
The Unbeatable Life Sciences Translation Master since 2002
Our team eliminates all the communication barriers so that you can communicate clearly to patients and life science professionals from all around the world.
Steps
Take some easy steps for Life Sciences Translation Order
Overcome regional and linguistic barriers as well as showcase medical products in a manner that suit both international regulatory standards and business requirements. To hire translation solutions, just take some small steps.
Contact us first
Call or mail us to tell us about your project.
Consult with Project Manager
Our project manager will give you new ideas and suggestions to make the best use of the solutions.
Place Your Order
Choose the language you want to translate your document in.
Get Delivery On Time
Get the complete work within a quick turnaround time.
TridIndia Providing Certified Life Sciences Translation Services in:
Ahmedabad NCR Bangalore Chandigarh Chennai Delhi Gurgaon Hyderabad Kolkata Lucknow Mumbai Noida Pune Ghaziabad Gurugram Surat Visakhapatnam Dubai Abu Dhabi Ajman Oman Uttar Pradesh Maharashtra Karnataka Tamil Nadu Telangana West Bengal Gujarat Madhya Pradesh Haryana Kerala Bihar Rajasthan Assam Odisha Punjab Andhra Pradesh Jammu and Kashmir Uttara khand Himachal Pradesh Jharkhand Goa Puducherry Manipur Chhattisgarh Meghalaya Andaman and Nicobar Islands United States Philippines United Kingdom Germany Canada China Australia Ukraine Nigeria Malaysia France Bangladesh United Arab Emirates Turkey Pakistan Indonesia Saudi Arabia Kenya Egypt Taiwan Russia Singapore Peru Italy Netherlands Spain Thailand South Africa Palestine Ireland Japan Vietnam Mexico Hong Kong Sri Lanka Nepal Finland Maldives Brazil Czech ia Iran Poland Switzerland South Korea Belgium Myanmar (Burma) Lebanon Uzbekistan Greece Kuwait Ghana Morocco Qatar Sweden Armenia Ethiopia Israel Kazakhstan Romania Tanzania Latvia Denmark Argentina Oman Venezuela Bulgaria Belarus Algeria Moldova Portugal El Salvador Jordan New Zealand Afghanistan Austria Bahrain Costa Rica Hungary Albania Azerbaijan Iraq Slovenia Somalia Tunisia Yemen Colombia Estonia Georgia Norway Serbia Brunei Chile Cameroon Honduras Croatia Jamaica Lithuania Mauritius Sudan Kosovo Bolivia Slovakia Senegal Uganda Bahamas Congo – Kinshasa Côte d'Ivoire Cape Verde Curaçao Ecuador Iceland Luxembourg Montenegro Macedonia (FYROM) Mongolia Malawi Panama Rwanda Syria Turkmenistan Zambia Angola Bosnia & Herzegovina Barbados Burkina Faso Bermuda Bhutan Central African Republic Congo – Brazzaville Cyprus Gabon Guernsey Gambia Guatemala Guam Haiti North Korea Liberia Lesotho Libya Malta Mozambique Sierra Leone Tajikistan Trinidad & Tobago Uruguay Samoa Zimbabwe UAE
Testimonial
With years of experience, we know what your industry needs for growth.
Through our industry knowledge and experience, we execute translation that will definitely profit your business.
"The best thing that I liked about TridIndia is their professionalism & promptness in delivering bulk projects within shorter time frame. Kudos to the team..!!"
"The best thing that I liked about TridIndia is their professionalism & promptness in delivering bulk projects within shorter time frame. Kudos to the team..!!"
"When you are in the technical industry, you know how difficult it is to communicate with your multilingual customers. But, TridIndia made this simple for us."