Pharmaceutical Translation Services
Want to give the best treatment and care to patients around the world? Pharmaceutical translation can have a huge impact on the treatment decided to heal a patient. Through translation, you can provide pharmaceutical information to the patients in their native language that will help them understand properly and decrease the chances of any unfortunate situation.
Why You Should Invest in Pharmaceutical Translation Today?
With more than 47 million people around the world whose primary language is not English, it's very obvious that all medical organizations and hospitals will have to handle multilingual patients. An increasing need to communicate with non-English speakers has made every medical organization find affordable translation solutions. With the laws and regulations that the federal government imposes, patients who do not speak English can still access medical facilities. Here comes the role of pharmaceutical translators. Pharmaceutical documents that patient needs to understand should be translated into their native language. Healthcare organizations should give the option to non-English speaking patients to get translated documents as this will make pharmaceutical information easier to understand.
Fastest professional Pharmaceutical Translation Services at TridIndia by 4000+ certified Pharmaceutical translators for quality translation services in/ for Pharmaceutical Industry in 200+ languages, dealing with all types of technical, Pharmaceutical as well as government, private, NGOs, firms and many more sectors for last many years, with a well-known position in the market of Pharmaceutical translation services in New Delhi India UAE Mumbai Bangalore Hyderabad Kolkata Chennai and worldwide. Our veteran Pharmaceutical translators understand what does translation mean and supply significant Pharmaceutical translation services required for industrial and non-industrial purposes. With our Pharmaceutical localization service, we localize mobile apps, websites, or any tech-related software into/from any language at a cost-efficient and nominal price.
Affordable Pharmaceutical Translation Services for Your Business
Translation plays a very essential role in the pharmaceutical industry when it's the matter of exporting and importing medicines all across the world. Pharmacists and patients both need effective information in their native language- so documents like leaflets, clinical trial information, patient information, summaries of product characteristics, and many more can be important. There is need to understand relation between globalization and translation. When there is accurate translation, this helps to grow solutions in the better way. This makes is easy for all the pharmaceutical service providers who import named and unlicensed patient medicines when they are needed.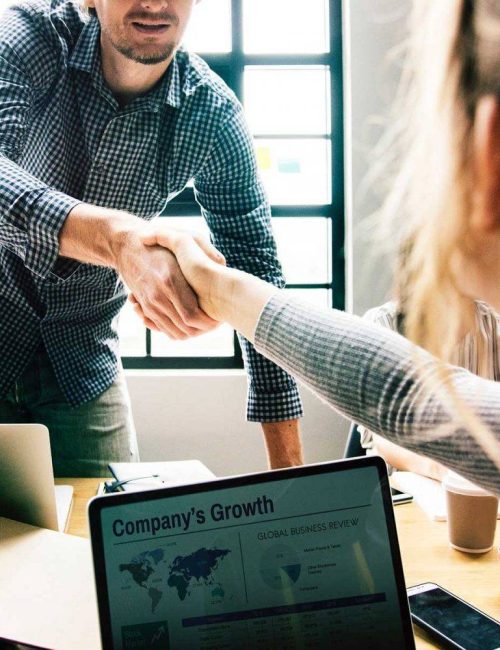 Need of Pharmaceutical Translation Services For Your Business Today
Since the world has grown into a globalized village, the need for quality and accurate translation has become quite obvious in the pharmaceutical industry. Right from the development to the launch and promotion stage of a drug, translation is required at each and every step, in order to facilitate smoother international communication. Also, translation is a great way to stay competitive in today's business world. Hence, every business owner need to look for
various types of translation I need
 that helps to successfully establish in global market by crossing the language barrier forever.
Reach Target Audience
Translation will help you reach the target audience by allowing you to communicate with them in the language they are most comfortable in.
Better ROI
Translation has the ability to support your company to build a strong connection with global clients that will ultimately increase your ROI.
Boost Sales
With The increasing number of clients, the sales will also increase simultaneously. Translation helps you attract a good portion of the audience.
Identify Market Potential
By communicating with the businesses and clients of your target market in their language you tend to know more deeply about the market potential.
The pharmaceutical translation is different from any other niche in the translation industry. A small mistake or any wrong translation in the pharmaceutical document can lead to a huge financial loss or damage of reputation. Therefore, it's important that the translation is done by someone who has complete knowledge and specialized skills in this specific industry because a small mistake can lead to an irreversible consequence.
We at Tridindia
Professional Pharmaceutical Translation For Documents
If a company wants to expand its market beyond the local borders, it should have the linguistic ability to communicate with its target customers and convince them to purchase from your brand. Here comes the major role of professional translation of pharmaceutical documents. Effective communication is more than just the chosen words, it holds the power and meaning behind them. The important aspect to capture global customers is to convey your message in an effective manner and here an experienced translator can help you by delivering top-notch translation. This assures there is no lost in translation and everything is communicated clearly.
Types Of Pharmaceutical Translation We Offer
If your organization is planning to enter a new market and want to deal with foreign markets, you need to consider the translation of pharmaceutical documents into the target market language. Professionals will make sure to overcome all translation challenges and make your message conveyed efficiently to the target audience. Here are some types of translation from which you can choose the one that will suit your pharmaceutical projects.
Pharmaceutical Website Translation
Pharmaceutical Content Translation
Pharmaceutical Document Translation
Pharmaceutical Certificate Translation
Pharmaceutical Website Localization
Pharmaceutical Content Localization
Pharmaceutical Content Writing
Pharmaceutical Audio Translation
Pharmaceutical Video Translation
Pharmaceutical Contract Translation
Pharmaceutical Technical Translation
Pharmaceutical Legal Translation
Pharmaceutical Literary Translation
Pharmaceutical Book Translation
Pharmaceutical Manual Translation
Pharmaceutical Patent Translation
Pharmaceutical Paper Translation
And Many More…
Hiring an in-house employee for satisfying your translation needs can restrict you from doing many things and can limit the capacity of what you can translate. There are a number of languages and types of translation that one person can't do in-house. Translation companies can offer you much more than just a simple translation as they follow translation quality standards to deliver accurate results. Nowadays, you can also get additional solutions like proofreading and other marketing solutions.
Benefits of Outsourcing Pharmaceutical Translation Services to Us
If you want to take the next big step to tap the international stage and benefit from an expanded customer base, you must show interest to communicate in your customer's native language. If you outsource translation to experts, you can definitely count on an array of languages around various business sectors. There are many benefits of professional translator as they provide best solutions that help to expand your business in required market.
Data Privacy
Our team gives special attention to the data privacy of every project. We sign certain documents that assure you that all your sensitive business information will stay intact with us.
Culturally Relevant
We will assign your project to a translator who has a proper understanding of the language and can provide you with culturally relevant translation to reach various foreign markets.
Quality Control Systems
Choosing to outsource translations to the professional language service provider can save you from any damage due to poor translation as they can provide you with quality translation.
Faster TAT
We have reliable translators who have subject matter expertise and have the ability to provide you the top-notch translation at the fastest speed possible.
Years Of Experience
Partnering with a reputed translation company provides you access to an entire team of experienced translators who knows how to generate consistent translations.
Native Translator
No matter which language you are focusing on, our company has a team of native translators who are highly skilled and can translate in any language you want.
Translating pharmaceutical information can support the medical industry immensely by filling the language gap between the patient and medical practitioner, decreasing the chances of poor consequences. Before choosing our solutions you don't have to think is translation affordable. Our solutions are professional and extremely affordable that helps to grow your healthcare solutions.
Get in touch
Don't hesitate to contact us for inquiries!
Make your brand strong in a new market and establish an effective brand presence with the assistance of our expert translators. To know more, call us today!
Easy Project Consultation
Your Trusted
Pharmaceutical
Translation
Agency Online
Translation of pharmaceutical documents is more challenging in comparison to any other document. It is very necessary to translate all your documents if you want to run a business in the healthcare industry. The genuine benefits of translation ensure you get best results and everything translated as per your needs.
Documents Translated
Data Sheets
E-Learning
Press Releases
Marketing And User Manuals
Pharma Regulations
Product Licensing
Medical Device Documentation
Clinical Trials
Case Report Forms
Instructions For Use
Patient Diaries
Patient Source Documents
Marketing Collateral
Informed Consent Forms
Scientific Research Reports
Dossiers
Patient Recruitment Materials
Insert Leaflets
Scientific Papers
Study Protocols
Master Batch Records
Toxicology Reports
Admission And Discharge, Labs
Product Labels
Regulatory Documents
Pharmacological Studies
QoL Scales
Pharmacy Manuals
Package Inserts And Labels
Doctor's Notes
Executive Speeches
Trademark Documents
Websites
Drug Registration Documentation
Adverse Event Source Documents
Endpoint Adjudication Documents
Development Safety Update Reports
Suspected Unexpected Serious Adverse Reactions
Patient Reported Outcome Measures
Medical Device Packaging & Labelling
Summary Of Product Characteristics
Pharmaceutical Catalogues And Brochures
Data Privacy Assurance
While you are with TridIndia, you can rest assured about your data privacy. We have all of our security systems geared up in a manner that keeps your data safe and secure. We understand that medical documents contain highly sensitive information and should not be leaked out. Hence, we pay 100% attention to the security matters of your source documents. Further, our translators are so professional that they also ensure that any text or info, which is translated, is not leaked to any unknown or third party.
Our Experts
Pharmaceutical
Translators
Choosing one among a pool of translation companies can be difficult, for those who are new to translation. However, if you compare the features of each company, you will clearly be able to differentiate TridIndia from other similar service providers in the global market. Henceforth, we have listed a few of our attributes that show why we are an indisputable translation entity today –
ISO 9001:2015 certified translation company
Exclusive deals and offers on bulk and first purchase
Human translation4000+ native subject experts or linguists
Highly affordable translation rates
Stringent QC under experts' supervision
3000+ language combinations, including the regional dialects
Fastest turnaround time
Customized translation options available
Speedy and Accurate Translations
Backed by professional translators, we assure speedy delivery of accurate translations. Our translators have years of experience in translating multiple documents from a pharma background. Thus, you can rest assured that the medical terminologies would be used precisely, without any chance of error. Further, we have the potential to handle complex and big assignments pretty well. Therefore, managing the entire work within shorter deadlines was never a headache to us.
The translation is the first tiny step towards global expansion. If you have such plans, we can definitely help you with pristine grade translations. So, contact us today and climb the first ladder to global success.
In a growing global market, pharmaceuticals are established and used all across the world, which develops a major need for effective communication as well as prominent translations. The affordability of investing in pharmaceutical translation solutions is comparatively way more than the impact an inaccurate translation can cause. Errors in pharmaceutical translations can affect your overall costs, can lead to lawsuits, clinical problems for patients, or even rejection of the product.
For translating these documents, your translator should know the regulations of the drug market in the country of origin and the regulations for the various target country. Europe, Japan, the United States, and China all have various rules and regulations when it's the matter of marketing and development.
Since timeliness, as well as professionalism, is so important when you are translating for the pharmaceutical industry, the translation company should have the proper experience to assure that. Some of the essential elements include:
Field-Specific Knowledge: Make sure your translator has the proper industry knowledge and qualifications to deliver the top-notch translation solution you need.
Multi-step Quality Review: From proper grammar, cultural nuances, syntax, accuracy to manual proofreading, multiple-step reviews are the indication of quality solutions.
Native pharmaceutical translators: The translator assigned to you will be a native speaker of the language you want your pharmaceutical document to translate into. This way you can guarantee precision and authenticity.
Furthermore, the results of receiving an improper translation could lead to many harmful consequences.
Case Studies
We are dedicated to
serve you all time
Gain credibility in the international market through the translation of
pharmaceutical documents that helps you communicate with your potential clients.
Why Choose Us
Choosing Tridindia for Pharmaceutical language solutions can be the best decision.
Ensure that your pharmaceutical information is suitable for your clientele through language solutions provided by some top experts in the industry. You can rely on the expertise of professionals to handle your industry specifics and terminology with the highest proficiency. Here are some benefits you get by hiring pharmaceutical language solutions.
Higher Quality & Accuracy Level
Higher quality and accuracy level are two main things that we consider every time we proofread the translated content before delivering you. Our team ensures you get what you want.
Comprehensive Language Solutions
Communicate with your target potential audience through our comprehensive language solutions that contain zero errors. You can get translations that are culturally relevant.
Certified Translation
Services
We have a team of certified translators who have proper skills and understanding of the cultural nuances. Thus we are capable to provide you with certified translation solutions efficiently.
Native Expert Translators
We work with native expert translators who understand the language properly. They translate by keeping in mind the linguistic accuracy and cultural aspects, to ensure translation sounds native.
Easy Project Consultation
Our team makes project consultation very easy. Just send us the materials, provide a brief regarding the type of translation you want, get a quote, and receive complete work speedily.
Fastest Turnaround Time
We provide translation within the fastest turnaround time that helps you meet tight deadlines. Our team ensures that without affecting the quality of the content, we can deliver projects within time.
Realfact
The Unbeatable Pharmaceutical Translation Master since 2002
We help you with professional translation for the pharmaceutical industry that plays a very important role in introducing your pharmaceutical products to the market and is needed in every step, starting from research and regulatory compliance to manufacturing and labeling.
Steps
Take some easy steps for Pharmaceutical Translation Order
In order to market, develop, and promote your products all across the world, companies need to turn towards translation solutions. Our company works with various pharmaceutical companies offering professional translations in a huge number of language pairs. To hire translation solutions, take some easy steps.
Contact us first
Call or mail us to tell about your project.
Consult with Project Manager
Our experienced project manager will give you proper knowledge regarding our offerings.
Place Your Order
Select the type of language you want to hire as per your business needs.
Get Delivery On Time
Get the assigned work within or before the given time.
TridIndia Providing Certified Pharmaceutical Translation Services in:
Ahmedabad NCR Bangalore Chandigarh Chennai Delhi Gurgaon Hyderabad Kolkata Lucknow Mumbai Noida Pune Ghaziabad Gurugram Surat Visakhapatnam Dubai Abu Dhabi Ajman Oman Uttar Pradesh Maharashtra Karnataka Tamil Nadu Telangana West Bengal Gujarat Madhya Pradesh Haryana Kerala Bihar Rajasthan Assam Odisha Punjab Andhra Pradesh Jammu and Kashmir Uttara khand Himachal Pradesh Jharkhand Goa Puducherry Manipur Chhattisgarh Meghalaya Andaman and Nicobar Islands United States Philippines United Kingdom Germany Canada China Australia Ukraine Nigeria Malaysia France Bangladesh United Arab Emirates Turkey Pakistan Indonesia Saudi Arabia Kenya Egypt Taiwan Russia Singapore Peru Italy Netherlands Spain Thailand South Africa Palestine Ireland Japan Vietnam Mexico Hong Kong Sri Lanka Nepal Finland Maldives Brazil Czech ia Iran Poland Switzerland South Korea Belgium Myanmar (Burma) Lebanon Uzbekistan Greece Kuwait Ghana Morocco Qatar Sweden Armenia Ethiopia Israel Kazakhstan Romania Tanzania Latvia Denmark Argentina Oman Venezuela Bulgaria Belarus Algeria Moldova Portugal El Salvador Jordan New Zealand Afghanistan Austria Bahrain Costa Rica Hungary Albania Azerbaijan Iraq Slovenia Somalia Tunisia Yemen Colombia Estonia Georgia Norway Serbia Brunei Chile Cameroon Honduras Croatia Jamaica Lithuania Mauritius Sudan Kosovo Bolivia Slovakia Senegal Uganda Bahamas Congo – Kinshasa Côte d'Ivoire Cape Verde Curaçao Ecuador Iceland Luxembourg Montenegro Macedonia (FYROM) Mongolia Malawi Panama Rwanda Syria Turkmenistan Zambia Angola Bosnia & Herzegovina Barbados Burkina Faso Bermuda Bhutan Central African Republic Congo – Brazzaville Cyprus Gabon Guernsey Gambia Guatemala Guam Haiti North Korea Liberia Lesotho Libya Malta Mozambique Sierra Leone Tajikistan Trinidad & Tobago Uruguay Samoa Zimbabwe UAE
Testimonial
With years of experience, we know what your industry needs for growth.
Through our industry knowledge and experience, we execute translation that will definitely profit your business.
"The best thing that I liked about TridIndia is their professionalism & promptness in delivering bulk projects within shorter time frame. Kudos to the team..!!"
"The best thing that I liked about TridIndia is their professionalism & promptness in delivering bulk projects within shorter time frame. Kudos to the team..!!"
"When you are in the technical industry, you know how difficult it is to communicate with your multilingual customers. But, TridIndia made this simple for us."