Publishing Translation Services
From fiction writing to educational content, engage international readers through Publishing Translation Services. Get your publishing material translated into the target language more creatively to enter the new market.
Why You Should Invest in Publishing Translation Today?
In today's digital world, books, scripts, magazines, articles and other related stuff are readily available to a huge mass worldwide audience. Hence, the need for translation has become quite obvious for companies in the publishing sector. If you wish to grow your business and cater to the needs of the multilingual global society, it is essential to get your documents translated into any specific language (your target language). Generally, the publishing houses, content writers and other professionals, who outsource translation, get the major benefits in the form of wider accessibility of their materials among the target audience. Through translation, they are able to cater to a large chunk of masses overseas. Also, it is helpful in promoting your articles, scripts or business in multiple countries, thereby helping your business grow irrespective of the language barriers.
Fastest professional Publishing Translation Services at TridIndia by 4000+ certified Publishing translators for quality translation services in Publishing in 200+ languages, dealing with all types of technical, Publishing as well as government, private, NGOs, firms and many more sectors for last many years, with a well-known position in the market of Publishing translation services. With our Publishing translation service, we translate website content or any tech-related Publishing into/from any language at cost-efficient and nominal price.
Affordable Publishing Translation for Your Business
Getting products from different nations was difficult before we developed into an information society as well as developed e-commerce. Therefore, the leaps we have The area of publishing is no exemption from the quick globalization that the world is currently experiencing. With the knowledge and information becoming highly valuable and relevant resources in several activities, the demand for publishing always remains high. Tridindia knows perfectly the specific needs of publishing translation solutions as well as providing quick growth in the industry. Whether you are an ambitious author, are a news agency, or a journal publisher, we are always ready with our respected team of professionals and offer great experience in publishing translation solutions for a large pool of fields. To stay updated with this trend, several publishers or authors around the globe are actively translating their work to attract more readers and bring more interesting content to the regional languages further.
We translate all types of publishing translation assignments, for individuals and companies involved in this sector. Some of our clients can be categorized as marketers, publishing houses, public firms, international corporations, retailers, distribution companies, book stores and so forth.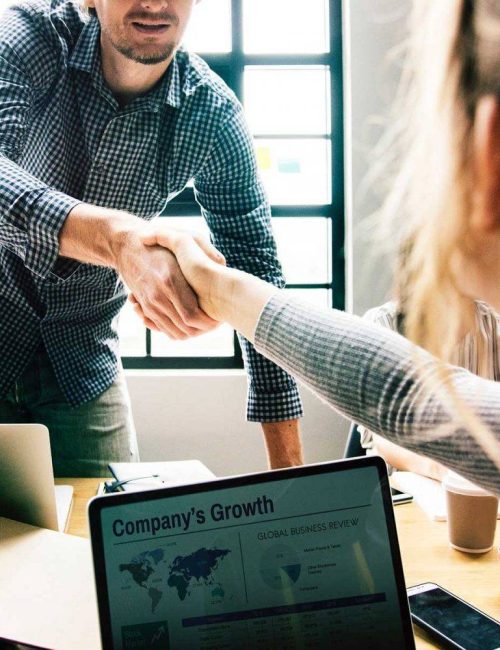 Need of Publishing Translation Services For Your Business Today
Reaching a broad readership can surely benefit the author too. Not one can your published content get noticed, but it can likewise further make you popular as a publisher. Naturally, the highly accessible your published paper is, the greater likelihood that it will be observed, cited and utilized as a crucial reference for the work of different people. If you are a publishing house, you need to understand the need for translation solutions for your business.
Penetrate New Market
Before publishing your material in the new market, you need to understand its demographics like what new audience would like to read and in which language. Translating your papers can help you get an idea of the readers' interest.
Reach Target Audience:
There are multilingual audiences in every region. So, to reach them, you need to publish your content in different languages. With effective publishing translation, you can get your material accurately translated to reach the target audience.
Create Reputation
As said earlier, your publication can become popular, if your published content influences your target audiences. Many big publication houses are investing in translation solutions to build their identity and reputation in the new market.
Better ROI
To showcase the speciality of their work and the uniqueness of their perspective, publication houses need to translate their work to impart their culture's uniqueness with accuracy. This attracts more readers, more sales of published material and boosts ROI.
To ensure your informative content reaches a wider audience so that you gain more readership, you need the help of a reliable company that will gladly translate your material into the language your readers speak the most. This approach helps the author gets more readers, databases improve the depth of their portfolio as well as readers get the chance to access more information.
Types of Publishing Translation We Offer
If you are in need of translation professionals, who can translate all your stuff in an authentic manner, you are at the right place. Right from acquisition to marketing and distribution, we offer quality translation at all the development stages of publishing. We translate all types of documents that relate to the publishing sector –
Academic books
Blogs
Business books
Catalogs
Multimedia content
Podcasts
Research studies
Scientific journals
Magazines
News articles
Advertising materials
Magazines
Marketing material
We have years of experience in the translation industry. Hence, we have selected professional translators from different industry backgrounds, who have the potential to deliver high quality translated material within the committed time frame. With this, we always succeed to provide complete satisfaction to the clients. Further, you can rest assured about your data privacy. None of the information contained in the source or translated documents will be leaked out to any unknown or third party.
Why Choose Us
Choosing Tridindia to Impeccably Publishing Translation
Your decision on choosing the service provider should be very precise and well thought out. A wrong decision may become the reason for your failure in the global market. Hence, you must choose the translation company, only after a complete analysis of the company. Keeping this in mind, we have jotted down some major points that define us, our services and our experience –
Higher Quality & Accuracy Level
To ensure your publishing materials meet the higher levels of quality and accuracy, our proofreader will them thoroughly.
Comprehensive Language Solutions
We bring you our comprehensive language solutions to help get your content translated into the desired languages accurately.
Certified Translation
Services
For your legal or medical publishing content, opt for our certified translation solutions. Our translator will work on it more carefully.
Native Expert Translators
We are equipped with a team of trained and adroit professional translators who have a good know-how of the media and publishing industry.
Easy Project Consultation
We conduct easy project consultation with a motive to know what our new clients looking for and tell how we can help them.
Fastest Turnaround Time
We will assign your project work to a talented translator who will further understand your requirement and deliver translation with faster TAT.
Get in touch
Don't hesitate to contact us for inquiries!
Quality translation can be the first step to touching the global horizons. So, it is now time to get global and eliminate the language borders. Contact us today and grab the benefits..!!
Easy Project Consultation
Steps
Take some easy steps for Publishing Translation Order
Our word-perfect publishing translation solutions combine creativity and accuracy to give you the outstanding opportunity to earn extra money as well as reach a wider audience. Here are the steps to follow to get our services:
Contact us first
Reach us through call or request a quote to get our service.
Consult with Project Manager
Our project manager will connect with you to discuss your requirement.
Place Your Order
Send us the publishing material for translation and quickly place your order.
Get Delivery On Time
We will deliver your content within the given deadline.
Case Studies
We are dedicated to
serve you all time
Our translators would translate your publishing content while considering the author's intent, appropriate tone as well as humour.
Testimonial
With years of experience, we know what your industry needs for growth.
We guarantee the most effective services and correct solutions to your each and every query. Since 2002, we have been serving clients to translate their Ecommerce material in different languages.
"The best thing that I liked about TridIndia is their professionalism & promptness in delivering bulk projects within shorter time frame. Kudos to the team..!!"
"The best thing that I liked about TridIndia is their professionalism & promptness in delivering bulk projects within shorter time frame. Kudos to the team..!!"
"When you are in the technical industry, you know how difficult it is to communicate with your multilingual customers. But, TridIndia made this simple for us."
RealFact
The Unbeatable Publishing Translation Master Since 2002
We want your trending and informative information to resonate with a wider audience. Through our cost-effective publishing translation, your material would be translated with unbelievably fast turnaround times and get served to multilingual audiences.
TridIndia Providing Certified eCommerce Translation Services in:
Ahmedabad NCR Bangalore Chandigarh Chennai Delhi Gurgaon Hyderabad Kolkata Lucknow Mumbai Noida Pune Ghaziabad Gurugram Surat Visakhapatnam Dubai Abu Dhabi Ajman Oman Uttar Pradesh Maharashtra Karnataka Tamil Nadu Telangana West Bengal Gujarat Madhya Pradesh Haryana Kerala Bihar Rajasthan Assam Odisha Punjab Andhra Pradesh Jammu and Kashmir Uttara khand Himachal Pradesh Jharkhand Goa Puducherry Manipur Chhattisgarh Meghalaya Andaman and Nicobar Islands United States Philippines United Kingdom Germany Canada China Australia Ukraine Nigeria Malaysia France Bangladesh United Arab Emirates Turkey Pakistan Indonesia Saudi Arabia Kenya Egypt Taiwan Russia Singapore Peru Italy Netherlands Spain Thailand South Africa Palestine Ireland Japan Vietnam Mexico Hong Kong Sri Lanka Nepal Finland Maldives Brazil Czech ia Iran Poland Switzerland South Korea Belgium Myanmar (Burma) Lebanon Uzbekistan Greece Kuwait Ghana Morocco Qatar Sweden Armenia Ethiopia Israel Kazakhstan Romania Tanzania Latvia Denmark Argentina Oman Venezuela Bulgaria Belarus Algeria Moldova Portugal El Salvador Jordan New Zealand Afghanistan Austria Bahrain Costa Rica Hungary Albania Azerbaijan Iraq Slovenia Somalia Tunisia Yemen Colombia Estonia Georgia Norway Serbia Brunei Chile Cameroon Honduras Croatia Jamaica Lithuania Mauritius Sudan Kosovo Bolivia Slovakia Senegal Uganda Bahamas Congo – Kinshasa Côte d'Ivoire Cape Verde Curaçao Ecuador Iceland Luxembourg Montenegro Macedonia (FYROM) Mongolia Malawi Panama Rwanda Syria Turkmenistan Zambia Angola Bosnia & Herzegovina Barbados Burkina Faso Bermuda Bhutan Central African Republic Congo – Brazzaville Cyprus Gabon Guernsey Gambia Guatemala Guam Haiti North Korea Liberia Lesotho Libya Malta Mozambique Sierra Leone Tajikistan Trinidad & Tobago Uruguay Samoa Zimbabwe UAE