Conference Interpretation Services
Do you want your message should be conveyed well to your listeners in the seminar or summit? If yes, then conference interpreting is all you need which enables smooth and effective communication between the speaker and audience members. 
Why You Should Invest in Conference Interpretation Today?
Do you find it difficult to communicate in the language of the target audience and unable to share important information with them? If yes, then you need to transcend all the language boundaries that restrict you from communicating with your clients, business delegates or customers spread across the world. With high quality interpretation solutions, we help you convey your message in any number of languages for all types of public, private and non-profit organizations.
When interpretation is practiced at professional seminars, international summits, bilateral or multilateral meetings of the Government or any other corporate business meeting, it is termed as conference interpretation. It involves conveying an oral message from one language to another, thereby facilitating instant and clear communication between two or more parties. Do not confuse interpretation with translation, as the former is an oral intellectual exercise that requires different qualifications and training. Depending on your needs, working environment and type of meeting, this type of interpretation can be conducted in different modes, viz. simultaneous, consecutive and whispering.At TridIndia, we make sure that our team follows strictest professional secrecy and professional ethics, in order to deliver high quality results within the shortest possible time frame.
Affordable Conference Services for Your Business
Interpretation includes a direct translation that is performed in the best manner in order to ensure that the conversation flow appears smooth. There is no more time required by the interpreter to provide a word-for-word translation. Rather, they would just impart the exact meaning of the speaker to the keen listener so they receive the essence of the conversation. At Tridindia, we offer the best affordable conference solutions. When it comes to your multilingual conference, more than one skilled interpreter from Tridindia will be there with you to finish the conference at a right time. Our interpreters work in separate booths that enable them to right away convey the thought to those who are listening with the help of headphone-type devices.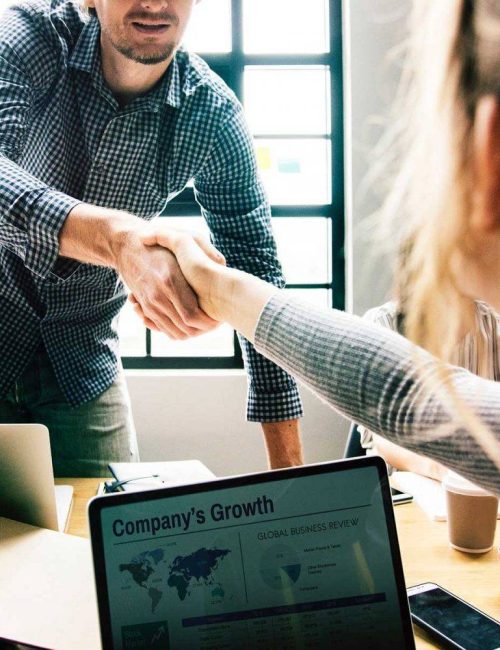 Need of Conference Interpretation Services For Your Business Today
When you conduct a conference or an important meeting, you very well know that  you have to give  your audience well-translated handouts and notes. Nevertheless, it is also crucial to make sure that the conference will be completely worth it in such cases conference interpreting services to enable you to give the presentation in their native languages ensure that your target audience should carry a good understanding of the material.
Reach Target Audience
Irrespective of the industry, your business can highly benefit from moving into the international market. By utilizing a powerful conference interpretation solution, you can conduct conferences for potential clients as well as business partners from across the world without taking any course to learn different languages.
Better ROI
More and more brands are investing in conference interpretation in order to make their clients understand the facts and figures in their native language. Since your clients evidently have a wonderful experience while you communicate with them in their local language. When they will like your brand, they will surely think of investing.
Boost Sales
If you are organizing a conference for non-native clients, then you will definitely need the help of an interpreter to interpret the entire conference in the client's native language. When your clients understand your message, they will more likely take interest in your services, which will indirectly boost your sales.
Identify Market Potential
Whenever you launch a new service or product, you possibly fear whether it has adequate market potential. For this, you need to do rigorous research and discuss it with your clients. For effective communication other than in the English language, you will need the assistance of the conference interpreter to make them understand your points clearly.
The world as well as workplace is always developing, becoming quite globalized by the day. Companies should think about the global sphere while planning a conference or an event and hire a professional conference interpreter who can convey your message effectively in the chosen language. Our interpreter will ensure that your clients everyone leave with good know-how of the important messages of your presentation.
We at Tridindia
Professional Conference Interpretation to Convey Message Effectively
At conferences and different big events of that style, organizers often require the assistance of interpreters to become capable of communicating to all the audience members. The Conference interpreters at Tridindia are a specific breed of interpreter in that they are capable of switching between consecutive as well as simultaneous styles of interpreting and have the top level of training. They know a larger vocabulary and stay calm in high-stress. If you are looking out for the best conference interpretation solutions, you can definitely consider us.
Types of Conference Interpretation Services
Businesses across the world use conference interpretation solutions for different purposes. What is conference interpretation used for? From developing new partnerships as well as supply chain connections to handling logistics, there are a plethora of practical reasons for utilizing conference interpretation. At Tridindia, we bring a plethora of services that will help you keep connecting with customers across the globe.
Hindi Conference Interpretation
Chinese Conference Interpretation
Kannada Conference Interpretation
Korean Conference Interpretation
Russian Conference Interpretation
Tamil Conference Interpretation
German Conference Interpretation
Telugu Conference Interpretation
English Conference Interpretation
Malayalam Conference Interpretation
Japanese Conference Interpretation
French Conference Interpretation
Italian Conference Interpretation
Danish Conference Interpretation
Bengali Conference Interpretation
Hungarian Conference Interpretation
Urdu Conference Interpretation
Arabic Conference Interpretation and more..
Conference interpretation should not be viewed as a high-priced and unneeded service for an event. It is an excellent investment which can bring more benefits. When you avail any type of conference interpretation, the participants will be capable of following the conference without any misunderstandings or ambiguity and they'll be able to focus on the information instead of having to utilize their energy to know a foreign language.
Benefits of Outsourcing Conference Interpretation Services to Us
With the fastest growing globalization, it would be wide to understand why is conference interpretation so crucial. One should understand that not every language is comprehended by everyone in foreign meetings. Conference interpretation is known for happening in real-time, being the mediator between two individuals for them to make the interaction smooth with each other. Businesses can outsource this service from us as we have the complete team to deliver the best possible interpretation.
Data Privacy
When you will outsource interpretation services to us, we will handle your information and ensure it shall be processed fairly and lawfully.
Culturally Relevant
While interpreting your speech, our conference interpreter will ensure that the interpreted content shall sound culturally relevant.
Quality Control Systems
We have a strong quality control team who will make sure that the interpreted content is accurate and appropriate vocabulary is used.
Faster TAT
Being listed in the top players, we do commit for the fastest turnaround, as we understand the importance of our as well as your precious time.
Years Of Experience
We have more than 15 years of experience in the interpretation domain. Thus, we commit for the highest quality services in the global interpretation market.
Native Interpreters
We have on board with us professionally qualified interpreters, who have years of experience in the field and also specialize in their respective industries.
When you will outsource to us, our conference interpreters are not just responsible for interpreting the content but also for assuring that the interpreted speech has the equal impact as the original, because they will keep in mind the cultural differences and pick the most relevant vocabulary to entice the target audience.
Get in touch
Don't hesitate to contact us for inquiries!
Being a dedicated and professional conference interpretation company, we are dedicated to bringing the best service with the help of our native-speaking interpreters. Our team comprises highly skilled experts in different subject matters. To speak to us about your project, contact us NOW!
Easy Project Consultation
Your Trusted
Conference
Interpretation
Agency Online
Anyone who is running an international company requires Tridindia's cost-effective interpretation solutions available to meet their needs. This makes sure that every member of the conference, who may not communicate in the native language, has the ability to participate in the proceedings. Many believe that this includes translation services, however, translation is having the text as well as translating it to another language on a paper. Interpretation implies directly interpreting the stated word from one dialect to another with the help of a live interpreter.
Our Services
Our immaculate services include different types of interpretation solutions that are completely customized as per your varying needs.
Simultaneous Conference Interpreting
As the name suggests, this type of interpretation involves conveying message simultaneously as the message is spoken.
Consecutive Conference Interpreting
This type of interpretation involves conveying the message in the target language(s), right after the speaker has finished talking.
Whispered Conference Interpreting
This is basically a category of simultaneous interpretation, wherein the interpreter whispers the original message to the business delegate in the target language.
Rent Interpretation Equipment!
For complete interpretation solutions, we offer all types of interpretation equipment (on rent) that are perfectly aligned with the latest technologies.
Book Interpretation Venue!
Apart from interpreting, we make other arrangements, such as booking the interpretation venue, setting up the equipment, accommodation arrangements etc.
In today's competitive world, it is very important to communicate effectively with your diverse international workforce, business delegates, social and union representatives, global clients and other professionals. Hence, interpretation for conferences comes as a rescue solution for businesses that desire to grow as well as convey their message to their non-native business counterparts.
Our Experts
Conference
Interpreters
Number of Interpreters
Our team understands the importance of a crystal clear communication in a business setting. A single wrongly interpreted message can cost you a lot and may even result in disrupting your business reputation. This is why we have on board professional interpreters, who have years of experience in the said domain and conduct all types of interpretation for conferences in multiple Indian and foreign languages. In a nutshell, you get easy solutions to outrun your competition, as through effective communication, you'll be able to impress your business delegates, thereby cracking the deal. But, we aren't limited till interpretation; we offer you more than that –
We offer all types of interpretation equipment on rent
Book the interpretation venue anywhere in India
Make all arrangements (food, guest welcome, interpretation equipment setting etc.) at the desired location
Provide a multilingual interpreter to escort you
Travel and accommodation arrangements
Pick and drop facility (to and from any airport in India)
Specialized Interpretation
Conference interpreting enables speakers to participate with full interest. Interacting with each other regardless of the language barriers immediately. It can be truly time saving; keeps the conversation smooths, and develops the interest of the listeners.
Tridindia is one of the pioneers in the interpretation domain that not just offers a1 quality interpretation for conferences, but also makes arrangements for the same, from A to Z. Right from picking you up from the airport to arranging a cab, booking the finest location for interpretation, escorting a multilingual interpreter cum local guide with you, making food arrangements at the desired location, setting up of interpretation equipment, traveling / accommodation facilities and others, we will arrange everything and anything for you that will make your visit to India full of ease and comfort. In simple words, we are the perfect hand that you need to hold, whenever you think of conference interpreting. We have the right resources intact that will present you with an awesome experience.
Case Studies
We are dedicated to
serve you all time
We do not claim anything, rather deliver high quality results.
We are the one stop shop for all kinds of interpretation in any language(s).
Why Choose Us
Choosing Tridindia for Conference Interpretation Solutions Can be the Best Decision
If you're seeking a good conference interpreter, choose Tridindia to get one for you. Tridindia is a professional conference interpretation agency that has been in this field for more than two decades. The company employs a big team of experienced interpreters who have the know-how of different industries. We are capable of offering certified conference interpretation solutions in over 100 languages spoken across the world. Regardless of what field your requirement falls in, we provide an interpreter suitable for the job.
Higher Quality & Accuracy Level
While interpreting the speech, our interpreter will ensure that the quality and accuracy should be maintained from end-to-end.
Comprehensive Language Solutions
We believe in offering comprehensive language solutions. Thus, we provide interpretation in various Indian as well as foreign languages.
Certified Interpretation Services
We have a team of certified interpreters who will ensure that the speech changed from one language to another is correct.
Native Expert
Interpreters
We have a team of native expert interpreters who hold expertise in interpreting in different languages for diverse fields.
Easy Project
Consultation
We conduct easy project consultation to listen to the concerns of the clients regarding their projects and give them the best possible solution.
Fastest Turnaround
Time
We always follow a systematic approach to complete the given task with the fastest turnaround time. Our interpreters are quick at their work.
Realfact
The Unbeatable Conference Interpretation Master Since 2002
We arrange everything that you can imagine for businesses requiring interpretation. Our conference Interpreting solutions are highly valued in continuing spoken communication between two or more people that speak various languages.
Steps
Take Some Easy Steps for Conference Interpretation Order
Being new to India, are you facing these issues?  Unfamiliarity with the Indian language(s), no idea about the routes or transportation, or lack of knowledge about the ideal places to conduct conference interpretation. Just invest in our services and get the exact interpretation of your speech.
Contact us first
If you have any queries related to our interpretation services, reach us now.
Consult with Project Manager
We have a proficient project manager who will address all your queries.
Place Your Order
If you want to partner with us, book our conference interpreting service now.
Get Delivery On Time
We assure you a timely delivery of your interpretation.
FAQ
Frequently Asked Questions on Conference Interpretation
TridIndia Providing Certified Conference Interpretation Services in:
Ahmedabad NCR Chennai Delhi Hyderabad Kolkata Lucknow Noida Pune Ghaziabad Gurugram Surat Visakhapatnam Dubai Abu Dhabi Ajman Oman Uttar Pradesh Maharashtra Karnataka Tamil Nadu Telangana West Bengal Gujarat Madhya Pradesh Haryana Kerala Bihar Rajasthan Assam Odisha Punjab Andhra Pradesh Jammu and Kashmir Uttara khand Himachal Pradesh Jharkhand Goa Puducherry Manipur Chhattisgarh Meghalaya Andaman and Nicobar Islands United States Philippines United Kingdom Germany Canada China Australia Ukraine Nigeria Malaysia France Bangladesh United Arab Emirates Turkey Pakistan Indonesia Saudi Arabia Kenya Egypt Taiwan Russia Singapore Peru Italy Netherlands Spain Thailand South Africa Palestine Ireland Japan Vietnam Mexico Hong Kong Sri Lanka Nepal Finland Maldives Brazil Czech ia Iran Poland Switzerland South Korea Belgium Myanmar (Burma) Lebanon Uzbekistan Greece Kuwait Ghana Morocco Qatar Sweden Armenia Ethiopia Israel Kazakhstan Romania Tanzania Latvia Denmark Argentina Oman Venezuela Bulgaria Belarus Algeria Moldova Portugal El Salvador Jordan New Zealand Afghanistan Austria Bahrain Costa Rica Hungary Albania Azerbaijan Iraq Slovenia Somalia Tunisia Yemen Colombia Estonia Georgia Norway Serbia Brunei Chile Cameroon Honduras Croatia Jamaica Lithuania Mauritius Sudan Kosovo Bolivia Slovakia Senegal Uganda Bahamas Congo – Kinshasa Côte d'Ivoire Cape Verde Curaçao Ecuador Iceland Luxembourg Montenegro Macedonia (FYROM) Mongolia Malawi Panama Rwanda Syria Turkmenistan Zambia Angola Bosnia & Herzegovina Barbados Burkina Faso Bermuda Bhutan Central African Republic Congo – Brazzaville Cyprus Gabon Guernsey Gambia Guatemala Guam Haiti North Korea Liberia Lesotho Libya Malta Mozambique Sierra Leone Tajikistan Trinidad & Tobago Uruguay Samoa Zimbabwe UAE
Testimonial
With years of experience, we know what your industry needs for growth.
Through our industry knowledge and experience, we execute translation that will definitely profit your business.
"The best thing that I liked about TridIndia is their professionalism & promptness in delivering bulk projects within shorter time frame. Kudos to the team..!!"
"The best thing that I liked about TridIndia is their professionalism & promptness in delivering bulk projects within shorter time frame. Kudos to the team..!!"
"When you are in the technical industry, you know how difficult it is to communicate with your multilingual customers. But, TridIndia made this simple for us."