Hire Language Interpreter
Looking for a way to ensure your business growth globally? It's time for you to invest in hiring a skilled and professional native human talent to fulfill all your communication needs. The presence of a professional interpreter shows commitment to accurate communication and ensures successful outcomes.
Why You Should Invest in Hiring Language Interpreter?
So, your business is expanding and you see yourself having to interact with people from diverse languages as well as cultures. What do you do? Do you just use a dictionary or even Google translate to assist you? The best decision you can make is to employ professional interpreter to do the job for you. Hiring a professional language interpreters is the most essential activity that every corporate individual or business must invest in. absence of experienced interpreters can cost you a lot, if you are planning to grow your business in the overseas market.
There are lots of benefits that hiring an interpreter brings with it. Firstly, communicating with foreign business parties, isn't easy, if you do not share a common language, however, interpreters help you bridge this gap. Secondly, reaching out to foreign delegates, researching the target market, everything fails, if an interpreter is not there to convey your thoughts. Thirdly, through polished communication skills, an interpreter can help you gain international fame and success and impress the target audience.
Affordable Hiring Interpreter Services for Your Business
Everyone needs their business to develop, and if you are someone who views your business as catering beyond just local clients, interpreters are a must. Tridindia professionals will help you hire a professional interpreter who will assist you reach people who live even halfway across the world from where you are. That is less headache for you in case you are trying to bring ways on how to get your products or business observed by a global audience. With interpreters, they can assist you with thinking of marketing materials that can captivate potential clients and customers. If you have been considering conducting a conference but have always hesitated to do so due to international audiences, you can organize one when having an interpreter with you.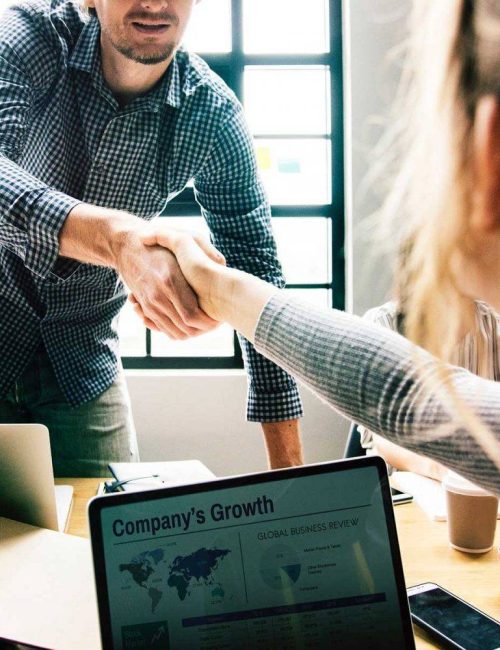 Need of Hiring Language Interpreter Services for Your Business Today
Interpreters are quite skilled people. They do not just have excellent know-how of their own native language but have made themselves professionals in the target language. They are experts who truly value their jobs as they understand that their abilities can hugely help people as well as businesses to meet their goals. This does not just end here. Several other benefits hiring a language interpreter brings with it
A Global Hit
To make your brand globally hit you need to communicate in the language audiences better understand. Hiring an interpreter to present your business will surely improve your brand image, help listeners know what you actually offer and do to satisfy their needs.
Access to Global Market
If you don't know more than one language you can't interact with a global audience. Thus, hiring an interpreter will enable your business to get easy access to the global market where you will get to interact with people with different cultures and language skills.
Boost Sales
Speaking more than one language can help you deal with new customers and boost sales. Hiring a language interpreter would help explain your products or services in a language your target audience wants to listen.
Boost ROI
The rise in sales will definitely boost ROI. This is made possible when your audiences connect with your brand. And this will happen when you do marketing in a language they understand. Hiring an interpreter will ensure your business's growth in the new market.
The way individuals speak and communicate varies as per culture. Furthermore, this additionally assists in creating culture-specific references into different languages through analogs or statements. Thus, for an accurate understanding, one has to have an excellent knowledge of the culture also. An interpreter has complete knowledge of the language as well as culture, so you can expect good outcomes for your business when you hire an interpreter.
We at Tridindia
Hire Professional Interpreter for Excellent Interpreting
The quality of an interpretation matters a lot. But, an interpreter who is proficiently trained delivers work in HD quality. By HD quality we mean subjects such as business deals as well as contracts need an accurate interpretation, without any fumble or mistake. Communicating technical terms or concepts needs good research as well as preparation. At Tridindia, we make sure that you would get the assistance of a professional interpreter who has exceptional skills to work expertly. Overall, hiring a professional interpreter may result in quality work which is less trouble and brings enormous benefits.
Types of Interpreters We Hire
When you are a business owner that often interacts with overseas' companies then you certainly require someone to provide you precise meaning or interpretation in a given time. No matter what type of interpreter you are looking for, we will help you hire the most suited candidate(s) for your specific interpretation assignment. When you employ a professional interpreter, you can hope for quality work with the much-need amount of professionalism in it.
Simultaneous Interpreters
On-site Interpreters
Consecutive interpreters
Telephonic Interpreters
Video remote interpreters
Freelance interpreters
Part time interpreters
Contractual interpreters
Escorting Interpreters
Industry-Specific Interpreters
Full time interpreters
And so on
No matter which type of interpreter you want to hire, there is always constant work done with quite less trouble under the direction of an interpreter. Hence, hiring a professional to perform interpretation is a righteous thing to do. Tridindia has an excellent team with some parameters to hire the most dedicated, enthusiastic and passionate interpreter on your behalf who has expertise in more than one type of interpretation.
Benefits of Outsourcing to Hire Language Interpreter to Us
Getting access to the right human talent is the most important concern for every business. Hence, we help global businesses find ace professionals, in the field of interpretation. Since, interpretation involves conveying of thoughts from one language to another, we make sure that the interpreter hired for the task is highly professional, versed in source and target language and holds specialization in interpreting for the desired industry.
Interpreters At Short Notice
Whether you want to take an interpreter to a business meeting or an event for interaction, we help you hire interpreters at a very short notice for any language or industry.
Operate Globally
Whether you are located in India or any part of the world, we can hire the expert interpreter for you. We have a global network of professional interpreters, who provide interpretation at multiple locations.
Traveling Interpreters
We can also provide you with interpreters to accompany you to the interpreting venue. Such interpreters facilitate communication during tourist and/or business interactions, therefore interpreting can be formal or informal in nature.
Multilingual Experts
If you are dealing with clients who speak different languages, you cannot just hire bilingual, but also multilingual experts as per your specific needs. Choose Tridindia and have an excellent experience along with an astute interpreter for your job.
Faster Hiring Process
When you will outsource hiring a freelance interpreter to us, we will provide you with assured quality hiring alternatives within the shortest possible time frames. Through this, you will get the interpreter you are looking for.
Robust Hiring Services
From the selection process for the right candidate to the testing phase as well as eventual hiring, our outsourcing hiring services will pay full attention to details to provide you with the best possible freelance interpreter who can work proficiently.
Hiring a skilled interpreter who keeps watching the terms up – in one or more languages – will barely make for a constructive interpretation experience! Routing your quality interpretation requests through us can assist here, as we will check the selected interpreters' specific areas of expertise, so can tell you faster whether or not we have the best suitable person for the job.
Get in touch
Don't hesitate to contact with us for inquiries!
At Tridindia, we are strategically positioned to bring you the best and talented interpreter through our hiring services, ensuring our clients are entirely equipped to accomplish their goals.
Easy Project Consultation
Your Trusted Agency
Online For Hiring
Language Interpreter
Nowadays, with the extensive use of the internet and convenience of transportation, the world actually has turned small. In some companies, the owner as well as their employees are restricted to interact with individuals from various parts of the world. Such people don't have to communicate in their language, and they shouldn't be expected of this either.
If your company needs its employees to be able to speak with people from across the world, professional interpreting is much needed. And for this, the company needs to look for a competent interpreter who can help you ensure that nothing ever gets missing in translation. With good interpreters, cultural differences are never going to be the reason to miss the deal.
Tridindia has always been the trusted company you can trust for your interpreter needs. Our hiring process is rigorous and we make sure will help you connect with the right interpreter from our global network who will understand your requirement and perform interpretation perfectly.
Our Hiring Process
Client Contact
The hiring process begins with the client contact, wherein, the client gets in touch with us for discussing and sharing work requirements with us. Depending on client's needs, we search for the right candidate instantly.
Hire
We share the resume and work samples of the most suited candidates with the client, so that the client takes the final call of hiring a specific interpreter on freelance, full time, contract or part time basis.
Work & Payment
Lastly, the interpreter executes the interpretation task, keeping in mind all the requirements mentioned by the client. Once the work is completed, the client delivers the payment through Paytm, Paypal and others.
Expert Native
Language
Interpreters
Potential of Interpreters
Traditionally, interpreters are depicted as "a bridge"—in other words, they are the important connecting tissue of foreign businesses. As a result of the services they offer, a freelance interpreter can kickstart a company's outreach efforts instantly.
When you invest in hiring an interpreter for a webinar or conference, your business turns out to be all the more widely accessible, expanding your audience as well as a potential consumer base. Hence, an interpreter is all you need. Beyond matters of grammar and vocabulary, they have a good business sense acquired from exposure to various cultures. Whether you are partnering with a different business as a client or boosting your brand image, an interpreter also gets their expertise to your side.
Role of an Interpreter
If you have been searching for an approach to communicate more viably with your global clients, then hiring a professional interpreter is good to go. Communication is quite essential especially while dealing with people who communicate in different languages. You need to ensure that you are on the same page, particularly when it is something as significant as signing a contract or an agreement. When you hire an interpreter, they will be capable of translating not only the written work but likewise your thoughts at the time of a call or a meeting.
The incredible thing about interpreters is that they endeavor to learn the language as well as the culture of the target language. You witness, while dealing with global clients, among the things you surely do not need to do is offend them by making a cultural blunder. With a professional interpreter, you will not just acquire translation services, but they can exhort you during times while you are unsure whether it is right to add wording or phrase in your work.
Case Studies
We are dedicated to
serve you all time
We will connect you with the talented interpreter so far to help
your business grow beyond the boundaries and get your brand global fame.
Why Choose Us
Partner with Tridindia and Get Quality Interpreter
An interpreter is a multilingual person with a great command over more than one language. Most interpreters are either bilingual or multi-lingual. Interpreters are important for people or traders with no common language. Right from freelance to full time, bilingual to multilingual, we cover your entire interpreter hiring needs, no matter which language, industry or other specializations, you are looking for.
100% Confidentiality
Our team assures to offer complete privacy for any information related to your project. Our professionals will be ready to sign a non-disclosure agreement.
250+ Language Pairs
You can hire professional experts versed in interpreting for multiple language pairs. We will make sure that you will get a talented interpreter versed in any language.
Rental Equipment
Apart from hiring solutions, we also arrange/ set up interpretation equipment for you. This will help you know the voice clarity and pronunciation of the interpreter.
Higher Quality and Accuracy
When it comes to hiring an interpreter for your project, we will make sure that the selected interpreter will deliver quality and accurate interpretation.
Easy Project Consultation
If you are looking for a freelance interpreter, meet us, tell us your requirements and our professional will provide you with the best interpreter who will satisfy your needs.
Native Interpreters
We hire only and only certified and native interpreters for your respective projects. The interpreters we will hire will be highly skilled and experienced.
Realfact
The Unbeatable Interpretation Master Since 2002
Be it the language industry, or any other sector, freelancers are much in demand than in-house or part-time experts. This is why we help you hire freelancing interpreters for any long-term or short-term project for any industry or language.
Steps
Hire an Interpreter For Your Target Language
To help you hire the best fitting candidate, we help you hire interpreters, as per your target and source language requirement on freelance, full time/ part time & contract basis.
Hire For Indian Language
Now, it is easy to hire professionals versed in different Indian languages and dialects.
Hire For Foreign Language
We have a huge network of foreign language experts, who interpret in any combination.
Hire For Regional Language
We can even help you hire interpreters for specific regional languages.
Hire for Multiple Languages
We can help you hire an interpreter who is versed in more than one language.
FAQ
Frequently Asked Questions on Hiring Language Interpreter
TridIndia Providing Certified Hiring Language Interpreter in:
Ahmedabad NCR Ghaziabad Gurugram Surat Visakhapatnam Dubai Abu Dhabi Ajman Oman Uttar Pradesh Maharashtra Karnataka Tamil Nadu Telangana West Bengal Gujarat Madhya Pradesh Haryana Kerala Bihar Rajasthan Assam Odisha Punjab Andhra Pradesh Jammu and Kashmir Uttara khand Himachal Pradesh Jharkhand Goa Puducherry Manipur Chhattisgarh Meghalaya Andaman and Nicobar Islands United States Philippines United Kingdom Germany Canada China Australia Ukraine Nigeria Malaysia France Bangladesh United Arab Emirates Turkey Pakistan Indonesia Saudi Arabia Kenya Egypt Taiwan Russia Singapore Peru Italy Netherlands Spain Thailand South Africa Palestine Ireland Japan Vietnam Mexico Hong Kong Sri Lanka Nepal Finland Maldives Brazil Czech ia Iran Poland Switzerland South Korea Belgium Myanmar (Burma) Lebanon Uzbekistan Greece Kuwait Ghana Morocco Qatar Sweden Armenia Ethiopia Israel Kazakhstan Romania Tanzania Latvia Denmark Argentina Oman Venezuela Bulgaria Belarus Algeria Moldova Portugal El Salvador Jordan New Zealand Afghanistan Austria Bahrain Costa Rica Hungary Albania Azerbaijan Iraq Slovenia Somalia Tunisia Yemen Colombia Estonia Georgia Norway Serbia Brunei Chile Cameroon Honduras Croatia Jamaica Lithuania Mauritius Sudan Kosovo Bolivia Slovakia Senegal Uganda Bahamas Congo – Kinshasa Côte d'Ivoire Cape Verde Curaçao Ecuador Iceland Luxembourg Montenegro Macedonia (FYROM) Mongolia Malawi Panama Rwanda Syria Turkmenistan Zambia Angola Bosnia & Herzegovina Barbados Burkina Faso Bermuda Bhutan Central African Republic Congo – Brazzaville Cyprus Gabon Guernsey Gambia Guatemala Guam Haiti North Korea Liberia Lesotho Libya Malta Mozambique Sierra Leone Tajikistan Trinidad & Tobago Uruguay Samoa Zimbabwe UAE
Testimonial
With years of experience, we know what your industry needs for growth.
Through our industry knowledge and experience, we execute translation that will definitely profit your business.
"The best thing that I liked about TridIndia is their professionalism & promptness in delivering bulk projects within shorter time frame. Kudos to the team..!!"
"The best thing that I liked about TridIndia is their professionalism & promptness in delivering bulk projects within shorter time frame. Kudos to the team..!!"
"When you are in the technical industry, you know how difficult it is to communicate with your multilingual customers. But, TridIndia made this simple for us."