Education Interpretation Services
Deliver lessons or lectures in the native language of the students with the help of education interpretation. This is the meaningful approach to provide a better experience to the students and engage them to learn from you.
Why You Should Invest in Education Interpretation Today?
Education is the field where all elements of communication are important to convey the intended messages, and correct language is one of these. What you say, may go over the head of listeners if they're not familiar with your lingo. That's a reason many educational institutes are looking forward to the highest quality interpreting solutions. If you're also in a search of the most supportive partner for interpretation, then your search ends here.
Fastest professional education interpretation services by 4000+ certified education interpreters who offer accurate interpretation services in education in 250+ languages for government, public and private sectors. Tridindia has linguists that specialize in working with educational institutes and students. They highly take care of the material and at the same time, respect the significance of accurate communications, When you work with our company, you work with the experts that respect the confidentiality of every communication – whether spoken or written. We ensure that the interpreters you work with know the specific local or global needs so that your communications are accurate. Meanwhile, we also act as advisors when it comes to cultural questions. We ensure you are talking to the person in a culturally-sensitive manner.
Affordable Education Interpretation Services for Your Business
In laymen's terms, the process of converting spoken words or phrases from one language to another language, specifically for educational or academic purposes, is commonly referred to as education interpretation. This is extremely important for students or teachers who're visiting abroad for their career growth. Academic institutes such as schools, colleges, and universities may also avail interpreting benefits during educational seminars, presentations, conferences, and other events where participants are coming across the world.
Tridindia will work with you within the stated timeframe as well as budge to bring supreme quality interpretation solutions for your communications. One way we do this is by assigning your requirement to the native interpreter who has extensive knowledge of your industry and holds great proficiency in the desired language. Whether it's a seminar, presentation or else, they save both your time and money. Taking this step would help your teachers to convey lessons or speech on any important topic precisely, build relationships with your students and assist in easing difficult conversations.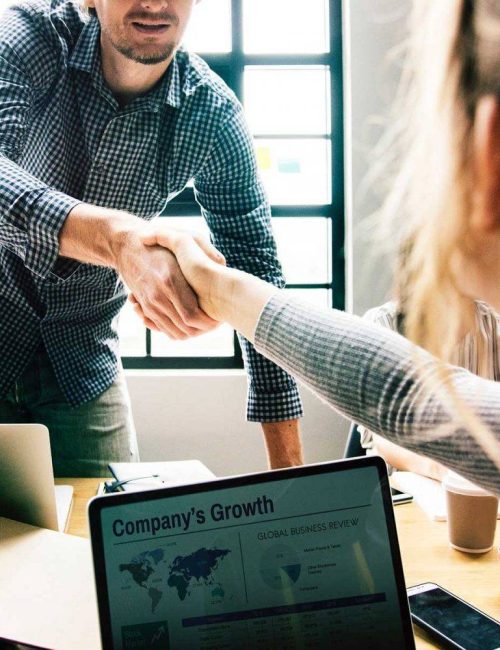 Need of Education Interpretation Services For Your Business Today
In the educational field, it is critical that what you converse will reach the targeted audience in a way, that they can understand. That's a reason, it is highly recommended educational institutes hire interpreting services when they're interacting with students or institutes from other regions speaking totally different languages.
Facilitate Communication
No matter how many arrangements you have made to achieve the objective of a seminar of any subject or academic topic, it has the possibility of failure, when participants would not understand your lingo. So, it is important to have a skilled interpreter with you.
Promote Business
Interpretation can also help educational institutes to promote their training in a new region. If you want to create awareness about your new publication, interpreters make this possible by allowing you to give an overview of it in the lingo of potential readers.
Convey Future Business Plans
Interpreting services enable you to convey information about introducing a new concept, or learning material. During the meetings with foreign clientele, the interpretation expert ensures all participants understand the plans or strategies discussed.
Penetrating the International Market
If you're going to target the global educational market, it is critical to get familiar with the target language. Suppose, if you have to give training about the use of the newly launched educational app in the new market, interpreting can be your ultimate choice.
Concluding the points discussed above, interpreting becomes the need of an hour in the educational sector. Whether you're facing language barriers in academic conferences, training, seminars, meetings, lectures, etc, interpretation is one thing you must definitely consider
Types of Languages We Offer for Education Interpretation
Education, same as that of communication, is an essential part of our life. Regardless of what language we speak, we have to be able to express our needs, thoughts, demands or gratitude. When it comes to education, the language should not be a barrier. Today, even educational institutes are expanding their reach to global students to educate them on various subjects. At Tridindia, we have the ability to do education interpretation in the most commonly used languages, such as.
Punjabi Education Interpretation
Hindi Education Interpretation
Urdu Education Interpretation
Bengali Education Interpretation
Tamil Education Interpretation
Telugu Education Interpretation
Malayalam Education Interpretation
Gujarati Education Interpretation
Russian Education Interpretation
Spanish Education Interpretation
French Education Interpretation
German Education Interpretation
Japanese Education Interpretation
Arabic Education Interpretation
Chinese Education Interpretation
Dutch Education Interpretation
And many more..
There are several organizations dealing with this problem and giving support to booth schools as well as students. Their objective is to promote professional excellence in the education sector and strive to be as instrumental as possible to all the interested parties. At Tridindia, we have hired expert interpreters who understand the client's objective and requirements and ensure quality interpretation of the conference, training session etc should be served to the client.
Why Choose Us
Choosing Tridindia to Get Impactful Education Interpretation
In emergency situations, when you need a quality interpretation immediately for any language, you may count on us. We will be available to serve your requirements even at the short notice. In order to make sure that our clients receive excellent language solutions, we train our experts for enhanced proficiency in a specific lingo.
Higher Quality & Accuracy Level
To ensure that listeners understand the subject in a better way, our interpreter ensures the hop quality and good accuracy while interpreting.
Comprehensive Language Solutions
To do interpretation in the different languages, we provide comprehensive language solutions to deliver lessons in the target lingo.
Certified Interpretation
Services
With our certified interpretation services, we ensure that the interpretation of meetings or seminars is done professionally by the certified interpreter.
Native Expert Interpreters
Whether your requirement is small or large, we will assign you a professional native interpreters who have a better understanding of the education industry.
Easy Project Consultation
We conduct easy project consultations with the clients to help them understand how interpretation will be done with the help of an assigned interpreter.
Fastest Turnaround Time
To ensure timely delivery, your project will be assigned to a professional interpreter who will do the interpretation for you with faster TAT.
Benefits of Outsourcing Education Interpretation Services to Us
If you think that you can speak a few words of the targeted lingo, and that would help you to effectively communicate with others, then we're sorry to say that you're wrong. This is because conveying incomplete messages may lead to misunderstandings. So, it is good to outsource the interpreting needs –
Native Interpreters
We have native interpreters in our team, who specialize in the local language, culture, dialects, and nuances of the targeted region.
High Quality Output
Availing our interpreting solutions will ensure the satisfactory output, because we adopt top quality standards to eliminate all errors, and guarantee accuracy.
Industry Specialized Interpretation
All our interpreters are qualified and have good experience in the industry of education. We have only industry-specialized experts to serve the client's need.
Confidentiality
We give the assurance of complete confidentiality of the files you will share with us. We follow a strict confidentiality agreement too.
We want every client to feel confident while interacting with people from any part of the world. That's why we remain always ready to assist our clients with best-in-class interpreting solutions. We can also provide interpreters for educational trips. So, stay tuned with us to get your interpreting project started.
Get in touch
Don't hesitate to contact us for inquiries!
We are highly recognized for delivering quality education interpretation in diverse language pairs. If you are not comfortable in speaking another language, then contact us.
Easy Project Consultation
Steps
Take Simple Steps for Education Interpretation Order
Education interpretation has now become the need of an hour for the schools and institutes to connect with the global universities to bring endless opportunities in the education industry.
Contact us first
To learn about our education interpretations services, feel free to contact us.
Consult with Project Manager
If you have any confusion, simply consult with our project manager to get the right information.
Place Your Order
Tell us languages in which you want to education interpretation gets done and place an order.
Get Delivery On Time
Our interpreter will strive to complete the interpretation job on time.
Case Studies
We are dedicated to
serve you all time
Let's make your meeting or conference related to the education sector more meaningful through our exceptional education interpretation solutions and professional interpreters.
Testimonial
With years of experience, we know what your industry needs for growth.
We guarantee the most effective services and correct solutions to your each and every query. Since 2002, we have been serving clients to translate their Ecommerce material in different languages.
"The best thing that I liked about TridIndia is their professionalism & promptness in delivering bulk projects within shorter time frame. Kudos to the team..!!"
"The best thing that I liked about TridIndia is their professionalism & promptness in delivering bulk projects within shorter time frame. Kudos to the team..!!"
"When you are in the technical industry, you know how difficult it is to communicate with your multilingual customers. But, TridIndia made this simple for us."
Funfact
The Unbeatable Education Interpretation Master Since 2002
Education interpretation is a really meaningful approach in order to engage students globally for their bright future and a good understanding of any subject or anything. Our expert interpreters are ace in this area and can easily deliver quality interpretation.
TridIndia Providing Certified Education Interpretation Services in:
Ahmedabad NCR Bangalore Chandigarh Chennai Delhi Gurgaon Hyderabad Kolkata Lucknow Mumbai Noida Pune Ghaziabad Gurugram Surat Visakhapatnam Dubai Abu Dhabi Ajman Oman Uttar Pradesh Maharashtra Karnataka Tamil Nadu Telangana West Bengal Gujarat Madhya Pradesh Haryana Kerala Bihar Rajasthan Assam Odisha Punjab Andhra Pradesh Jammu and Kashmir Uttara khand Himachal Pradesh Jharkhand Goa Puducherry Manipur Chhattisgarh Meghalaya Andaman and Nicobar Islands United States Philippines United Kingdom Germany Canada China Australia Ukraine Nigeria Malaysia France Bangladesh United Arab Emirates Turkey Pakistan Indonesia Saudi Arabia Kenya Egypt Taiwan Russia Singapore Peru Italy Netherlands Spain Thailand South Africa Palestine Ireland Japan Vietnam Mexico Hong Kong Sri Lanka Nepal Finland Maldives Brazil Czech ia Iran Poland Switzerland South Korea Belgium Myanmar (Burma) Lebanon Uzbekistan Greece Kuwait Ghana Morocco Qatar Sweden Armenia Ethiopia Israel Kazakhstan Romania Tanzania Latvia Denmark Argentina Oman Venezuela Bulgaria Belarus Algeria Moldova Portugal El Salvador Jordan New Zealand Afghanistan Austria Bahrain Costa Rica Hungary Albania Azerbaijan Iraq Slovenia Somalia Tunisia Yemen Colombia Estonia Georgia Norway Serbia Brunei Chile Cameroon Honduras Croatia Jamaica Lithuania Mauritius Sudan Kosovo Bolivia Slovakia Senegal Uganda Bahamas Congo – Kinshasa Côte d'Ivoire Cape Verde Curaçao Ecuador Iceland Luxembourg Montenegro Macedonia (FYROM) Mongolia Malawi Panama Rwanda Syria Turkmenistan Zambia Angola Bosnia & Herzegovina Barbados Burkina Faso Bermuda Bhutan Central African Republic Congo – Brazzaville Cyprus Gabon Guernsey Gambia Guatemala Guam Haiti North Korea Liberia Lesotho Libya Malta Mozambique Sierra Leone Tajikistan Trinidad & Tobago Uruguay Samoa Zimbabwe UAE