Medical Interpretation Services
Do you want to help patients with limited English ability? Medical interpretation services ensure that your patient comprehends your question to apply the best treatment possible and ensure equal access to healthcare.
Why You Should Invest in Medical Interpretation Today?
In a healthcare setting, a doctor must be capable of effectively communicating with his or her patients. When a patient has low English-speaking abilities, it makes it quite difficult for a doctor to offer the best possible care. This is when you need the help of a medical interpreter who can help open the lines of communication and make sure that the patients get the best care they are supposed to get.
Fastest professional Medical Interpretation Services by 4000+ certified Medical interpreters who offer accurate interpretation Services in Medical in 250+ languages for government, public & private sectors. Cross-culture communication has become an indispensable part of businesses and day to day life of today. Especially, in the medical field, communication has to be clear and accurate. This is why common individuals and businesses hire medical interpreters or service providers, who could provide high-quality interpretation in multiple Indian and foreign languages. So, if you are looking for a certified and successful interpretation service provider, you are at the right place. Our team will help you make your doctor-patient conversations (and others) simpler and most accurate.
Real-time

Interpreting

With On-Demand Equipment
We value your interpretation needs in diverse medical settings. Hence, we offer on-demand interpreting rental equipment services with real-time interpretation in 300+ language pairs.
1- What is Interpretation In Real-Time?
As the name suggests, real-time is something that happens instantly at the moment. Therefore, if you are looking forward to an interpretation session, where your message gets converted into the target language in real-time (as and when the speaker speaks), you are at the right place. Our certified medical interpreters are well-versed in real-time interpreting for a variety of medical subject matters in a variety of languages.
Please be noted that real-time interpreting and simultaneous interpreting are the same; they are two different word with the exact same meaning. So, if you ever hear these terms used interchangeably, do not get confused. Know more about actual real time interpretation.
2- What is On-Demand Interpretation Rental Equipment?
When we say, we are a one-stop-shop for all your interpretation needs, we actually mean it. We provide all types of medical interpretation equipment on rent with an on-site technician, who arranges the entire setup for interpretation and double-checks the maneuverability of the equipment. Helping you with all these things not only saves your time but costs too.
Some of the most popular interpretation equipment include language channel selector microphones, portable transmitters, fully enclosed or tabletop booths, podium stands, transmitters, electronic nameplates, etc. According to the needs of the clients, the interpretation provider can arrange the right equipment required.
Medical Interpreting For Pharmaceutical/Healthcare Organizations
For a long time now, we have been helping thousands of medical and healthcare organizations with fruitful interpretation techniques. Hence, our healthcare interpreting professionals act as a catalyst to improve your language access programs in any language pair you desire. Listed below are some of the major healthcare organizations whom we work for as a dedicated medical interpreting partner.
Clinics
Emergency Medicine
Nursing Homes
Hospitals
Medicare Health Plans
Home Health Care
Health Insurance
Urgent Care
Pharmacies
Community Health Centers
Rehabilitation Centers
Private Practices
Meaningful language results in greater operational efficiency. When you communicate in the patient's preferred language, you can effectively reduce the time needed for every encounter. You also reduce the number of diagnostic tests that might otherwise be ordered. Medical interpretation by our team of native interpreters will help you remove all the communication barriers and allow you to focus more on providing outstanding care.
Affordable Medical Interpretation Services for Your Business
The term medical interpreting refers to facilitating communication and free flow of thoughts between doctor and patient, who do not share a common language. It can also be used for business-to-business or business-to-customer conversation, in case the discussion requires medical subject matter knowledge. It is conducted only through medically trained interpreters, who have years of experience in providing correct simultaneous and error free consecutive interpretation.
When it comes to interpreting for the medical sector, we try to cover all the situations in which you may require the assistance of a professional medical interpreter. Some of the major areas where we continuously support your interpreting needs are –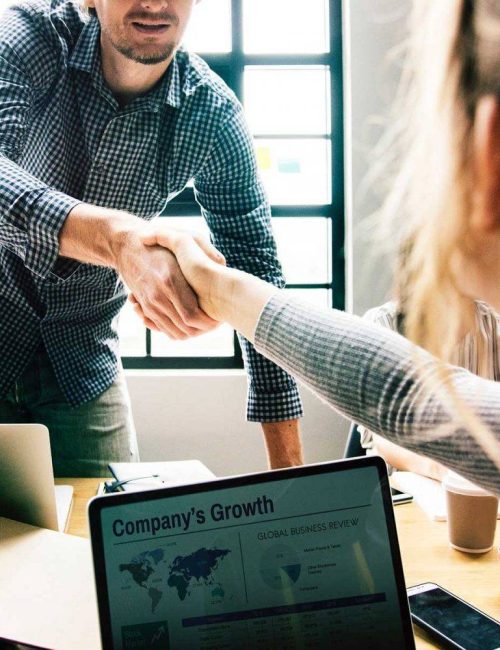 Need of Medical Interpretation Services For You Business Today
If anything goes wrong in medical communication, it can be a huge concern of life and death. That's why people it's recommended to hire only certified interpreters for medical-related conversations. Majorly, there is a genuine need of interpretation for the following reasons –
Facilitate Communication
Crystal clear communication is obviously very important, no matter which industry it is. Specifically, in the medical sector, it is important to make sure that the speaker and the listener clearly understand what is being communicated.
Promote Business
This type of interpretation is also fruitful for business publicity beyond national boundaries. For example, medical device vendors often tie-up with international hospitals, so that their devices are used in specific hospitals.
Convey Future Business Plans
Be it for discussing future plans, motivating employees, circulating messages, or any other concern, medical interpreting is required when there is the use of medical terminologies among people belonging to different cultural backgrounds.
Penetrating the International Market
Capturing the international market is not an easy task. However, with the right approach and effective communication, it can certainly be achieved. Hence, for every success-oriented business, interpretation is the only thing that will help you sail through.
To cut it short, medical interpreting provides you with a smooth communication channel that transforms your messages or thoughts into the target language. If you do not want to risk your business growth, opt for professional interpretation from a certified interpreter for business communication.
Types of Medical Interpretation We Offer
Our interpreting solutions are completely tailor-made according to your needs and requirements. So, whenever you get stuck amidst language barriers in medical settings, do not panic. We have got you covered with real-time and other types of
actual native interpretation
solutions according to your urgent language access needs. Some of the major types of interpreting solutions that we offer include
Simultaneous medical interpretation
Consecutive medical interpretation
Whispered medical interpretation
Over the medical Phone Interpretation
Video Remote medical Interpretation
Sight medical Interpretation
Relay medical Interpretation
In-person medical medical interpretation
Depending on what type of interpretation setting you need, we provide you with any or all of the above types of interpretation without any glitches. Through interpretation for medical and healthcare facilities, we aim to fulfill your end objective of increasing patient satisfaction.
Benefits of Outsourcing Medical Interpretation Services to Us
Interpretation is no kid's play; it requires an extreme level of expertise, talent, and skills, to be able to deliver the accurate output within a blink of an eye. Therefore, outsourcing the services to us is the only thing that you need to do, and leave the rest to us. We'll offer you multiple benefits of interpretation company; some of them are mentioned as under –
Native Interpreters:
We work with experienced native professionals, who perfectly understand the nuances of the language as well as the cultural factors.
High Quality Output:
Despite the fact that medical interpretation is very complex, we make sure that our team delivers a high-quality output.
Industry Specialized Interpretation:
Our interpreters are not just native to the language but also specialized in interpretation for multiple industries, including the Medical sector.
Cultural Accuracy:
Our professional medical interpretation solution will connect you with resources who have a complete understanding of the healthcare industry.
Hence, you can rest assured that your interpretation project is in safe hands and that the communication won't be lost or misinterpreted, in any case. If by chance, you are new to interpretation, by choosing a reputed medical interpretation company for my hospital, you will be aware of each and every detail or task that we'll perform for you.
Why Choose Us
Choosing Tridindia to Get Impactful Medical Interpretation
If you are traveling to a foreign country for treatment or want to seal a business deal with international hospitals, clinics, etc., do get in touch with us. Our team will back you up with a full language and worthwhile business interpretation support.
Higher Quality & Accuracy Level
In order to ensure supreme quality as well as accuracy in the interpretation process, we follow important measures to meet the clients' needs.
Comprehensive Language Solutions
Our interpreters professionally interpret from the source language to the target language. Our language solutions are optimal and supportive.
Certified Interpretation
Services
Our certified interpreters have extensive knowledge of various cultures and languages. They take care of the words utilized and ensure relevancy.
Native Expert Interpreters
Our network of professional interpreters is quite knowledgeable and has extensive experience in delivering quality interpretation.
Easy Project Consultation
Fastest Turnaround Time
With the help of our talented medical interpreters, we strive to deliver the best quality interpretation with the fastest TAT.
Get in touch
Don't hesitate to contact us for inquiries!
Tridindia has faithfully delivered the best interpretation to caregivers as well as patients at their critical moments of necessity. Count on us to get reliable, secure, fast, and scalable interpretation solutions.
Easy Project Consultation
Steps
Take Simple Steps for Medical Interpretation Order
Our medical interpreters go through rigorous training, and all of our certified interpreters are knowledgeable in both medical terminology as well as key health care information. Follow some easy steps to get our services:
Contact us first
Give us a quick call to share your medical interpretation needs.
Consult with Project Manager
For in-depth knowledge about our medical interpretation, consult with our project manager.
Place Your Order
Our interpreter will interpret within the fastest TAT.
Get Delivery On Time
Our interpreters will produce a quality interpretation and deliver the same to you soon.
Case Studies
We are dedicated to
serve you all time
We bring you quality medical interpretation solutions that are focused on helping healthcare providers to develop a direct and strong relationship with their global patients.
Testimonial
With years of experience, we know what your industry needs for growth.
We guarantee the most effective services and correct solutions to your each and every query. Since 2002, we have been serving clients to translate their Ecommerce material in different languages.
"The best thing that I liked about TridIndia is their professionalism & promptness in delivering bulk projects within shorter time frame. Kudos to the team..!!"
"The best thing that I liked about TridIndia is their professionalism & promptness in delivering bulk projects within shorter time frame. Kudos to the team..!!"
"When you are in the technical industry, you know how difficult it is to communicate with your multilingual customers. But, TridIndia made this simple for us."
Realfact
The Unbeatable Medical Interpretation Master Since 2002
We are committed to providing top-quality healthcare; medical interpreters here give the complete and error-free medical interpretation. All interpreters support the hospital in the time of delivery of culturally proficient care as well as make access to hospital solutions easy for non-English patients.
TridIndia Providing Certified Medical Interpretation Services in:
Ahmedabad NCR Bangalore Chandigarh Chennai Delhi Gurgaon Hyderabad Kolkata Lucknow Mumbai Noida Pune Ghaziabad Gurugram Surat Visakhapatnam Dubai Abu Dhabi Ajman Oman Uttar Pradesh Maharashtra Karnataka Tamil Nadu Telangana West Bengal Gujarat Madhya Pradesh Haryana Kerala Bihar Rajasthan Assam Odisha Punjab Andhra Pradesh Jammu and Kashmir Uttara khand Himachal Pradesh Jharkhand Goa Puducherry Manipur Chhattisgarh Meghalaya Andaman and Nicobar Islands United States Philippines United Kingdom Germany Canada China Australia Ukraine Nigeria Malaysia France Bangladesh United Arab Emirates Turkey Pakistan Indonesia Saudi Arabia Kenya Egypt Taiwan Russia Singapore Peru Italy Netherlands Spain Thailand South Africa Palestine Ireland Japan Vietnam Mexico Hong Kong Sri Lanka Nepal Finland Maldives Brazil Czech ia Iran Poland Switzerland South Korea Belgium Myanmar (Burma) Lebanon Uzbekistan Greece Kuwait Ghana Morocco Qatar Sweden Armenia Ethiopia Israel Kazakhstan Romania Tanzania Latvia Denmark Argentina Oman Venezuela Bulgaria Belarus Algeria Moldova Portugal El Salvador Jordan New Zealand Afghanistan Austria Bahrain Costa Rica Hungary Albania Azerbaijan Iraq Slovenia Somalia Tunisia Yemen Colombia Estonia Georgia Norway Serbia Brunei Chile Cameroon Honduras Croatia Jamaica Lithuania Mauritius Sudan Kosovo Bolivia Slovakia Senegal Uganda Bahamas Congo – Kinshasa Côte d'Ivoire Cape Verde Curaçao Ecuador Iceland Luxembourg Montenegro Macedonia (FYROM) Mongolia Malawi Panama Rwanda Syria Turkmenistan Zambia Angola Bosnia & Herzegovina Barbados Burkina Faso Bermuda Bhutan Central African Republic Congo – Brazzaville Cyprus Gabon Guernsey Gambia Guatemala Guam Haiti North Korea Liberia Lesotho Libya Malta Mozambique Sierra Leone Tajikistan Trinidad & Tobago Uruguay Samoa Zimbabwe UAE