Simultaneous Interpretation Services
Are you looking for someone who can convert your language into the listener's native language? In this case, you need to hire a professional interpreter who can efficiently interpret the speaker's words into the foreign language without disturbing the actual flow of delivery.
Why You Should Invest in Simultaneous Interpretation Today?
In global business environment, there is often a huge risk of your message getting lost, in terms of its meaning and context. While communicating with your foreign business delegates, customers or even stakeholders, there exists high probability of miscommunication. This implies that in absence of quality simultaneous interpretation, you may fail to communicate the essence of your message to the other non-native party. As a result, your purpose remains unsatisfied. Hence, outsourcing interpretation is the key to your global business success, if you want to 'communicate' beyond national boundaries.
Simultaneous interpretation happens in real-time, where the interpreter offers continuing translation of a message. At the time of simultaneous interpreting, the interpreter provides a translation when the speaker is still talking. The expert simultaneous interpretation happens at the time of conferences, meetings, and events during which various speakers as well as audiences may not share a similar language.
Affordable Simultaneous Interpretation Services for Your Business
Generally used for conferences, large presentations, symposia and varied executive training programs, simultaneous interpreting involves facilitating communication among two or more parties, belonging to diverse language backgrounds. It is a complex process. One of the most important attributes of this type of interpretation is interpreting the message within real time. Hence, business owners are recommended to outsource the services from only and only experienced professionals. At Tridindia, you will get best affordable simultaneous interpretation, in which the interpreters sit in a sound-proof booth, listen to the speaker's comments and interpret the same to the audience members in respective target languages.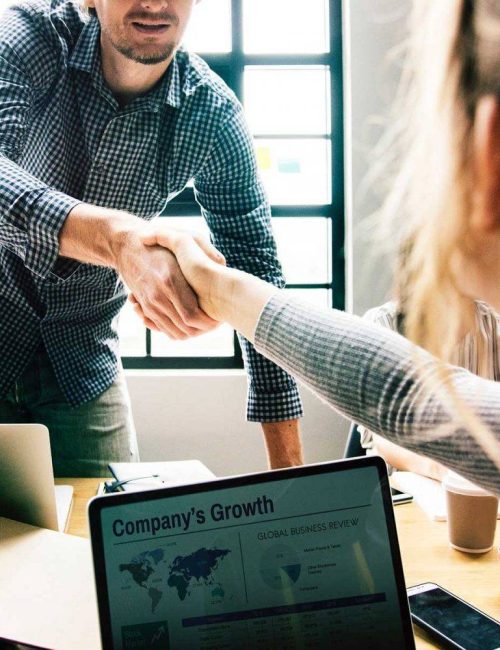 Need of Simultaneous Interpretation Services For Your Business Today
As the need for growing business on a global scale is increasing day by day, the need for effective communication is also accelerating. This is why businesses look for experienced simultaneous interpreters who convey your message in the target language(s). Be it a global conference, exhibition, or business event, interpretation holds paramount importance to those, who desire to grow exponentially. Here are the major reasons why you need such services –
Reach Target Audience
Communication is the ultimate need of businesses, no matter it operates on domestic or international level. However, for those, who plan to expand their business on a global scale, it is extremely important to communicate effectively in the target language. This is where interpretation comes to your rescue. It conveys your message simultaneously to the target audience in as many languages as you want.
Identify Market Potential
You may somehow enter the international market, but, penetrating in the same is not that easy. However, with accurate interpretation, you can communicate with your audience, business counterparts, business delegates, stakeholders etc., as a result of which, you'll be able to get a firm hold in the target market.
Boost Sales
In today's global business world, companies often have diverse workforce, with global offices at multiple locations. Hence, to convey your future business plans or marketing strategies, you need to resort to interpretation, as it is a reliable way to ensure that every employ feels connected with the organizational goals. Not just business plans, you can also use interpretation as a tool to motivate your employees (belonging to different language backgrounds). This way interpretation will also show its positive impact on your sales revenue.
Better ROI
This type of interpretation is highly successful in promoting business on a global scale. Most of the businesses conduct seminars, international summits, exhibitions and other events just to increase awareness about their brand. Being conducted on an international level, interpretation is outsourced, which makes sure that everyone present at the event clearly understands what is being communicated. This will make others to invest in your brand and avail your services which lead to boost in ROI
In large business settings, teams of more than two interpreters are used, so as to provide quality interpretation in multiple languages, at once. If you outsource an experienced vendor, you'll notice that all the interpreters possess polished interpretation skills, along with specialized expertise in different industries.
We at Tridindia
Professional Simultaneous Interpretation for Clear Communication
Many types of multinational conferences and meetings often need simultaneous interpretation. It is among the most widely used forms of interpretation, even though, it is quite tough. In simultaneous interpretation, the interpreter has to interpret what was spoken within the time allowed by the speaker's pace without transforming the natural flow of the speech. This is not the job of an unskilled person, but you need a professional interpreter who has good timing and understanding of the target language. With the help of Tridindia, you can get great assistance from the interpreter where he will correctly interpret what is being said while using the nuances essential in the target language. He will surely have superb proficiency in the source as well as the target languages.
Types of Simultaneous Interpretation Services
The interpreter should have best-in-class language skills as well as more than average fluency in two languages. At Tridindia, our team of interpreters holds huge expertise and vast experience in interpreting conferences, meetings, seminars etc smoothly. The entire team ensures that the interpretation job gets done so that listeners enjoy listening in their native language. Following are some of the professional services that we offer.
Hindi Simultaneous Interpretation
Chinese Simultaneous Interpretation
Kannada Simultaneous Interpretation
Korean Simultaneous Interpretation
Russian Simultaneous Interpretation
Tamil Simultaneous Interpretation
German Simultaneous Interpretation
Telugu Simultaneous Interpretation
English Simultaneous Interpretation
Malayalam Simultaneous Interpretation
Japanese Simultaneous Interpretation
French Simultaneous Interpretation
Italian Simultaneous Interpretation
Danish Simultaneous Interpretation
Bengali Simultaneous Interpretation
Hungarian Simultaneous Interpretation
Urdu Simultaneous Interpretation
Arabic Simultaneous Interpretation and more..
Language services like interpretation are concerned about making sure good understanding as well as effective communication by eliminating language barriers. With simultaneous interpretation, it is quite simple for a participant to follow what the speaker is conveying instantly. At Tridindia, we will ensure that the accuracy will be assured with simultaneous interpretation as the simultaneous interpreter immediately conveys what the speaker is saying.
Benefits of Outsourcing Simultaneous Interpretation Services to Us
The demand for interpretation services is exploring new heights these days. To meet this demand, many players have entered the market. Some of them are worth applauding, while some of them are a complete no-no. As far as we are concerned, we have 15+ years of experience in the said domain and can commit you high quality results to you within the least possible time frame. Here are some of the benefits outsourcing our services –
Data Privacy
Data privacy has always been the main concern of most clients. Thus, we ensure that the information given by the client is protected from all ends. We utilize a safe file-sharing medium.
Culturally Relevant
This is among the key benefits that you may acquire by joining hands with us. Our interpreter solely focuses on interpreting the speech accurately in a language that sounds culturally relevant.
Quality Control Systems
Since years, we are known to provide error free and accurate interpretation on all types of assignments, at any specific location and at very nominal rates.
Faster TAT
We ensure that the interpretation will be done as fast as possible. Our team conducts discussions about every single detail with you and makes sure that the job gets done immediately.
Years Of Experience
We even make sure that the interpreters assigned to your project hold specialization in the specific industry for which the interpretation needs to be conducted.
Native Interpreters
Your interpretation project is assigned to experienced native interpreters, as they have a better understanding of the target culture and language.
No matter, what language it is or how tight the deadlines are, we deliver exactly what you demand for. We are in this business since a long time. Hence, we clearly understand the quality standards and process required to assure authentic services for interpretation.
Get in touch
Don't hesitate to contact us for inquiries!
International business world has no room for miscommunication. Hence, a single mistake from your end can chuck you out of the competition. This is why you need to stay in tandem with quality interpretation support, So, simply get in touch with our experts and leverage business benefits!!
Easy Project Consultation
Your Trusted
Simultaneous
Interpretation
Agency Online
Whenever you want professional simultaneous interpreting, always consider Tridindia. Our interpreters hone their interpreting and language skills more often. The various international events in different parts of the world develop huge demand for the proficiency of simultaneous interpreters. Our interpreters use their unique skills and strive to deliver your message clearly to a multilingual audience. Businesses and individuals will highly benefit from simultaneous interpretation for effective communication by making sure that the language barrier is broken down and the messages are conveyed efficiently in the different languages that the participants state.
If your company wants qualified interpreters who are equipped with requirements will be helping you by satisfying your interpreting needs. Here are the reasons why our interpretation services are best in the market:
Trained and highly qualified professionals
Our services are meant for industries like Healthcare, Medical, Hospitals, Pharmaceutical, Insurance,etc.
Provide interpretation in Indian and foreign languages
Our interpreters are not just extremely proficient in a particular language pair, however, subject matter experts too. They have extensive experience to easily adapt to the conference requirements as well as the certifications if you want them. We will make sure that you receive the outstanding simultaneous interpretation services you expect.
Our Experts
Simultaneous
Interpreters
Number of Interpreters
Selecting the wrong phrases during an online seminar or event may lead to miscommunication for the participants. This results in the total loss of clients satisfaction, particularly in a hugely viable business market. Our certified and professional interpreters at Tridindia are basically "multilingual multitasking" and understand the significance of clarifying the key points of your speech. We attach huge significance to precise words while keeping up with integrity. Being the pioneering interpretation agency, Tridindia can decrease the events cost without compromising audios as well as provide outstanding language solutions. Also, we help to better language access hence you don't have to worry about investing time on flights and accommodations, but you may simply enjoy events.
Specialized Interpretation
Keep your event members focused with expert simultaneous interpretation services. With our certified interpretation services, contestants will give full consideration to what the speaker says through simultaneous interpretation so they can comprehend the information. This is great for top-of-the-line multilingual seminars with individuals from everywhere in the world. Tridindia ensures to bring down your burden so that you can see the big picture.
Our main objective is to cut down the hold time as much as possible specifically for insurance, hospitals, Pharmaceutical and medical companies since it can be an important issue for patients.
Case Studies
We are dedicated to
serve you all time
Our simultaneous interpreters will develop excellent solutions depending on the best practices of successful events.
We make it feasible for you to take part in international conferences with fine audio.
Why Choose Us
Choosing Tridindia for Simultaneous Interpretation Solutions Can be the Best Decision
The utilization of expert interpretation services plays a crucial role in making communication better between people. We at Tridindia, make sure that you are always ready to bid adieu to traditional translations methods. Being one of the major players in the industry, we have been working for individuals, corporations, associations and other customers, promising them quick turnaround time and high quality assurance. Most of our clients choose us for the following –
Higher Quality & Accuracy Level
We will ensure that the selected interpreter should have a good quality voice and interpret your message in your customer's native language accurately.
Comprehensive Language Solutions
No matter in what language you want to interpret your message, our expert interpreter knows more than 100 languages to interpret your message perfectly.
Certified Interpretation
Services
All our in-house interpreters are skilled and certified interpreters who can efficiently deliver certified interpretation services without disputing the flow in the communication.
Native Expert Interpreters
We have the pol of talented interpreters who have the good know-how of the different industries and strive to deliver the specific interpretation at a fast pace.
Easy Project Consultation
We are the company that keeps their clients' requirements on top and considers every point in the requirement that they will provide us during consultation.
Fastest Turnaround Time
We are best known for delivering quality interpretation. Our every interpreter values the time and thus, they work on the project with the fastest turnaround time to avoid delay.
Realfact
The Unbeatable Simultaneous Interpretation Master Since 2002
Having an exceptional Simultaneous interpretation service can help you speak about your business with more clarity and gain the trust of the listeners who will then consider your brand on top of your competitors.
Steps
Take Some Easy Steps for Simultaneous Interpretation Order
With a proficient and sound team of simultaneous interpreters, we extend perfect interpretation solutions for small business meetings to large organizational meetings. Overall, our interpreters can deliver exceptional services in any business context.
Contact us first
For any type of interpretation needs, contact us soon.
Consult with Project Manager
When you want to explain your project requirement, book your appointment with our project manager.
Place Your Order
Choose the type of simultaneous interpretation and place your order.
Get Delivery On Time
Get the work done in less time without any mistake.
FAQ
Frequently Asked Questions on Simultaneous Interpretation
TridIndia Providing Certified Simultaneous Interpretation Services in:
Ahmedabad NCR Chennai Delhi Hyderabad Kolkata Lucknow Noida Pune Ghaziabad Gurugram Surat Visakhapatnam Dubai Abu Dhabi Ajman Oman Uttar Pradesh Maharashtra Karnataka Tamil Nadu Telangana West Bengal Gujarat Madhya Pradesh Haryana Kerala Bihar Rajasthan Assam Odisha Punjab Andhra Pradesh Jammu and Kashmir Uttara khand Himachal Pradesh Jharkhand Goa Puducherry Manipur Chhattisgarh Meghalaya Andaman and Nicobar Islands United States Philippines United Kingdom Germany Canada China Australia Ukraine Nigeria Malaysia France Bangladesh United Arab Emirates Turkey Pakistan Indonesia Saudi Arabia Kenya Egypt Taiwan Russia Singapore Peru Italy Netherlands Spain Thailand South Africa Palestine Ireland Japan Vietnam Mexico Hong Kong Sri Lanka Nepal Finland Maldives Brazil Czech ia Iran Poland Switzerland South Korea Belgium Myanmar (Burma) Lebanon Uzbekistan Greece Kuwait Ghana Morocco Qatar Sweden Armenia Ethiopia Israel Kazakhstan Romania Tanzania Latvia Denmark Argentina Oman Venezuela Bulgaria Belarus Algeria Moldova Portugal El Salvador Jordan New Zealand Afghanistan Austria Bahrain Costa Rica Hungary Albania Azerbaijan Iraq Slovenia Somalia Tunisia Yemen Colombia Estonia Georgia Norway Serbia Brunei Chile Cameroon Honduras Croatia Jamaica Lithuania Mauritius Sudan Kosovo Bolivia Slovakia Senegal Uganda Bahamas Congo – Kinshasa Côte d'Ivoire Cape Verde Curaçao Ecuador Iceland Luxembourg Montenegro Macedonia (FYROM) Mongolia Malawi Panama Rwanda Syria Turkmenistan Zambia Angola Bosnia & Herzegovina Barbados Burkina Faso Bermuda Bhutan Central African Republic Congo – Brazzaville Cyprus Gabon Guernsey Gambia Guatemala Guam Haiti North Korea Liberia Lesotho Libya Malta Mozambique Sierra Leone Tajikistan Trinidad & Tobago Uruguay Samoa Zimbabwe UAE
Testimonial
With years of experience, we know what your industry needs for growth.
Through our industry knowledge and experience, we execute translation that will definitely profit your business.
"The best thing that I liked about TridIndia is their professionalism & promptness in delivering bulk projects within shorter time frame. Kudos to the team..!!"
"The best thing that I liked about TridIndia is their professionalism & promptness in delivering bulk projects within shorter time frame. Kudos to the team..!!"
"When you are in the technical industry, you know how difficult it is to communicate with your multilingual customers. But, TridIndia made this simple for us."