Native Language Translators
Do you want to make your business successful? If so then native language translator can help you to communicate easily on an international level and bring success to your business. 
Why Should You Hire Language Translators Today?
According to a survey recently conducted, more than 60% of the businesses around the globe depend on language translators even for their basic everyday communication needs in the cases where they have international establishments. It is bound to increase exponentially as the globalization process is taking full pace. Global Business Growth is the aim of every corporation that is set up anywhere in the world. If you are looking to succeed in that endeavor, you need to understand the complexities that you may have to solve for smoother business growth. This is something that can be achieved by using language translators. It is the most important way through which you can mend the communication between yourself and your prospective customers. Native language translator help you in eliminating the communication gap which provides a sense of trust in the minds of the consumers. This way you improve your customer base and eventually increase your business around the world. For such services, a language translator service might be the right entity for you. The professional services are well versed in providing the best possible tailor made human translation to their clients. By employing the best team to handle the translations, language translator companies tend to create a clientele for themselves.
Are you on the lookout for a language translator in India? Tridindia is the most renowned name for Language Translators in India with accreditations in the form of ISO 9001-2008 certification as well as CRISIL Rating and is undoubtedly the answer for all your translation requirements. With its inception in 2002, Tridindia has risen to acquire the status of the top translation company in India.
Growing Your Business by Eliminating Competition & Barriers
Native language translator can help you with the translator needs with the utmost professionalism and work ethic. You name the language and we've got it! We provide high quality business translation across India in more than 50 languages, which include regional Indian languages as well as Foreign Languages. Our expertise stretches across different zones of language translators over a diverse variety of formats, for both documents and drawings.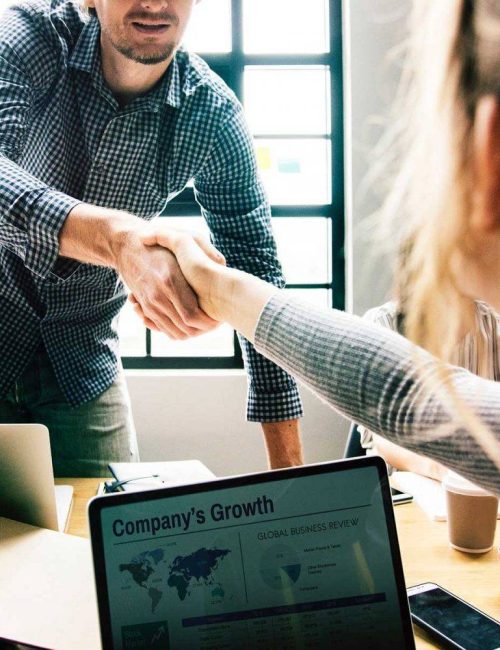 100% Effective Interpretation
Need of Language Translators for Your Business Today
Due to the advancement in technology, the world has now become a smaller place due to exceptional connectivity. But you can fast-track your business growth by hiring a language translator providing manual same day document translation near me so that you don't have to worry about communication.
Quick & Accurate Translation
All our language translators are natives of their respective geographical zones corresponding to the languages that they specialize in translating. The Native Language Translatorwe provide are socially and culturally appropriate in all aspects. This will tell you the level of work that is being done.
Professional Translators
Our translators have distinction and experience of 15 years in this field. Our services include rechecking and proper formatting of the document by a native proofreading expert to ensure accuracy. You don't have to worry about the quality of work at all. We serve our clients to the best of our abilities.
Quality Assurance
We don't believe in word-to-word valuable foreign document translation. You will find sheer finesse in all translated content. We value your time and money equally, which is why we provide extremely affordable language translator solutions within stipulated deadlines. You can rely upon us for the quality of work that we are providing through a professional team of translators.
Secure & Confidential
Our utmost priority is to maintain the confidentiality of your documents at all levels. Our Project Managers are always at your constant beck and call and act as a single point of contact for all your queries and requirements. Trust is what has kept us going for so long in the industry. We take the confidentiality clause very seriously so that the client's information does not suffer.
If the need is to convert the work into several languages, we will still be able to provide you with flawless work based on your time frame and budget. You will not have to worry about anything at all. 
We at Tridindia
How Language Translators Can Boost Your Business Fame Globally?
Language translator is something that you cannot consider as secondary work in the case where you are looking to expand on an international level. This is something that you should take care of primarily. You can invest your time and money in language translators and it will surely give you back more than you have expected. What you want to do is circulate the right business message that you are looking to convey to the consumers.
You have to make sure that whatever sort of strategy you may have for your business, nothing will work unless you are willing to act on the right communication that is required based on country to country and language to language. This might just not be for the international prospects but domestic prospects as well. You can get the success that you are aiming by using the right benefits of professional translation company. 
We Offer Language Translator in Following Languages
Business is something that can prosper in a lot of places with different languages and that is why keeping that in mind, we offer Native Language Translatorfor all types of necessary translations in the following languages and genres-
As one of the renowned Indian translation companies, we also offer our services in regional Indian languages which helps the companies to expand their business well in the country as well. Based on your budget and time frame, the work of a language translator is something that can be done in various other languages and dialects.
Benefits Of Hiring Language Translator From Us
With the right professional team and mindset, we as a company aim to provide the best possible work that we can provide to achieve customer satisfaction. We put in a lot of effort to achieve such a feat. Here are some benefits that you'll get while hiring a language translator from Tridindia:
Discounted Rates
We believe in providing complete customer satisfaction and we can do that by providing good discounted prices to our clients so that they don't have to worry about the budget at all.
Fast Turnaround Time
We tend to value the client's time frame and that is why we can provide work with
high translation quality standards
in a fast turnaround time that will keep the work aligned with the timeline.
Years Of Experience
The professional team that we have employed has had a ton of relevant experience which can help the client to reach the best possible accuracy in their work. In such cases, there is no possibility of errors whatsoever.
Professional Team
Our team of professional language translators with the right experience and work ethics has been able to keep us relevant for a long team. The focus of our entire team is based on the requirements and expectations of the clients.
Streamlined Work Procedure
Our team of professional language translators with the right experience and work ethics has been able to keep us relevant for a long team. The focus of our entire team is based on the requirements and expectations of the clients.
Multiple Language Covered
We aim on providing services in a variety of languages and we have been able to accomplish that by providing services in more than 150+ languages.
We believe in keeping our prices as low as possible so that every type of company or individual can afford to get the language translators equipped for their projects. This will help in the unified growth of the industry which benefits everyone. The main aim is not just to provide
popular types of language translation
but it is to provide better services than most of your competitors. You might cover one area of growth by using language translators who will ease your communication with international consumers.
Get in touch
Don't hesitate to contact with us for inquiries!
To step into an international market, we help you with our experience and knowledge. Call us right now to hire our affordable services.
Easy Project Consultation
Your Trusted
Language Translator
Agency Online
There are a lot of surveys out there that prove that people have a specific preference for their native language. This is because it makes them feel comfortable about what they are communicating. Language Translators have surely been able to transform how we communicate with people who speak a completely different language. Other interesting facts may broaden your knowledge about language translators.
The five major languages that are targeted all around the globe for translation are English, French, German, Russian & Italian. All of these languages are widely spoken around the world.
A survey has been able to tell that there are only 5% of books that were released between 2000- 2010 were translated into the Chinese language.
According to the international survey of language density, the most widely spoken languages in the world by several people are Hindi, Chinese, Spanish & English.
The profession of language translators is not very new but it has been going on for the last 2000 years and even before. We just have been able to add a lot of technological advancements to the entire process.
With all of these amazing facts, you can surely be able to make a final decision on getting language translators hired. It will be a game-changing experience for your business overall as you will be able to grow a lot. You can set a budget by yourself and get the translations done through Native Language Translator like TridIndia.
Our Native Language Translators 

Experts
It is well proven that language is the most important construct through which you advance your business in the international world. This way, you can build trust and loyalty between your business and your prospective consumers. Commonly, brand loyalty is the most important thing for a business to stay relevant and that is why consumers who stay true to the brand contribute directly to the growth of a specific brand. If you clearly understand the motive you have for your business, you can easily make smart decisions that will directly contribute to the welfare of your business. Language translators having knowledge of frutiful document translation techniques can be the stepping stone for your business to exceptional growth patterns.
Struggling for Global Business Sales?
Your business can be suffering from things like-
Absence of good business tactics
Not being able to generate solid leads
Not building a trustworthy relationship with the consumers.
Not being completely lingual with your target market.
These factors might stop you from having the kind of business you might be looking for. In some cases, it can be for the growth patterns. The business requires a certain sense of accomplishment after a certain point otherwise there is no scope for opening a business. International exposure helps you in understanding different perspectives which help you to understand the need and requirements of the consumers. This helps you to deliver better to your clients. Furthermore, translators can also help you with real globalization and translation.
Case Studies
Our Language Translator Results
Speak More Fluent Than Any Local!
Get ready to communicate in a variety of languages from all around the world. It is the time to make your business shine bright.
Steps
Take Some Easy Steps to Hire Language Translator
To make your business established in the international market, you need to hire professional language translators. Just take some easy steps and we will be able to work with you!
Contact us first
You can connect with us through a variety of communication mediums.
Consult with Project Manager
You can discuss vividly what you are looking to get done based on your requirement.
Place Your Order
Based on your project and translation needs, you can choose the languages you want to get language translators hired for.
Get Delivery On Time
You will receive the best quality of work in your prescribed time frame.
TridIndia Providing Certified Language Translator in:
Ahmedabad NCR Ghaziabad Gurugram Surat Visakhapatnam Dubai Abu Dhabi Ajman Oman Uttar Pradesh Maharashtra Karnataka Tamil Nadu Telangana West Bengal Gujarat Madhya Pradesh Haryana Kerala Bihar Rajasthan Assam Odisha Punjab Andhra Pradesh Jammu and Kashmir Uttara khand Himachal Pradesh Jharkhand Goa Puducherry Manipur Chhattisgarh Meghalaya Andaman and Nicobar Islands United States Philippines United Kingdom Germany Canada China Australia Ukraine Nigeria Malaysia France Bangladesh United Arab Emirates Turkey Pakistan Indonesia Saudi Arabia Kenya Egypt Taiwan Russia Singapore Peru Italy Netherlands Spain Thailand South Africa Palestine Ireland Japan Vietnam Mexico Hong Kong Sri Lanka Nepal Finland Maldives Brazil Czech ia Iran Poland Switzerland South Korea Belgium Myanmar (Burma) Lebanon Uzbekistan Greece Kuwait Ghana Morocco Qatar Sweden Armenia Ethiopia Israel Kazakhstan Romania Tanzania Latvia Denmark Argentina Oman Venezuela Bulgaria Belarus Algeria Moldova Portugal El Salvador Jordan New Zealand Afghanistan Austria Bahrain Costa Rica Hungary Albania Azerbaijan Iraq Slovenia Somalia Tunisia Yemen Colombia Estonia Georgia Norway Serbia Brunei Chile Cameroon Honduras Croatia Jamaica Lithuania Mauritius Sudan Kosovo Bolivia Slovakia Senegal Uganda Bahamas Congo – Kinshasa Côte d'Ivoire Cape Verde Curaçao Ecuador Iceland Luxembourg Montenegro Macedonia (FYROM) Mongolia Malawi Panama Rwanda Syria Turkmenistan Zambia Angola Bosnia & Herzegovina Barbados Burkina Faso Bermuda Bhutan Central African Republic Congo – Brazzaville Cyprus Gabon Guernsey Gambia Guatemala Guam Haiti North Korea Liberia Lesotho Libya Malta Mozambique Sierra Leone Tajikistan Trinidad & Tobago Uruguay Samoa Zimbabwe UAE
Testimonial
With years of experience, we know what your industry needs for growth.
Through our industry knowledge and experience, we execute translation that will definitely profit your business.
"The best thing that I liked about TridIndia is their professionalism & promptness in delivering bulk projects within shorter time frame. Kudos to the team..!!"
"The best thing that I liked about TridIndia is their professionalism & promptness in delivering bulk projects within shorter time frame. Kudos to the team..!!"
"When you are in the technical industry, you know how difficult it is to communicate with your multilingual customers. But, TridIndia made this simple for us."