Belarusian Translation Services
Want to reach out to international audiences who can understand Belarusian? By taking up Belarusian translation you can actually help them understand what do you want to serve them in their native language so that they become your prospective customers.
Why You Should Invest in Belarusian Translation Today?
Old Belarusian was the official language of the Grand Duchy of Lithuania during 1230–1596. In 1517 the first Bible was published in Belarusian language and hence Belarusians became the third nation to have printed Bible in their native language after the Germans and the Czechs. The major difference between the two dialects of this language is in the pronunciation of "R", soft tone in the North-Eastern and hard tone in the South-Western. This language is strongly related to the culture of Belarusian people. Agriculture is one of the most important trades of Belarusian.
Fastest professional Belarusian Translation Services by 4000+ certified Belarusian translators who offer accurate Translation Services in Belarusian language for government, public and private sectors. Our native experts have been working in 250+ languages for multiple industries, like legal, technical, medical, engineering, Shipping, NGOs, mining, media, oil & gas and so forth. Thus, we have established as a well-known global Belarusian Language Translation services company in New Delhi India Mumbai Amritsar Kolkata Chandigarh Chennai UAE Hyderabad Bangalore Noida Pune Gurgaon Ghaziabad and several other Indian and foreign cities. Our most qualitative Belarusian interpreters offer remarkable Belarusian interpretation service for various industrial and non-industrial sectors. Our economical and budget friendly Belarusian localization service provides impeccable work for mobile apps, websites or tech related software.
Affordable Belarusian Translation Services for Your Business
Right now we are witnessing a global race where almost every company wants to expand to international market and reach diverse audiences. Translation needs no introduction when you have to formulate an effective communication to convey accurately and precisely. But still many entry level organizations neglect its importance and think English, being a universal language, is more than enough to communicate. What they don't understand that to be very clearly in communication, translation does matter a lot and without it you may face several unfortunate situations such as:
Informal communication can cause confusion and misinterpretation. Translation helps in getting people closer. It develops a formal way to communicate right message.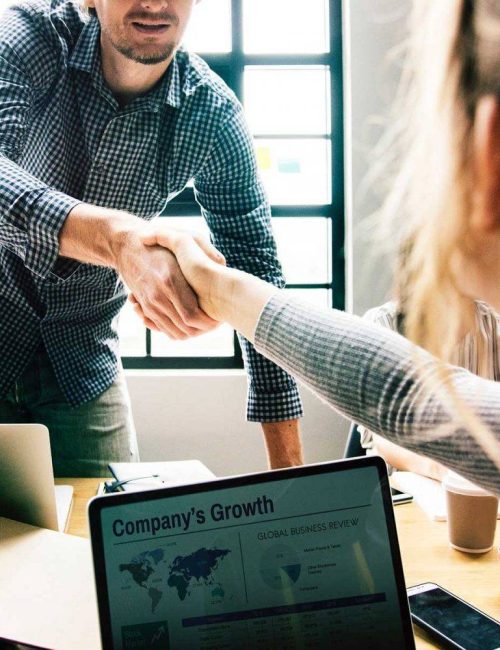 Need of Belarusian Translation For Your Business Today
To become a global player, you need to communicate in a very crystal-clear manner which is rather difficult because of so many native languages. Translation helps in informing your consumers about your products and services. At Tridindia, we provide accurate translation to enterprises in easing their overseas operations that further enables them:
Identify Market Potential
You can easily analyze which market has potential and where you customers lie. With translation, you can tap every single opportunity of profitability, market expansion, new product segment, potential customers, etc.
Boost Sales
Go head to head with all your competitors. Translation itself serves as an important advertisement tool in sharing right information and generating more awareness. This will lead to boost in sales and revenues.
Reach Target Audience
Translation helps in making your business product interactive; generating more potential clients and prospects. You'll be able to reach much diverse audiences of different native language.
Boost ROI
Businesses that are dealing with the clients or targeting the customers in Belarusian, are translating all their information with the help of a translator which can help them gain more audiences, increase more sales and maximize revenue.
The first rule before you penetrate any market is to develop a solid communication strategy across all countries and translation is a cost effective method to achieve that.
Types of Belarusian Translation We Offer
Do you know what combines businesses and international markets together? Every business that works global scale needs to communicate their information in the language their customers understand. Thus, it can be rightly said that behind every successful business, there is translation. Be it documents, contracts, or websites, Belarusian translation is quite crucial. Tridindia is the right place to reap the benefits of translation by adapting your information accurately and capturing a wider audience.
Belarusian Website Translation
Belarusian Content Translation
Belarusian Document Translation
Belarusian Certificate Translation
Belarusian Website Localization
Belarusian Content Localization
Belarusian Content Writing
Belarusian Audio Translation
Belarusian Video Translation
Belarusian Contract Translation
Belarusian Technical Translation
Belarusian Legal Translation
Belarusian Literary Translation
Belarusian Book Translation
Belarusian Manual Translation
Belarusian Patent Translation
Belarusian Paper Translation
and more
There are around 10 million people in around 15 territories who can efficiently speak this language. Ignoring a such number of audiences is not beneficial for any business. In order to tap into the Belarusians-speaking consumers market, simply get all the information, contracts and other required things translated in the target language that will help your target audiences understand your brand story in their native language.
Why Choose Us
Choosing Tridindia for Belarusian language solution can be the best decision
Belarus has huge area of flat lands that makes this country favorable for agriculture sector. Agriculture and manufacturing sectors are one of the richest trades in Belarusian that offers a huge platform for investors to growth. Even Russia uses this language in their trade, so opting Belarus will definitely benefit you commercially and for this we would be pleased to serve you with our Belarusian translation service.
Higher Quality & Accuracy Level
Our expert quality analyst will check your translated content and maintain the accuracy as well as quality before delivering it to the client.
Comprehensive Language Solutions
To make you lead the Belarus market, we deliver outstanding language solutions so that your information gets understood by the target audience.
Certified
Translation
We provide certified translation solutions to make sure that you get legally correct, accurate, error-free and premium quality translation.
Native Expert Translators
We have a team of native expert translators who understand the client's needs and use their skills to develop translated content that sounds culturally relevant.
Easy Project Consultation
We provide project consultation in order to discuss their project, understand their concerns and make them understand how do we work.
Fastest Turnaround Time
Our workflow is quick; thus, we believe that we will strive to complete your work within the deadline while maintaining high levels of quality.
Get in touch
Don't hesitate to contact us for inquiries!
With more than a decade of experience, we have taken the responsibility to help every business by providing cost-effective and innovative language solutions. To know how we can assist you, give us a call.
Easy Project Consultation
Steps
Few Easy Steps to Belarusian Translation Order
Tridindia is always ready with its expert translators to deal with the language barrier issues and give businesses the opportunity to expand to the Belarus market to gain more exposure. Book our service NOW!
Contact us first
We are just a call away. Talk to our experts to tell us about your requirements.
Consult with Project Manager
Our project manager is available to give you insight into our translation services.
Place Your Order
Tell us the type of document you want us to translate and place your order.
Get Delivery On Time
We will deliver you translated document within the deadline.
Case Studies
We are dedicated to
serve you all time
We will help your brand gain recognition on a global scale and get the
opportunity to trade with the target market to stay ahead of your competitors.
Facts About
Belarusian
Language
Belarusian is official language of Belarus and is spoken by nearly 10.5 million people worldwide. It has very strong connection with Russian and Ukrainian. After 18th century the old Belarusian language was surpassed by modern Belarusian language. In 1924 Belarusian, Russian, Yiddish and Polish languages got equal status in Soviet Belarus.
Testimonial
With years of experience, we know what your industry needs for growth.
Through our industry knowledge and experience, we execute translation that will definitely profit your business.
"The best thing that I liked about TridIndia is their professionalism & promptness in delivering bulk projects within shorter time frame. Kudos to the team..!!"
"The best thing that I liked about TridIndia is their professionalism & promptness in delivering bulk projects within shorter time frame. Kudos to the team..!!"
"When you are in the technical industry, you know how difficult it is to communicate with your multilingual customers. But, TridIndia made this simple for us."
Realfact
The Unbeatable Belarusian Translation Master Since 2002
We are providing Belarusian translation solutions to ensure that every business that is targeting Belarus market, make entry easily by making sure that their information is accessible to Belarusian speakers, sound relevant and can win the trust of the target audiences.
TridIndia Providing Certified Belarusian Translation Services in:
Ahmedabad NCR Bangalore Chandigarh Chennai Delhi Gurgaon Hyderabad Kolkata Lucknow Mumbai Noida Pune Ghaziabad Gurugram Surat Visakhapatnam Dubai Abu Dhabi Ajman Oman Uttar Pradesh Maharashtra Karnataka Tamil Nadu Telangana West Bengal Gujarat Madhya Pradesh Haryana Kerala Bihar Rajasthan Assam Odisha Punjab Andhra Pradesh Jammu and Kashmir Uttara khand Himachal Pradesh Jharkhand Goa Puducherry Manipur Chhattisgarh Meghalaya Andaman and Nicobar Islands United States Philippines United Kingdom Germany Canada China Australia Ukraine Nigeria Malaysia France Bangladesh United Arab Emirates Turkey Pakistan Indonesia Saudi Arabia Kenya Egypt Taiwan Russia Singapore Peru Italy Netherlands Spain Thailand South Africa Palestine Ireland Japan Vietnam Mexico Hong Kong Sri Lanka Nepal Finland Maldives Brazil Czech ia Iran Poland Switzerland South Korea Belgium Myanmar (Burma) Lebanon Uzbekistan Greece Kuwait Ghana Morocco Qatar Sweden Armenia Ethiopia Israel Kazakhstan Romania Tanzania Latvia Denmark Argentina Oman Venezuela Bulgaria Belarus Algeria Moldova Portugal El Salvador Jordan New Zealand Afghanistan Austria Bahrain Costa Rica Hungary Albania Azerbaijan Iraq Slovenia Somalia Tunisia Yemen Colombia Estonia Georgia Norway Serbia Brunei Chile Cameroon Honduras Croatia Jamaica Lithuania Mauritius Sudan Kosovo Bolivia Slovakia Senegal Uganda Bahamas Congo – Kinshasa Côte d'Ivoire Cape Verde Curaçao Ecuador Iceland Luxembourg Montenegro Macedonia (FYROM) Mongolia Malawi Panama Rwanda Syria Turkmenistan Zambia Angola Bosnia & Herzegovina Barbados Burkina Faso Bermuda Bhutan Central African Republic Congo – Brazzaville Cyprus Gabon Guernsey Gambia Guatemala Guam Haiti North Korea Liberia Lesotho Libya Malta Mozambique Sierra Leone Tajikistan Trinidad & Tobago Uruguay Samoa Zimbabwe UAE