Cantonese Translation Services
Want to cross your local boundaries and reach Cantonese speakers? If so then Cantonese translation is a must. Professional translation will allow you to step into a wider market and add strength to your customer base. It will also add credibility to your business which will lead to a boost in revenues.
Why You Should Invest in Cantonese Translation Today?
A survey found that 85% of businesses that translated their information into Cantonese language and focused on consumer growth gained 3 times more revenue than other companies. More than 55 million people in southern Guangxi and Guangdong provinces of China, including the major cities of Hong Kong, Macau, Taiwan, and Canton speak Cantonese. Some 20 million more people around the world speak this language. Just in Vietnam, you can find 1 million Cantonese speakers. Chinese living in North America and the UK prefer speaking Cantonese more than Mandarin as most of them are from Southern China. With this, you can estimate how much the language is spread around the world. Be it the corporate world or the entertainment sector, translating to and from Cantonese has given huge profits to organizations and companies. And this has increased the demand of Cantonese translation which can also be called as traditional translation.
Everyone feels very comfortable when anyone speaks or they read anything in their native language. People tend to express every feeling, emotion, and concept perfectly in their native language in comparison to other languages. No matter how better you understand a language you have not known before, there will never be a language you understand better comparatively the one you have known the longest. Hence, translation is important to avoid all miscommunications. Outsourcing translation solutions to professionals will offer a more powerful and cheaper alternative way to reach a wider audience.
Affordable Cantonese Translation Services for Your Business
Your business has a wide range of communication requirements, and you have to satisfy these needs with full efficiency. And here translation solutions come into play. When you are dealing with Cantonese-speaking individuals, you have no time for linguistic barriers to get in your way. With top-notch translation solutions, you can remove these barriers and make sure your clients get the information that will convince them they need to invest in your company. With affordable translation solutions for your business, you can get many benefits that can help your company satisfy its business goals.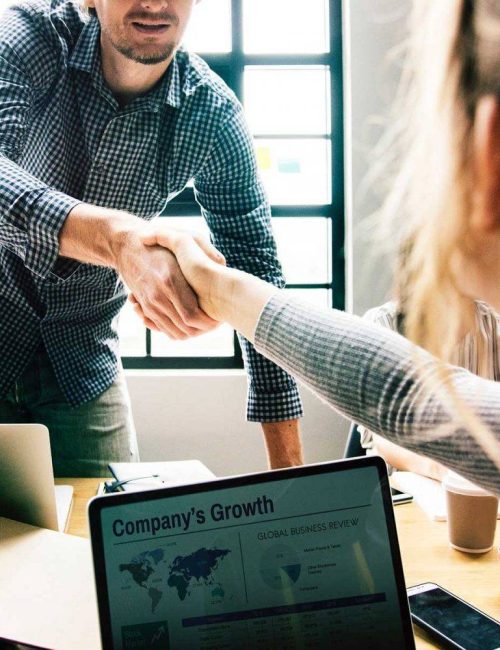 Need of Cantonese Translation Services For Your Business Today
If you want your business to reach the Cantonese market, you need to translate all your business information into their native language. A reputed translation company can deliver you top-notch translation, which will be done as per the cultural nuances. Every document should be culturally adapted to your Cantonese audience to make your content appropriate for them. The need for translation in the Cantonese language is massive as it can seamlessly bridge your business to the target culture.
Reach Target Audience
Conveying business information in more than one language will increase your audience. It helps you to reach the target audience without any hurdle and with full effectiveness.
Better ROI
When the credibility increases, ROI also starts to boost as consumers tend to buy only from your brand due to understanding the information you want to convey.
Boost Sales
Translation in the Cantonese language will build trust in Cantonese speakers that will make them buy from you over your competitors. This will ultimately lead to a boost in sales.
Identify Market Potential
When you start to communicate with the consumers and business partners in their native language you tend to understand the market potential more specifically and easily.
By translating your content into more than one language, you will immensely get an advantage from great online visibility. Conveying information in their native language will make your Cantonese-speaking audience feel valued. Basically, translation will assist you to cross the local borders and experience the expansion. The visitors will spend more time on your website, if the information is translated into a language they are comfortable in. Furthermore, translation plays a major role in generating more revenues and in increasing brand awareness.
We at Tridindia
Professional Cantonese Translation For Documents
When you have an experienced translation company supporting your business, you will gain access to professional translators who have great skills and excellent qualifications. The company will ensure that you get a translator who is a native speaker of the Cantonese language with extensive work experience to provide you with professional translation. And as discussed earlier Cantonese is spoken in various regions, two of those are Hong-Kong and Taiwan. In these regions, the accent or meaning of the context sounds differently. Hong-kong has its own set of cultural nuances and Taiwan has its own. Therefore you should choose very carefully between Taiwanese translation and Hong-Kong translation that which one will suit your target region the best. Here are some benefits that you get by having professional translation in the Cantonese language.
Types Of Cantonese Translation We Offer
Translating all your business details into the Cantonese language will provide your business with a touch of professionalism and credibility. Apart from these benefits, it also gives your brand confidence, which can increase the revenues drastically. There are many types of translation solutions available from which you can choose the one that will suit your business needs.
Cantonese Website Translation
Cantonese Content Translation
Cantonese Document Translation
Cantonese Certificate Translation
Cantonese Website Localization
Cantonese Content Localization
Cantonese Content Writing
Cantonese Audio Translation
Cantonese Video Translation
Cantonese Contract Translation
Cantonese Technical Translation
Cantonese Legal Translation
Cantonese Literary Translation
Cantonese Book Translation
Cantonese Manual Translation
Cantonese Patent Translation
Cantonese Paper Translation
And Many More…
Hiring translators can save your time and efforts massively and help you focus on other essential business work. Working with an unprofessional in-house translator could be very complicated and devastating for your business. But with a reputed translation company, you don't have to do much and can receive top-notch translation at a very competitive price. Also, they have trained translators and ensure to assign your project to the one who can perfectly satisfy your business needs.
Benefits of Outsourcing Cantonese Translation Services to Us
If you have the support of translation experts then you can be relaxed and sure that the message you want to convey is reaching your audience with the right intent. Professional translation solutions in the Cantonese language can assure you have skilled individuals who are well experienced in translating any type of document. Listed below are some benefits of outsourcing translation in Cantonese that you need to know:
Data Privacy
To ensure data privacy we follow certain guidelines. Our company and translators make sure that all the information about your company stays safe with us without any exposure to a third party.
Culturally Relevant
The translators in our team provide a culturally relevant translation that ensures that the cultural nuances and terminologies are maintained while translating any document.
Quality Control Systems
The translation project that we deliver holds high-quality standards. We follow certain quality control systems that will make sure that there is no error in the document.
Faster TAT
We as a team of professionals make sure that the complete translation project is delivering within faster TAT. We strive hard to ensure that there is no delay in submitting the work.
Years Of Experience
Our company is in this industry for more than 18 years now and has worked with various industries. With the experience and knowledge, we can satisfy all your translation needs.
Native Translator
We only work with native translators who have a proper understanding of the cultural nuances and the terminologies linked with it so that the right message is conveyed appropriately.
Translating your business content into the Cantonese language can enhance user experience which will lead to a boost in customer trust in your brand. And this will ultimately increase revenue, as internet users are more likely to purchase from the brand that provides information in their native language. Translation in Cantonese will also make sure a great competitive edge, taking your brand ahead of your competitors to penetrate various profitable markets. Through translation, you can provide a sense of familiarity to your users.
Get in touch
Don't hesitate to contact us for inquiries!
Working with us will give you access to have a professional team of translators who can offer translation in 150+ languages with proper knowledge.
Easy Project Consultation
Your Trusted
Cantonese
Translation
Agency Online
A trusted translation company providing translation in the Cantonese language ensures the client gets aggregate value. They know the client, create great value for them, and also deeply understand their needs. The company will not work as an agency, which could be seen as an intermediary. Rather, they work as if they are in your company and deliver the best translation possible. This is specifically the most required benefit of working with a professional translation company, though not essentially the major one: they will manage huge workloads and will have sufficient capacity to translate large contexts or documents, making sure an effective solution within the tight deadlines. Working with them will also assure a top-notch quality control process with corporate standards.
Here are some more benefits you can get by working an experienced translation company:
Manage huge workloads
Experience
Specialization
Professional Translators
Proper cultural knowledge
We know that you can also hire freelance translators who basically work together on some projects and who can provide you good results; however, when a translation company is hired, the members of the team know each other properly, have worked together for a very long time, and share the same guidelines, procedure, and strategies. The team of translators in a company is made up of experts from all industries, with sufficient experience and knowledge in various fields. By partnering with us, our clients get one-stop solutions to satisfy the translation needs with different types and styles, including technical, advertising, legal, or commercial documents.
Our Experts
Cantonese
Translators
Need of Translation Solutions
Today, to make your company globalized, the translation of documents is needed. The need to remove the language barrier is a top priority for companies nowadays. As companies are stepping into a new market, the need for fluent communication between consumers and brands is on hype. Translations in Cantonese have assisted various industries to reach out to a wider market and help people at a global level. However, business cultures still differ from one country to another as per the location, manners, practice, and styles of writing.
Specialized Translation
Translating your offerings into the Cantonese language is much more than website copy. Having a reputed and experienced translation company in support means all the things, beginning from mobile apps to online help is fulfilled. Hiring a company for translation solutions will take you away from the hassle of searching for a different freelancer as per the new project need. With a translation company, you do not have to start the search for specialized linguists again and again.
Furthermore, your translation should be accurate because a minor mistake brings a negative consequence to your way. The entire meaning of the document can be changed which will immediately decrease your business credibility. Translation in the Cantonese language can be really complex or straightforward, according to the type of content that is translated. For example, documents from legal, medical, or financial industries can be very specific and technical, along with all the terminologies. By partnering with a professional translation company, you can be sure that the information, no matter how specialized, will be translated accurately without any error.
Translation makes relationships between the consumer and the company, or the company and business partners very strong and this ultimately leads to improved business relationships and expanded social networks.
Case Studies
We are dedicated to
serve you all time
Get ample opportunity to expand in a new and wider market
with Cantonese translation and bring more profits your way.
Why Choose Us
Choosing Tridindia for Cantonese language solutions can be the best decision.
Translation solutions in Cantonese give the ability for two parties to interact and communicate comfortably from different corners of the world. You can translate a document with the help of professional translators to make sure that the business partners or consumers speaking Cantonese language understand each other in every format of communication.
Higher Quality & Accuracy Level
Every translation that you will receive from us will have high quality and accuracy level. To be consistent in both things, experts cross-check everything manually so that no errors are left.
Comprehensive Language Solutions
We provide comprehensive language solutions at a very affordable price so that you don't face any inconvenience in communicating with any consumer located in different parts of the world.
Certified Translation
Services
There are many certified translators in our team who can provide you with certified translations without any errors. These types of translations will help you in legal and medical situations.
Native Expert Translators
We work with 250+ native expert translators who have an in-depth knowledge of tone, cultural nuances, and the target customers. Our native translators can offer accurate translations.
Easy Project Consultation
We provide easy project consultation to all our valuable clients so that they don't need to face any inconvenience to hire our solution or know more about us.
Fastest Turnaround Time
To deliver the complete translated document on time without any delay we build a strong strategy. Our strategies ensure that you get the complete work within the fastest turnaround time.
Realfact
The Unbeatable Cantonese Translation Master since 2002
Your business requires an effective translation strategy to take benefit of the Cantonese consumer market. Therefore, our professional translation solutions in the Cantonese language is important for growing in a new market.
Steps
Take some easy steps for Cantonese Translation Order
Incorporate translation solutions into your marketing strategy to target the Cantonese-speaking market. This will allow you to attract customers from a new location that boosts your sales incredibly. Just take some small steps and hire our solutions.
Contact us first
Reach us through mail or call to discuss your project.
Consult with Project Manager
Talk to our experienced project manager who will give you proper information about translation.
Place Your Order
Select the language you want to translate your advertisement in.
Get Delivery On Time
Receive the work within the deadline.
TridIndia Providing Certified Cantonese Translation Services in:
Ahmedabad NCR Bangalore Chandigarh Chennai Delhi Gurgaon Hyderabad Kolkata Lucknow Mumbai Noida Pune Ghaziabad Gurugram Surat Visakhapatnam Dubai Abu Dhabi Ajman Oman Uttar Pradesh Maharashtra Karnataka Tamil Nadu Telangana West Bengal Gujarat Madhya Pradesh Haryana Kerala Bihar Rajasthan Assam Odisha Punjab Andhra Pradesh Jammu and Kashmir Uttara khand Himachal Pradesh Jharkhand Goa Puducherry Manipur Chhattisgarh Meghalaya Andaman and Nicobar Islands United States Philippines United Kingdom Germany Canada China Australia Ukraine Nigeria Malaysia France Bangladesh United Arab Emirates Turkey Pakistan Indonesia Saudi Arabia Kenya Egypt Taiwan Russia Singapore Peru Italy Netherlands Spain Thailand South Africa Palestine Ireland Japan Vietnam Mexico Hong Kong Sri Lanka Nepal Finland Maldives Brazil Czech ia Iran Poland Switzerland South Korea Belgium Myanmar (Burma) Lebanon Uzbekistan Greece Kuwait Ghana Morocco Qatar Sweden Armenia Ethiopia Israel Kazakhstan Romania Tanzania Latvia Denmark Argentina Oman Venezuela Bulgaria Belarus Algeria Moldova Portugal El Salvador Jordan New Zealand Afghanistan Austria Bahrain Costa Rica Hungary Albania Azerbaijan Iraq Slovenia Somalia Tunisia Yemen Colombia Estonia Georgia Norway Serbia Brunei Chile Cameroon Honduras Croatia Jamaica Lithuania Mauritius Sudan Kosovo Bolivia Slovakia Senegal Uganda Bahamas Congo – Kinshasa Côte d'Ivoire Cape Verde Curaçao Ecuador Iceland Luxembourg Montenegro Macedonia (FYROM) Mongolia Malawi Panama Rwanda Syria Turkmenistan Zambia Angola Bosnia & Herzegovina Barbados Burkina Faso Bermuda Bhutan Central African Republic Congo – Brazzaville Cyprus Gabon Guernsey Gambia Guatemala Guam Haiti North Korea Liberia Lesotho Libya Malta Mozambique Sierra Leone Tajikistan Trinidad & Tobago Uruguay Samoa Zimbabwe UAE
Testimonial
With years of experience, we know what your industry needs for growth.
Through our industry knowledge and experience, we execute translation that will definitely profit your business.
"The best thing that I liked about TridIndia is their professionalism & promptness in delivering bulk projects within shorter time frame. Kudos to the team..!!"
"The best thing that I liked about TridIndia is their professionalism & promptness in delivering bulk projects within shorter time frame. Kudos to the team..!!"
"When you are in the technical industry, you know how difficult it is to communicate with your multilingual customers. But, TridIndia made this simple for us."