Czech Translation Services
Are you striving hard to expand your business in Czech market? If so, then Czech translation services is something too important for you. Make your business reach new clients by translating your documents in Czech language.
Why You Should Invest in Czech Translation Today?
Spoken by around 11 million native speakers, Czech is considered part of the Slavic branch of Indo-European languages. Czech speakers are primarily in the Czech Republic being an official language. But there are around 10 million Czech speakers in the world too. It's also called a minority language in Serbia, Poland, Slovakia, Ukraine, Bulgaria, and Austria. To make your business better communicate with Czech speakers; it is better to choose translation solutions. Choosing a Czech translation agency is the best way to go for. The reliable translation company will always provide unique content and present some fresh ideas for your translation projects.
Fastest professional Czech translation services by 4000+ certified Czech translators who offer accurate translation in the Czech language for government, public and private sectors. Working with an international client who speaks a language different from yours? Want to understand the proposal and all business-related information, but don't know how to make this possible? Take help from skilled and experienced native translators to understand everything related to a specific project. Translations help entrepreneurs to move into the new global market without dealing with any linguistic or cultural barriers. Understanding the language and cultural gaps facilitate effective communication with the target audience in a way they can clearly understand. That's a reason, most companies, planning to grow globally, today include translation as the imperative part of their business strategy.
English to Czech Translation Services
In the Czech Republic, you'll see the overwhelming majority of people speaking in Czech although German, Polish, and Romani are also spoken here. Using the right language is the way to target a group audience and it is best possible with English to Czech translation services. Czech is a tricky language and you will not be able to find the right help if you aren't with professional translators.
When you want to get into certain market with a majority of people speaking a single language, opting for a trustworthy Czech translation must be your option. Czech translations are difficult and time-consuming, yet our translators come with the expertise and skills and they can easily carry out the right translation to make it both linguistically and technically accurate.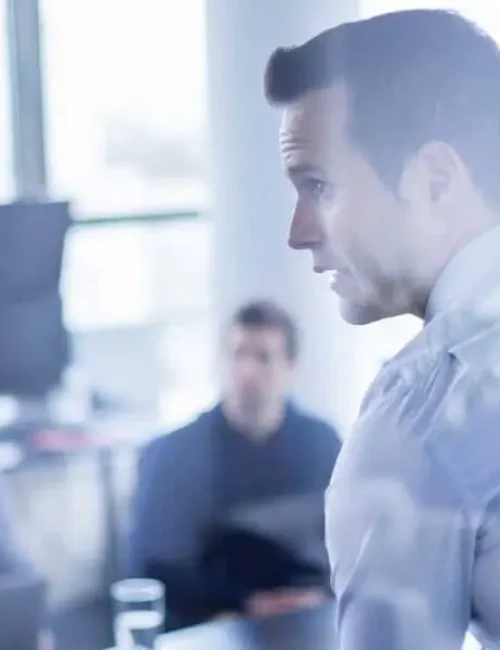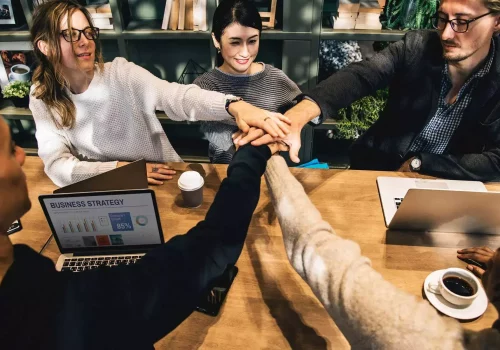 Get Certified Czech Language Translators For Your Project
No matter what are your project needs, Czech translation is not an easy task and requires certain skills and expertise. For Czech translation, big international companies trust Tridindia translation solutions which are trusted for delivering reliable and error-free translation solutions. We have top translators of the market in our team who always maintain the security level and ensure to deliver the accurate Czech translation that serves best for your goals.
Choosing us provides you with the benefits of working with experienced Czech language translators who are native language experts. They correctly understand the message and Czech market and therefore, successfully able to make the translated content resonate with respect to the required dialects.
The Czech Republic is known as a developed and stable country and has ranked 14th in inequality-adjusted human development. It is also one of the most successful post-communist states and has recorded strong growth in the past years. The main thriving sectors automotive industry, textiles, and tourism. With a population of around 11 million, where the people communicate in the Czech language provides a huge advantage if you use Czech translation.
Since 2007, the Czech Republic is experiencing a real boom, especially in Prague and businesses are highly interested in establishing in one of the most developed economies. However, a few businesses that are tempted by this country must not forget to get the English to Czech translation to ensure better operations.
The Czech Republic is one such fascinating and welcoming country for tourists and welcomes around 35000 internationals every year. So, tourists and students moving to the Czech Republic require English to Czech-translation to allow things to go in a better way.
Czech is a difficult language and this is the reason that increases the complexity linked to translation. The translators have to work with varied morphology and syntax. Therefore, it is always advisable to entrust professional translators, and given below are two major things our translators keep in mind to deliver accurate translation:
Using Right Phrases
The Czech language is very tricky and you may not find the Czech translators besides the native language speakers. In the Czech language, it is very important to keep a note of the right phrase in order to make it approached by the audience in just the right way. Expert translators work well to maintain the effectiveness of translation.
Dealing with Grammar and Noun
Czech is known to be very intimidating when it comes to translating from English to the Czech language. Czech grammar is not very different but the Czech language has a complex system of different noun cases and translators have to be very careful in maintaining the context of the message.
Czech language is the native language of the Czech Republic but it is also recognized as a minority language in Serbia, Ukraine, Poland, Bulgaria, Slovakia, and Austria. So, whether you're planning a visit to any of these places or to the Czech Republic, it is important to know some interesting facts related to this language:
✔ The Czech language completely disappeared in the 17th century due to German-speaking Hapsburg rule.
✔ According to the census as of 2013, more than 47,000 Czech speakers living in the United States belong to the large communities of Americans descended from Czech.
✔ Czech language is known as mutually intelligible with Slovak where some linguists once believed they were dialects of a single language.
✔ Some of the Czech words don't have any vowels at all.
✔ The Czech language is the officially recognized language to use ř.
✔ Only 59% of Czech speakers know how to use capitalization correctly in the Czech language.
The Czech language is not known by the majority of people and to get the exact data of its origin is hard to estimate. Though according to several language experts, it is believed that the Slavs first settled in Europe in the 6th century and the first written Slav language was considered Old Church Slavonic. With this, the Czech language gradually developed and came out as a distinct language.
There are several surviving texts in the Czech language that were available clearly dictate its time dating back to the 13th century. Under the 14th century Emperor Charles IV, the language flourished but faced hard times with the Hussite wars and under the rule of the Austrian Habsburg Dynasty. This period was when the Czech finally declined as a written language.
As German became the language of the upper class, therefore, there was a strong German influence that can be clearly seen in the Czech language. In the 18th century, deliberate attempts were made to revive the Czech language and with the 19th century, the Czech language gained massive appeal in most areas and was commonly used in the sector of education and daily life.
Countries that speak Czech
The Czech Republic is the country that recognizes Czech as its official language. However, the Czech language also holds an official status in the European Union. Czech has 13 million native speakers most of which belong to the Czech-speaking communities and reside in the Czech Republic. Czech does not hold major status in multiple countries but is still spoken in the following countries:
| | |
| --- | --- |
| Slovakia | Bohemia |
| Czech Republic | Austria |
| Croatia | Poland |
| Serbia | Moravia |
| Silesia | United States |
| Ukraine | Bulgaria |
| Canada | Romania |
| Israel | |
Country: Czech Republic
Capital: Prague
Population: 1.05 Crores
Parliamentary Republic: President Petr Pavel and Prime Minister Petr Fiala
Currency: Czech Koruna
GDP (ppp): 28,177.79 Crores USD
Unemployment: 2.37%
Government Type: Parliamentary Republic
Industries: Deals with coal, motor vehicle, fuels, ferrous metallurgy, machinery and equipment, glass, and armaments.
The Czech language is highly intelligible to Slovak and some linguists believe there are no dialects of a single language. Czech languages have its dialects and this makes it difficult to translate into Czech language. Only a professional translator who knows the right dialects will be able to deliver the right Czech translation that goes well with the regional Czech language:
| | |
| --- | --- |
| Standard Czech | Common Czech |
| Middle-Eastern Moravian | Silesian |
Popular Czech Translation Phrases
Czech is not a popularly known or commonly studied language around the world and there is always a need of translation to understand things in a better way. However, below mentioned are some common English phrases with Czech translation that will help you:
| | |
| --- | --- |
| HELLO | DOBRY' DEN (dobree den) |
| THANK YOU | DEvKUJI VAM (dyekooyi vam) |
| GOOD MORNING |  DOBRÉ RÁNO (dobrye rano) |
| GOOD AFTERNOON |  DOBRÉ ODPOLEDNE (dobrye odpoledne) |
| GOOD NIGHT |  DOBROU NOC (dobroh nots) |
| PLEASE |  PROSÍM (proseem) |
Affordable Czech Translation Services for Your Business
Businesses always want to get a product of high quality at the best prices. For this, finding an agency is difficult. On the other hand, the cheap solutions may seem to be affordable but they are of poor quality and actually more costly. It is important to remember that affordable is not the cheapest option. Also, you should not go for the most expensive option with the wrong belief that they will offer the best solution. If you want trustworthy language service providers, you can still get them at affordable rates. Remember, while looking for a translation agency, the most important factor to consider is the quality of translation.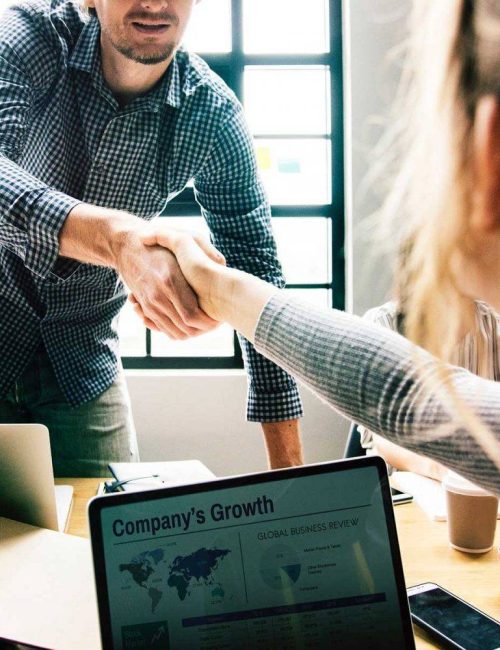 Need of Czech Translation Services For Your Business Today
To become an elite competitor, you need to formulate communication between you and your customers around the world. Let's say you have created a product to meet the uprising expectations and demand of consumers but without accurate communication, you won't be able to create awareness and the loss is yours. That's why there is a major importance of translation service. Translation, on the other hand, helps in meeting all objectives you desire like:
Reach Target Audience
Today many companies operate in multiple languages to reach potential clients; grabbing every single opportunity. Hence, you need translation to convey your business details in the language of the target audience to let them know about your offerings.
Better ROI
Without translation, you are missing various excellent opportunities that can provide you the huge success globally. Translating the content helps in getting a strong competitive edge and developing trustworthy brand credibility. This will eventually improve the revenue rate and ROI.
Boost Sales
To sell overseas you first need to make your product interactive in multiple languages. Only then you'll be able to find out target markets and reach your potential customers. You'll be facing rivalries from both domestic and international. How you're planning to compete with them? Translation helps in simplifying the user experience and enables them to purchase in their native language.
Identify Market Potential
Translation increases your ability to reach a wider market and more audiences in less time. By localizing your business strategies, marketing campaign, and all content for the target market through translation, you can determine the full market potential. You can easily find out the actual market size, new consumer segments, and all factors to successfully penetrate a market.
No organization wants to risk sending the wrong message. That's why accurate translation from one of the actual top translation companies becomes important to bridge language gaps and communicate precisely and correctly with clients, customers, and partners. Without translation, you cannot ensure that your message is being delivered precisely. Therefore, if you want to grow on the worldwide platform, it is crucial not to rely only on one language.
We at Tridindia
Professional Czech Translation For Documents
There are several translation solutions and it is extremely diverse. Before selecting the right agency, you need to determine the need of your project. Know the scope of work and select the professional agency that provides translation solutions specialized in a particular industry. With professional translation solutions, you can access countless benefits including better quality, affordable cost,  popular ways to engage customers and fast TAT.
Types Of Czech Translation We Offer
Our translations are delivered under the supervision of professional Czech translating experts, who have sound linguistic qualifications. Many years of industry experience in several business domains and translation provide our team with the ability to cater to the several requirements of clients. So, we offer various types of translation. Some of them are as follows
Czech Website Translation
Czech Content Translation
Czech Document Translation
Czech Certificate Translation
Czech Audio Translation
Czech Video Translation
Czech Contract Translation
Czech Technical Translation
Czech Legal Translation
Czech Literary Translation
Czech Book Translation
Czech Manual Translation
Czech Patent Translation
Czech Paper Translation
Czech Media Translation
Czech Medical Translation
Czech Powerpoint Translation
Czech Subtitle Translation
Czech Proposal Translation
Czech Website Localization
Czech Content Localization
And Many More…
These are not the only solutions rendered by us at an affordable language translations prices. There are many more types of translations that we offer beyond the client's expectations by doing excellent formatting. Even after the final formatting, overview and submission are done, we wait for approval from your end to close the loop rather than closing the loop beforehand.
Benefits of Outsourcing Czech Translation Services to Us
We have a very responsive mode of project management. At any given point of time during the course of the project, you can get in touch with our qualified project managers, and they will be more pleased to look into your queries and customize our translations as per productive customer retention strategies. We help organizations reach consumers abroad by providing an accurate translation of their content.
Quality Control Systems
Your work being handled by professionally-trained experts such as translators, proofreaders, and editors assure the highest quality.
Culturally Relevant
We ensure that solutions rendered from our end for translation are in line with the cultural and social aspects of the target language.
Data Privacy
We guarantee 100% confidentiality of all types of information a client has shared or delivered to us. Entire data is encrypted and secured from 3rd party access.
Faster TAT
Our reliable Czech translating company aims at the client's full satisfaction. Hence, we deliver our solutions at feasible rates within the specified time limit.
Years Of Experience
To get an affordable and quality translation solution, you should conduct the necessary research. It is important to remember that you are not doing the search to get the cheapest but instead for the affordable agency that has experienced translations.
Native Translator
We have native Czech translators that work to provide accurate results. They also have specialized knowledge of a specific industry. Go for the truly specialized and native translator that provides better work aimed to meet the requirements of the business.
The business makes a lot of effort to present its solutions to potential customers. To present your solutions to new customers it is important to have comprehensive translation for business into the Czech language. Choosing the right Czech translation agency can provide great control over offering your solutions to the presented markets.
Get in touch
Don't hesitate to contact us for inquiries!
Make a better entry among the new audience and this translation can make the job easier. Getting professional translations can help you to provide better strategies to increase market sales.
Easy Project Consultation
Your Trusted
Czech
Translation
Agency Online
Business doesn't make the random choice to hire a translation agency. If the people spoke only one language then there would be no need for translation. The world is diverse and you need to translate into different native languages while communicating with a different target audience. Only professional translation solutions doing effective eCommerce translation practices can act to break all the barriers between new audiences and businesses. This also helps to enable businesses to establish new branches in different parts of the world.
Reach More People
Affordable Translation Solutions
Experienced Project Managers
Quality Translation Solutions
Availing professional translation solutions puts your business in front of millions of viewers. This increases your reputation and makes you famous among the audience. A quality translation can help you to establish a presence in the new market while respecting the audience's culture and native language.
Our Experts
Czech
Translators
Number of Czech Language Speakers
Around 10 million people speak the Czech language and this language has the same name recognition as other widely spoken languages like French or Spanish. The Czech language is intelligible to Slovak where some linguists believed they have dialects of a single language. It is difficult to translate into Czech and only a professional who knows the right dialects and knowledge of doing it. Team up with the best English to Czech translation services to make your business communication in Czech easy.
Contextually Relevant
When you find a translation agency that has experts to provide the kind of translation in the Czech language discuss your demands. While delegating a project manager will make you aware of linguistic and cultural aspects of your project and set the appropriate deadline. They will help you to provide the right same day translation that can help your business to interact with a new audience.
It is very important to understand every factor that helps you to choose the best translation solutions. Consider every important aspect in the decision-making and choose the best affordable solutions from the professional translation agency.
Case Studies
We are dedicated to
serve you all time
Translation is an art that makes your business get exposed to various cultures and languages. Go for a professional translation agency to communicate with high accuracy.
Why Choose Us
Choosing Tridindia for Czech language solutions can be the best decision.
Translation works best only when it is done in high quality. Quality is a very important branding factor when choosing a translation solution. Selecting a cheap quality company may make a long-lasting, and devastating, effect on your business. If you are concerned about your business and its growth, it is better to get effective translation from one of the successful Indian translation companies. They know how better to sever your clients in their native language.
Higher Quality & Accuracy Level
Inexperienced translators always fail to understand the complexities of some languages. If you regularly need translations of the Czech language, then you should pick a translation agency that provides professional and accurate translation solutions.
Comprehensive Language Solutions
Professional translation agency makes proper usage of dialects that help the translated language to get better direction. The experts can easily provide comprehensive language solutions.
Certified
Translation
Having translated text is the best way to reach the customers. But make sure it's professionally done so your business doesn't lose them once they get to know about you. Choose a certified translation solution for accurate results.
Native Expert
Translators
It is always difficult to get accurate translations and communicate with the audience. Businesses should always approach a professional agency. Choose the agency that provides translation from native Czech experts.
Easy Project
Consultation
To ensure better consistency in the project, it is important to clarify your requirement. Get a better project consultation with the expert linguist and project manager.
Fastest Turnaround
Time
The professional translator can handle large volumes of projects within a short time frame. The translation is only done by native translators that are experienced to provide a better translation.
Realfact
The Unbeatable Czech Translation Master since 2002
The translation is not simply using words in one language and finding their synonyms in the other language. Proper strategies are followed by the experts to provide a meaningful translation.
Steps
Take some easy steps for Czech Translation Order
With a proper translation, make your target audience your new customers. Take help from the translation expert to get success in a new market.
Contact us first
Know about the Czech translation via phone or mail.
Consult with Project Manager
Choose the required translation solution and discuss it with the project manager.
Place Your Order
Easily place your order to get accurate solutions.
Get Delivery On Time
Expect the best translation done before the deadline.
FAQ
Frequently Asked Questions on Czech Translation
TridIndia Providing Certified Czech Translation Services in:
Ahmedabad NCR Bangalore Chandigarh Chennai Delhi Gurgaon Hyderabad Kolkata Lucknow Mumbai Noida Pune Ghaziabad Gurugram Surat Visakhapatnam Dubai Abu Dhabi Ajman Oman Uttar Pradesh Maharashtra Karnataka Tamil Nadu Telangana West Bengal Gujarat Madhya Pradesh Haryana Kerala Bihar Rajasthan Assam Odisha Punjab Andhra Pradesh Jammu and Kashmir Uttara khand Himachal Pradesh Jharkhand Goa Puducherry Manipur Chhattisgarh Meghalaya Andaman and Nicobar Islands United States Philippines United Kingdom Germany Canada China Australia Ukraine Nigeria Malaysia France Bangladesh United Arab Emirates Turkey Pakistan Indonesia Saudi Arabia Kenya Egypt Taiwan Russia Singapore Peru Italy Netherlands Spain Thailand South Africa Palestine Ireland Japan Vietnam Mexico Hong Kong Sri Lanka Nepal Finland Maldives Brazil Czech ia Iran Poland Switzerland South Korea Belgium Myanmar (Burma) Lebanon Uzbekistan Greece Kuwait Ghana Morocco Qatar Sweden Armenia Ethiopia Israel Kazakhstan Romania Tanzania Latvia Denmark Argentina Oman Venezuela Bulgaria Belarus Algeria Moldova Portugal El Salvador Jordan New Zealand Afghanistan Austria Bahrain Costa Rica Hungary Albania Azerbaijan Iraq Slovenia Somalia Tunisia Yemen Colombia Estonia Georgia Norway Serbia Brunei Chile Cameroon Honduras Croatia Jamaica Lithuania Mauritius Sudan Kosovo Bolivia Slovakia Senegal Uganda Bahamas Congo – Kinshasa Côte d'Ivoire Cape Verde Curaçao Ecuador Iceland Luxembourg Montenegro Macedonia (FYROM) Mongolia Malawi Panama Rwanda Syria Turkmenistan Zambia Angola Bosnia & Herzegovina Barbados Burkina Faso Bermuda Bhutan Central African Republic Congo – Brazzaville Cyprus Gabon Guernsey Gambia Guatemala Guam Haiti North Korea Liberia Lesotho Libya Malta Mozambique Sierra Leone Tajikistan Trinidad & Tobago Uruguay Samoa Zimbabwe UAE
Testimonial
With years of experience, we know what your industry needs for growth.
Through our industry knowledge and experience, we execute translation that will definitely profit your business.
"The best thing that I liked about TridIndia is their professionalism & promptness in delivering bulk projects within shorter time frame. Kudos to the team..!!"
"The best thing that I liked about TridIndia is their professionalism & promptness in delivering bulk projects within shorter time frame. Kudos to the team..!!"
"When you are in the technical industry, you know how difficult it is to communicate with your multilingual customers. But, TridIndia made this simple for us."