Danish Translation Services
Looking to target a Danish-speaking market? One way to ensure you capture the right audience is through Danish translation services, this way your business can attract more sales & revenue.
Why You Should Invest in Danish Translation Today?
Danish is a North Germanic language mainly spoken by around 6 million people, principally in Greenland, Denmark, the Faroe Islands and in the area of Southern Schleswig in northern Germany. The history of the Danish language will take you back to the 9th and 13th centuries of the Viking age when Old Norse was spoken as the main language. Later the language spread to different regions and formed a Nordic community. The language was divided into two dialects: Old west Norse and New west Norse. Old west Norse was brought to Norway and Iceland and established in Runic Danish whereas old east Norse was brought to Sweden and Denmark. In the 12th century, the language shifted to the old east Nordic and was adapted to each country. The language is highly mutual and similar to Swedish and Norwegian. The differences arise in their accents.
Fastest professional Danish Translation Services by 4000+ certified Danish translators who offer accurate Translation Services in the Danish language for government, public and private sectors. Our native experts have been working in 250+ languages for multiple industries, like legal, technical, medical, engineering, Shipping, NGOs, mining, media, oil & gas, and so forth. We, therefore, focus on not just translation but secondary and tertiary rounds of editing and proofreading. Our trustworthy translation company even offer accurate Danish localization services as per the client's requirements. This helps us to ensure that we provide you with 100% accurate and authentic translation services in the Danish language with perfectly localized content/ material. Additionally, we also offer Danish interpretation services at very competitive rates, and that too under the guidance of in-country professional Danish interpreters.
English to Danish Translation Services
About 1/4th of Denmark's population speaks only Danish language and it stays in the Copenhagen too. No matter what is the Danish variant the people are speaking, using English language for business would not be good decision. It is wise to get English to Danish translation services where our translators can help you to be relevant and connect to all Danish speakers spread across the country and worldwide.
We are highly considered for Danish translation as we have experienced Danish translators who strictly follow standards in order to deliver accurate translation. Additionally, by choosing our Danish translation solutions you can be assured to get the professional translation that comes at very competitive rates.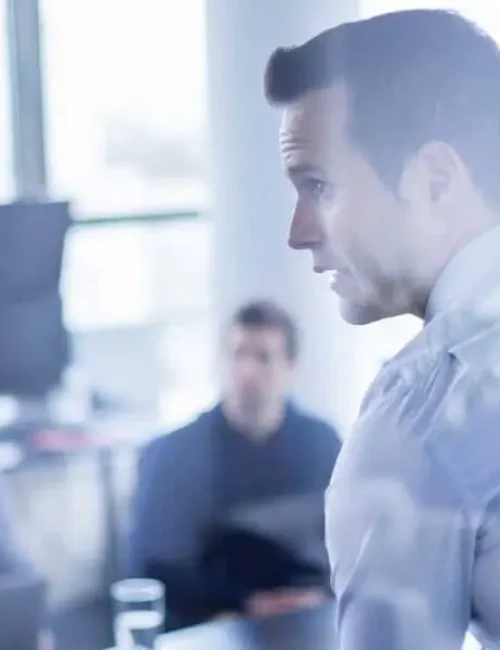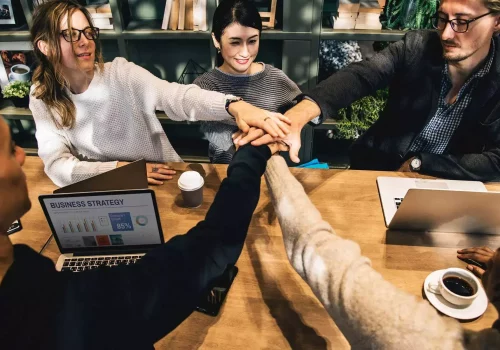 Get Certified Danish Language Translators For Your Project
Danish is spoken by around 6 million which makes up to 15% of Greenland's population who speaks Danish as its first language. When expanding business to Denmark, it is always a good idea to use translation to communicate with Danish buyers. For this, Tridindia is the priority of businesses who want to expand out to Danish-speaking market with highly accurate and budget-friendly Danish language translation.
The Danish language is also heavily conjugated and it is highly challenging to deliver the translation. However, we have trustworthy and skilled Danish language translators who come with great years of experience and are able to successfully deliver Danish translation. They understand nuances and complexities and ensure to delivery translations that help your business in every way.
Danish Translation Market
Denmark's economy is about contributions from the service sector which is about 75%. In this, the manufacturing sector contributes to around 19-20%. Agriculture is the most significant contributor to the country's commodity export along with other flourishing industries in Denmark including tourism, energy, and transportation. The country receives a considerable number of tourists from neighboring European countries and the exceptionally beautiful sites make it beautiful destination of the world.
Danish Language is native to Denmark, and has also been deemed as an official language in the European Union. Apart from Denmark, you will also find native Danish speakers in Faroe Islands, Greenland, Norway Sweden, some parts of Germany and even in the US, Canada, Brazil and Argentina. There are about 6 million native and non-native Danish speakers in the world, and the origin of this language can be traced to the North Germanic Group of the Indo-European Family of Languages.
For businesses, who are looking forward to investing in the Danish economy would help them reach around 6 million people in the best way. We have a team of skilled translators who are efficient in providing Danish translation that helps them reach the Danish-speaking people residing outside the country as well.
Though there are some similarities between the English and Danish languages but nevertheless, high-quality Danish translations are very hard to achieve. Given below are the tips our translator follows to achieve an accurate Danish translation:
Compound Words
The Danish vocabulary consists of several compounding words and these words are long and may comprise two or more words joined together as compared to the English language. Hence, during translation, translators need to be aware of how compounding works and choose the correctly compounded form. So, it is important to have a better understanding of meaning before delivering the translation.
Å vs. AA Alphabets
In Danish language, Å is one of the three extra characters and it was added to the alphabet list in 1948. Earlier, "AA" was used and it can still be found in several old texts. The old character isn't totally phased out and translators have to decide which form of the character is best to use within your material and must have knowledge about the alphabet and its history.
Prior to 2009, Greenlandic and Danish were considered the official languages of Greenland. Also, large communities of Danish speakers in Iceland were Danish however; the language hasn't been the official language yet. Given below are some interesting facts about Danish speaking language:
✔ There are approximately 6 million Danish speakers worldwide and the majority of them live in Denmark and Northern Germany.
✔ The Danish alphabet was updated in 1948 when the letter å was added. Earlier, the same sound was represented by "aa".
✔Danish is mutually intelligible with other Scandinavian languages, Norwegian and Swedish, and Swedish frequently uses Danish in written communications.
✔ Like the English language, Danish is written using the Latin alphabet and their alphabet version has three extra vowels: Æ, Ø, and Å.
✔ One of the most famous Danish authors is Hans Christian Anderson stories such as The Little Mermaid and The Snow Queen are available in more than 125 languages.
The history of the Danish language is believed date back over one thousand years. The Danish language originated from a Nordic language which was earlier known as Old East Norse. Major Swedish languages that are derived from the Old East Norse comes back of the Nordic languages have several similarities. It is said that old form of the Danish language was widely used in Sweden till the end 13th century.
From the 8th century – the 12th century, Old English was influenced by the Scandinavian language from which Danish later evolved. In the 13th century, this language was also known as Runic Danish in Denmark. Runic Danish is believed to have existed in the form of inscriptions in the early years and later the Nordic languages were strongly influenced by European languages such as Italian, German, and French.
Today, around 6 million people speak Danish as their native tongue and the majority of these speakers reside in Denmark. This language saw new changes and this has caused the emergence of two major dialects. These dialects included Old West Norse and Old East Norse and today, there are more dialects added to the language.
Countries that speak Danish
Danish is the official language of Denmark and also of the Faroe Islands. The European Union and the Nordic Council are two major regulatory bodies that have declared Danish as an official language. You'll find approx 6 million native Danish speakers worldwide with the highest number of speakers in Denmark and the Faroe Islands. Below are following countries where you can also find Danish speakers:
| | |
| --- | --- |
| Denmark | Germany |
| Norway | Faroe Islands |
| Greenland | Canada |
| Frisia | Iceland |
| United States | Sweden |
Country: Denmark
Capital: Copenhagen
Population: 58.6 lakhs
Parliamentary Constitutional Monarchy: Queen Margrethe II and Prime Minister Mette Frederiksen
Currency: Danish Krone
GDP (ppp): 39,830.33 crores USD
Unemployment: 4.17%
Government Type: Parliamentary Constitutional Monarchy
Industries: Deals in iron, food processing, machinery and transportation equipment, textiles and clothing steel, non ferrous metals, pharmaceuticals, chemicals, , electronics, construction, furniture, shipbuilding and refurbishment, windmills and medical equipment.
Danish language is highly related to Swedish and Norwegian and all three languages were generated from Old Norse languages. Danish language was spoken in the regions of Scandinavia and different regions had their own dialects. Given below are the following commonly known Danish dialects:
| | |
| --- | --- |
| Standard Danish | Insular |
| Jutlandic | Bornholmsk |
Popular Danish Translation Phrases
The Danish language is categorized under the Indo-European language family and it is said to belong to the North Germanic language subgroup. It is very uncommon for Danish people, especially the youth, to speak in other languages. Given below are common English phrases and their Danish translation that will help you to communicate with them:
English Phrase                           Danish Translated Phrase
| | |
| --- | --- |
| Hello! | Hej! |
| Good morning | God morgen |
| Good luck | Held og lykke |
| Goodbye | Farvel |
| Happy birthday | Tillykke med fødselsdagen |
| Thank you | Tak skal du have |
Affordable Danish Translation Services for Your Business
Before you enter the global market, you first need to make your business available to consumers across the world. This is a difficult task because of language differences. That's why companies take major benefits of professional translator to make sure that customers can access information from any part of the world correctly and precisely.
At Tridindia, we make your business speak to international customers. With the help of accurate translation, you can block pitiful situations such as: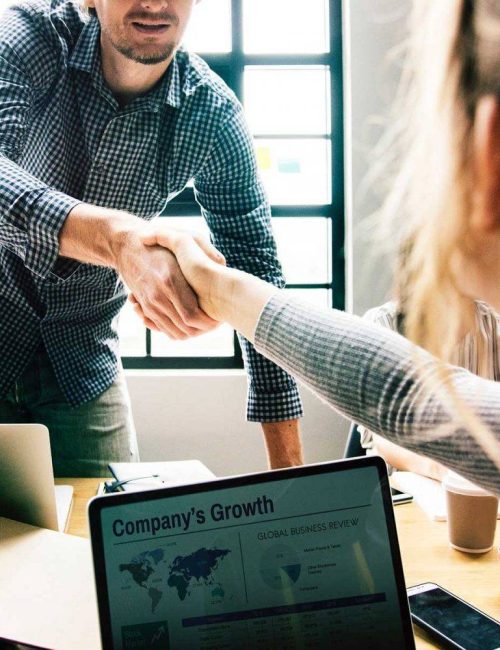 Need of Danish Translation For Your Business Today
In order to reach a new global market and potential customers, you first need to make your content available in languages of different regions. That's why at Tridindia, we provide translation like effective website translation and many more of utmost quality that helps the organization in:
Identify Market Potential
By translating your business, you'll be able to identify potential markets, potential customers, new market demand, form new business partners and much more.
Reach Target Audience
Translation helps in making your business more transparent and allows you to reach broader audience. Translation provides accurate information to global end users.
Boost Sales
Translation is a great move when you've to penetrate into any foreign market. With effective communication, you'll generate more sales.
Better ROI
Conducting businesses into new markets becomes difficult especially when you've to overtake domestic players of Denmark. With translation, you can boost ROI.
To penetrate into a new market you need to focus on credibility and brand loyalty and this can be achieved only if you provide the correct information. That's why many known businesses, especially eCommerce, look for professional help getting the accurate rush translation for documents to make aware and retain customers.
We at Tridindia
Professional Danish Translation for Improved Reach
As businesses plan to expand and reach new customers in new regions, the need for translation especially prominent legal translation increases. Even if your business is targeting just one market such as the Danish-speaking market, you need to translate all your documents into the Danish language. In today's multilingual world, it is close to impossible to continue to grow without having a professional translation service. This may sound like an obvious step, but here are some reasons why you should access Danish translation services.
Types of Danish Translation We Offer
Translating your documents into the Danish language enables you to make your point clearer as well as decision faster. There are
several types of translation
 documents we can translate to the Danish language. They all exist for some reason: to match the requirements of every specific industry.
Danish Website Translation
Danish Content Translation
Danish Document Translation
Danish Certificate Translation
Danish Website Localization
Danish Content Localization
Danish Content Writing
Danish Audio Translation
Danish Video Translation
Danish Contract Translation
Danish Technical Translation
Danish Legal Translation
Danish Literary Translation
Danish Book Translation
Danish Manual Translation
Danish Patent Translation
Danish Paper Translation
and more
Tridindia comprises native subject matter experts that have extensive experience translating into the Danish language. We being one of the
reliable Indian translation companies
 are dedicated to preserving as well as communicating messages to the highest level of accuracy.
Benefits of Outsourcing Kurdish Translation Services to Us
Businesses are gaining massive recognition and becoming more attractive in international countries. This is solely because they personalize an experience that is tailored to their customer's needs. And outsourcing valuable translation for every sector to professionals can help you do that.
Native Translators
We work with a network of native translators who can keep the original meaning intact.
Faster TAT
At Tridindia, you get complete assurance of getting the work within fastest TAT.
Years Of Experience
With more than 18 years of experience, we can satisfy all your translation needs.
Culturally Relevant
Our team has native translators who can keep cultural relevancy in translation.
Data Privacy
Security is our top concern and we make sure that all our clients get data privacy.
Quality Control Systems
We follow certain quality control process that ensure 100% accuracy.
Outsourcing Danish translation services including high grade healthcare translation to a well-experienced translation company are profitable as it can help you connect with millions of new Danish speakers.
Get in touch
Don't hesitate to contact with us for inquiries!
We make your business gets perfectly understood by your target audiences through our cost-effective Danish translation solutions. Call us NOW to hire our impactful solutions.
Easy Project Consultation
Your Trusted
Danish Translation
Agency Online
For any company that wants to grow, it has to communicate and reach an audience, speaking their native language. You need to remove every language barrier so that you can connect well with the audience. And this is where translation plays a major role. As a business owner, targeting Danish speakers is beneficial as there are millions of Danish speakers. After all, that is the only obvious way to get Danish-speaking customers and increase business revenue. Listed below are some types of advantages you get through translation like blog or elite article translation:
100% Accuracy
Expansion
More Leads
Boost ROI
The majority of people know that businesses can only grow with smooth communication. This does not just mean just alternating words with some other language or giving a moving sales pitch. Communication means the proper use of video, audio or premium media translation services. There are many ways that translation can assist your business to thrive.
Our Native
Danish Translation
Experts
Talented Danish Translation Experts
You will be really amazed to know that Danish translation solutions can assist you to expand your business. Once you have the experts to translate your business documents into the Danish, an essential piece will be in place to effectively translate all your documents. The Danish-speaking population around the world is massive and expanding with each passing day, and having translation solutions like comprehensive blog translation allows your company to explore the untapped market. Even if you just translate your website, you can easily expect a potentially lucrative expansion.
Highly Accurate Danish Translation
Developing tailored made content or targeting a new market is important to build trust with your potential customers. Translating into Danish language will make sure your audience knows the real meaning behind your message. As said earlier, alternating words is not just the only thing you need to do in various types of language translation. You need to make content culturally relevant.
With professional Danish translation, you can make sure that your brand's message is clear and understandable to the target customers.
Get in Touch
We are dedicated to
serve you all time
To help you enter the target market quickly and safely, we deliver you the first-class Danish translation that you deserve.
Why Choose Us
Choosing Tridindia for Danish language solutions can be the best decision
Tridindia has a staff of certified, native-language translators to assist organizations with translating their medical, financial, legal and IT documents into the Danish language. Our rates are extremely flexible and ensure you high translation quality standards.
Higher Quality & Accuracy Level
In order to maintain the level of quality and accuracy, our quality analyst checks the translated content thoroughly and strives to deliver the best to the client.
Comprehensive Language Solutions
We offer the best quality and comprehensive language solutions to ensure you receive accurate and culturally relevant content in the Danish language.
Certified Translation
Services
We offer certified translation services while ensuring that the document does not contain any error and it meets each and every requirement of the client.
Native Expert Translators
We have a pool of native expert translators who have good knowledge of the Danish language and know how to translate documents based on the industry type.
Easy Project Consultation
We provide easy project consultation to ensure that we understand your requirements completely and deliver you the well-translated document as committed.
Fastest Turnaround Time
Our workflow is smooth. Thus, we ensure that whatever project we undertake, the translation gets completed within the fastest turnaround time.
Realfact
The Unbeatable Danish Translation Master Since 2002
We'll help you sail through the language barriers, use the power of words, and enable you to tell your story with a compelling, and powerful translation.
Importance of Translation Services in Danish
Collaborating with various organizations in Denmark for official purposes definitely requires you to be able to communicate fluently in the Danish Language. Our proficient, native Danish Translators are well-aware of linguistic aspects of Danish Translation Services and can offer you actual benefits of human translation.
Energy Sector Translation in Danish
Denmark is renowned for its Wind Energy Farms as well as its Oil and Gas deposits. We provide authentic Danish to English and English to Danish Translation Services for various projects.
Danish Translation Services for R&D
Owing to the large number of research firms of various fields being located in Denmark, TridIndia has native Danish Translators who specialize in carrying out translations for Research and Development.
Media Translation Services in Danish
From translating an Electronic Media Advertisement from English to Danish, to carrying out fool-proof Press Release Translations, TridIndia is a name that you can trust without any qualms whatsoever!
Book Translation Services in Danish
We translate all kinds of books, magazines, journals, academic reports, dissertations, novels and other published works, effortlessly from English to Danish, and from Danish to English.
Business Translation Services in Danish
Envisioning a business tie-up with a firm in Denmark? Now you can establish effective business ties and collaborations by availing TridIndia's premium Business Translation Services in Danish.
Danish Translation of Certificates and Legal Papers
No matter what category of Legal Documents you require to be translated, we have the expertise to provide you with legal translations that are certified by the translator with the required stamp.
Steps
Few Easy Steps to Danish Translation Order
Whatever linguistic solution you need, our company is well equipped to provide on-time results that match the highest quality standards. Follow the below-given steps to get our services.
Contact us first
Reach to us via call and discuss all your concerns with our expert
Consult with Project Manager
To know more about our services and how we work, we will connect you with the project manager.
Place Your Order
Share the type of document you want us to translate and place your order now.
Get Delivery On Time
We will make sure that the translated document will be delivered to you before the deadline.
FAQ
Frequently Asked Questions on Danish Translation Services
a)- Standard Danish : also known as rigsdansk; spoken at Greater Copenhagen region
b)- Insular: ømål; spoken at Zealand, Funen, Lolland and Falster Islands
c)- Jutlandic: jysk spoken at western Denmark and the Jutland peninsula
d)- Bornholmsk: Bornholmian; spoken at Eastern Denmark including the island of Bornholm
• Danish language is closely related to Swedish and Norwegian. All three languages were generated from Old Norse which was spoken in the regions of Scandinavia that are now known as Denmark, Norway, and Sweden.
• Today, Norwegians, Danes, and Swedes can communicate with each other without the help of an interpreter.
• Rather than mutual intelligibility, it would not be right to say the three language's dialects, because Norwegians, Danes, and Swedes consider these languages as standardized official languages of their own countries.
Noteworthy Aspects of the
Danish Language
TridIndia Providing Certified Video Captioning Services in:
Ahmedabad NCR Bangalore Chandigarh Chennai Delhi Gurgaon Hyderabad Kolkata Lucknow Mumbai Noida Pune Ghaziabad Gurugram Surat Visakhapatnam Dubai Abu Dhabi Ajman Oman Uttar Pradesh Maharashtra Karnataka Tamil Nadu Telangana West Bengal Gujarat Madhya Pradesh Haryana Kerala Bihar Rajasthan Assam Odisha Punjab Andhra Pradesh Jammu and Kashmir Uttara khand Himachal Pradesh Jharkhand Goa Puducherry Manipur Chhattisgarh Meghalaya Andaman and Nicobar Islands United States Philippines United Kingdom Germany Canada China Australia Ukraine Nigeria Malaysia France Bangladesh United Arab Emirates Turkey Pakistan Indonesia Saudi Arabia Kenya Egypt Taiwan Russia Singapore Peru Italy Netherlands Spain Thailand South Africa Palestine Ireland Japan Vietnam Mexico Hong Kong Sri Lanka Nepal Finland Maldives Brazil Czech ia Iran Poland Switzerland South Korea Belgium Myanmar (Burma) Lebanon Uzbekistan Greece Kuwait Ghana Morocco Qatar Sweden Armenia Ethiopia Israel Kazakhstan Romania Tanzania Latvia Denmark Argentina Oman Venezuela Bulgaria Belarus Algeria Moldova Portugal El Salvador Jordan New Zealand Afghanistan Austria Bahrain Costa Rica Hungary Albania Azerbaijan Iraq Slovenia Somalia Tunisia Yemen Colombia Estonia Georgia Norway Serbia Brunei Chile Cameroon Honduras Croatia Jamaica Lithuania Mauritius Sudan Kosovo Bolivia Slovakia Senegal Uganda Bahamas Congo – Kinshasa Côte d'Ivoire Cape Verde Curaçao Ecuador Iceland Luxembourg Montenegro Macedonia (FYROM) Mongolia Malawi Panama Rwanda Syria Turkmenistan Zambia Angola Bosnia & Herzegovina Barbados Burkina Faso Bermuda Bhutan Central African Republic Congo – Brazzaville Cyprus Gabon Guernsey Gambia Guatemala Guam Haiti North Korea Liberia Lesotho Libya Malta Mozambique Sierra Leone Tajikistan Trinidad & Tobago Uruguay Samoa Zimbabwe UAE
Testimonial
With years of experience, we know what your industry needs for growth.
Through our industry knowledge and experience, we execute translation that will definitely profit your business.
"The best thing that I liked about TridIndia is their professionalism & promptness in delivering bulk projects within shorter time frame. Kudos to the team..!!"
"The best thing that I liked about TridIndia is their professionalism & promptness in delivering bulk projects within shorter time frame. Kudos to the team..!!"
"When you are in the technical industry, you know how difficult it is to communicate with your multilingual customers. But, TridIndia made this simple for us."
TridIndia Providing Certified Danish Translation Services in:
Ahmedabad NCR Bangalore Chandigarh Chennai Delhi Gurgaon Hyderabad Kolkata Lucknow Mumbai Noida Pune Ghaziabad Gurugram Surat Visakhapatnam Dubai Abu Dhabi Ajman Oman Uttar Pradesh Maharashtra Karnataka Tamil Nadu Telangana West Bengal Gujarat Madhya Pradesh Haryana Kerala Bihar Rajasthan Assam Odisha Punjab Andhra Pradesh Jammu and Kashmir Uttara khand Himachal Pradesh Jharkhand Goa Puducherry Manipur Chhattisgarh Meghalaya Andaman and Nicobar Islands United States Philippines United Kingdom Germany Canada China Australia Ukraine Nigeria Malaysia France Bangladesh United Arab Emirates Turkey Pakistan Indonesia Saudi Arabia Kenya Egypt Taiwan Russia Singapore Peru Italy Netherlands Spain Thailand South Africa Palestine Ireland Japan Vietnam Mexico Hong Kong Sri Lanka Nepal Finland Maldives Brazil Czech ia Iran Poland Switzerland South Korea Belgium Myanmar (Burma) Lebanon Uzbekistan Greece Kuwait Ghana Morocco Qatar Sweden Armenia Ethiopia Israel Kazakhstan Romania Tanzania Latvia Denmark Argentina Oman Venezuela Bulgaria Belarus Algeria Moldova Portugal El Salvador Jordan New Zealand Afghanistan Austria Bahrain Costa Rica Hungary Albania Azerbaijan Iraq Slovenia Somalia Tunisia Yemen Colombia Estonia Georgia Norway Serbia Brunei Chile Cameroon Honduras Croatia Jamaica Lithuania Mauritius Sudan Kosovo Bolivia Slovakia Senegal Uganda Bahamas Congo – Kinshasa Côte d'Ivoire Cape Verde Curaçao Ecuador Iceland Luxembourg Montenegro Macedonia (FYROM) Mongolia Malawi Panama Rwanda Syria Turkmenistan Zambia Angola Bosnia & Herzegovina Barbados Burkina Faso Bermuda Bhutan Central African Republic Congo – Brazzaville Cyprus Gabon Guernsey Gambia Guatemala Guam Haiti North Korea Liberia Lesotho Libya Malta Mozambique Sierra Leone Tajikistan Trinidad & Tobago Uruguay Samoa Zimbabwe UAE