Greek Translation Services
Want to make your content readable for Greek-speaking people? If yes, then Greek translation is something you want to connect with the target audiences and make sure this practice builds your brand identity in a new market.
Why You Should Invest in Greek Translation Services?
Greek language is a part of Indo-European family majorly used in Greece. This language is spoken by nearly 13 million people all around the world. This language was the official language of the Rome Emperor. It has an integral position in the history of the Western world and Christianity. Several terms of science, astronomy mathematics and logic have opted from the Greek language. Greek is among the most widely spoken languages across the world. Several people are using it in their regular communication including governments, artists and officials, so there is a huge necessity of translation in Greek.
Many say that the key to Globalization is communication but if you ask us the precise answer would be translation. We are living in a world where thousands of languages and English is spoken by almost 30 % of the worldwide population. The biggest challenge that the majority of organizations face is language differences which setback the organization process and pull them away from their audiences. To connect with the Greek people, they need Greek translation. There are discrete forms of translation that are done and almost all of them require superior comprehension over the languages, be it vocabulary, grammar or the important medical, law-related or technical terms that are comprised. Tridindia's professional Greek translators ensure accurate Greek to English translation of your required content.
Affordable Greek Translation Services for Your Business
Professional translation solution provider understands that the credibility of the actual document is critical. Therefore, you should rely on an authentic translation company for your translation needs as they can ensure that your content is having the words that target market want to see. At Tridindia, we provide accurate translation of all your promotional material. Our solutions help multinational companies to avoid unfavorable situations such as:
Translation helps in centralizing all your business content with respect to culture and tradition of particular country making your business more relevant in other languages also.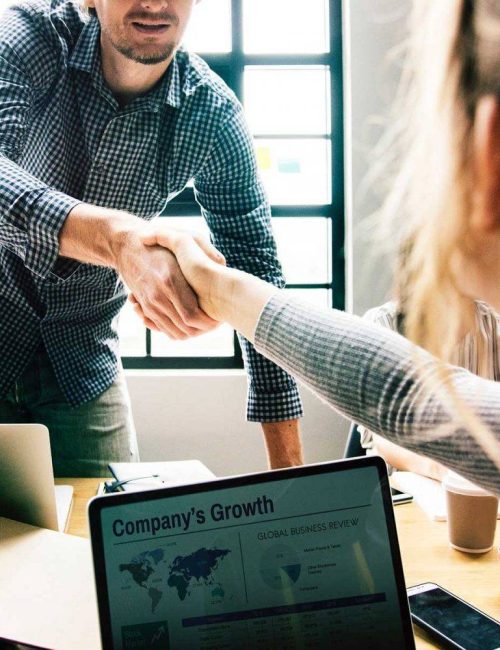 Need of Greek Translation For Your Business Today
Today entering into Greece market has become a lot easier but to survive for a long period is rather a difficult task. Your endurance is dependent on whether your customers will accept you or not. This is where translation is needed the most i.e. making your product and service accepted by wider audiences. Taking real advantages of translation service helps in getting thorough with all obstacles and helps you in:
Identify Market Potential
Translation helps in determining marketing and sales potential. It helps in tapping those areas that are most favorable for your business. It further helps in getting complete analysis of market helping you to grab every single opportunity.
Reach Target Audience
Consumer does study before acquire any products. This is where translation plays an important role showing relevant information of your business in customer's native form and further engaging them. This helps in reaching out more audiences.
Enhance the Visibility
Customers stay away from the businesses that display content in their non-native language. When content is translated in the Greek language, the customers feel the brand is respecting their culture, they feel comfortable to connect and this furthermore boosts their visibility.
Better ROI
Besides accurate communication, translation also helps in combating against competitors. Majority of consumer appreciate those platforms that provide information in their native language. This helps in getting encircled by loyal customers, increasing up sales and spawning more revenues.
The beauty about premium translation for corporation is that it generates a mutual benefit scenario where business gets customers and customers gets information & product. In the process, the sales revenue can boost. The customers can then tell different people about the business. Accordingly, the client base also improves faster. With the passing time, your business can be known among the ones that are dominating the industry.
Types of Greek Translation We Offer
Global businesses that have taken operations to Greek markets know how to engage their clients through
accurate translation for document
. When customers know how to communicate with global businesses, they feel a lot more comfortable buying goods. We offer Greek translation for different types of documents to help you connect with a Greek-speaking audience much faster.
Greek Website Translation
Greek Content Translation
Greek Document Translation
Greek Certificate Translation
Greek Website Localization
Greek Content Localization
Greek Content Writing
Greek Audio Translation
Greek Video Translation
Greek Contract Translation
Greek Technical Translation
Greek Legal Translation
Greek Literary Translation
Greek Book Translation
Greek Manual Translation
Greek Patent Translation
Greek Paper Translation
and more
In the coming future, the requirement for professional Greek translators for different business domains would only boom. For an enterprise or a company to grow its business presence in the Greek market, we are helping to translate their content as well as introductions to their product in the Greek language.
Why Choose Us
Choosing Tridindia to Deliver Professional Greek Translation
If you are seeking quality translation to enhance the communication capability of your organization then you are at the right place. Our team is versed with Greek jargon that delivers exceptional translation and brings proper creativity in translation.
Higher Quality & Accuracy Level
We bring you the highly accurate and qualitative content translation in the Greek language that can engage more population quickly.
Comprehensive Language Solutions
We have a team of expert translators who provide excellent language solutions with great efficiency that adds value.
Certified Translation
Services
With the help of a certified translator, we ensure you get certified translation that sounds culturally relevant and non offensive.
Native Expert Translators
We have appointed a knowledgeable Greek translator who has the knowledge of diverse industries, Greek vocabulary and nuances.
Easy Project Consultation
We offer easy project consultation to our clients to help them understand how we work and know what are their expectations.
Fastest Turnaround Time
In order to meet the project deadlines, our translators work smartly and ensure work completion within the fastest turnaround time.
Get in touch
Don't hesitate to contact us for inquiries!
We help you reach, connect, and engage with Greek-speaking audiences by translating your website or any other content to the Greek language. Our quality content reflects cultural context.
Easy Project Consultation
Steps
Few Easy Steps to Order Greek Translation
For the businesses that want to gain the opportunity to expand internationally as well as boost their profits, can take our professional translation help by following some steps.
Contact us first
Reach us quickly via a call to speak to our expert or simply mail your translation requirement.
Consult with Project Manager
To discuss and take a final call, you can meet our project manager by booking an appointment.
Place Your Order
Quickly share the document for translation and place your order.
Get Delivery On Time
We assure timely delivery of the translated document rich in quality and accuracy.
Case Studies
We are dedicated to
serve you all time
We are delighting several individuals and organizations with the help of our German translators.
Our translation is accepted by the embassies, government offices etc. for many legal and purposes.
Testimonial
With years of experience, we know what your industry needs for growth.
Through our industry knowledge and experience, we execute translation that will definitely profit your business.
"The best thing that I liked about TridIndia is their professionalism & promptness in delivering bulk projects within shorter time frame. Kudos to the team..!!"
"The best thing that I liked about TridIndia is their professionalism & promptness in delivering bulk projects within shorter time frame. Kudos to the team..!!"
"When you are in the technical industry, you know how difficult it is to communicate with your multilingual customers. But, TridIndia made this simple for us."
Realfact
The Unbeatable Greek Translation Master Since 2002
We are the eminent name providing matchless translation solutions. We work based on the clients' requirements and ensure the content quality that has an accurate message.
Tridindia Providing Certified Greek Translation Services in:
Ahmedabad NCR Bangalore Chandigarh Chennai Delhi Gurgaon Hyderabad Kolkata Lucknow Mumbai Noida Pune Ghaziabad Gurugram Surat Visakhapatnam Dubai Abu Dhabi Ajman Oman Uttar Pradesh Maharashtra Karnataka Tamil Nadu Telangana West Bengal Gujarat Madhya Pradesh Haryana Kerala Bihar Rajasthan Assam Odisha Punjab Andhra Pradesh Jammu and Kashmir Uttara khand Himachal Pradesh Jharkhand Goa Puducherry Manipur Chhattisgarh Meghalaya Andaman and Nicobar Islands United States Philippines United Kingdom Germany Canada China Australia Ukraine Nigeria Malaysia France Bangladesh United Arab Emirates Turkey Pakistan Indonesia Saudi Arabia Kenya Egypt Taiwan Russia Singapore Peru Italy Netherlands Spain Thailand South Africa Palestine Ireland Japan Vietnam Mexico Hong Kong Sri Lanka Nepal Finland Maldives Brazil Czech ia Iran Poland Switzerland South Korea Belgium Myanmar (Burma) Lebanon Uzbekistan Greece Kuwait Ghana Morocco Qatar Sweden Armenia Ethiopia Israel Kazakhstan Romania Tanzania Latvia Denmark Argentina Oman Venezuela Bulgaria Belarus Algeria Moldova Portugal El Salvador Jordan New Zealand Afghanistan Austria Bahrain Costa Rica Hungary Albania Azerbaijan Iraq Slovenia Somalia Tunisia Yemen Colombia Estonia Georgia Norway Serbia Brunei Chile Cameroon Honduras Croatia Jamaica Lithuania Mauritius Sudan Kosovo Bolivia Slovakia Senegal Uganda Bahamas Congo – Kinshasa Côte d'Ivoire Cape Verde Curaçao Ecuador Iceland Luxembourg Montenegro Macedonia (FYROM) Mongolia Malawi Panama Rwanda Syria Turkmenistan Zambia Angola Bosnia & Herzegovina Barbados Burkina Faso Bermuda Bhutan Central African Republic Congo – Brazzaville Cyprus Gabon Guernsey Gambia Guatemala Guam Haiti North Korea Liberia Lesotho Libya Malta Mozambique Sierra Leone Tajikistan Trinidad & Tobago Uruguay Samoa Zimbabwe UAE