Hebrew Translation Services
Broaden your audience to include millions of Hebrew-speaking customers by utilizing top-tier Hebrew translation services. Our translations are not only linguistically proficient but also technically precise.
Why You Should Invest in Hebrew Translation Today?
Do you know Hebrew is spoken by 90% of Israeli Jews, according to the new census? Hebrew constitutes nearly 5.3 million native speakers. Around 60% of Israeli Arabs are proficient and a big country like the US has the second largest Hebrew-speaking population. If you want to communicate with the population speaking Hebrew, it is important to make your business speaks Hebrew too. For this, you can expect absolute professionalism in translation from a successful translation company. The best Hebrew translation agency will be equipped with the extremely best translating strategies which help them to provide high-quality solutions in an array of fields.
Fastest professional Hebrew Translation Solutions by 4000+ certified Hebrew translators who offer accurate Translation Solutions in the Hebrew language for government, public and private sectors. For the last 15 years, we are providing high-quality Hebrew Translation Solutions in New Delhi UAE India NCR Ghaziabad Noida Mumbai Chennai Kolkata Pune Bangalore Hyderabad Amritsar Chandīgarh Gurgaon, and worldwide. Our solutions for translation in the Hebrew language are executed with perfection in terms of authenticity, quality, efficiency, and time deadlines. Some of the industries that we work for include technical, hospitality, NGOs, medical, academics, legal, software, IT, manufacturing, engineering, and energy. Further, our certified Hebrew Translation company also offers Hebrew interpretation solutions and Hebrew localization solutions.
English to Hebrew Translation Services
At present, Hebrew and Arabic are the two official languages of Israel. However, Hebrew has historically only been spoken by practicing members of Judaism, and The Samaritans, and a small group of non-ethnic Jews historically used the Hebrew language. So, when dealing with the Israeli market, businesses must consider using English to Hebrew translation services to bring clarity to their solutions.
We are best known for providing Hebrew translation that helps your business to increase its credibility and make a loyal audience to brands. We have professional and highly skilled translators who are native language experts and they understand the language well. Also, they have deep insight into the language and therefore, deliver accurate translation.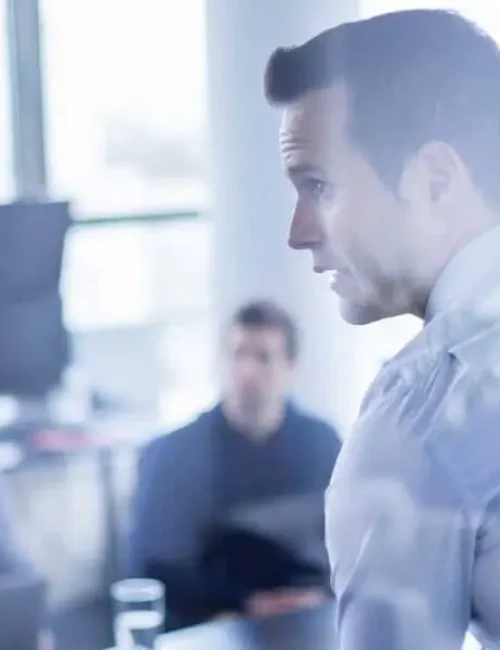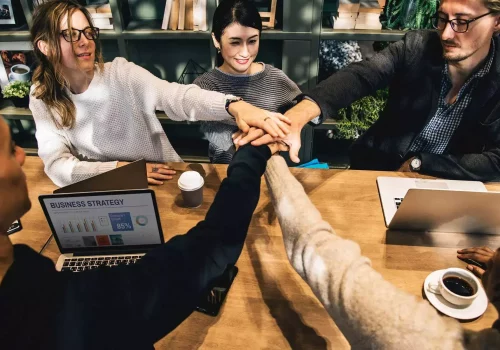 Get Certified Hebrew Language Translators For Your Project
Hebrew is an official language and this means it works as a business language. So, businesses need to get translated into Hebrew language and this requires translators who know exactly what audience they are targeting. Tridindia is a trusted name for delivering top-quality Hebrew translation solutions and we have helped many international businesses to be able to serve to Hebrew market while being highly relevant.
Choosing our Hebrew translation is a business decision that will provide you the professional Hebrew language translators. They have great knowledge about the Hebrew market and can assure to provide quick, accurate, and cost-effective translations for your requirements without any delay.
Hebrew Translation Market
Businesses that are looking forward to expanding in the Hebrew-speaking regions must not forget to acknowledge the significance of the various scripts, and the dialects of Hebrew. Israel may seem a small country in terms of size but it continues to grow exponentially on multiple fronts. Whether it is about agriculture, IT security, or defense, Israel is putting its best foot forward. The country has numerous opportunities to offer for business from various domains to grow and this helps to spread the wings
Hebrew is the native language of Israel, therefore when thinking of getting into the Israeli market, it is essential to go for Hebrew language translations. Using Hebrew language helps you penetrate the local market and also establish sustainable business connections with the native target users.
Hebrew is an ancient and fascinating language that has survived centuries of history. There are a number of Hebrew speakers, which count to around 10 million around the world. This makes Hebrew language translations even more important for every business owner who aspires to expand their business in the Hebrew-speaking regions.
Hebrew is the Jewish language generally used for writing square scripts or block scripts. While in another language you may find several articles from singular and plural, definite and indefinite, masculine and feminine, but the Hebrew language is different from other languages. Below are more interesting facts about the Hebrew language:
Get Familiar With Alphabets
In order to provide the translation, translators need to first focus on learning and understanding the Hebrew alphabet. The Hebrew alphabet may not look common to other European languages and during the translation it may not be quite familiar and easier to comprehend by translators.
Deals With Only One Article
When it is about translating the Hebrew language, dealing with only one article may seem easy but sometimes it becomes difficult to translate. So, when translating from another language, translators have to work carefully.
Hebrew is called a Semitic language where the family words are constructed around roots. The root is a combination of letters that helps to know the core meaning of a word. Below are the some interesting Hebrew language facts that you need to know:
✔ The first five books of the Torah and the Bible are written in biblical Hebrew. This makes Hebrew referred to as "the Holy language."
✔ Hebrew is spoken by over 9 million people worldwide and the majority of them live in Israel.
✔ About 5 million Hebrew speakers reside in countries including Argentina, Australia, Brazil, Canada, and France.
✔ Modern Hebrew is written and read from the right to the left, horizontally.
✔ Just like Arabic, Hebrew is an ancient Semitic language containing no vowels.
Hebrew language origin can be traced back to the 10th century BCE in Israel. During this duration, the earliest documented Hebrew text was recovered in the Old Testament of the Bible. After this, the Hebrew language has gone through phases of decline and later saw a revival of the language. Also, there was a time at one point, when there were no Hebrew speakers outside of a religious capacity.
During the Middle Ages, the land of Israel was under the rule of Muslim powers and the people used Semitic language. This lasted from the 7th century BCE until the 16th century as the area was controlled by the Turks under the Ottoman Empire. In this, Hebrew did not experience resurgence as a native spoken language until the 19th century but the primary surge was seen in 1880.
Modern Hebrew we know today is currently the language spoken by the Jewish diaspora worldwide and you can find the majority of its speakers in Israel. Historically, Hebrew has typically been limited to Jewish communities as a spoken language.
Countries that speak Hebrew
Hebrew was officially revived as an official language over 150 years ago and today it is not only limited to Israel but spoken around the world. As the native language of Israel, Hebrew enjoys an extensive user base that makes up a huge market for any business. Also, apart from Israel, the Hebrew language has a significant speaker base in the United States of America with 0.22 million speakers. Given below are the following countries with Hebrew language speakers:
| | |
| --- | --- |
| Australia | United Kingdom |
| United States | Canada |
| Germany | Panama |
| Palestinian West Bank and Gaza | Israel |
Country: Israel
Capital: Jerusalem
Population: 93.6 Lakhs
Parliamentary Democracy: President: Isaac Herzog, Prime Minister: Benjamin Netanyahu
Currency: New Shekel
GDP (ppp): 48,852.65 Crores USD
Unemployment: 3.48%
Government Type: Parliamentary Democracy
Industries: Deals in defense, agriculture, service, finance, technology, biomedical, metal, electronic, processed foods, chemicals and transport equipment.
The commonly used Hebrew language today is the Modern Hebrew language. Though it has a long history of spanning across countries, this has led to its development and the addition of words from different locations. However, it doesn't bring an addition in the dialects. Here are two major known dialects of the Hebrew language:
| | |
| --- | --- |
| Modern | Spoken in Israel and other Hebrew communities worldwide |
| Classical | Practiced for prayer and historical studies |
Popular Hebrew Translation Phrases
Hebrew is easy to learn so, when it comes to learning the Hebrew language, people often find it interesting. Given below are common English phrases and their Hebrew translation:
| | |
| --- | --- |
| English Phrase | Hebrew Translated Phrase |
| Hello | שלום  (Shalom) |
| Goodbye | להתראות  (Lehitraot) |
| How are you? | מה חדש?  (Ma ẖadash) |
| Thank you | תודה רבה  (Toda rabah) |
| I love you | אני אוהב אותך  (Ani ohev otach) |
| Happy birthday | יום הולדת שמח  (Yom huledet sameakh) |
Affordable Hebrew Translation Services for Your Business
Sometimes when your business decided to operate, it is better to choose quality solutions. Using translation solutions is the best way, which can help your brand to take off in a new market unexpectedly. While seeing audience interest in your business, keeps the momentum going with the help of the best and most affordable translating solutions. Choose reliable translation service providers that offers you the platform to engage with your brand. Customers are likely to get with a business that can speak in the language they're most comfortable in. To gain a reputation in the new market, translation helps you to get them faster.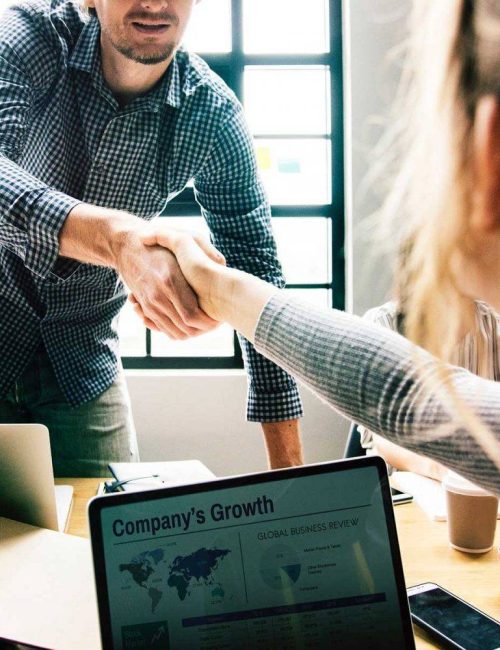 Need of Hebrew Translation Services For Your Business Today
To overcome your competitor, you need to make use of better communication that can help you to gain more customers. Let's say you have wanted to attract more audiences in the Hebrew language, you need to provide your products to meet their expectations and demand in their language. Also, you might need error free patent translation for better communication. Accurate communication is very important to create the right awareness about your business among the audience.
Better ROI
Businesses use translation solutions, so they don't miss any opportunities to interact with the audience. Selecting professional translation can helps you in getting a strong competitive edge and developing trustworthy brand credibility. This will improve the revenue rate and ROI.
Identify Market Potential
When it is about reaching the wider market and audiences, translation can help you to get there fast. By localizing your content, you can make better business strategies for marketing. It is better to choose a quality translation that helps you to determine the market potential.
Boost Sales
Businesses work to get more customers and boost sales. This can be done while taking your business to different regions. This way will help you to find out the target markets and reach your potential customers. An accurate translation can help in simplifying the user experience and enables them to purchase in their native language.
Reach Target Audience
We all can see that businesses are operating in multiple languages which is helping them to reach potential clients. Every customer is important and to engage customers of different languages, you can use translation. Translation removes all language barriers and you can communicate with the target audience to get more detailed offerings.
Businesses should remember that accurate translation are important and only professional solutions can help you to bridge language gaps and communicate correctly with customers. Without affordable translation in business field, you cannot ensure to deliver your message precisely.
We at Tridindia
Professional Hebrew Translation For Documents
Consistency and accuracy is the factor of quality translation, even in manual media translation. Without consistency, the Hebrew audience will not be able to build a relationship with a business. Inconsistencies often create doubt and this may lead to a cold response for the business that is trying to communicate in a new market. Working with a professional Hebrew translation agency ensures the right provisions are in place and makes every project consistent. This also makes sure your business build and maintains a strong reputation.
Types Of Hebrew Translation We Offer
The solutions that are provided by the professional Hebrew translating experts are accurate. This is because they have expert linguists who have years of experience in several industries. They have a translation team that caters to all types of clients' requirements. There are various types of translation in Hebrew and some of them are given below
Hebrew Website Translation
Hebrew Content Translation
Hebrew Document Translation
Hebrew Certificate Translation
Hebrew Website Localization
Hebrew Content Localization
Hebrew Content Writing
Hebrew Audio Translation
Hebrew Video Translation
Hebrew Contract Translation
Hebrew Technical Translation
Hebrew Legal Translation
Hebrew Literary Translation
Hebrew Book Translation
Hebrew Manual Translation
Hebrew Patent Translation
Hebrew Paper Translation
And Many More…
If you are planning to expand/diversify your business in aviation, communications, high-technology products, diamond cutting, medical electronics, and other Israeli industries, then consistent technical translation can be your ally for sure. These translations are also suitable for translating solar power projects. Also, the Israeli tourism sector specifically demands authentic Hebrew translations.
Benefits of Outsourcing Hebrew Translation Services to Us
The translation in the Hebrew language offered by TridIndia is highly appreciated in the global market. Also, we offer our services at very minimal rates and include actual creativity in translation. Besides this, we offer urgent translation services that involve delivering the translated assignment within 24 to 48 hours. In case, you have an emergency, you can easily opt for such services.
Data Privacy
Choosing us always gurantee100% privacy to your data. Our team maintains confidentiality to various types of information. Entire data that is given by the client is encrypted and kept secure from any unauthorized access.
Years Of Experience
Several businesses choose us as we are affordable and provide quality translation solutions. We are a professional Hebrew translation company that provides affordable and quality solutions through our experienced translations.
Quality Control Systems
Our team always works to handle any project professionally. We have well-trained expert translators and editors that always assure the highest quality translation.
Faster TAT
We have a Hebrew-speaking professional in the company that works to provide an accurate and fast translation. We provide full satisfaction work and deliver the solutions at the best feasible rates.
Culturally Relevant
Our professional translators always ensure that the solutions you get are always the best and culturally relevant. We have native Hebrew speakers who are well aware of the language and its culture. This is the best way to make a connection with the target audience.
Native Translator
Our team includes native Hebrew translators that provide accurate results. They have better knowledge about the culture and languages. They are experienced which helps them to provide better work aimed to meet the objectives of the business.
The business needs to make new customers and for this, they make lots of effort to present their solutions to potential customers. To present the solutions in a better way it is important to translate content accurately into the Hebrew language. Be it article translation or premium blog translation, professional can help you in every way. Hire the best Hebrew translation agency that works to provide great control over offering your solutions to the presented markets.
Get in touch
Don't hesitate to contact us for inquiries!
The translation is of really great importance and professional translations are always consistent and accurate. Get the best Hebrew translation to make your business grow.
Easy Project Consultation
Your Trusted
Hebrew
Translation
Agency Online
Businesses always try to reach different places and share their information in a better way, translation is a better solution. Language translation is always preferred by their clients and delegates. It is also understood that translation can help many organizations to handle multiple clients from different regions at a time. Not only in can help companies but healthcare organizations too through worthwhile healthcare translation. To get an effective impression, the best way is to communicate with the clients in their native language for various documents. It is always better to translate each document into the Hebrew language to make things clear.
Customer Satisfaction
Best Translation Solution
Native Language Experts
Fastest Turn-around time
You should not forget the cultural aspect in your translations. It has a great link with the culture of the audience. The translator must interpret things according to the culture of the group using the language. This cannot be ignored in the translation. The professional translator will not avoid the culture as it is a required aspect to provide content that is fully understood by the expected audience. Plus, they can help you with high grade website development too.
Our Experts
Hebrew
Translators
Number of Hebrew Language Speakers
There are about 5 million people that speak Hebrew as a native language and the majority of them live in Israel. Hebrew is a Semitic Language that belongs to the Afro-Asian family of languages. Also, 220,000 Hebrew speakers currently live in the US which is also called the second-largest population of Hebrew speakers in the world. To reach Hebrew audiences, you need to convey your business message in their native language. This will help them to connect with your campaign and encourage them to get familiar with your business.
Contextually Relevant
Translation agencies have a unique and efficient way to tackle a great variety of projects. Human translation is the core to make the localization effort and various progressive translation strategies also play an important role in the process. You need to choose the best English to Hebrew translation services to provide accuracy and consistency in the translated text.
There are very few chances that the Hebrew audience will like to read the content in their language. This doesn't mean that they don't understand English. It is easy and comfortable for them to understand when business communicates in the Hebrew language.
Get in Touch
We are dedicated to
serve you all time
By choosing professional Hebrew translation, you can get quality written communication that will help you to speak to your audience accurately.
Why Choose Us
Choosing Tridindia for Hebrew language solutions can be the best decision.
Getting better assistance from professional Hebrew translators provides various types of translation including fruitful back translation without error. If you try to get translation from your employee, you will end up with a poor translation that can harm your reputation. Businesses look for professionalism and expert translators are there to provide accurate solutions that can help your business to build a strong image.
Higher Quality & Accuracy Level
The reason to hire a professional agency is to ensure accuracy. An accurate and quality translation is important when exploring a new market. All translations are carried out by native speakers.
Comprehensive Language Solutions
Even if you think the market is not accessible, you can get it done with the best translation. Get the comprehensive language solution from the right agency that offers a variety of solutions.
Certified
Translation
Translation solutions will give the best result when they are only used by certified translators. This helps you to get the right language translation solution that can help you to get the best translation at affordable rates.
Native Expert
Translators
Professional Translation Solution is not a one-time requirement. Business needs translation solutions for different needs. To get the best translated content, it is better to go for native expert translators.
Easy Project
Consultation
When you want to look for potential growth in your business, it is natural to use a translation solution. Get the best project consultation that can help your business to expand among the audience with better strategies.
Fastest Turnaround
Time
Translating content is difficult and requires a lot of time. Businesses don't have enough time and they prefer to choose a professional translation solution. They provide translation solutions with fast TAT with accuracy.
Realfact
The Unbeatable Hebrew Translation Master since 2002
Businesses are moving beyond boundaries and communicating in the audience's native language. Use professional language translation and make a better scope for your business.
Steps
Take some easy steps for Hebrew Translation Order
Working with professional translation solutions will provide new avenues for business opportunities.
Contact us first
Reach via phone or mail and save your time.
Consult with Project Manager
Get the satisfied and accurate translation from project managers.
Place Your Order
Pick your translation type and order it.
Get Delivery On Time
Expect the best delivery of the accurate translation on time.
FAQ
Frequently Asked Questions on Hebrew Translation
TridIndia Providing Certified Hebrew Translation Services in:
Ahmedabad NCR Bangalore Chandigarh Chennai Delhi Gurgaon Hyderabad Kolkata Lucknow Mumbai Noida Pune Ghaziabad Gurugram Surat Visakhapatnam Dubai Abu Dhabi Ajman Oman Uttar Pradesh Maharashtra Karnataka Tamil Nadu Telangana West Bengal Gujarat Madhya Pradesh Haryana Kerala Bihar Rajasthan Assam Odisha Punjab Andhra Pradesh Jammu and Kashmir Uttara khand Himachal Pradesh Jharkhand Goa Puducherry Manipur Chhattisgarh Meghalaya Andaman and Nicobar Islands United States Philippines United Kingdom Germany Canada China Australia Ukraine Nigeria Malaysia France Bangladesh United Arab Emirates Turkey Pakistan Indonesia Saudi Arabia Kenya Egypt Taiwan Russia Singapore Peru Italy Netherlands Spain Thailand South Africa Palestine Ireland Japan Vietnam Mexico Hong Kong Sri Lanka Nepal Finland Maldives Brazil Czech ia Iran Poland Switzerland South Korea Belgium Myanmar (Burma) Lebanon Uzbekistan Greece Kuwait Ghana Morocco Qatar Sweden Armenia Ethiopia Israel Kazakhstan Romania Tanzania Latvia Denmark Argentina Oman Venezuela Bulgaria Belarus Algeria Moldova Portugal El Salvador Jordan New Zealand Afghanistan Austria Bahrain Costa Rica Hungary Albania Azerbaijan Iraq Slovenia Somalia Tunisia Yemen Colombia Estonia Georgia Norway Serbia Brunei Chile Cameroon Honduras Croatia Jamaica Lithuania Mauritius Sudan Kosovo Bolivia Slovakia Senegal Uganda Bahamas Congo – Kinshasa Côte d'Ivoire Cape Verde Curaçao Ecuador Iceland Luxembourg Montenegro Macedonia (FYROM) Mongolia Malawi Panama Rwanda Syria Turkmenistan Zambia Angola Bosnia & Herzegovina Barbados Burkina Faso Bermuda Bhutan Central African Republic Congo – Brazzaville Cyprus Gabon Guernsey Gambia Guatemala Guam Haiti North Korea Liberia Lesotho Libya Malta Mozambique Sierra Leone Tajikistan Trinidad & Tobago Uruguay Samoa Zimbabwe UAE
Testimonial
With years of experience, we know what your industry needs for growth.
Through our industry knowledge and experience, we execute translation that will definitely profit your business.
"The best thing that I liked about TridIndia is their professionalism & promptness in delivering bulk projects within shorter time frame. Kudos to the team..!!"
"The best thing that I liked about TridIndia is their professionalism & promptness in delivering bulk projects within shorter time frame. Kudos to the team..!!"
"When you are in the technical industry, you know how difficult it is to communicate with your multilingual customers. But, TridIndia made this simple for us."