Hindi Translation Services
Enhance your global reach with millions of Hindi speakers by employing the finest, most accurate Hindi translation services to quickly connect them with your brand, establishing a strong presence in the Indian market.
Why You Should Invest in Hindi Translation Today?
With around 615 million native Hindi speakers, the Hindi language secured the third position as the most spoken language worldwide. It's not only the official language of India, but it is spoken widely in other countries such as Fiji, Nepal, Guyana and Mauritius. Hence, Hindi is the language that connects the subcontinents. It successfully bridges the communication gap between the many languages spoken all over the place. As India is growing progressively and becoming more of a global powerhouse in technology and commerce, the demand for Hindi language translation both domestically and internationally continues to rise.
Though English is the business language in India, the know-how of Hindi helps to know the cultural nuances. Many multinational companies are opening their offices in India and hiring professional Hindi translators to translate their documents, websites, applications etc. into the Hindi language and quickly connect with their Indian customers or clients. As Hindi translation solutions are becoming more significant to ensure effective communication and expand the business, hire our expert Hindi translators who know to bring excellent creativity in Hindi translation to ensure the translated content looks valuable and relevant enough to help your business enter the Indian market – on time and within the budget.
English to Hindi Translation Services
It is clearly evident how India is emerging as a major player in the global economy. This has rendered Hindi an important language for international business and trade and there are a growing number of multinational companies trying to establish their presence in India. For this, businesses are using English to Hindi translation services to seek proficiency in operations and be able to bring in more business ventures and collaborations.
Translating into Hindi is the wisest choice when expanding your business to India and we are here to help you with accurate translation. Our expert translator makes sure that the grammar, context, and cultural meaning are maintained in the translation. Choosing us will make you be stress-free about getting highly accurate translations without going out of budget.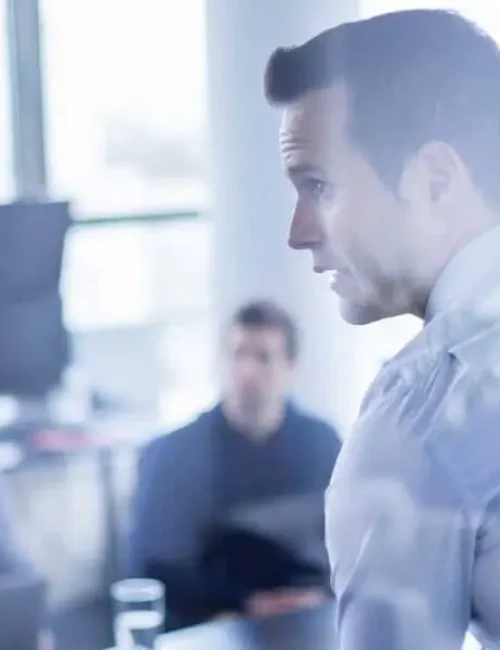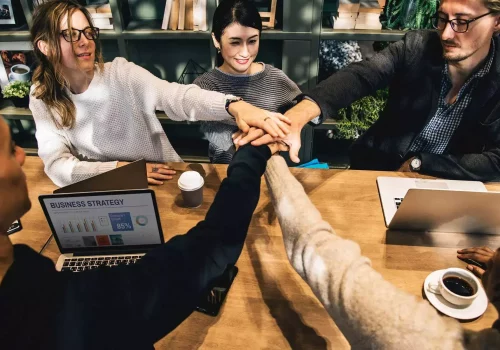 Get Certified Hindi Language Translators For Your Project
India is a growing country and there is obviously a huge potential to reach many people in this market only if you decide to translate into Hindi language. Hindi is such a complex language and therefore, to get an accurate translation, businesses prefer to choose Tridindia. We have native-speaking translators in our team who effectively conveys the messaging properly and understand depths of Indian culture.
We are a trusted translation provider with certified Hindi language translators. They come with years of experience and highly understand what helps businesses to grow in a specific market. Our team always stays up to date with the latest market and they ensure that your translation project goes smoothly.
India is known for its diversity and a rich history spanning thousands of years. It is a treasure trove of art, literature, and traditions and the Hindi language serves as one of the prominent languages in India. With the Hindi language, learners are able to engage with classical and contemporary literature, music, cinema, and philosophical texts and Hindi translation can allow a great linguistic collaboration.
In fact, India is also the largest market for manufactured goods and rank third globally in terms of market size. Though Hindi is one of India's two official languages, alongside English, using Hindi translation allows you to preserve the core meaning and make the message delivered to your local audience in a better way. Hindi not only facilitates smoother interactions with Indians but further fosters a deeper understanding.
Also, Hindi is a language spoken by millions, and using Hindi translation can enable individuals to connect with the Indian audience both within India and across the globe. Using professional Hindi translation is the key to engaging with native Hindi speakers and able to establish meaningful connections bridge cultural gaps and make things truly connect.
Whenever it is about translating from English to the Hindi language, the common theme with the translation is to require particular industry knowledge and an understanding of niche terminology along with language. Given below are a few important tips our translators follow to provide Hindi translation:
Understanding Hindi Dialects
The Hindi language is spoken by millions of speakers and there are 48 recognized Hindi dialects. These dialects are mutually intelligible and to make the translation truly connect and captivate your audience, our translators understand the target audience and use the dialects that resonate with them well.
Consider Formality
There are both formal and informal words and during the translation, there is a great need to pay attention to them. Professional Hindi translators are aware of this and therefore, they are able to choose the appropriate words. This makes sure the translation serves well and they feel valued.
Hindi is an official language of India and it follows the Devanagari writing system. Very few people know but there are also large communities of Hindi speakers living in Nepal and South Africa too. Below are some more interesting facts about the Hindi language:
✔ After Spanish, Mandarin, and English, this language is the world's fourth most natively spoken language.
✔ Talking about the Indian states; this language is officially spoken in Madhya Pradesh, Himachal Pradesh, Uttar Pradesh, Bihar, Haryana, etc.
✔ Similarly, it is also spoken in several union territories – National Capital Territory, Chandigarh, Dadra & Nagar Haveli, Andaman & Nicobar Islands, and Daman & Diu.
✔ To prepare the grammar of Hindi, the Indian government set up a committee in 1954.
✔ In Hindi-speaking regions of India, the Hindi day is celebrated on the 14th of September annually.
✔ The " Hindi" name comes from the Persian word "Hind" which means "land of the Indus River".
The emergence of Hindi begins with the Aryan migration or invasion in about 1800 BCE to North-Western India. Aryans brought with them the sacrosanct Sanskrit. But Sanskrit alone was not a complete language yet. The emergence of any language goes along with the evolution of human beings and the more objects to specify in your surroundings the more vocabulary you generate.
As life became complicated so did the language also. The Aryans were tribal, hence majorly, gathers and hunters. It was they're coming to the fertile regions of Indo-Gangetic plains that they thought to lead a more settled and priestly life and it was then they were presented to more objects, like a plough, for which they didn't have a word. Sanskrit was not a written language till 500 BCE and so the Aryans didn't even have any words for reading, writing, or recording.
Hindi was used by Indian leaders to highlight national identity throughout the struggle for freedom. Hindi is considered a literary language since the 12th century. The emergence of prose, however, starts only in the 18th century, which highlights the emergence of Hindi as a complete literary language. This is when progressive globalization and translation go hand in hand and as a result, several businesses benefit from translation solutions. Also, the development of the internet has totally transformed the ability to translate, access, as well as understand documents worldwide.
Countries that speak Hindi
Hindi is one of the expressive languages and has more than 180 million people speakers. Also, there are another 300 million who regard it as their second language. The Hindi language has a huge audience base and translating to Hindi is the wisest choice when expanding your business to a Hindi audience. Given below are the following countries where the Hindi language is highly spoken:
| | |
| --- | --- |
| Bangladesh | India |
| Singapore | United States |
| New Zealand | United Arab Emirates |
| Germany | Philippines |
| United Kingdom | Bhutan |
| Belize | Botswana |
| Kenya | South Africa |
| Djibouti | Uganda |
| Yemen | Canada |
| Nepal | Zambia |
Country: India
Capital: New Delhi
Population: 140.76 Crores
Constitutional Republic: President Droupadi Murmu and Prime Minister Narendra Modi
Currency: Rupee
GDP (ppp): 3.18 lakh crores USD
Unemployment: 7.1%
Government Type: Constitutional Republic
Industries: deals in Steel, engineering and machine tools, electronics, computer software, research and development, textiles, agriculture, pharmaceuticals, automotive, manufacturing, communication, construction, power, chemical, etc.
Hindi is categorized under the Indo-European language family and that belongs to the Khariboli subgroup. Hindi has many dialects, which are spread among every Hindi-speaking region generally referred to as the Hindi belt. It holds around 295 million native Hindi speakers. Here, we will show some major dialects of Hindi:
| | |
| --- | --- |
| Haryanvi (हरियाणवी ) | Braj Bhasha (ब्रज भाषा) |
| Khari Boli (खड़ी बोली) | Chhattisgarhi (छत्तीसगढ़ी) |
| Rajasthani (राजस्थानी ) | Bihari (बिहारी) |
Popular Hindi Translation Phrases
It is interesting to know both Hindi and English are a part of the same Indo-European language family. Hindi and English are the most popular languages spoken in India and given below are translations for English phrases that allow English speakers to communicate in Hindi language:
| | | |
| --- | --- | --- |
| English Phrase | Hindi Translated Phrase |   |
| Hello (General greeting) | नमस्ते | Namaste |
| How are you? | आप कैसे हैं | Aap kaise hain? |
| Long time no see | बहुत समय से देखा नहीं | Bahut samay se dekha nahi |
| What is your name? | आप का नाम क्या है | Aapka naam kya hai? |
| Good morning | शुभ प्रभात  | Shubh prabhat |
| Good night | शुभ रात्रि | Shubh Ratri |
Affordable Hindi Translation Services for Your Business
Affordable translation permits companies to trade successfully in other countries to reach new clients and materialize their full marketing potential. Translation work can make a huge difference between an ineffectual or a successful business. When our translator accurately translate website into Hindi language, your business more effectively starts making its place in the Indian market. The native language translators will make sure that the grammar, context and cultural meaning of the original document are maintained in the translation.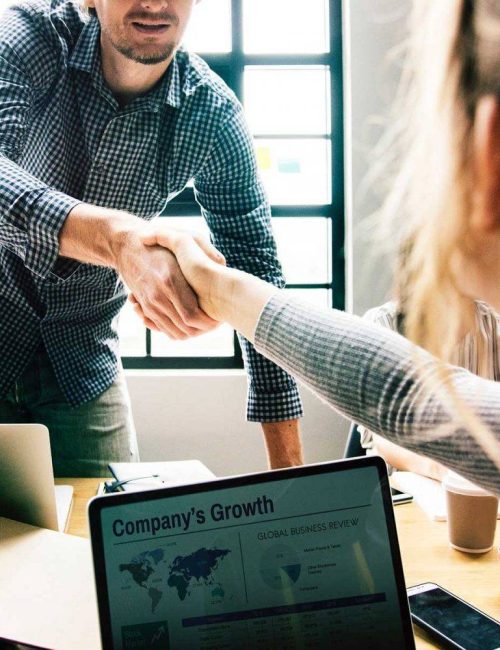 Need of Hindi Translation Services For Your Business Today
No matter whether you are targeting Hindi speaking natives in India or a foreign country, it is for sure that you will feel a great need of business document translation to succeed in your objective. Every customer, when approached in his native language, feels connected with the brand and the chances of making a purchase increase. This is why translation into the Hindi language is considered to be so important for business owners.
Identify Market Potential
How will you launch your business in the target market if you don't know the scope of success in the given market? This is why translating marketing materials, and other allied documents are highly recommended to businesses who want to have a perfect understanding of the market potential.
Reach Target Audience
Translation plays a major role in helping businesses connect with their target audience. As mentioned earlier, language is an important aspect for customers, and when any company reach out to them with a persuasive message in their native language, they tend to be more attracted to the brand.
Boost Sales
Your product sales will automatically increase, once you are able to reach your target audience successfully. As translation will remove the language barrier, it would be easier for you to convey your thoughts to your customers. Eventually, you'll succeed in boosting the chances of an increase in sales.
Better ROI
Last but not the least, the returns on investment would also improve. The productive marketing strategies coupled with quality translation will help increase your sales, which in turn, will increase your ROIs. Hence, translation is all that you need for achieving your desired goals in a much better way.
Understand importance of translating business documents into Hindi is a perfect gateway to success in several industries, such as agriculture, petroleum products, chemicals, diamond polishing, jewellery manufacturing and the textile industry. This is because these industries contribute a major proportion of India's export earnings and GDP. Hence, if you want to expand your business in these specific sectors, the scope is certainly high and you will have to resort to quality translation.
We at Tridindia
Professional Hindi Translation For Documents
Global success is the key that drives the requirement for translating different types of Documents into Hindi, related to business and others. While communicating with Indian business delegates, clients and employees, you have to ascertain that the other party easily understands what your document is conveying. This is why translating is important in filling language gaps, and fulfilling your objective.
Types Of Hindi Translation We Offer
Keeping in mind, all the challenges that you might face while setting up or expanding your foreign business in India, we offer outstanding business translation for everything – right from your website to necessary certificates, documents and others. Hence, we serve you as the one-stop solution that guarantees total satisfaction to you in the following genres –
Hindi Contract Translation
Hindi Technical Translation
Hindi Legal Translation
Hindi Literary Translation
Hindi Book Translation
Hindi Manual Translation
Hindi Patent Translation
Hindi Paper Translation
Hindi Media Translation
Hindi Medical Translation
Hindi Powerpoint Translation
Hindi Subtitle Translation
Hindi Proposal Translation
Hindi Website Localization
Hindi Content Localization
and more..
This is not the end; we have more to offer to you. So, depending on your needs, you will be provided with different Indian language translation solutions within your budget and desired time frame. Because besides Hindi, we also translate into different language dialects, such as Marwari, Braj, Bundeli, Kanauji, Chattisgarhi, Bagheli, Avadhi, Bhojpuri and so on.
Benefits of Outsourcing Hindi Translation Services to Us
When you plan to outsource translation, you will find that there is a number of translation vendors in the global market. Hence, it becomes a tricky task to find the right company that can handle all your translation requirements. Not just it is a hectic task, but a time-wasting task too. This is why we are here at your service, to help you with your complex translation requirements and proper proofreading in translation with complete accuracy.
Data Privacy
This is one of the major benefits of outsourcing the services to us. We assure complete privacy to you for any of your data – personal or project related.
Faster TAT
No matter what the size of your project is, we assure you that the project would be delivered to you within the shortest possible time frame.
Quality Control Systems
Once the translation part is completed, the output is passed through several QC stages, which check the output on different quality parameters.
Culturally Relevant
The translation we offer to you is in line with the cultural preferences of the target market, so as to avoid any quality issues in the output.
Years Of Experience
With many years of experience, we understand what helps businesses to grow in a specific market. Our team works according to the trend.


Native Translator
We work with 100% native translators, especially individuals who are specialized, professional and highly experienced. We have expertise in the industry.
With these astonishing benefits of translation company, you will move a step ahead in achieving your end objective. Although translation is a small part of a huge project, it should not be considered of little importance. A slight mistake in translation can completely ruin your entire project. Hence, you must outsource these services to someone experienced.
Get in touch
Don't hesitate to contact with us for inquiries!
Through our industry knowledge and experience, we execute translation that will definitely profit your business.
Easy Project Consultation
Your Trusted
Hindi
Translation
Agency Online
With all the challenges that you might face while establishing or expanding your business in India, we offer translation for everything- starting from your website to essential certificates, documents and so on. Thus, if you are planning to expand your business roots, you must translate your business materials into Hindi. This will assist you to gain a stronghold in the industry, as individuals who are comfortable in Hindi can also feel associated with your brand, and would be convinced to buy. We guarantee you:
Professionalism in every translation
Cost-effective rates
Quality control process
Customer support
Our team of experienced Hindi translators is equipped with all the abilities to over the difficult translation challenges here to assist you with accurate Hindi translation for websites or documents. We also offer certified translation for immigration, at some of the affordable prices you can find.
Our Experts
Hindi
Translators
Number of Hindi Language Speakers
Around 41% of the total Indian people are local Hindi speakers. Also, Hindi is spoken in many other nations. Our native speakers assist you to reach your target audience successfully. As our budget friendly technical document translation will remove the language gaps, it would be easier for you to convey your business information to your customers. Automatically, you'll succeed in boosting the chances of an increase in sales.
Contextually Relevant
As more and more businesses are reaching out to worldwide consumers, translation to Hindi has become important. With quality translation carried out by certified, native language professionals, you will reap the enormous benefits of human translation by human translators and this will guarantee you contextual relevancy.
If you were searching for Hindi translation at affordable rates, get in touch with us and you will see why thousands of other clients have entrusted us with their translation requirements.
Case Studies
We are dedicated to
serve you all time
Increase your reach and sales with Hindi translation
and make your business expand in Indian Market.
Why Choose Us
Choosing Tridindia for Hindi language solutions can be your good decision.
We appoint a dedicated project manager for comprehensive corporate document translation orders at no extra cost to make sure your preferences are taken care of and you can get advantage from a single point of contact. You can trust us to assist you to leverage the perks of reaching out to the Hindi-speaking population.
Higher Quality & Accuracy Level
With a complete understanding of translation, we deliver the services. Our team maintains certain standards of high quality and accuracy while translating.
Comprehensive Language Solutions
When it comes to language, our team ensures to deliver unique solutions for translation and localization for various industries that too at an affordable rate.
Certified Translation Services
Being professionals in the industry, we offer translation for every type of translation project. Also, with expertise in different fields, we error-free work.
Native Expert Translators
Our team has high-skilled native expert translators of the Hindi language. We believe that no one else could translate more accurately than a native person.
Easy Project Consultation
Before you assign your project to us, we conduct a small and deep discussion so that we can understand your requirement more clearly and conveniently.
Fastest Turnaround Time
We always assure you of a quick turnaround time, so that we don't disturb your further plan of action and enable you to initiate your smooth work process.
Realfact
The Unbeatable Hindi Translation Master since 2002
With a huge team of expert native language translators who has expertise in different fields, we have made a chain of satisfied customers who have a successful business now.
Steps
Take some easy steps for Hindi Translation Order
Let's work together to take your business to the height of success. Here, we give you access to high-skilled translators who can boost retention.
Contact us first
Approach us to tell us about your project and the assignments.
Consult with Project Manager
Discuss the projects and strategies with the experienced project manager.
Place Your Order
Choose the type of translation and language you want to use in your content.
Get Delivery On Time
Get the entire work done within or before the deadline you assigned us.
FAQ
Frequently Asked Questions on Hindi Translation
TridIndia Providing Certified Hindi Translation Services in:
Surat Visakhapatnam Ajman Oman Uttar Pradesh Maharashtra Karnataka Tamil Nadu Telangana West Bengal Madhya Pradesh Haryana Kerala Bihar Rajasthan Assam Odisha Punjab Andhra Pradesh Jammu and Kashmir Uttara khand Himachal Pradesh Jharkhand Goa Puducherry Manipur Chhattisgarh Meghalaya Andaman and Nicobar Islands United Arab Emirates Pakistan Taiwan Peru Netherlands Thailand Palestine Ireland Japan Mexico Hong Kong Sri Lanka Finland Maldives Czech ia Iran Poland Switzerland South Korea Belgium Myanmar (Burma) Lebanon Uzbekistan Greece Kuwait Ghana Morocco Qatar Sweden Armenia Ethiopia Israel Kazakhstan Romania Tanzania Latvia Denmark Argentina Oman Venezuela Bulgaria Belarus Algeria Moldova Portugal El Salvador Jordan New Zealand Afghanistan Austria Bahrain Costa Rica Hungary Albania Azerbaijan Slovenia Somalia Tunisia Yemen Colombia Estonia Georgia Norway Serbia Brunei Chile Cameroon Honduras Croatia Jamaica Lithuania Mauritius Sudan Kosovo Bolivia Slovakia Senegal Uganda Bahamas Congo – Kinshasa Côte d'Ivoire Cape Verde Curaçao Ecuador Iceland Luxembourg Montenegro Macedonia (FYROM) Mongolia Malawi Panama Rwanda Syria Turkmenistan Zambia Angola Bosnia & Herzegovina Barbados Burkina Faso Bermuda Bhutan Central African Republic Congo – Brazzaville Cyprus Gabon Guernsey Gambia Guatemala Guam Haiti North Korea Liberia Lesotho Libya Malta Mozambique Sierra Leone Tajikistan Trinidad & Tobago Uruguay Samoa Zimbabwe
Testimonial
With years of experience, we know what your industry needs for growth.
Through our industry knowledge and experience, we execute translation that will definitely profit your business.
"The best thing that I liked about TridIndia is their professionalism & promptness in delivering bulk projects within shorter time frame. Kudos to the team..!!"
"The best thing that I liked about TridIndia is their professionalism & promptness in delivering bulk projects within shorter time frame. Kudos to the team..!!"
"When you are in the technical industry, you know how difficult it is to communicate with your multilingual customers. But, TridIndia made this simple for us."