Hungarian Translation Services
Trying to reach the Hungarian-speaking people across the world? Hungarian Translation services may help you connect with them faster by sharing essential information related to your brand in their native language.
Why You Should Invest in Hungarian Translation Today?
Hungarian has around 13 million people who speak this language, among whom over 9.8 million live in Hungary. This language is a part of the Uralic language family. It is believed that it is the toughest language to learn. While Hungary's language is basically referred to as Hungarian beyond the country's borders, in fact, its appropriate name is "Magyar", which can also be utilized to refer to the Hungarian people. With a huge population speaking this complex language, it would be harder for any business to connect with this population of the world without translating their content into the Hungarian language. Hungarian language translation plays the main role in capturing the attention of non-native customers.
Fastest professional Hungarian translation services by 4000+ certified Hungarian translators who offer accurate translation services in Hungarian language for government, public and private sectors. Do you want to introduce your app in the markets or stores of Hungarian-speaking regions? Have you planned award-winning strategies to make it the most popular and highly demanding app? To achieve this goal, you need to reach all the people spread across those markets by using their local language. But, reaching them with only one language would not help you to meet this need. You can make this possible through clear and timely translation in the language used by your suppliers, end users, and all associated people. While converting the app specifications and other details into several languages, it is crucial to consider the linguistic, cultural, and all nuances. Thus, it is essential to let professional translators provide you error-free translation.
English to Hungarian Translation Services
For any business environment, Hungary is welcoming and accommodating to foreign businesses. Besides taxes and a great geopolitical location, Hungary has a lot to offer. However, the biggest concern revolves around expanding businesses to regions while being localized. Using English to Hungarian translation services is the best way you see significant potential to expand your business to Hungarian-speaking markets.
We understand quality is the essential virtue to create a good impression. However, there is a need for professional translators who are trustworthy and assist you in building a striking brand reputation. We have skilled translators who understand the Hungarian-speaking market in a better way. Thus, they assure to deliver the translation that brings in great results.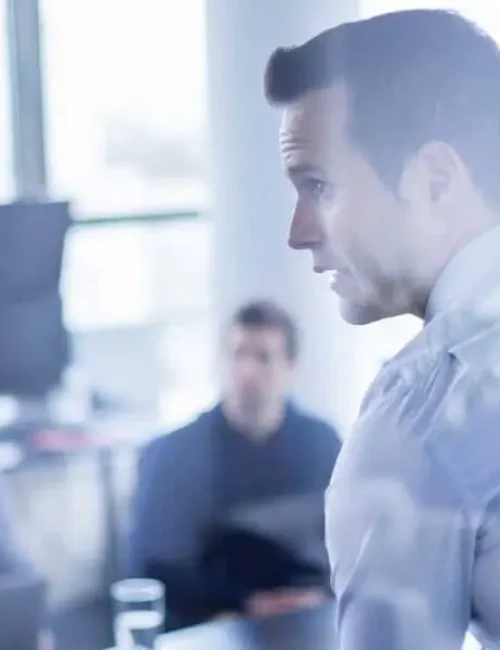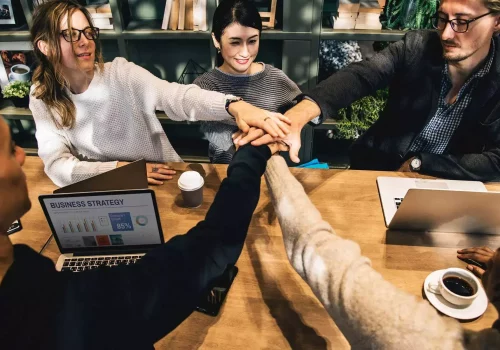 Get Certified Hungarian Language Translators For Your Project
Hungary is best known for providing the best business environment with great opportunities. Doing business is considered very cost-effective and low risks are associated especially compared to Western Europe. In this, Tridindia can help you to provide the best Hungarian translation that can help you establish a base of operations and allow great success.
If you want to grow in the Hungarian market, it should be a top priority for using translation to expand your horizon. We have professional Hungarian language translators for you and they make sure the right translators work on your project with great dedication. This helps to enhance communication to build trust and credibility and this can help companies achieve their goals and succeed in the global marketplace.
Hungarian Translation Market
Hungary is one of the countries that is considered to be least affected by making changes in the arrangement as there are fewer restrictions. Hungary can amplify your brand's reach and this can expose you to their established audience and provide a way for gaining credibility and recognition in the market. To see success in the Hungarian market, your business needs to use Hungarian translation to seamlessly blend into any cultural landscape./p>
Foreign investment is a major part of Hungary's economy, and Hungarians are always welcoming. To ensure great success in the Hungarian-speaking market, it is important to use approaches that represent a significant opportunity for businesses. Translation helps businesses to tap into a growing market and build relationships with customers who may not otherwise have access to your solutions.
According to experts, there are approximately 13 million speakers of Hungarian and most of them live in Hungary. However, there are also significant populations of Hungarian speakers in neighboring countries, including Romania, Serbia, Slovakia, and Ukraine and investment in Hungarian translation will not only restrict your business to only Hungary. Translating into Hungarian is challenging and there is a need to get a professional translation to see great results.
Hungarian Translation Tips
Hungarian is considered a highly agglutinative language. There are a lot of grammatical functions that are attached to the word and sometimes translators miss out on them and this leads to poor translation. Given below are the following translation tips our translators follow:
Text Expansion
The Hungarian language is an expansive language and it requires 35 percent more words than English words. The increased space during Hungarian translation can bring changes in the format. Therefore, it is important to consider everything to ensure the translation doesn't go so long..
Complexity Levels
The Hungarian language is known for its complexity and has fairly confusing system of grammar and also includes multiple levels of formality. For this, Hungarian translators need to be extremely assured and experienced to ensure that translation goes well with the authenticity of the content.
The Hungarian language has evolved a lot in its journey and Hungarian language has absorbed various influences from neighboring languages as well. Given below are some more interesting facts about the Hungarian language:
✔ Hungarian comes under 24 official languages of the European Union.
✔ Hungarian language has changed a lot from its ancient form and retains 64% of its original etymons.
✔ The Hungarian language stems from the Finno-Ugric language group and this makes it completely different to the languages from the rest.
✔ Hungarian is considered one of the most difficult languages in the world to learn.
✔ There are around 13 million who speak Hungarian.
✔ The Hungarian language actually belongs to Asia.
✔ Magyar is the actual term for the Hungarian language.
✔ The longest word in the language has 44 letters.
✔ Hungarian language uses two words for the color red.
The Hungarian language origin can be traced back thousands of years when there were influences from various cultures and historical events. It is said that the Hungarian language has linguistic ties with other Uralic languages that demonstrate the shared heritage and cultural connections. It is also believed that the Uralic-speaking peoples who have migrated from their ancestral homeland in the Ural Mountains led to the development of distinct Uralic languages, including Hungarian.
Throughout history, Hungary has been highly influenced by neighboring cultures and this has resulted in its borrowing of words. In the early medieval period, the Hungarian tribes migrated to the Carpathian Basin, where they interacted with other language communities such as Slavic, Turkic, and German. There were huge contributions taken from these languages that led to the enrichment of the Hungarian vocabulary through loanwords and cultural exchanges.
Despite these external influences, Hungarian maintained its distinct linguistic features and made itself apart from other Indo-European languages prevalent in the region. The Hungarian language has played a significant role in shaping culture, literature, and national identity. Thus, it is considered a powerful symbol of Hungarian heritage and connects the people to their historical roots.
Countries that speak Hungarian
Hungarian has about 13 million native speakers and there are more than 9.8 million who live in Hungary. There are millions of additional people scattered in other parts of the world and some countries with Hungarian language speakers are:
| | |
| --- | --- |
| Ukraine | Austria |
| Israel | Hungary |
| Czech Republic | Serbia |
| United Stated | Canada |
| Romania | Slovenia |
| Vojvodina | Croatia |
| Slovakia | |
Country: Hungary
Capital: Budapest
Population: 97.1 lakhs
Parliamentary Republic: President Katalin Novák
Currency: Hungarian Forint
GDP (ppp): 18,184.8 crores USD
Unemployment: 4.10%
Government Type: Parliamentary Republic
Industries: Agriculture, mining, metallurgy, construction materials, processed foods, textiles, chemicals (especially pharmaceuticals), motor vehicles, precision and measuring equipment
Country: Romania
Capital: Bucharest
Population: 1.91 crores
Semi-Presidential Republic: President Klaus Lohannis
Currency: Romanian Leu
GDP (ppp): 28,408.76 crores USD
Unemployment: 5.44%
Government Type: Semi-Presidential Republic
Industries: Deals in textiles and footwear, food processing, petroleum refining, agriculture, light machinery and auto assembly, mining, timber, construction materials, metallurgy, chemicals, etc.
Hungarian language has various dialects and it is one of the most mutually intelligible languages that show variations in phonetics and vocabulary only. Some of the dialects are spoken in very few regions and has preserved archaic features of the language too. Given below are the following language dialects:
| | |
| --- | --- |
| Southern Transdanubia | Southern Great Plain |
| Tisza-Kőrösi | Western Transdanubia |
| Central Transdanubia | North-Western |
| Palóc | Transylvanian Plain |
| Székely | Moldavian (Csángó) |
Popular Hungarian Translation Phrases
Hungarian language belongs to the Finno-Ugric language family and is a widely spoken language. Hungarian is also the most used non-Indo-European language in Europe also spoken in Western Siberia by about a few thousand native speakers in total. So, those who are interested in communicating in the Hungarian language, here are the translation of common English phrases:
English Phrase
               Hungarian Translated Phrase
| | |
| --- | --- |
| Hello! | Helló |
| Good morning | Jó reggelt kívánok |
| Good luck | Sok szerencsét |
| Goodbye | Viszontlátásra |
| Thank you | Köszönöm |
| How are you? | Hogy vagy? |
Affordable Hungarian Translation Services for Your Business
Translation plays the most crucial role in modern society. As the entire globe is connecting on the basis of the information shared and communication advancement, it is just natural that there has been a consistent demand for translation of ideas from one language to another. To reach a wider people in Hungary, your brand needs to survive in the Hungarian-speaking consumer market. And this could only be possible with Hungarian translation by Tridindia that assures smooth and effective communication between your business and the prospective customers. Our cost effective enterprise translation will keep your business safe from the following issues-
To rule the Hungarian market, you need satisfactory document translation that helps your business to understand the language and culture of the target market. This makes your business more relevant in the Hungarian language too.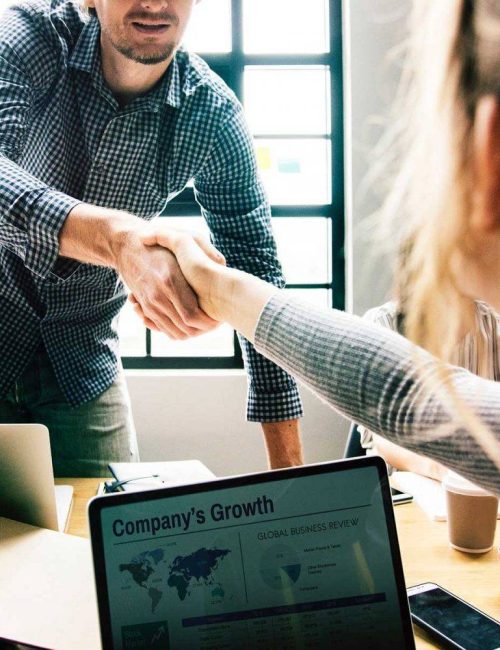 Interesting Facts About the Hungarian You Need to Know
Need of Hungarian Translation For Your Business Today
Translating into the Hungarian language has its own prime importance in several industries for growing business and revenue. Businesses have various reasons for translating content for global audiences. It may be to sell to worldwide customers, develop a global business partnership, start a business in a new foreign market, and lot more. Here are some other benefits of translation:
Identify Market Potential
In order to generate more leads and boost sales volume, companies often require to make their products or services more accessible to the end users. While doing global business, everything related to your specific good or service must always be translated into the target language to let every customer get familiar with them and make an instant purchase.
Reach Target Audience
Another key reason for translation is engaging with the target audiences. You would not be able to interact with people in foreign countries if there is no common language to convey the messages precisely and clearly. Translation helps in understanding the needs, preferences, and demands of customers by reaching them in their local language.
Boost Sales
In order to generate more leads and boost sales volume, companies often require to make their products or services more accessible to the end users. While doing global business, everything related to your specific good or service must always be translated into the target language to let every customer get familiar with them and make an instant purchase.
Better ROI
Adapting information about products, services, or a company into the language and culture of the target regions helps to gain a competitive edge. More acceptance you get into the global market, more revenue you will be able to generate. Thus, if you are in a need to take the biggest slice of the target market, you must include translation as an imperative business strategy.
Do you know that Hungarian is a native language to Austria, Serbia, Slovenia, Hungary, and more? It is spoken by more than millions of people worldwide. Therefore, you have excellent opportunities to grow your business globally through quality translation in the Hungarian language. But, ensure that you choose only knowledgeable translation experts who better understand the dialect, linguistic, and cultural differences.
Types of Hungarian Translation We Offer
Offering translation in more than 250 language pairs for over 15 years, we have the ability to translate a number of content types, papers, and other material for various industries. Our successful business translation company have successfully handled varying requirements of high-profile clients from different parts of the world. Some of the common types of translation we are constantly providing are listed below –
Hungarian Website Translation
Hungarian Content Translation
Hungarian Document Translation
Hungarian Certificate Translation
Hungarian Website Localization
Hungarian Content Localization
Hungarian Content Writing
Hungarian Audio Translation
Hungarian Video Translation
Hungarian Contract Translation
Hungarian Technical Translation
Hungarian Legal Translation
Hungarian Literary Translation
Hungarian Book Translation
Hungarian Manual Translation
Hungarian Patent Translation
Hungarian Paper Translation
and more
The list of our translation solutions is not yet over, even there are lots more. Our team has expertise and experience to easily manage the complex assignments (short-term and long-term) beyond the client's expectation. Hence, if you are looking for the Hungarian linguists to translate your customized content, then contact us today.
Why Choose Us
Choosing Tridindia for Hungarian language solution can be the best decision
Are you looking for the company that can assist you with the quality & timely translation of all types of documents or papers you require? We bring you the perfect solutions to this problem in the form of reliable and urgent translation for global campaign. Many global clients trust us for the following reasons –
Higher Quality & Accuracy Level
We have a team of quality analysts who checks out the translated document completely to ensure it maintains high levels of quality and accuracy.
Comprehensive Language Solutions
If your target audience speaks the Hungarian language, we are here to provide you with quality Hungarian translation through our effective solutions.
Certified Translation
Services
We provide actual certified translation solutions to ensure that you receive an error-free, culturally relevant and legally correct translation effectively.
Native Expert Translators
We have many native expert translators who have extensive knowledge of the Hungarian language and can translate flawlessly.
Easy Project Consultation
We facilitate our clients with project consultation so that we could address each and every query and clarify everything about our service.
Fastest Turnaround Time
Our sole motive is to give our clients complete satisfaction. Our translator and quality analyst work together to complete the work within faster TAT.
Benefits Of Outsourcing Hungarian Translation Services To Us
Translation is not as easy as one might believe. You have to be an expert at source & target languages, subject matter, and terminologies. Even you also need deep knowledge of the local culture, custom, and dialects of a target region. That's a reason, most of the people and organizations outsource the need to qualified and erudite Hungarian linguist.
Data Privacy
Your confidential data whether it is related to translating files or other stays secure with us. All our translators sign NDA before starting work.
Faster TAT
With detailed knowledge and updated training in specialization areas and translation, our team ensures timely delivery of authentic translation.
Culturally Relevant
We give complete attention to even the minor cultural differences in order to provide the culturally-precise meaning of the translated messages.
Our skilled and dedicated team not only translate the content, but also ensure that it is well received by the desired audiences. We have many years of experience in providing professional translation into or from the Hungarian language for a range of content for public use or business purpose. so, you can fully trust us for providing top benefits of human translation.
Get in touch
Don't hesitate to contact us for inquiries!
We are the most prestigious and trusted translation agency. Our licensed translators are versed about the behavior & culture of targeted the audience. Want to know how we can help you, call us NOW!
Easy Project Consultation
Steps
Few Easy Steps to Hungarian Translation Order
To efficiently sell to Hungarian people or partner with Hungarian clients, translation is required to make them understand your ideas and thoughts. Here are some steps that you should follow.
Contact us first
Give a call to our expert and tell him about your requirements.
Consult with Project Manager
If you want to know detailed information about our service, our project manager can help you.
Place Your Order
Choose the type of translation you want in the Hungarian language and place your order.
Get Delivery On Time
Once your translation is done, we will deliver it to you within the deadline.
Talk to Us
We are dedicated to
serve you all time
Let's help your business grow internationally and trade with the overseas market so that it witnesses an increase in revenue and profitability.
FAQ
Frequently Asked Questions on Hungarian Translation
Testimonial
With years of experience, we know what your industry needs for growth.
Through our industry knowledge and experience, we execute translation that will definitely profit your business.
"The best thing that I liked about TridIndia is their professionalism & promptness in delivering bulk projects within shorter time frame. Kudos to the team..!!"
"The best thing that I liked about TridIndia is their professionalism & promptness in delivering bulk projects within shorter time frame. Kudos to the team..!!"
"When you are in the technical industry, you know how difficult it is to communicate with your multilingual customers. But, TridIndia made this simple for us."
Realfact
The Unbeatable Hungarian Translation Master Since 2002
Hungarian translation is an interesting and effective way to spread ideas and information about your brand to the target market. Tridindia will let you communicate effectively in your customers' native language to boost their understanding.
TridIndia Providing Certified Hungarian Translation Services in:
Ahmedabad NCR Bangalore Chandigarh Chennai Delhi Gurgaon Hyderabad Kolkata Lucknow Mumbai Noida Pune Ghaziabad Gurugram Surat Visakhapatnam Dubai Abu Dhabi Ajman Oman Uttar Pradesh Maharashtra Karnataka Tamil Nadu Telangana West Bengal Gujarat Madhya Pradesh Haryana Kerala Bihar Rajasthan Assam Odisha Punjab Andhra Pradesh Jammu and Kashmir Uttara khand Himachal Pradesh Jharkhand Goa Puducherry Manipur Chhattisgarh Meghalaya Andaman and Nicobar Islands United States Philippines United Kingdom Germany Canada China Australia Ukraine Nigeria Malaysia France Bangladesh United Arab Emirates Turkey Pakistan Indonesia Saudi Arabia Kenya Egypt Taiwan Russia Singapore Peru Italy Netherlands Spain Thailand South Africa Palestine Ireland Japan Vietnam Mexico Hong Kong Sri Lanka Nepal Finland Maldives Brazil Czech ia Iran Poland Switzerland South Korea Belgium Myanmar (Burma) Lebanon Uzbekistan Greece Kuwait Ghana Morocco Qatar Sweden Armenia Ethiopia Israel Kazakhstan Romania Tanzania Latvia Denmark Argentina Oman Venezuela Bulgaria Belarus Algeria Moldova Portugal El Salvador Jordan New Zealand Afghanistan Austria Bahrain Costa Rica Hungary Albania Azerbaijan Iraq Slovenia Somalia Tunisia Yemen Colombia Estonia Georgia Norway Serbia Brunei Chile Cameroon Honduras Croatia Jamaica Lithuania Mauritius Sudan Kosovo Bolivia Slovakia Senegal Uganda Bahamas Congo – Kinshasa Côte d'Ivoire Cape Verde Curaçao Ecuador Iceland Luxembourg Montenegro Macedonia (FYROM) Mongolia Malawi Panama Rwanda Syria Turkmenistan Zambia Angola Bosnia & Herzegovina Barbados Burkina Faso Bermuda Bhutan Central African Republic Congo – Brazzaville Cyprus Gabon Guernsey Gambia Guatemala Guam Haiti North Korea Liberia Lesotho Libya Malta Mozambique Sierra Leone Tajikistan Trinidad & Tobago Uruguay Samoa Zimbabwe UAE