Italian Translation Services
Achieve more effective communication with millions of Italian speakers worldwide by leveraging the finest Italian translation services. Quickly connect with this extensive audience to establish a solid foothold in the Italian market and effectively promote your brand.
Why You Should Invest in Italian Translation Today?
About 63 million people around the world communicate in Italian as their first language and around 3 million speak Italian as a second language. Italian is the 20th most spoken language around the world and it is also the 4th most studied language across the world. For centuries Italy was divided into various states until the Unification of Italy in 1861. These states were mostly under international rule hence there were many dialects spoken throughout the country. When Italy was united in 1861 the decision was taken to use the Tuscan dialect the major language of the country. According to a large number of migration from Italy to the US in the 19th century, the Italian language has always been a famous language in the states, about 709,000 Americans communicate in the Italian language as per the U.S Census Bureau, with most of them residing in New York as well as New Jersey.
Fastest professional Italian translation services by 4000+ certified Italian translators who offer accurate Translation Services in the Italian language for government, public and private sectors. So, you have prepared an annual analysis report of your business in order to send it to the staff of the Italian office branch? Are you sure that your Italian business associates will clearly and properly understand the facts described in your report? Do the targeted people not familiar with the language you use in the report? If there is any kind of language differences, then you might necessarily need support from reliable translation company to convert the content into Italian lingo considering the local dialects and industry-specific terminologies. It helps in formulating precise communication effectively and efficiently with no confusion. So, don't overlook translating needs.
English to Italian Translation Services
Italian is known world's most spoken language in the European countries and it also holds official language status in Italy, Switzerland, San Marino, and the Vatican City. With 85 million speakers across the globe, businesses looking to tap into the Italian market may not want to miss out on the opportunity. Therefore, they prefer to go for English to Italian translation services to being in potential to target a huge Italian-speaking audience base.
No matter what sector your business falls into, we have Italian language experts specializing in various subject areas and have relevant expertise in translation. They are native language speakers and have fluency in Italian and English language to ensure translation stays authentic.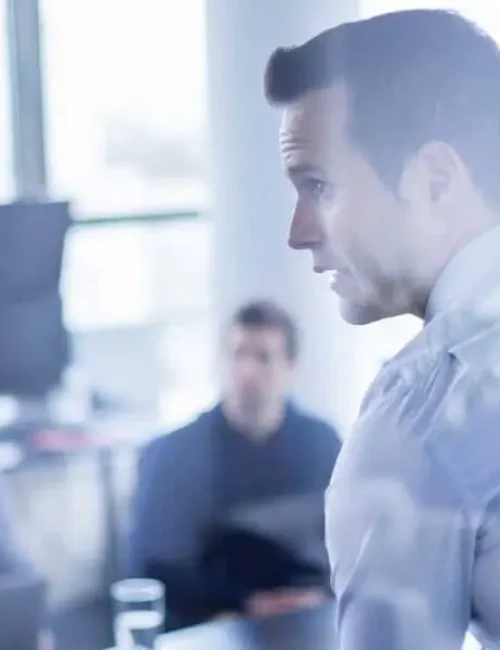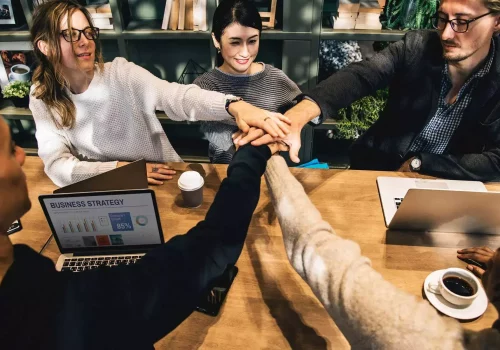 Get Certified Italian Language Translators For Your Project
The Italian language speakers are found in Italy which is one of the industrial democracies in the world. So, working with the Italian market requires your business to get things translated into Italian to see success. For different Italian translation projects, Tridindia is highly trusted by leading international companies. We have skilled professional translator who hold immense knowledge and have great experience.
Our reliable Italian language translators come with years of industry expertise and we can help with high-quality translation for various sectors. Choosing us will give your business the edge in the country's richly varied marketplace and enable you to carve out a position within the Italian consumer marketplace.
Italian Translation Market
Italy's consumer market is really strong and it always tempts international companies to plan and expand in the Italian market. Italy is majorly known for its food, culture, and fashion and it is more than a top tourist destination. It is also one of the industrial capitals in the world today and therefore, the Italian language holds immense significance in the business sector.
For better functioning of the business, there is a huge demand for English for Italian translation. The majority of the particular demand for Italian translators can be seen highly in the financial sector. Also, Italy is one of the largest economies in the EU and it provides an attractive opportunity for investment.
If you want to make your international business grow well in the Italian region, our Italian translators can help you reach a native and fluent Italian-speaking audience. Our translators are well aware of the demographics within Italy and ensure to use of the right dialect to allow error-free translation.
When translating into Italian language, there are various things to look for including the layout, design, grammar, and functionality. For accuracy, translators need to be careful and below are important tips to consider for Italian translation:
Using Italian Dialects
There is a huge array of Italian dialects and you can see the variation in the Italian language in Italy alone. So, while translating, it is important to consider Northern, Central, and Southern dialects and understand differences in vocabulary and pronunciation.
Work With Gender and Formality
The difference between Italian and English is the gendered nouns. For translation, it is important to use the correct suffix and adjective that can match the noun the content is referring to in the translation. Also, there is a need to work on formal and informal to maintain the right context.
It is interesting to know, the Italian language was not officially made the language of Italy until 2007. Till now, 93% of the population of Italy faced controversy over language standardization. Italian became an official language in 1861 and there were just 21 Italian letters in the Italian alphabet. Below are some more interesting facts about the Italian language:
✔ The Italian is the 3rd most common language in Europe.
✔ You will not see any Italian words containing the letters "K", "W", "J", "X", or "Y".
✔ The Italian language is spoken by 85 million people worldwide making it the 20th most spoken language in the world.
✔ Italian is the official language in Italy, the Vatican City, and Switzerland.
✔ About 1.6% of all websites on the internet are written in Italian.
Similarly to all Romance languages, Italian language origin can be traced back to Latin. The Italian language started to diverge from Latin in the 5th century and this was seen after the fall of the Roman Empire. The Italian language evolved very slowly and until the 10th century, there were no texts written in the Italian language. However, gradually language became more popular through Italian literature and poetry.
By the 14th century, the number of Italian speakers increased further and the country was split into several distinct states. These states give rise to different dialects. The Tuscan dialect is considered the language of Italy and was given major importance. In 1861, only 2.5% of the population spoke the Tuscan dialect, and Italian speakers predominantly used regional dialects until the 1950s.
By the 1970s, the modern Italian language was established but it was not made the official language of Italy until 2007. Even now, 50% of Italians speak regional dialects and they are incomprehensible to people from different regions.
Countries that speak Italian
Italian language is a part of the Indo-European language and has speakers that can also be found in the nation's territories in eastern and northern Africa. Not only this, it has a presence in emigrant communities within countries making Italian a truly global language. Below are the following countries where you can find Italian speakers:
| | |
| --- | --- |
| Germany | France |
| Puerto Rico | Tunisia |
| Brazil | Israel |
| Malta | Argentina |
| Egypt | Somalia |
| Australia | Eritrea |
| Paraguay | South Africa |
| Belgium | United States |
| Croatia | Luxembourg |
| Liechtenstein | Uruguay |
| Vatican State | Philippines |
| Switzerland | Bosnia and Herzegovina |
| Saudi Arabia | Slovenia |
| Romania | United Arab Emirates |
| Canada | Libya |
| San Marino | United Kingdom |
| Chile | |
Capital: Rome
Population: 5.91 Crores
Parliamentary Republic: President Sergio Mattarella
Currency: Euro
GDP (ppp): 2.11 Lakh Crores USD
Unemployment: 8.09%
Government Type: Parliamentary Republic
Industries: Deals in tourism, machinery, chemicals, textiles, food processing, motor vehicles, clothing, footwear and ceramics. Also, deals in industrial and manufacturing based economy.
The Italian language is known to have many regional forms and local dialects. Italy has technically been classified as separate languages that have evolved from Latin rather than dialects. Italians can clearly understand how language varies a lot according to the distance and Italian speakers in the North will not be able to easily understand Italian speakers in the South.
With time, it has resulted in language diversity across the country and there are 28 indigenous languages in Italy that are known from Italian origin. Given below are five significant Italian language variations to be aware of:
| | |
| --- | --- |
| Neapolitan | Sicilian |
|  Friulian |  Catalan |
| Sardinian | |
Popular Italian Translation Phrases
The Italian market is best known for business however, the Italian market has much more to offer. Italy has a vast tourism industry and there are thousands of tourists who travel to Italy. In this, having basic knowledge about the common English phrase and their translation in Italian language will ease communications with Italian speakers.
| | |
| --- | --- |
| English Phrase | Italian Translated Phrase |
| Hello! | Ciao |
| Good morning | Buongiorno |
| Good luck | Buona fortuna |
| Goodbye | Arrivederci |
| Happy birthday | Buon compleanno |
| Thank you | Grazie |
| How are you? | Come stai? |
Affordable Italian Translation Services for Your Business
As businesses are going global, Italian translation is becoming important for any company focusing to expand its operations all across the world. From aiding communication to increasing sales, trustworthy language service providers assist companies to operate appropriately across international borders that too at an affordable price. Hence, companies across the world utilize these solutions as a major part of their daily operations. Including Italian translation can assist you to increase credibility. This will take you one step forward from your competitors. When your valuable customers will look to your content in their preferred language, they will feel valued and this will increase reliability.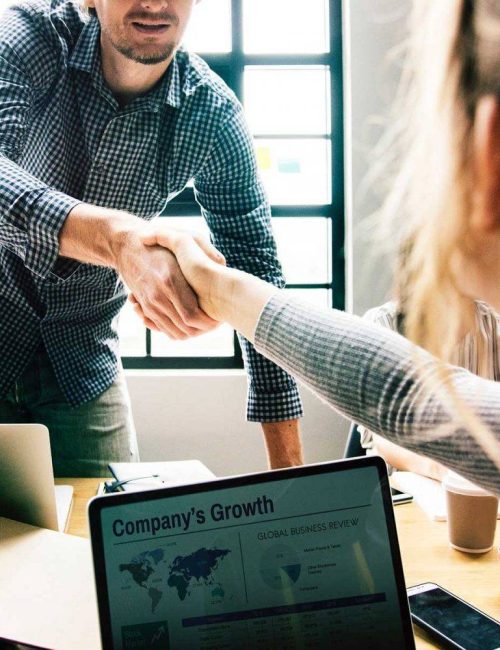 Manual Italian
Translation
Native Italian
Translators
Need of Italian Translation Services For Your Business Today
Many organizations, running business globally, consider Italian Language Translation as an important investment to penetrate any market. Translation helps in stemming companies at the worldwide platform by facilitating country-to-country business communication effectively. Availing business or standard document translation in the Italian language could also help to:
Reach Target Audience
Translation helps in getting a true analysis of all your report such as market scenario, potential customers, favorable geographical locations, product response, sample sales, and others. In simpler terms, it assists organizations with a useful market study. You can gather all vital data before entering any market.
Boost ROI
Competition is very adverse in the international arena. Translation helps your company to put against your rivalries. With well-translated marketing material, you can easily put your product accurately in the eye of your audience. This definitely helps in generating high sales and revenue.
Boost Sales
Many companies have observed a significant improvement in their sales volume after availing of translation benefits. Without translation, you would not be able to put your products or services in the eyes of customers. So, before selling your goods in the foreign market, let their details be translated accurately.
Access to Global Market
Every organization wants to get closer to wider customers in order to boost product sales. But, widespread language barriers prevent them to reach audiences outside the local regions. Translation helps in achieving this organizational goal by providing correct and complete information in the language of potential customers.
Several companies avail translation as it is one of the powerful ways to engage customers. This gives them wider coverage and pushes up sales. Translation helps in assimilating your business and product content as per the reader's language, making him/her aware of your offering, and generating interesting and engaging.
We at Tridindia
Professional Italian Translation For Business Growth
Translating your content into the Italian language can give a multilingual experience to users, increasing consumer trust in your business which will eventually increase revenue. Translation in the Italian language will also make sure a steady competitive edge, taking your brand in front of others to penetrate different markets, as users landing on your webpages and going through your content will go through a sense of familiarity and resonate with your business.
Types Of Italian Translation We Offer
Our native human experts have been working on the translation in more than 250 language combinations for multiple industries. We have successfully handled varying requirements of worldwide clients for translating different kinds of content with complete accuracy within the stipulated time period. Here is an overview of some types of quality translation for business we provide:
Italian Website Translation
Italian Content Translation
Italian Document Translation
Italian Certificate Translation
Italian Website Localization
Italian Content Localization
Italian Content Writing
Italian Audio Translation
Italian Video Translation
Italian Contract Translation
Italian Technical Translation
Italian Legal Translation
Italian Literary Translation
Italian Book Translation
Italian Manual Translation
Italian Patent Translation
Italian Paper Translation
And Many More…
The list of types of translations we provide does not end yet, in fact, there are many more services we deliver to our clients considering their customized needs. We never follow a one-size-fits-for-all approach for all the clients and help in building productive ecommerce marketing strategy. We first carefully understand their requirements and concerns in order to provide the most beneficial solutions.
Benefits of Outsourcing Italian Translation Services to Us
We provide translations with a high degree of accuracy and perfection to help organizations in meeting their international business objectives. The expertise and dedication of our expert team have allowed our clients to remove language hindrances and operate successfully on a wider scale. Our translators are knowledgeable to deliver flawless translation including worthwhile website translation with the following benefits-
Data Privacy
Our strict privacy policies and nondisclosure agreements are proof in themselves for ensuring the protection of your information. We keep all your data safe with us.
Culturally Relevant
Things in one culture may not be considered in the same way in another culture. So, we translate the files ensuring it conveys a meaningful message to the target culture.
Quality Control Systems
We adhere to the standard parameters of high quality. This also includes a complete review and proofreading of the translated files. This ensures that you get high quality translated work.
Years Of Experience
With 18+ years of experience, we can assure you to provide accurate translation in every type of content. With us, you will not have to deal with misleading information.
Faster TAT
We not only claim to the top quality, but we also deliver the translation to the clients within a specified time period to avoid delays in their projects.
Native Translator
Our company only works with native Italian language experts who have experience in what they do.
For more than 15 years, we have been delivering translation into or from the Italian language for companies competing in the global marketplace and more clients. We translate the content that speaks directly to the target audiences without any misinterpretations or confusion. We also help you with blog and premium article translation.
Get in touch
Don't hesitate to contact us for inquiries!
With a professional Italian translation agency, you can break down the communication barriers and make sure your clients get the correct information they need to consider your company. Hire the professionals by calling us now.
Easy Project Consultation
Your Trusted
Italian
Translation
Agency Online
When you plan to work with a translation agency, you are purchasing guidance from the entire translation team. This means not just guiding on what to do, but assisting you to know why you should as well. When working with an Italian translation agency for English to Italian translation solutions, be prepared for the truth also. After all, a guide worth his or her knowledge will tell you when taking a specific path is harmful or simply stupidity. If you trust a reputable translation company, you will be able to relax and let them guide you through the best options available, they can even help companies from medical industry credible medical translation. If your Italian translation provider really listens to you, their experience combined with your cooperation will deliver you a perfect roadmap for your global business growth.
Hiring a professional translation company will give you:
Translation for all documents and file formats
ISO certified Translation company
A team of native human translators
Round the clock customers support
100% client's satisfaction rate
Competitive prices with no extra charges
15+ years of experience in Translation
If you are looking for a renowned translation agency that could assist your company by accurately translating all your business material, then you are at the right place. Our skilled team is well versed with Italian slang and jargon that delivers the most reliable form of translation including elite media translation.
Our Experts
Italian
Translators
Number of Italian Speakers
Italian is the 21st most widely spoken language around the world. As you might expect, the majority of Italian speakers about 58 million live in Italy. But as many as 64 million people in the EU speak Italian as their native language. That makes it the 3rd most common language in the European Union. It is also an official language in San Marino, Switzerland, Vatican City, and Slovene Istria in Slovenia and Istria country in Croatia. The European Union considers Italian as its 24th official and working language. And it is also considered a minority language in many countries, involving Croatia, Herzegovina/Bosnia, Romania, and Slovenia. Plus, Italian is the 2nd most commonly spoken language in Argentina. In some parts of Brazil, it is a regional language, as well as schools, need to teach it.
Professional Translation Company
If you communicate with your customers in whatever language they are comfortable with, you will be able to make them feel really relaxed and at home. According to recent studies, potential customers who feel very relaxed with the online store they are searching for are more probably to purchase whatever is being sold. There are no more examples that can elaborate on the significance of professional translation in any global company's communication. It is the major aspect that makes every effort to increase your business reach and build progressive customer retention strategies.
You require a professional translation company when communicating with your business partners all around the world and, more essentially, with your customers. Efficient communication is never one-sided. It happens in both ways. You should be concerned about extracting the correct meaning of other's people native languages as much as you are in conveying your message.
Get in Touch
We are dedicated to
serve you all time
With diverse languages and cultures all across the world, professional Italian translators serve as instruments for three important human functions, development, communication, and cultural promotion.
Why Choose Us
Choosing Tridindia for Italian language solutions can be the best decision.
Our reliable Italian translation agency seamlessly connects your business to the intended people by bridging the communication gaps. Also, the fruitful language translations prices are affordable, so every company can invest in it. The following features have made us the primary choice of many clients.
Higher Quality & Accuracy Level
Our company makes sure of higher quality and accuracy level in the translated work. With professional translators, you can get assurance of error-free translation.
Comprehensive Language Solutions
We deliver you comprehensive language solutions at a very competitive price. With many years of experience in this industry, we know how to fulfill industry needs with the correct translation.
Certified
Translation
The translators at our place have a degree and can provide you with certified language translation services. And with certified translations, you can deal with medical and legal matters easily.
Native Expert
Translators
Our team has 150+ translators who can translate into 250+ languages. So, if you work with us, you will get the benefit to target any market from all across the world easily.
Easy Project
Consultation
With our easy project consultation benefit, you will be able to save your time and invest in more important business work. In consultation, we won't take much time and make the process easy.
Fastest Turnaround
Time
We deliver you the fastest turnaround time with complete professionalism and convenience. With fast TAT, we will also make sure that there is no mistake in the translated document.
Realfact
The Unbeatable Italian Translation Master since 2002
The growth of any business in the Italian industry needs employing not less than experienced translators to turn a single message into the Italian language. The more languages a single message can be translated into, the more possibility to reach diverse people.
Steps
Take some easy steps for Italian Translation Order
Maintaining good communication with your targeted market is vital to keeping your customer's loyalty. With right translation help, business owners now have limitless chances to expand their market base. Hire our affordable translations now by just taking a few steps.
Contact us first
Call us or mail us to tell us about your requirement.
Consult with Project Manager
Discuss with our experienced project manager who will help you in the entire process.
Place Your Order
Choose the language or services you want to use for your project.
Get Delivery On Time
We ensure to deliver all the assigned work within the deadline.
FAQ
Frequently Asked Questions on Italian Translation
TridIndia Providing Certified Italian Translation Services in:
Ahmedabad NCR Chandigarh Delhi Hyderabad Lucknow Pune Gurugram Surat Visakhapatnam Dubai Abu Dhabi Ajman Oman Uttar Pradesh Maharashtra Karnataka Tamil Nadu Telangana West Bengal Gujarat Madhya Pradesh Haryana Kerala Bihar Rajasthan Assam Odisha Punjab Andhra Pradesh Jammu and Kashmir Uttara khand Himachal Pradesh Jharkhand Goa Puducherry Manipur Chhattisgarh Meghalaya Andaman and Nicobar Islands United States Philippines United Kingdom Germany Canada China Australia Ukraine Nigeria Malaysia France Bangladesh United Arab Emirates Turkey Pakistan Indonesia Saudi Arabia Kenya Egypt Taiwan Russia Singapore Peru Italy Netherlands Spain Thailand South Africa Palestine Ireland Japan Vietnam Mexico Hong Kong Sri Lanka Nepal Finland Maldives Brazil Czech ia Iran Poland Switzerland South Korea Belgium Myanmar (Burma) Lebanon Uzbekistan Greece Kuwait Ghana Morocco Qatar Sweden Armenia Ethiopia Israel Kazakhstan Romania Tanzania Latvia Denmark Argentina Oman Venezuela Bulgaria Belarus Algeria Moldova Portugal El Salvador Jordan New Zealand Afghanistan Austria Bahrain Costa Rica Hungary Albania Azerbaijan Iraq Slovenia Somalia Tunisia Yemen Colombia Estonia Georgia Norway Serbia Brunei Chile Cameroon Honduras Croatia Jamaica Lithuania Mauritius Sudan Kosovo Bolivia Slovakia Senegal Uganda Bahamas Congo – Kinshasa Côte d'Ivoire Cape Verde Curaçao Ecuador Iceland Luxembourg Montenegro Macedonia (FYROM) Mongolia Malawi Panama Rwanda Syria Turkmenistan Zambia Angola Bosnia & Herzegovina Barbados Burkina Faso Bermuda Bhutan Central African Republic Congo – Brazzaville Cyprus Gabon Guernsey Gambia Guatemala Guam Haiti North Korea Liberia Lesotho Libya Malta Mozambique Sierra Leone Tajikistan Trinidad & Tobago Uruguay Samoa Zimbabwe UAE
Testimonial
With years of experience, we know what your industry needs for growth.
Through our industry knowledge and experience, we execute translation that will definitely profit your business.
"The best thing that I liked about TridIndia is their professionalism & promptness in delivering bulk projects within shorter time frame. Kudos to the team..!!"
"The best thing that I liked about TridIndia is their professionalism & promptness in delivering bulk projects within shorter time frame. Kudos to the team..!!"
"When you are in the technical industry, you know how difficult it is to communicate with your multilingual customers. But, TridIndia made this simple for us."