Kashmiri Translation Services
Are you also interested to expand your business in Kashmiri-speaking regions? From boosting sales in the Kashmiri region to improving your business communication, Kashmiri translation is important. Getting business translation can help companies in operating smoothly in these areas. Choosing Kashmiri Language Translation solutions can be an incredible asset for any business that want to improve sales.
Why You Should Invest in Kashmiri Translation Today?
Are you aware of the fact that Kashmiri is the only Dardic language that has a literature? Kashmiri is also popularly known as Koshur and it is spoken by approximately 5,527,698 people throughout India. To create a better market scope you need to take the help of professional translators. They work best to build architecture for the future. Kashmiri translation is becoming a common norm that acts as a vital part of business day-to-day operations. The professional translators can understand your business reputation and its objective and give the best translation with greater depth solutions. Investing in translation solutions is a worthwhile task that accomplishes the desired results.
Fastest professional Kashmiri Translation Services by 4000+ certified Kashmiri translators who offer accurate Translation Services in Kashmiri language for government, public and private sectors. Our professional translators offer reliable and accurate Kashmiri Language Translation Company in New Delhi NCR India UAE Hyderabad Bangalore Mumbai Chandigarh Kolkata Chennai Ahmedabad and all foreign nations. Our translations are often referred to as an epitome of perfection and excellence. As we deal with national as well as international clients. Translation is required to conduct business operation all over the world. There were several cases where business went out of reach as they thought that English, being a universal language, is adequate to give basic knowledge about product. What they don't understand that basic knowledge is not sufficient enough in an era of internet where consumer do extensive research about products before purchasing any commodity.
Affordable Kashmiri Translation Services for Your Business
For businesses, language barriers can cause disastrous outcomes. Language and cultural barriers can stand in the path of business success. If there is no proper communication with the Kashmiri audience then this can lead to your business reputation damage. Along with this, this may also result in financial losses. This is the reason why it is recommended to invest in translation solutions to ensure clear communication with your customers and clients. Getting assistance from an affordable Kashmiri translation agency can help your business to understand diverse cultures and their languages. Translation helps to positively react to an ever-changing audience and to easily make their business adapt to meet the new market demands with more confidence. This will also help to facilitate customers to have a positive impact on their decisions.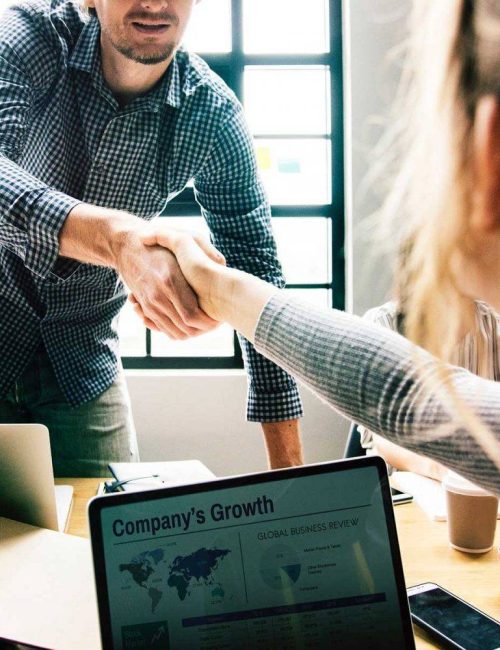 Need of Kashmiri Translation Services For Your Business Today
If you want Kashmiri customers to speak your language so that you can skip the language-translation step and save your money, you're absolutely wrong. Your content has a strong link between providing information to your Kashmiri customers. It is better to make them aware of your business in their language. One of the other prominent reasons for investing in the Kashmiri translation agency is to explore the potential of untapped Kashmiri markets. With professional translation, you can surpass the language and cultural barriers so that you can attract new customers. This helps the business expand considerably easier and smoother.
Reach Target Audience
The best and hassle-free way to reach out to new customers is through translation. The majority of businesses are availing translation solutions from professional agencies to reach out to the market of their target audience.
Identify Market Potential
Translation helps you to appear in the areas where there is more profit, sales potential, etc. The customers will also provide feedback about their preferences and requirements so that you can build a better strategy.
Boost Sales
When you want to make Kashmiri-speaking people your potential customers then communicate in the Kashmir language. They are more likely to attract when you provide information in the Kashmiri language. Usage of native language always serves best and increases sales.
Better ROI
Using native language for communication serves as the best business-building tool. This can help your customers to easily understand what you want to tell them about your business. This will help your business to get ahead of your competitors and get a better ROI.
To make your business popular among the Kashmiri audience, you need to build a special identity. This makes the translation indispensable. To make your presence in the new market a precise communication is important which you can get from a professional Kashmiri Language Translation agency.
We at Tridindia
Professional Kashmiri Translation For Documents
Ensuring the proper business growth in the target area is very important. With this, it is important for the business to communicate in the preferred language. Using native language helps to maintain relationships and engage your audience. With the translation agency, you'll be able to find the right solutions on how to penetrate into a new market. One best solution is translating your content into the Kashmiri language. The professional translation agency ensures that your translated content has established the tone of language that is culturally relevant and it is more than just translation. The great expert provides great writing skills which are needed to do the translation.
Types Of Kashmiri Translation We Offer
Choosing translation solutions can help you to prepare the documents and other written assets in the Kashmiri language. In this, the certified and professional translation solutions help your businesses to communicate clearly. These can be used for translation with local partners, agencies, and customers. The agency helps to set up the stage for a successful business that becomes more accessible than ever. To reach wider audiences, businesses must go for only certified translation solutions. Here are the best translation solutions you can go for:
Kashmiri Website Translation
Kashmiri Content Translation
Kashmiri Document Translation
Kashmiri Certificate Translation
Kashmiri Website Localization
Kashmiri Content Localization
Kashmiri Content Writing
Kashmiri Audio Translation
Kashmiri Video Translation
Kashmiri Contract Translation
Kashmiri Technical Translation
Kashmiri Legal Translation
Kashmiri Literary Translation
Kashmiri Book Translation
Kashmiri Manual Translation
Kashmiri Patent Translation
Kashmiri Paper Translation
And Many More…
When you want to establish your business for the Kashmiri audience then it is important to take help from a team of translation experts. Choose the professional Kashmiri translation agency that can rapidly translate your text while ensuring the best language accuracy and consistency. The expert language editors will do a quality checks for your translation to provide the highest level of assurance.
Benefits of Outsourcing Kashmiri Translation Services to Us
Every business would have thought to put a huge amount of effort to build brand identity. To build brand identity in the Kashmiri audience you need to provide your business information in the language audience speaks. A well-thought and well-translated information will help your company's written material to shine bright. Once you get out of the language barriers, you will find it easy to attract new customers.
Data Privacy
We always work to provide translation solutions while keeping privacy. We have strict rules when it comes to the privacy of our customer's data.
Native Translator
Native Kashmiri translators have guides of preferred tone, vocabulary, and terminology. They know the best format and grammatical phrases.
Quality Control Systems
Even if the translation is done by the professional, still we follow the quality check step. This ensures that the writing is easy to understand so that the information you can pass is of improved quality.
Faster TAT
We understand the importance of project deadlines. That is why we provide a fast countdown timer and let you know exactly when the translations will be ready.
Years Of Experience
It's true, choosing a professional translation agency gives you access to experienced translators. We provide you a trusted language translation experts that have industry-specific knowledge to deliver the best translation.
Culturally Relevant
To build a better brand identity it is important to take help from native speakers. We have native Kashmiri speakers who can help you to get the translated content while focusing on minor details and cultural aspects as well.
The mentioned benefits will help you to achieve your business objective. The translation is an important part of a strategy to reach the audience and getting professional solution can build a good image of your business.
Get in touch
Don't hesitate to contact us for inquiries!
Businesses always want to ensure that the flow of capital doesn't stop because of cultural and language barriers. A professional translation agency can provide accurate information to increase your reach.
Easy Project Consultation
Your Trusted
Kashmiri
Translation
Agency Online
Today, behind every successful business campaign, there is a better use of translation solutions. Incorporating the customer's native language in the marketing of the business helps to create a strong bond of trust and reliability. This helps the customer to understand how you made an effort to adapt to the native language. They will generally appreciate it for sure. While establishing in the new market, business reputation is important. Choosing a professional translation agency can help you to win customer trust with the right translation. You should choose the Kashmiri language translation to send out the message of reliability and value. A well-planned strategy will help to make a smooth road to success. Translational solutions are undoubtedly what you need. This can make a business expand considerably easier and smoother.
Fast turnaround
High quality
Scalability
Dedicated professional solutions
Professional translation ensures that you get the translation that is accurate with no information omitted. When a business decides to go for translation for its profile into the Kashmiri language, it will benefit the business to get high visibility from the Kashmiri audience. When your business will get higher visibility it will help in developing better trust with the audience. This will also impact a business's reputation and image and they will generally improve. A professional translation agency will help your customers to feel more valued while seeing your business content in their native language. This will be immensely useful for the cross-border expansion of a business.
Our Experts
Kashmiri
Translators
Number of Kashmiri Language Speakers
Kashmiri is one of the official languages of India and there are more than 5 million people who speak the Kashmiri language. Even though Urdu is the official language of Jammu and Kashmir but still Kashmiri is used as a medium of instruction. There has been no research on the dialects of Kashmiri and they are usually divided into different groups. The groups are classified on the geography and by religious and social differences. This is why it is important to look for only a professional and certified Kashmiri translation agency to get accurate translation while considering various dialects.
Contextually Relevant
Languages are a source of communication. English is a widely used language as it has a large number of languages spoken by people around the world. But to make your business establishment in a better way the best decision is to choose a native language for communication. This removes the barrier of communication with the people who don't speak English. Therefore the role of translation is important which serves as a bridge to communicate. The proper translation skills that experts possess can provide 100 % accurate communication.
This is why businesses think of the investment in translation as a worthy investment. With the best English to Kashmiri translation service, your business will be able to communicate the message to the Kashmiri audience correctly.
This helps you to navigate the new market with the use of your native language. Using translation solutions can provide you a huge advantage to stay ahead of your competition. Not only translation solution but go for professional and certified translation solution. When your customers want to know about you they can read in their own language which will make them feel more valued.
Case Studies
We are dedicated to
serve you all time
Each part of the world is your stage. Cross all barriers and grow
your business with the help of a professional translation agency.
Why Choose Us
Choosing TridIndia for Kashmiri language solutions can be a good decision
Translation becomes essential when you have to displays your work among wider audiences. The problem with multilingual people is that they prefer product in their inhabitant languages otherwise they will ignore whatever you're selling them. You can easily boost the business's credibility by taking the help of a professional business translation agency.
Higher Quality & Accuracy Level
When it is about expanding into new markets the major thing to worry is about getting errors. Getting a professional translation solution can help you to get accurate translation without embarrassing errors.
Comprehensive Language Solutions
Translation works best only when the agency provides comprehensive language solutions by professionals. The professional must have enough experience in this field that can assist you to reach your audience.
Certified
Translation
Certified translations are really important and this ensures to provide a translation that is error-free. They know the best way to provide a translation that can help the business to attract more audience.
Native Expert
Translators
No one can provide you accurate translation than a native speaker. Get the content translated from a native expert that knows how to deliver the content while respecting cultural values of the audience.
Easy Project
Consultation
Business translation is an important asset. The professional agency provides an easy and fast project consultation so you can get your translation done without wasting any time.
Fastest Turnaround
Time
The business-related task should be done in less time. Choosing a professional agency helps to get things done with fast TAT with quality solutions.
Realfact
The Unbeatable Kashmiri Translation Master since 2002
The professional agencies know how important it is to have the right translation. To win the new market, businesses must ensure to get the accurate translations done to communicate. Specialized translation solutions are essential to achieving business aims.
Steps
Take some easy steps for Kashmiri Translation Order
Getting into a new market of Kashmiri audience is easier now. Get professional translation solutions to convert the business content into your new customer's native languages. Follow these steps to get the best translation solution.
Contact us first
Get in touch via phone or mail.
Consult with Project Manager
Take consultation from the project manager.
Place Your Order
Select the required solutions.
Get Delivery On Time
Expect best results in less time.
FAQ
Frequently Asked Questions on Kashmiri Translation
TridIndia Providing Certified Kashmiri Translation Services in:
Ahmedabad NCR Bangalore Chandigarh Chennai Delhi Gurgaon Hyderabad Kolkata Lucknow Mumbai Noida Pune Ghaziabad Gurugram Surat Visakhapatnam Dubai Abu Dhabi Ajman Oman Uttar Pradesh Maharashtra Karnataka Tamil Nadu Telangana West Bengal Gujarat Madhya Pradesh Haryana Kerala Bihar Rajasthan Assam Odisha Punjab Andhra Pradesh Jammu and Kashmir Uttara khand Himachal Pradesh Jharkhand Goa Puducherry Manipur Chhattisgarh Meghalaya Andaman and Nicobar Islands United States Philippines United Kingdom Germany Canada China Australia Ukraine Nigeria Malaysia France Bangladesh United Arab Emirates Turkey Pakistan Indonesia Saudi Arabia Kenya Egypt Taiwan Russia Singapore Peru Italy Netherlands Spain Thailand South Africa Palestine Ireland Japan Vietnam Mexico Hong Kong Sri Lanka Nepal Finland Maldives Brazil Czech ia Iran Poland Switzerland South Korea Belgium Myanmar (Burma) Lebanon Uzbekistan Greece Kuwait Ghana Morocco Qatar Sweden Armenia Ethiopia Israel Kazakhstan Romania Tanzania Latvia Denmark Argentina Oman Venezuela Bulgaria Belarus Algeria Moldova Portugal El Salvador Jordan New Zealand Afghanistan Austria Bahrain Costa Rica Hungary Albania Azerbaijan Iraq Slovenia Somalia Tunisia Yemen Colombia Estonia Georgia Norway Serbia Brunei Chile Cameroon Honduras Croatia Jamaica Lithuania Mauritius Sudan Kosovo Bolivia Slovakia Senegal Uganda Bahamas Congo – Kinshasa Côte d'Ivoire Cape Verde Curaçao Ecuador Iceland Luxembourg Montenegro Macedonia (FYROM) Mongolia Malawi Panama Rwanda Syria Turkmenistan Zambia Angola Bosnia & Herzegovina Barbados Burkina Faso Bermuda Bhutan Central African Republic Congo – Brazzaville Cyprus Gabon Guernsey Gambia Guatemala Guam Haiti North Korea Liberia Lesotho Libya Malta Mozambique Sierra Leone Tajikistan Trinidad & Tobago Uruguay Samoa Zimbabwe UAE
Testimonial
With years of experience, we know what your industry needs for growth.
Through our industry knowledge and experience, we execute translation that will definitely profit your business.
"The best thing that I liked about TridIndia is their professionalism & promptness in delivering bulk projects within shorter time frame. Kudos to the team..!!"
"The best thing that I liked about TridIndia is their professionalism & promptness in delivering bulk projects within shorter time frame. Kudos to the team..!!"
"When you are in the technical industry, you know how difficult it is to communicate with your multilingual customers. But, TridIndia made this simple for us."