Kazakh Translation Services
Are you trying to get an unlimited growth in Kazakh-speaking market? Professional Kazakh translation services can help you gain immeasurable profits and visibility by reaching Kazakh speakers efficiently.
Why You Should Invest in Kazakh Translation Today?
Kazakh is spoken by 64.4% of the country's 18 million population where the language is strongly supported by the government. It is also the state language of the Republic of Kazakhstan. The language is spoken by over a million of people in the Xinjiang Uyghur Autonomous Region of the People's Republic of China, but there it has no official status. Plus, Kazakh is spoken in places like Uzbekistan, Iran, Russian, Kyrgyzstan, Turkey, Tajikistan, Mongolia, Ukraine, Turkmenistan, and Uzbekistan. With this wide population of Kazakh speakers, it would be a wise option to target them for growing your business. And here, translation would be required. Investing in a professional translation company will ensure accuracy and professionalism in every translated document. You will know that your business will receive high-degree of consistency to convey your message in the most precise way.
Fastest professional Kazakh Translation Services by 4000+ certified Kazakh translators who offer accurate Translation Services in Kazakh language for government, public and private sectors. With an aim to provide accurate Kazakh Translation Services in New Delhi India UAE Mumbai NCR Bangalore Chennai Kolkata Noida Pune Hyderabad Chandīgarh Amritsar Gurgaon Ghaziabad, we make sure that all the guidelines and specifications of the target language are met. Our team contains professional and native Kazakh translators who are very proficient in attractive website translation, marketing collaterals, legal documents, contracts, certificates, technical manuals, medical papers and other business documents in a number of file formats and language pairs. Last but not the least, we also offer high quality Kazakh interpretation services (by experienced Kazakh interpreters) and the fastest Kazakh localization services with optimum accuracy and efficiency.
English to Kazakh Translation Services
Kazakhstan's economy grew by 4.1 percent in 2021 and it is now almost one-third bigger than the economies of its neighboring countries such as Uzbekistan, Turkmenistan, and Kyrgyzstan combined. Around 60 percent of investment in the development of the region falls under Kazakhstan and businesses are insisted on using English to Kazakh translation services to establish better operations.
Businesses are always in search of accurate translations as any mistakes could poorly reflect the business image and reputation. We are highly popular and trusted translation company helping several businesses with Kazakh language translation. We have experienced translators who understand the Kazakh-speaking market and obtain accurate information to deliver error-free translations.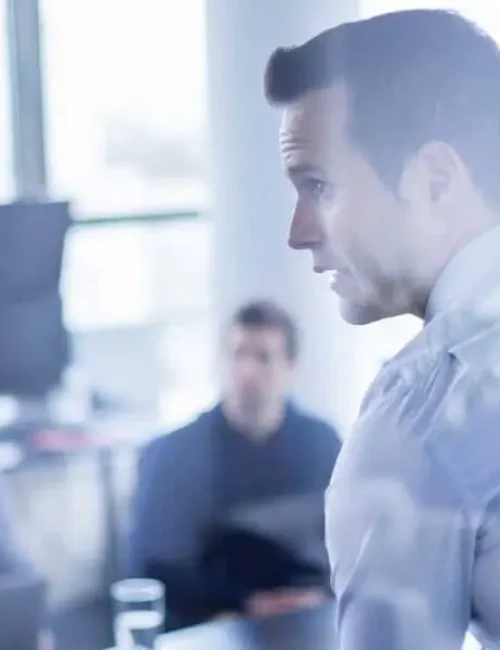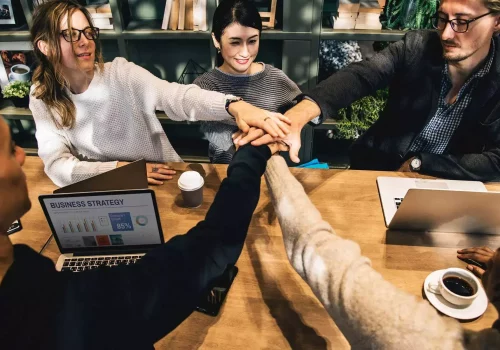 Get Certified Kazakh Language Translators For Your Project
The Kazakh market is known for its robust economy and strong regulatory environment. Also, its position as a gateway to other Central Asian markets that offers a rich variety of benefits to businesses looking to capitalize on its wide-ranging opportunities. Tridindia can help you with Kazakh language translation that make it easier when connecting with a Kazakh-speaking audience.
We have skilled and trained Kazakh language translators, who are native Kazakh language speakers. They are best at translating the content that provides an opportunity for your business to network and build relationships in the Kazakh market. With us, you can be assured of getting accurate and budget-friendly translation solutions without any delay.
Kazakh Translation Market
Kazakh translation is highly valuable for those targeting Kazakhstan, which has an escalating economy in the retail sector. Though Kazakhstan is best known for its soaring mountain ranges, beautiful deserts, and arid steppes, it is also rich in untapped opportunities. It is the ninth-largest country in the world by land mass and the country's diverse population of 19 million attracts the attention of a lot of businesses.
Kazakhstan is at the heart of the Silk Road and is strategically positioned between the shores of the Caspian Sea and land borders with Russia and China. If you are aspiring to target Mongolian market in natural fiber manufacturing, fluorspar, mining, agriculture etc, then you will eventually need to avail profitable benefits of professional translation firm.Using Kazakh language translation brings in better and desired results.
With Kazakh language translation you are not only limited to the Kazakhstan. You can also target your desired industry or market in Kazakhstan, Afghanistan, China, Germany, Iran, Mongolia, Russia, Tajikistan, Turkey, Ukraine, and Uzbekistan at once with the translation.
Translating into Kazakh language from any language can be a real challenge without proper resources. For this, there is a need to have professional translators that make it possible. Given below are important tips our translators follow:
Complex Grammar
Grammar is incredibly difficult as it is particularly complicated or irregular. Also, translators need to pay attention to the word order that is incredibly different.
Vocabulary
Vocabulary is a much bigger challenge. A lot of words in Kazakh are largely French and Russian words. For accurate translation, Kazakh translators need to be best with practice to deliver accurate translation.
The Kazakh language is written in the Cyrillic script where it has followed an Arabic-based alphabet structure. Below are following interesting facts about the Kazakh language:
✔ Kazakh is a western Turkish language was propelled by the Kazakh intellectuals back in 19th century.
✔ As subjugated by Russia, the language used the Arabic script.
✔ Kazakh President Nursultan Nazarbayev decided to change the writing system from using Cyrillic to Latin script by 2025
✔ Kazakh language follows a system of 12 phonemic vowels of which three are diphthongs.
✔ Four additional letters such as Ä, Ñ, Q, and Ū have different values in the two languages.
Kazakh language cam during the reign of the Golden Horde where the inhabitants spread Islam and the closest predecessor of the Kazakh language. The modern Kazakh language originated in approximately 1465 AD and this was formed in the Sunni Muslim Kazakh Khanate. Modern Kazakh is considered as descendant of both Chagatay Turkic which is spoken by the Timurids and Kipchak Turkic as spoken in the Golden Horde.
The Kazakh language have huge volume of loanwords from other languages, Persian and Arabic. Also, the frequent historical interactions between Kazakhs and Iranian ethnic groups to the south have also influenced the language. Until 1929, the Kazakhs followed the Arabic script to write their language.
In the early 1900s, Kazakh activist Ahmed Baytursinuli reformed the Kazakh-Arabic alphabet but this was largely overshadowed by the Soviet presence in Central Asia. With so many changes and influences, Kazakhs now use the Arabic, Latin, and Cyrillic scripts to write their language.
Countries that speak Kazakh
Kazakh is highly spoken by the people of Kazakhstan and is said that almost 64.4% of the country's population speaking Kazakh language. However, this language spread over various regions, and following are countries with Kazakh language speakers:
| | |
| --- | --- |
| Mongolia | People's Republic of China |
| Tajikistan | Turkey |
| Turkmenistan | Ukraine |
| Afganistan | Iran |
|  Kyrgyzstan | |
Country: Kazakhstan
Capital: Astana
Population: 140.76 Crores
Unitary Semi-presidential Republic Under An Authoritarian Government: President- Kassym Jomart Tokayev, Prime Minister- Älihan Smaiylov
Currency: Tenge
GDP (ppp): 19,711.23 Crores USD
Unemployment: 4.70%
Government Type: Unitary semi-presidential republic under an authoritarian government
Industries: Deals in silver, phosphates, sulfur, manganese, chromite, lead, zinc, copper, titanium, bauxite, gold, uranium, iron and steel, oil, coal, iron ore, tractors and other agricultural machinery, electric motors, construction materials, etc.
The speakers of Kazakh are spread over from the Tian Shan to the western shore of the Caspian Sea. The spread of language across regions differentiated the language into various dialects and following are Kazakh language dialects:
| | |
| --- | --- |
| Northeastern Kazakh | Southern Kazakh |
| Western Kazakh |   |
Popular Kazakh Translation Phrases
Besides Kazakhstan, there are several nearly two million ethnic Kazakhs and Kazakh speakers residing in China. There are several people who are interested in learning the Kazakh language and the following are the common English phrases and their translations in Kazakh language:
English Phrase                Kazakh Translated Phrase
| | |
| --- | --- |
| Hello! | Сәлеметсіз бе! ( Sälemetsiz be! ) |
| Good morning | Қайырлы таң (Qayırlı tañ) |
| Good luck |  Іске сәт (Iske sät) |
| Welcome |  Қош келдіңіз (Qoş keldiñiz) |
| Thank you |  Рақмет сізге (Raqmet sizge) |
| How are you? | Қалдарыңыз қалай? (Qaldarıñız qalay?) |
Affordable Kazakh Translation Services for Your Business
Be it a small or well-established one, translation is needed in every size of business if you want exposure and growth. Companies that are focusing on Kazakh-speaking market should ensure they have standard business translation. By breaking down the language barriers, it becomes easy for you to establish a strong connection with the audience you want. This will also build a trustworthy relationship that will make them choose you over your competitors. Affordable translation in Kazakh language will not only fill the language gaps, but will also ensure effortless business communication with your Kazakh partners. Here are some perks that you get by choosing a reputed translation company: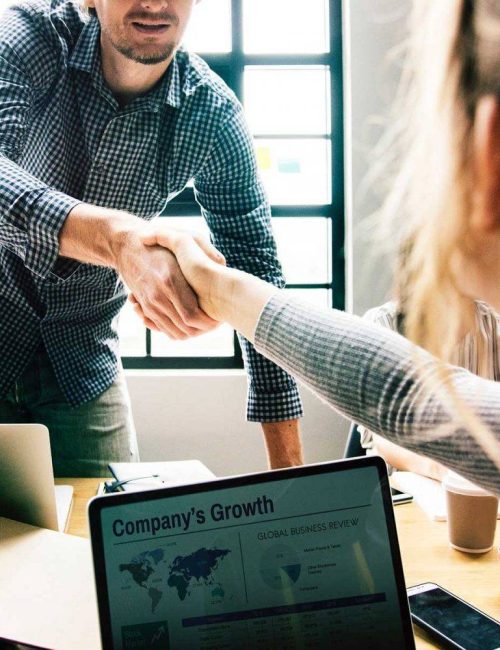 Need of Kazakh Translation For Your Business Today
Nowadays, customer prefers the brands that conveys the details of their products and services in their native language as this gives them proper understanding. There is a good use of professional translation services if you want to reach Kazakh speakers.
Identify Market Potential
Once you start communicating in the native language of the people you are targeting, you will automatically understand the potential of the market you want your business to spread in.
Reach Target Audience
You can reach your target audience efficiently if you can connect with them by communicating in their native language. This will also help you establish a strong connection with your audience.
Boost Sales
By communicating in your target customer's native language, you can establish trust in them for investing in your products or services. This way you can increase your sales massively.
Better ROI
As you will make your consumers feel valued, they will tend to return again and again to your brand. This will ultimately increase your ROI and make your business grow.
This globalized world has increased the major benefits of translation. To establish certain trust and sense of familiarity in consumers, you need to respect your target audience's culture. And this can only be done through translating your brand information in your target customer's local language.
Types of Kazakh Translation We Offer
According to the industry or the type of market you want to target, you need to choose the kind of translation you want. To give a clear view of our offerings, here we have mentioned some types of
effective translation
you can get by hiring us.
Kazakh Website Translation
Kazakh Content Translation
Kazakh Document Translation
Kazakh Certificate Translation
Kazakh Website Localization
Kazakh Content Localization
Kazakh Content Writing
Kazakh Audio Translation
Kazakh Video Translation
Kazakh Contract Translation
Kazakh Technical Translation
Kazakh Legal Translation
Kazakh Literary Translation
Kazakh Book Translation
Kazakh Manual Translation
Kazakh Patent Translation
Kazakh Paper Translation
and more
These were some types of translation we offer at a very competitive price. Also, we can customize our solutions according to your project needs and we can do
precise proofreading in translation
. So, you can talk to us if these are not the type of translation you are searching for.
Why Choose Us
Choosing Tridindia for Kazakh language solutions can be the best decision
Nowadays, every company wants to spread their business in a new location especially in regions where Kazakh is spoken. So, to reach the target location you need to choose trustworthy business translation company that can provide you reliable Kazakh language solutions.
Higher Quality & Accuracy Level
These two things are the top-most factor that we always keep in mind to maintain in our translation. We follow certain quality control process to make sure there is high quality and accuracy level.
Comprehensive Language Solutions
At Tridindia, you can get comprehensive language solutions at a very affordable price. These language solutions provided by us will give you an opportunity to target any consumer you want.
Certified
Translation
Our company offers you certified translation by well-qualified translators. Through certified translation you can
avoid worst translation mistakes
and make the document accurate.
Native Expert Translators
We have a huge network of native expert translators who can translate documents while keeping in mind the linguistic aspects and cultural nuances. This ensures that the right information is conveyed.
Easy Project Consultation
Easy project consultation is something that will give a convenience to consult with our project manager without investing much time. Through this you can keep an eye over the work going on in your project
Fastest Turnaround Time
We have many years of experience to strategize every translation project in such a manner to ensure that all the work is delivered within the fastest turnaround time. We don't make our clients wait.
Get in touch
Don't hesitate to contact us for inquiries!
No matter which market you are targeting, we can help you with different types of translation that will give you a way to reach audience from different corners of the world. To know more, call us today!
Easy Project Consultation
Steps
Few Easy Steps to Kazakh Translation Order
With our team of 150+ native Kazakh translators, we are able to provide you translation without any errors. You just need to take some easy steps to hire our affordable language solutions.
Contact us first
Contact us first via mail or through call.
Consult with Project Manager
To know more about our solutions, consult with our project manager.
Place Your Order
Select the type of translation as per your project needs and place the order.
Get Delivery On Time
Get the complete work within or before the given time.
Case Studies
We are dedicated to
serve you all time
Expand your customer base by targeting Kazakh speakers through accurate translation
solutions in Kazakh and establish a strong business presence internationally.
Common Facts about

Kazakh Language
Kazakh Language Translation
From Business Perspective
Testimonial
With years of experience, we know what your industry needs for growth.
Through our industry knowledge and experience, we execute translation that will definitely profit your business.
"The best thing that I liked about TridIndia is their professionalism & promptness in delivering bulk projects within shorter time frame. Kudos to the team..!!"
"The best thing that I liked about TridIndia is their professionalism & promptness in delivering bulk projects within shorter time frame. Kudos to the team..!!"
"When you are in the technical industry, you know how difficult it is to communicate with your multilingual customers. But, TridIndia made this simple for us."
Realfact
The Unbeatable Kazakh Translation Master Since 2002
TridIndia is basically your urgency ally. While dealing with numerous market segments, you might sometimes require your documents to be translated immediately. Hence, even at a short notice, we translate the documents with the maximum level of quality and authenticity. We will deliver your documents within 24 to 48 hours. Also, we do not charge any extra charges for this.
TridIndia Providing Certified Kazakh Translation Services in:
Ahmedabad NCR Bangalore Chandigarh Chennai Delhi Gurgaon Hyderabad Kolkata Lucknow Mumbai Noida Pune Ghaziabad Gurugram Surat Visakhapatnam Dubai Abu Dhabi Ajman Oman Uttar Pradesh Maharashtra Karnataka Tamil Nadu Telangana West Bengal Gujarat Madhya Pradesh Haryana Kerala Bihar Rajasthan Assam Odisha Punjab Andhra Pradesh Jammu and Kashmir Uttara khand Himachal Pradesh Jharkhand Goa Puducherry Manipur Chhattisgarh Meghalaya Andaman and Nicobar Islands United States Philippines United Kingdom Germany Canada China Australia Ukraine Nigeria Malaysia France Bangladesh United Arab Emirates Turkey Pakistan Indonesia Saudi Arabia Kenya Egypt Taiwan Russia Singapore Peru Italy Netherlands Spain Thailand South Africa Palestine Ireland Japan Vietnam Mexico Hong Kong Sri Lanka Nepal Finland Maldives Brazil Czech ia Iran Poland Switzerland South Korea Belgium Myanmar (Burma) Lebanon Uzbekistan Greece Kuwait Ghana Morocco Qatar Sweden Armenia Ethiopia Israel Kazakhstan Romania Tanzania Latvia Denmark Argentina Oman Venezuela Bulgaria Belarus Algeria Moldova Portugal El Salvador Jordan New Zealand Afghanistan Austria Bahrain Costa Rica Hungary Albania Azerbaijan Iraq Slovenia Somalia Tunisia Yemen Colombia Estonia Georgia Norway Serbia Brunei Chile Cameroon Honduras Croatia Jamaica Lithuania Mauritius Sudan Kosovo Bolivia Slovakia Senegal Uganda Bahamas Congo – Kinshasa Côte d'Ivoire Cape Verde Curaçao Ecuador Iceland Luxembourg Montenegro Macedonia (FYROM) Mongolia Malawi Panama Rwanda Syria Turkmenistan Zambia Angola Bosnia & Herzegovina Barbados Burkina Faso Bermuda Bhutan Central African Republic Congo – Brazzaville Cyprus Gabon Guernsey Gambia Guatemala Guam Haiti North Korea Liberia Lesotho Libya Malta Mozambique Sierra Leone Tajikistan Trinidad & Tobago Uruguay Samoa Zimbabwe UAE