Korean Translation Services
Seeking to connect with Korean-speaking customers and expand your business on an international scale? Korean translation services are the key to entering the global market and attaining success for your company.
Why You Should Invest in Korean Translation Today?
There are around 6 countries where the Korean language is spoken and these are South Korea, North Korea, the United States, the Republic of China, Russia, and Japan. Adding to that, there are about 74 million Korean native speakers around the world. All this shows how much this language has value. There are many companies that offer Korean translation solutions to institutions and companies that are in need of this. Professional translators who are also native Korean speakers can help you convert your business information into the target language. They have experience working with many global corporate clients for long-term as well as short-term projects and hence has the ability to assist you.
Fastest professional Korean translation services by 4000+ certified Korean translators who offer accurate Translation services in the Korean language for government, public and private sectors. You will need perfect Korean to English translation to communicate effectively with Korean-speaking clients, competitors, business partners, staff, and customers. So, if you are looking towards importing certain products from Korea or exporting your products for the highly lucrative market there, then our premium translation solutions will help you to fulfill your objective. We handle all types of formats and deliver accurate output with full transparency.
English to Korean Translation Services
Korean is a common language of North and South Korea and both governments are focusing on embracing new businesses in the country which provides a great opportunity for the business to get to a larger audience. However, businesses operating in the English language must consider using English to Korean translation services while entering a more globalized Korean economy.
We are one of the professional Korean translation companies that give businesses access to many well-qualified translators. Our translators are well aware of distinct dialects used in South Korea and North Korea and thus able to deliver the best translation that goes well with the region.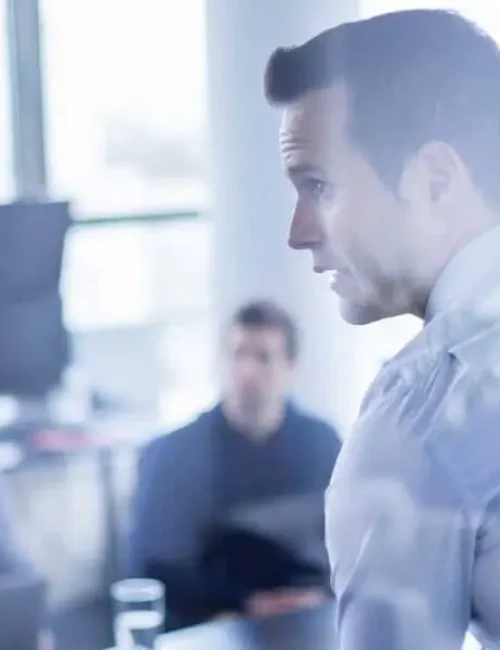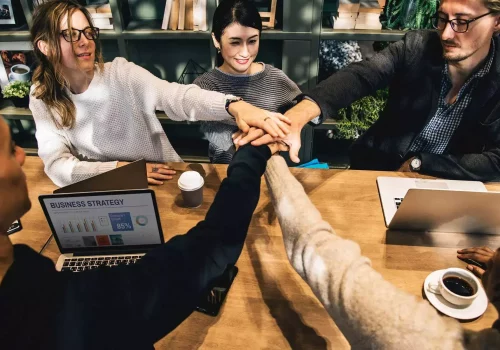 Get Certified Korean Language Translators For Your Project
Korean market is vast and expanding rapidly in the growing time. There are several businesses that are in need of Korean translation to expect growth. Korean translation is complex and businesses trust Tridindia to get accurate Korean translation that goes well with the cultural sensitivity of the market. Our language translators understand the different aspects of the Korean language and work on it while focusing on the dialects.
Our team has a huge number of Korean language translators who have deep knowledge of the Korean language and always maintain accuracy from every aspect. With us, you can be guaranteed to get highly accurate and trustworthy Korean translation solutions at affordable prices.
Korean Translation Market
Korean market is a difficult market to succeed as there are demanding consumers who have a lot of options present in front of them. The Korean population is more than 50 million, with 23 million living in Seoul and its neighboring province. Also, some of the Korean speakers live in China and, the US, and using the English language for your business may not be a good option if you are expecting growth.
Business growth can see the main benefit if it considers investing in translation from English to Korean. Using Korean translation is one of the best ways to get into new markets that will further bring significant opportunities for a great increase in customers and profits. But, if you want to target the Korean market effectively, you must get with professional translators.
During translation from English to Korean translation, it is important to consider the audience and account the cultural differences. Korean translators ensure they are able to convey your specific message to your target audience that helps ensure brand consistency for maximum impact when you enter the Korean market.
Korean language is also considered one of the most difficult languages to understand and learn. The reason what makes the Korean language so complex is its variation as it doesn't have a historical or linguistic link to any other language. Given below are the following translation tips our translators follow to deliver the best Korean translation:
Use Right Formatting
The Korean language is much more concise than English and there are no gender distinctions, grammatical numbers, or definite or indefinite articles. Also, when you consider translating English to Korean language, the text usually contracts by 15%. In this, translators always revisit formatting to ensure translation has a professional finish.
Respect Cultural Aspects
Koreans are highly concerned about their culture and it is highly important to respect the social and cultural aspect in your translation to Korean. There is clearly a need to define your target audience with an appropriate translation that goes best according to the cultural aspects. Our translators ensure the translation doesn't appear rude, inappropriate, or ineffective in any way to the Korean audience.
Korean language is one of the oldest living languages in the world and its origins are hard to trace. However, it is said to be old as Korean shows a relation to several other languages. Some of the Korean words are of Chinese origin and there are some Japanese words too. Korean language is fascinating and given below are the common language facts you need to know:
✔ The Korean language is the 11th most-spoken language in the world with approx. 75 million speakers worldwide.
✔ Some consider Korean a language isolate just like other language isolates including Basque and Sandawe.
✔ Korean is the official language of North Korea ( 24 million speakers) and South Korea, ( 48 million speakers ).
✔ You can find millions of Korean speakers located in China, the United States, and Japan.
✔ The dialects of North Korea are considered purer, whereas the Southern Korean dialects incorporate loanwords from other languages.
✔ Koreans frequently say "our" or "we" instead of "my" or "me."
The Korean language is considered one of the oldest living languages and it is highly difficult to accurately trace the history of Korean and its origins. There are several linguists who believe Korean belongs to the Altaic family of languages that originated from North Asia. Others believe the Korean language is closely related Jeju language and belongs to its own language family, the Koreanic family.
According to some people, it is also said Korean language is related to Japanese. There are undoubtedly many similarities in grammatical structure but linguists find no historical connection between the two languages. Instead, more than 50% of Korean words are taken from Chinese and this language is also unrelated from a historical standpoint.
Many are unclear about language but it is said Korean language has been spoken since 57 BC. The original version or the old Korean language is thought to have three original dialects corresponding to the Three Kingdoms of Korea. Although there were distinct differences in vocabulary and pronunciation as much as the differences you can see between the North Korean and South Korean dialects today.
Countries that speak Korean
The Korean language is currently the 16th most-spoken native language worldwide and it is officially the national language in the Democratic People's Republic of Korea and South Korea. It has around 75 million native speakers and some Korean speakers also live in China, the United States, and Japan. Below are the few countries where you can find the Korean language speakers:
| | |
| --- | --- |
| Canada | North Korea |
| Russia | United States |
| South Korea | Japan |
| China | |
Country: South Korea Capital: Seoul Population: 5.17 Crores Presidential Republic: President Yoon Suk Yeol and Prime Minister Han Duck-soo Currency: South Korean Won GDP (ppp): 1.81 Lakh Crores USD Unemployment: 2.40% Government Type: Presidential Republic Industries: Deals in automotive, electronics, aerospace, biotechnology, communication, chemicals, Information Technology, manufacturing and tourism.
Country: North Korea
Capital: Pyongyang
Population: 2.6 Crores
Communist State: Supreme Leader Kim Jong-un
Currency: North Korean Won
GDP (ppp): $48.3 billion
Unemployment: 2.96%
Government Type: Communist state
Industries: Deals in electric power, military, textiles, chemicals, mining, metallurgy, machine building, food industry, etc.
There are approximately 48 million people living in South Korea who speak the South Korean dialect, whereas 24 million live in North Korea. The difference between these dialects is the one used on Jeju Island as there were influences of other countries involved in the Korean War. Given below are the following dialects of the Korean language:
| | |
| --- | --- |
| Seoul dialect | Pyongyang dialect |
| Hwanghae dialect | Chungcheong dialect |
| Gyeongsang dialect | Jeolla dialect |
| Jeju dialect | Kangwon dialect |
| Hwanghae dialect | |
Popular Korean Translation Phrases
Korean is one of those languages that brings up a world of possibilities for people who want to learn it. There are several English speakers who are interested in the Korean language and given below are the following Korean translation for the common English phrases:
| | |
| --- | --- |
| English Phrase | Korean Translation Phrase |
| Hello! | 안녕하십니까  (Annyeong-hasimnikka ) |
| Good morning | 좋은 아침 (Joh-eun achim) |
| Good luck | 행운을 빕니다  (Haeng-un-eul bibnida) |
| Goodbye | 안녕  (Annyeong  ) |
| Thank you | 감사합니다  (Kamsahamnida  ) |
| How are you? | 어떻게 지내세요?  (Eotteohke jinaeseyo? ) |
Affordable Korean Translation Services for Your Business
Korean translation is the best option for you to make your business enter an international market. Translation in the Korean language is something that can assist you aim the customers speaking Korean as their native language and promoting your offerings among them. However, translation in the Korean language is not as easy as you might think and hence you need to find professionals. Hiring affordable language service providers will give you a chance to grow your clientele base and gather global sales.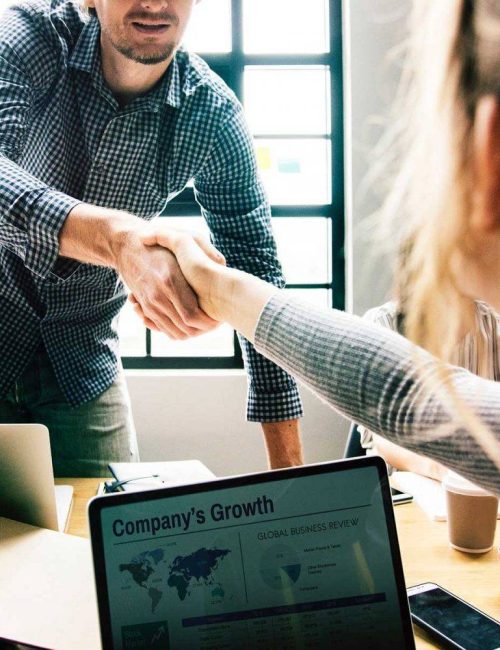 Manual Korean
Translation
Native Korean
Translators
Need of Korean Translation Services For Your Business Today
For many years, English is considered the universal language, but now with the growth of the foreign market and advancements in the latest technology many native languages have started gaining the limelight. With the help of a trustworthy translation company, you can bridge communication gaps between you and your Korean clients & customers to ease your business operations. Through translation, you can –
Access to Global Market
In order to reach future customers, it is crucial to communicate messages precisely. Translation will provide you the ability to interact with potential users in their native language. Thus, it will surely help you to reach Korean and global audiences across the world.
Boost ROI
To gain access to a wider market you need a translation. No matter how much effort you put in, without accurate translation there is less or no chance of profitability. Translation helps you to stand out your competitors. You'll be able to improve visibility which will surely lead to high profits.
Boost Sales
A report on consumer behavior suggests that consumers only prefer products and services in their native language. For this reason, there's a high need of document translation for wider gatherings. Language differences do not allow customers to understand what you are offering. Thus, translation is essential to boost sales volume.
A Global Hit
Translation helps in analyzing the situation where your competitors are providing services and you don't. It allows businesses to determine what potential they have to expand in the target market by learning about various vital factors such as market size, market growth rate, new product segments, consumer type and etc.
From these points, it gets proved that without translation you are missing several golden opportunities that can help you with a wider market reach and great revenue. The key to success lies in seamless communication which is a bit difficult to achieve in a world of more than a thousand languages.
We at Tridindia
Professional Korean Translation For Business Growth
It is important that every company makes sure fabulous translation solutions, are done by well-qualified and competent translators because one small error can lead to the complete failure of very important relations. A skilled Korean translator can open the gates of business to many new customers. Having knowledge about where and when to use the skills of a translator can be very beneficial. A professional translator develops a piece of content in the Korean language that smoothly flows and puts forward the same meaning as the original content.
Types Of Korean Translation We Offer
With a large team of native Korean translation experts on board with us, we deliver a high-quality and world-class translation for a wide range of industries. We have worked with a large number of international corporate clients, entrepreneurs, and other individuals for various short and long-term projects. Here is an overview of some types of translation we are providing –
Korean Website Translation
Korean Website Localization
Korean Content Localization
Korean Content Writing
Korean Contract Translation
Korean Technical Translation
Korean Legal Translation
Korean Literary Translation
Korean Book Translation
Korean Manual Translation
Korean Patent Translation
Korean Paper Translation
And Many More…
All knowledgeable native language translators in our team have sound expertise and experience in providing a high-quality translation of all these types and more. We carefully listen to the client's needs and concerns before starting their work to provide authentic translation as they expect. If you want any of these or any other type of translation, then get in touch with us.
Benefits of Outsourcing Korean Translation Services to Us
Our translators' team helps businesses to overcome the language and cultural barriers to successfully convey precise information. We assist clients to have effective communication with their corporate clients, customers, and business associates by handling common translation challenges. With our affordable and correct translation, you can avail many benefits such as –
Data Privacy
We work with strict privacy policies and nondisclosure agreements at every level. All your documents and personal information are safe from other 3rd party access.
Culturally Relevant
We assign your project to professionals, who specialize in the local culture and customs of a specific region. That means you'll get a culturally-appropriate translation.
Quality Control Systems
We do not lay emphasis on translation alone but go several notches ahead by providing a translation that is very thoroughly edited.
Faster TAT
We have a rapid turnaround time; thanks to our experts who are native speakers and possess the ability to provide a concurrent translation.
Years Of Experience
We have more than 18 years of experience in offering translation to our valuable clients. Also, we have worked with different companies that have given us the confidence to satisfy your needs.
Native Translator
Our team holds native Korean language experts who are working in this industry for many years and have immense knowledge to provide you with accurate translation.
With the extensive team of professional native translators, we are able to help our clients get crucial benefits of translation value and improve success in worldwide markets. All our translation projects are checked in accordance with stringent quality control norms. So, if you need Korean from or into diverse language pairs with the tone and style of the source text, contact us.
Get in touch
Don't hesitate to contact us for inquiries!
Korean language translation will assist you in many ways. Even if the work is urgent, we can help you translate the project without compromising on the quality. Contact us now to know more.
Easy Project Consultation
Your Trusted
Korean
Translation
Agency Online
If you want to increase the sale of your business, you must prefer translation so that you can conveniently grow your business in the shortest time possible. Korean translation agency undoubtedly fuels the global economy. They can assure that your project is in safe hands and that your information will be conveyed accurately and subtly in the Korean language. You can go online and ensure to take the benefit of knowing how things are working for you in the same cause. Here are some exact benefits of professional translator:
They have all the skills to translate the Korean language to and from any language you want. They will also make sure that the translated content has cultural relevance.
Korean translation is offered by native Korean translators so it looks as if it is being done by a local individual in their own way of conversation.
They can also assist you to get traffic from a huge population of the targeted place that will ultimately increase your sales.
For many companies, there is one question in common and that is how to outsource translation, and what they can outsource. Outsourcing not only provides major advantages of good translation service, but also offers you access to the technical resources and expertise that quality translation needs. Whether you want to convey your business information to a Korean-speaking region or want to be accepted as a worthy equal in a primarily conservative society, translation can assist you to get success that not even the best marketing campaigns can provide.
High-quality Korean language translation focuses to fill the communication gap by assisting companies to reach a multivariate global audience by communicating in a language their customers can understand and relate to.
Our Experts
Korean
Translators
Number of Korean Language Speakers
Korean is spoken by about 72 million people residing on the Korean peninsula. Although it varies slightly in alphabet, spelling, and vocabulary between the two regions, Korean is the main or official language of North Korea and South Korea. Outside of the Korean peninsula, there are around 2 million people in China who communicate in Korean as their first language, another 2 million in the US, 500,000 in the Russian regions of Uzbekistan and Kazakhstan, and 700,000 in Japan. The Korean language holds 5 dialects in North Korea and another one in South Korea. Despite the socio-political dialect and geographical differences, the Korean language is mutually understood by speakers from various areas.
Quality and Accurate Translation
Whether it is a traditional business or an emerging online venture, translation solutions coupled with the increasing online population provide a lucrative market that was not possible many years back. This is the reason why people have begun considering quality translation and its importance in the era of globalization. With full content management, skilled translators look after every information of the translation process, no matter how small or big the project is. They know how to make your content global. Here are some features of a professional translation company, you should consider:
Translation of all types and in all domains
More than 15 years of translation experience
100% data privacy
Competitive price with no extra charges
99.99% quality assurance and accuracy
Native human translators
So, if you are looking for a quality translation into/from Korean, i.e. in multiple language combinations, we will certainly help you with quality results. In case you're wondering about our pricing structure, we are pleased to let you know that the pricing is the best in the industry.
Case Studies
We are dedicated to
serve you all time
With Korean language translation, you can communicate the original
message clearly in its equivalent context to the target audience.
Why Choose Us
Choosing Tridindia for Korean language solutions can be the best decision.
Are you immigrating to Korean nations for your business meeting? Do you need translation for your documents and official purposes to ease immigration applications and business operations? We have done professional translation for a number of clients with the highest satisfaction rates. Global corporate clients are choosing us for the following reasons –
Higher Quality & Accuracy Level
Our team of experienced translators gives extra attention to the quality and accuracy of the translated context. With their assistance, you can be assured of having error-free translation.
Comprehensive Language Solutions
Our company provides comprehensive language solutions that too at a very competitive price. Hiring us will give you many translation options to choose the one that suits your requirement.
Certified
Translation
Certified language translation is something you can count on when considering us. This translation will help you in all legal and medical matters. Our professionals have the experience to provide you with certified translation.
Native Expert
Translators
We are working with 150+ native experts who have immense experience working with different industries. And hence this gives us the ability to provide you with
consistent globalization and translation
.
Easy Project
Consultation
Hiring us will give you the benefit of easy project consultation. And this will save much of your valuable time that you can invest in doing much other important work in your business.
Fastest Turnaround
Time
We deliver all the assigned work in as short time as possible. Our fastest TAT does not affect the quality of the translated document. Along with timely delivery, we also maintain quality.
Realfact
The Unbeatable Korean Translation Master since 2002
Employing an effective and fast English to Korean translation is important in your business strategy. You cannot possibly move on without a proper translation that will assist you to convey the exact meaning in different languages.
Steps
Take some easy steps for Korean Translation Order
We, being a professional translation service providers know how to translate content into a language everyone can understand while making sure the message gets to the audience properly. So take some small steps and hire us now.
Contact us first
Reach us through mail or call to discuss your requirement.
Consult with Project Manager
Consult with our knowledgeable project manager who will assist you efficiently.
Place Your Order
Select the language type or service you want to hire.
Get Delivery On Time
Get delivery without any delay.
FAQ
Frequently Asked Questions on Korean Translation
TridIndia Providing Certified Korean Translation Services in:
Ahmedabad NCR Chandigarh Delhi Hyderabad Lucknow Gurugram Surat Visakhapatnam Dubai Abu Dhabi Ajman Oman Uttar Pradesh Maharashtra Karnataka Tamil Nadu Telangana West Bengal Gujarat Madhya Pradesh Haryana Kerala Bihar Rajasthan Assam Odisha Punjab Andhra Pradesh Jammu and Kashmir Uttara khand Himachal Pradesh Jharkhand Goa Puducherry Manipur Chhattisgarh Meghalaya Andaman and Nicobar Islands United States Philippines United Kingdom Germany Canada China Australia Ukraine Nigeria Malaysia France Bangladesh United Arab Emirates Turkey Pakistan Indonesia Saudi Arabia Kenya Egypt Taiwan Russia Singapore Peru Italy Netherlands Spain Thailand South Africa Palestine Ireland Japan Vietnam Mexico Hong Kong Sri Lanka Nepal Finland Maldives Brazil Czech ia Iran Poland Switzerland South Korea Belgium Myanmar (Burma) Lebanon Uzbekistan Greece Kuwait Ghana Morocco Qatar Sweden Armenia Ethiopia Israel Kazakhstan Romania Tanzania Latvia Denmark Argentina Oman Venezuela Bulgaria Belarus Algeria Moldova Portugal El Salvador Jordan New Zealand Afghanistan Austria Bahrain Costa Rica Hungary Albania Azerbaijan Iraq Slovenia Somalia Tunisia Yemen Colombia Estonia Georgia Norway Serbia Brunei Chile Cameroon Honduras Croatia Jamaica Lithuania Mauritius Sudan Kosovo Bolivia Slovakia Senegal Uganda Bahamas Congo – Kinshasa Côte d'Ivoire Cape Verde Curaçao Ecuador Iceland Luxembourg Montenegro Macedonia (FYROM) Mongolia Malawi Panama Rwanda Syria Turkmenistan Zambia Angola Bosnia & Herzegovina Barbados Burkina Faso Bermuda Bhutan Central African Republic Congo – Brazzaville Cyprus Gabon Guernsey Gambia Guatemala Guam Haiti North Korea Liberia Lesotho Libya Malta Mozambique Sierra Leone Tajikistan Trinidad & Tobago Uruguay Samoa Zimbabwe UAE
Testimonial
With years of experience, we know what your industry needs for growth.
Through our industry knowledge and experience, we execute translation that will definitely profit your business.
"The best thing that I liked about TridIndia is their professionalism & promptness in delivering bulk projects within shorter time frame. Kudos to the team..!!"
"The best thing that I liked about TridIndia is their professionalism & promptness in delivering bulk projects within shorter time frame. Kudos to the team..!!"
"When you are in the technical industry, you know how difficult it is to communicate with your multilingual customers. But, TridIndia made this simple for us."