Malay Translation Services
Want to make your company stand out in a wider market where Malay is mostly spoken? Malay translation services can help you generate more revenues and add potential Malay customers to your clientele base.
Why You Should Invest in Malay Translation Today?
90% of companies have gained a lot of profits and demand by targeting the Malaysian market. And for targeting, they have turned towards translation to and from the Malay language. Every year, more and more companies are planning to grow in Malay-speaking regions, and cut costs. Translation has hence become very important to these companies that want to expand overseas. Prominent translation assists to fill the communication gap that could occur between the company and the consumer. This is because a professional translator offering accurate translation solutions can establish the customer's trust and make them feel assured to buy from your company.
Fastest professional Malay Translation Services by 4000+ certified Malay translators who offer accurate Translation Services in the Malay language for government, public and private sectors. Our native experts have been working in 250+ languages for multiple industries, like legal, technical, medical, engineering, Shipping, NGOs, mining, media, oil & gas, and so forth. Thus, we have been established as a well-known global Malay Language Translation services company in New Delhi India Mumbai Amritsar Kolkata Chandigarh Chennai UAE Hyderabad Bangalore Noida Pune Gurgaon Ghaziabad, and several other Indian and foreign cities. Additionally, we are accompanied by experienced Malay interpreters and localization experts who offer exceptional quality Malay interpretation services and Malay localization services respectively for both public and private sectors.
English to Malay Translation Services
Malay is a language that has numerous dialects and this language is also known for their regional variations. When you need translation from English to Malay, the process can be challenging for a variety of reasons. For translating into Malay language, the translators need to be aware of the concept of politeness and cultural nuances. This can make English to Malay translation to go perfect as per the vocabulary, grammar, and sentence structure aspects.
It's essential to work with professional translators who have a strong grasp on the languages. We have a huge team of translators who are native Malay speakers and have the same fluency in the English language too. They are certified and follow strict quality controls to deliver high-standard translation. Choosing Tridindia will allow you to get consistent Malay translation without any delay and at affordable prices.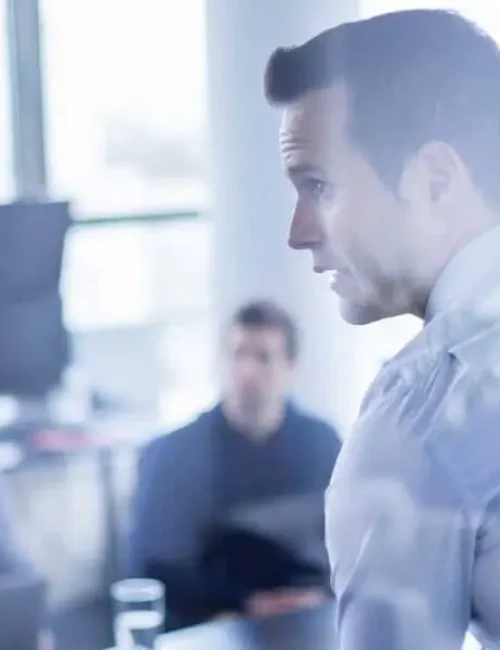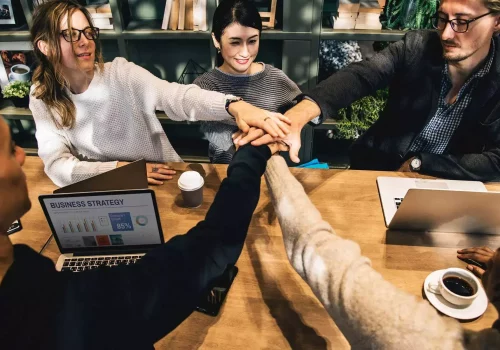 Get Certified Malay Language Translators For Your Project
Working with Tridindia will give you a chance to work with certified translators who have great years of experience in delivering Malay translation. Our translators have worked on several projects and thus we have big global companies as our happy clients. Most of the translators are native language speakers who are skilled translators for delivering accurate translations, for various translation projects.
For every Malay translation project, our team of reliable Malay language translators carries out an excellent translation process where they monitor all the steps. This is a highly required approach in order to deliver high-quality translation based on your needs, budget, and deadline. With us, you can find flexible Malay translation solutions leading to successful results.
The electronics industry is growing and Malaysia is a major producer of consumer and industrial electrical and electronic products. It accounts for a large proportion of the country's economy. Malaysia is home to some of the world's leading semiconductor industries and is a popular option for local and international companies to establish operations. Therefore leading electronics, and technology industry such as Toshiba, Motorola, and OSRAM choose to have the products manufactured, designed, assembled, and packaged in Malaysia.
Operating in the English language will not be able to serve well in this region and therefore, it is important to get English to Malay translation. Using English-to-Malay translation can help in having a better understanding of the specific terminology and technical language that will help in the better design and manufacturing of electronics.
As more and more companies are thinking of investing in Malaysia, operating in the Malay language becomes necessity. For this, you need to be with one of the most reliable translation companies that have experienced, specialized translators to deliver the best Malay translation with great accuracy.
Malay language is spoken throughout Malaysia and other parts of Indonesia and there are huge differences in language aspects that can pose challenges in the translation. Look at the following translation tips that we follow to deliver accurate translation:
Understand Cultural Aspects
When talking about the Malay dialect and its regional variation, it varies a lot in different regions. Malay language has different idiomatic expressions and vocabulary and translators have to know about the client's requirements so that translators can use the appropriate dialect for translation into the Malay language for the target audience. Besides this, there is a need to have an understanding of Malay culture, traditions, and customs that is vital for accurate translation that serves the cultural relevancy too.
Considering Grammar
Malay languages depend upon verb conjugations that helps to indicate certain aspects. To carry out the best Malay translation, it is important to work on the tense, formality, and other contextual factors too. When the translators work on these aspects, it becomes highly easy to carry out the accurate translation. Also, in this, the translators have to be well aware of the gender-specific terms and pronouns. Only professional translators with great knowledge are successfully able to adapt the content to make it highly relevant during the translation.
Malaysia has given the Malay language as the status of its national language. Thus, it is language which is spoken widely by the native people of Malaysia and is also highly used by the businesses for establishing its functions. The Malay language have approximately 290 million people who are also spread across the Strait of Malacca, the eastern coast of Sumatra in Indonesia and the coasts of the Malay Peninsula of Malaysia. Given below are interesting facts about Malay language:
Malay is the national language of three countries, viz. Malaysia, Indonesia, and Brunei. There are 40 million native speakers and about 215 million speakers on the whole.
Malay is an Austronesian language and shares similarities with other languages spoken in Southeast Asia, the Pacific, and parts of East Africa.
Malay has a number of regional dialects.
Standard Malay is also known as Court Malay, Malacca, Johor, and Riau Malay
Very few people know but the Malay language has incorporated words from Sanskrit, Arabic, Tamil, and Portuguese languages too.
Malay languages follow different levels of formality the formal Malay is known as Bahasa Baku and informal Malay is known as Bahasa Colloquial.
The Malay language is known for its beautiful expressive nature and the use of proverbs and idioms has cultural significance to the language.
The language came into existence right after Malaysia's freedom in 1957, and in 1968 as per Article 152 of the Constitution of Malaysia, it became the national language. The five southernmost provinces of Thailand used to be part of Pattani (an ancient Malay kingdom). Their dialect of Malay was referred to as Yawi. Later the language evolved along with the Philippines and integrated into Tagalog. There are many Malay dialects and some of them are spoken in Indonesia. The dialects were geographically divided into western and eastern. Western Malay was spoken in Sumatra and Borneo whereas eastern dialects were spoken in the eastern part of Indonesia.
Malay language is said to belong to the Austronesian family of languages which are the languages from Southeast Asia and the Pacific Ocean. This makes the Malay language share many similarities with languages such as Javanese, Chamorro, Palauan, and the Acehnese languages. Although they are mutually inexplicable the similarities are quite prominent.
According to the National Language Act 1967, the term Bahasa Malaysia was in use until the 1990s. After that, most government officials went back to Bahasa Melayu for official uses. According to Article 152 of the Federal Constitution, is the official language of Malaysia during the 1970's was Bahasa Kebangsaan. However, the people of Malaysia prefer their national language to be identified as Bahasa Malaysia.
Countries that speak Malay
In the Malay language, there is a group that is closely related to languages developed from different outposts across Malaysia and Indonesia. There are several varieties of Malay language that are standardized as the national language and one of them is "Bahasa Malaysia".
Malay language is highly spoken language with millions of speakers and 90% Indonesian who speak the Indonesian language is considered as form of Malay Language. Following are the few countries where the Malay language is highly spoken:
Brunei
Indonesia
Malaysia
Singapore
Thailand
Philippines
Country: Malaysia
Capital: Kuala Lumpur
Population: 3.24 crores
GDP (per capita): 10401.79 USD
Government Type: democratic constitutional monarchy
Currency: Malaysian ringgit
Ease of Doing Business Rank: 12th
Unemployment Rate: 4.8
Major Industries: Electronic, Oil processing, Pharmaceutical, Medical, Technology, Smelting, Rubber and palm, Timber processing, Petroleum production, and Petroleum refining.
Malay Dialects (Bahasa Melayu / بهاس ملايو)
The Malay language is spoken in parts of Malaysia and the rest in Brunei, Indonesia, and Singapore. This brings up the variation in the language and here are the following Malay language dialects.
North Dialect
KL dialect
Sarawak Dialect
Perak Dialect
Negeri dialect
Sabah Dialect
Kelantan Dialect
Johor Dialect
Chinese heredity Dialect
Terengganu Dialect
Melaka Dialect
Popular Malay Translation Phrases
Malaysian locals can speak in English because Malaysian English is highly used in about 80% of urban businesses. This brings major advantages and allows easy dealing with Malay audiences. Given below are common English phrases and their translation in the Malay language:
| | |
| --- | --- |
| English Phrase | Malay Translated Phrase |
| Thank you | Terima kasih |
| You're welcome | Sama-sama |
| How are you? | Apa Khabar? |
| Goodbye | Selamat tinggal |
| I'm fine, thanks | Khabar Baik, Terima Kasih |
Affordable Malay Translation Services for Your Business
While not every company wants to make plans to reach a new target Malay-speaking audience or need all their business documents translated into their native language, many will and you just have to be one such company. If you have a business that needs some specific things to translate one language to another, you will definitely have to invest in trustworthy language service providers. Now you might think why do you need a translator's assistance? What benefits does professional translation provide? It turns out many. You could even end up saving a lot of time and money when you hire a well-experienced translation company.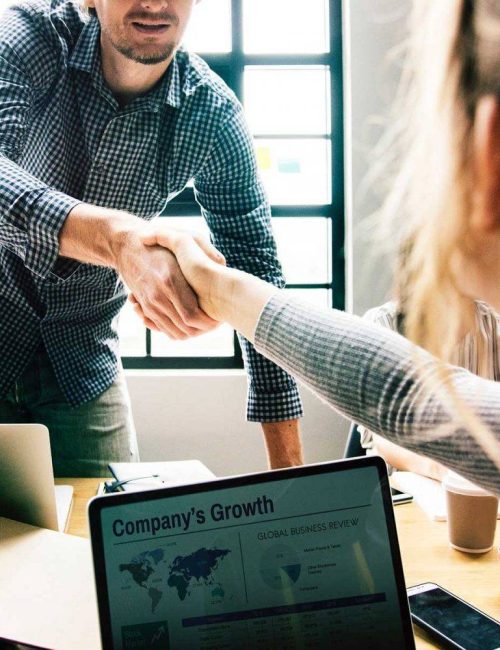 Need of Malay Translation Services For Your Business Today
If you want to take your business to the Malaysian market or want to target Malay-speaking individuals, you are going to need the assistance of an experienced translation company providing human business translation. Hiring a professional translation company is going to offer you all the required dedicated workforce so that you can attract potential customers to strengthen your customer base.
Reach Target Audience
Translating all your business documents will help you reach new geographical locations. You can reach the target audience efficiently by conveying your business information in their native language.
Better ROI
Generate more profits by targeting a wider audience through translation to and from the Malay language. Once you become successful in targeting a new audience, your ROI will automatically increase.
Boost Sales
Strengthen your customer base through translation solutions that will ultimately boost the sales of your brand because as more your customers will, the more sales will become.
Identify Market Potential
Make your business expand in your target market by identifying market potential through effective translation that will assist you to communicate with potential audiences fluently.
With professional translation solutions, you can decrease the risk of ending up in a poorly translated document. At the same time, when relying on professional translation like standard document translation, you can assure of a high-quality translated document. When you work with a reputed translation company, you are avoiding any errors.
We at Tridindia
Professional Malay Translation For Documents
Language is one of the most effective sources for the integration of employees and assets from various corners of the world. In this globalized world, language plays a major role, it can also be a barrier to increased engagement. Without proper knowledge of the Malay language, it becomes very complicated to spread information about your brand. Accurate translation with right desktop publishing makes communication very convenient and conversation exchange more powerful. Having a document translated into the Malay language will give convenience to Malay speakers to understand it properly.
Types Of Malay Translation We Offer
A translation company has all the expertise to assist you to promote your offerings in a new market by translating all the details of your products and services. The top-most benefit of partnering with a well-experienced company is that they have a specialized team that includes skilled translators, project managers, proofreaders, and various other members that can give you proper translation help.
Malay Website Translation
Malay Content Translation
Malay Document Translation
Malay Certificate Translation
Malay Website Localization
Malay Content Localization
Malay Content Writing
Malay Audio Translation
Malay Video Translation
Malay Contract Translation
Malay Technical Translation
Malay Legal Translation
Malay Literary Translation
Malay Book Translation
Malay Manual Translation
Malay Patent Translation
Malay Paper Translation
And Many More…
The best thing you can do for making your business go global is to attract new customers and step into a new market. While reaching new borders might be very overwhelming, it does not always have to be. The process can be very efficient, affordable, and seamless, if you choose an experienced translation company, instead of hiring individual translators. Partnering with a reputed translation company offering productive foreign document translation has various benefits.
Benefits of Outsourcing Malay Translation Services to Us
Every document you translate showcases your business on an international scale. By outsourcing translation like valuable website translation to a reputed company, you can be sure that you will receive accurate translation for all your business documents. With a well-built team of native-language translators, a reputed translation company can help you get any document translated conveniently.
Data Privacy
Data privacy is something we give huge importance to. We sign a confidentiality agreement to ensure there is data privacy and original meaning is maintained.
Culturally Relevant
As we have native translators in our team, we can provide you with culturally relevant translations according to your target market. We will ensure your get to target a wider audience efficiently.
Quality Control Systems
We totally understand that you have certain deadlines to meet, and our team of reputed translators works with full dedication to provide high-quality translations without any compromise.
Faster TAT
Although all the types of translations we do are delivered within faster TAT, if there is certain urgency, we can have your files back to you within just a matter of hours in the Malay language.
Years Of Experience
For 18 years, we have been providing Malay translation solutions. By taking advantage of our massive industry experience and world-class solutions, we offer you top-notch translations.
Native Translator
We help you target your Malay-speaking audience and assign you the native translator that suits your project needs. Also, we will ensure that your translations are accurate for Malay speakers.
If you are selling your products or services only to a specific location, then your business can never boost any revenues and this may lead to a huge loss. Therefore, targeting a wider market like Malaysian with worthwhile translation strategies is very beneficial for your business's success.
Get in touch
Don't hesitate to contact us for inquiries!
We have the best linguists with certain expertise in your industry to handle your translation projects. To know more about the solutions, contact us today!
Easy Project Consultation
Your Trusted
Malay
Translation
Agency Online
Essential communication plays an important role in brand awareness. But for brand awareness, you need to communicate in their native language which is a bit crucial because of language differences. Our world has become lightning-fast and customers expect instant interaction. That's why most of the companies operating at the international level don't compromise on quality and take the help of reliable translation like better and effective technical translation in order to provide accurate speedy information whenever customers desire.
At Tridindia, we provide an accurate translation that helps organizations operating overseas to prevent bizarre situations like:
Missed Opportunities: Many startup organizations don't prefer the need for translation as they think it's a complete wastage of money. But unfortunately, the loss is on them as they won't be able to penetrate into the target market and customers will never get to know about their products.
Unambiguous Communication: Information available in one language can be misinterpreted by a person of a different language. Without translation, you won't be able to provide information correctly and precisely.
Rivalries: No matter which foreign market you enter you'll face intense competition from domestic players. The major advantage of Domestic companies is that they are well familiar with language and culture. They have been ruling the market because they are providing services in their local languages.
Our Experts
Malay
Translators
Access International Markets
Many flourishing companies know the vital importance of Translation to penetrate into any foreign market. With the help of an accurate translation such as premium medical translation, you'll be able to make your product and services visible to a wider audience. In fast-growing countries like India and China translation is a must-have service to capture a slice of the market.
At Tridindia, we provide translation of utmost quality that helps organizations to simplify communication and diversify into the new location. A translation can help you in:
Reaching Target Audiences: You know which market to enter and we know how to bridge communication. With our appreciable translation, you'll be able to communicate with wider audiences. This will help you to get potential customers who are interested in buying your products.
Increasing Market Potential: Translation helps in adapting your product and services with respect to the native language of the reader. You'll be able to reach wider audiences to boost sales and revenues.
Outrun Competitors:
Customers will see you as the biggest player in the market. With translation, marketing and promotional activities become a lot easier. Your entire business becomes interactive and usable in any language.
By the end of the day, with translation, you'll have sophisticated business operating on the international platform that will shape the branding of your organization.
Get in Touch
We are dedicated to
serve you all time
Make your business content accessible to a much wider audience through Malay
translation that will help you by satisfying your business needs.
Why Choose Us
Choosing Tridindia for Malay language solutions can be the best decision
With a wider network of native and professional linguists that have expertise in translation solutions, a professional translation company can assist your business in successfully reaching new audiences. An experienced company can provide accurate translations in Malay at affordable language translations prices and have the processes in place to make sure that your content is generated as per your industry sector, target audience, and brand.
Higher Quality & Accuracy Level
Higher quality and accuracy levels are two main things that we consider every time we proofread the translated content before delivering you. Our team ensures you get what you want.
Comprehensive Language Solutions
Our comprehensive language solutions help you expand your business in any market you want and help you grow in a wider market that will ultimately increase your sales.
Certified Translation
Services
You can get certified translation solutions from well-experienced, skilled, and certified translators. We can help you by providing translations for legal and medical matters.
Native Expert Translators
Our team has native expert translators who have a proper understanding of the cultural nuances and terminologies. They know how to translate perfectly and convey the right information.
Easy Project Consultation
Our easy project consultation benefits you in saving your time and efforts that you can invest in other important business work. With this, you can make the hiring process very easy.
Fastest Turnaround Time
We have a team of translators that works together for the same goal to provide you with the translation assignment within the fastest turnaround time or within the deadline without any delay.
Realfact
The Unbeatable Malay Translation Master since 2002
We have to build a wider network of trained linguists, satisfied clients as well as business partners all around the world. We give huge value to our clients and hence we offer unique customized solutions whatever industry knowledge may be needed.
Steps
Take some easy steps for Malay Translation Order
As we have experience of more than 18 years, our translators can provide you with various types of translations from and to Malay. We will select the best translator as per your project. Just take some easy steps to hire solutions.
Contact us first
Call or mail us to tell us about your translation needs.
Consult with Project Manager
Our project manager will give you proper information about the translation solutions
Place Your Order
Select the types of translation you want to choose as per your business needs.
Get Delivery On Time
Receive the complete translation work within the fastest TAT.
FAQs & Answers
Frequently Asked Questions on Malay Translation
TridIndia Providing Certified Malay Translation Services in:
Ahmedabad NCR Bangalore Chandigarh Chennai Delhi Gurgaon Hyderabad Kolkata Lucknow Mumbai Noida Pune Ghaziabad Gurugram Surat Visakhapatnam Dubai Abu Dhabi Ajman Oman Uttar Pradesh Maharashtra Karnataka Tamil Nadu Telangana West Bengal Gujarat Madhya Pradesh Haryana Kerala Bihar Rajasthan Assam Odisha Punjab Andhra Pradesh Jammu and Kashmir Uttara khand Himachal Pradesh Jharkhand Goa Puducherry Manipur Chhattisgarh Meghalaya Andaman and Nicobar Islands United States Philippines United Kingdom Germany Canada China Australia Ukraine Nigeria Malaysia France Bangladesh United Arab Emirates Turkey Pakistan Indonesia Saudi Arabia Kenya Egypt Taiwan Russia Singapore Peru Italy Netherlands Spain Thailand South Africa Palestine Ireland Japan Vietnam Mexico Hong Kong Sri Lanka Nepal Finland Maldives Brazil Czech ia Iran Poland Switzerland South Korea Belgium Myanmar (Burma) Lebanon Uzbekistan Greece Kuwait Ghana Morocco Qatar Sweden Armenia Ethiopia Israel Kazakhstan Romania Tanzania Latvia Denmark Argentina Oman Venezuela Bulgaria Belarus Algeria Moldova Portugal El Salvador Jordan New Zealand Afghanistan Austria Bahrain Costa Rica Hungary Albania Azerbaijan Iraq Slovenia Somalia Tunisia Yemen Colombia Estonia Georgia Norway Serbia Brunei Chile Cameroon Honduras Croatia Jamaica Lithuania Mauritius Sudan Kosovo Bolivia Slovakia Senegal Uganda Bahamas Congo – Kinshasa Côte d'Ivoire Cape Verde Curaçao Ecuador Iceland Luxembourg Montenegro Macedonia (FYROM) Mongolia Malawi Panama Rwanda Syria Turkmenistan Zambia Angola Bosnia & Herzegovina Barbados Burkina Faso Bermuda Bhutan Central African Republic Congo – Brazzaville Cyprus Gabon Guernsey Gambia Guatemala Guam Haiti North Korea Liberia Lesotho Libya Malta Mozambique Sierra Leone Tajikistan Trinidad & Tobago Uruguay Samoa Zimbabwe UAE
Testimonial
With years of experience, we know what your industry needs for growth.
Through our industry knowledge and experience, we execute translation that will definitely profit your business.
"The best thing that I liked about TridIndia is their professionalism & promptness in delivering bulk projects within shorter time frame. Kudos to the team..!!"
"The best thing that I liked about TridIndia is their professionalism & promptness in delivering bulk projects within shorter time frame. Kudos to the team..!!"
"When you are in the technical industry, you know how difficult it is to communicate with your multilingual customers. But, TridIndia made this simple for us."