Marathi Translation Services
Boost your global outreach to millions of Marathi speakers by harnessing top-notch, precise Marathi translation services. Seamlessly bridge the gap and establish a robust presence in the Marathi market for your brand.
Why You Should Invest in Marathi Translation Today?
Universally, there are around 90 million Marathi speakers, whereas in India there are around 68 million. It is the 4th most spoken language in India whereas the 15th most spoken language around the world. The Marathi language is said to have begun quite early on its own. Marathi languages belong to the southern branch of the Indo-Aryan group. It is majorly spoken by the people of Maharashtra in western India and is the official language of the state. In prehistoric times, Marathi was also known as Marhatti, Maharashtra, Mahratti, and so on.
Fastest professional Marathi Translation Solution by 4000+ certified Marathi translators who offer accurate translation solutions in the Marathi language for government, public and private sectors. Marathi, the official language of Maharashtra is spoken by around 73 million people and relates to Indo-Aryan languages. There are 2 dialects and various sub-dialects of Marathi. Hence, making the full command over this language is not easy for businesses, especially those who're targeting an extended global scale. Translating into Marathi can provide you with the fastest growth rates in various industries such as manufacturing, IT, mass media, biotechnology, petroleum, cement, telecommunications, and more. With many businesses emphasizing global trade, translating any content into the language of a targeted audience has just become mandatory to survive successfully in the large-scale corporate world. If you need to translate your content into or from the Marathi language, then you can trust us.
English to Marathi Translation Services
Marathi language is the 23rd official language of India and this large portion of Marathi speakers are scattered across India's state, Maharashtra. If your business is interested in investing in Marathi-speaking areas, using the English language will not bring great results. Using English-to-Marathi translation services allows business to meet your growing business demands and this will increase your sales.
We are here to help you with a professional translation that meet your expectations and enables you to bridge the communication gap. We have highly skilled Marathi translators who assure to deliver highly accurate and top-notch Marathi translations at the most competitive rates.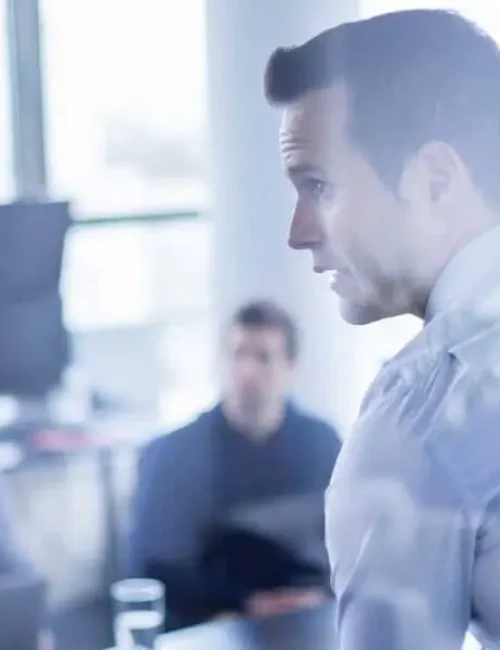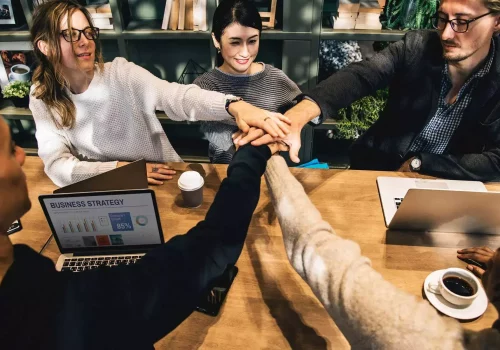 Get Certified Marathi Language Translators For Your Project
While scaling up your business globally, language barriers pose a considerable problem as of the local dialects. If you are focusing on expanding to the Marathi market, Tridindia can help you to get rid of language barriers confidently. We are a professional translation company and have a pool of expert translators with vast expertise and knowledge. With this, your business can develop trust with the consumers and thus allow business growth.
Our Marathi language translators are native Marathi speakers and understand the Marathi language, its dialects and market in a better way. Also, they come with subject matter expertise and thus assure to deliver superior quality translation at affordable prices.
Marathi Translation Market
Maharashtra is India's one of the leading industrial states that contributes 15% of national industrial output and leads to 40% of India's national revenue. This is because Maharashtra holds major industries such as electrical and non-electrical machinery, chemical and allied products, petroleum and allied products, textiles, metal products, wine, pharmaceuticals, engineering goods, jewelry, machine tools, steel, etc.
Pune is the cultural capital of Maharashtra and it hosts many universities and educational centers. Whether for business or education, communicating in the Marathi language becomes essential. The Marathi language has a lot to do with its history, culture, and identity. It represents the soul of Maharashtra and people are very much attached to the Marathi language. Therefore, it becomes essential to use the Marathi language while engaging the Marathi audience.
As we delve into different regions, we can see changes in the details of Marathi's linguistic features, literary contributions, and cultural impact. So, professional translation solutions are much needed to unveil a vibrant language that stands as a great opportunity to be able to target and win the extremely large Marathi-speaking consumer base.
For businesses, using Marathi translation helps to give a sense of identity and belongingness especially in the market of diversity. However, there are several challenges associated with translation and given below are a few Marathi translation tips our translators consider:
Sentence Structure
The Marathi language is similar to Sanskrit and other Indo-Aryan languages. During sentence formation, there is a need to pay attention to the use of consonant clusters. During the translation, the translators need to follow the proper sentence structure that will allow them to deliver exact meaning.
Keep Check On Dialects
There are various dialects in the Marathi language and having a great understanding of them is a complex task. As the regions differ, the region shows up varieties of dialects and translators need to be well aware while translating.
The Marathi language is considered to be in the southern branch of the Indo-Aryan group of languages. It is commonly spoken by the people of Maharashtra in western India and hold the status of the official language of the state, since 1966. Below are some interesting facts about the Marathi language:
✔ Marathi is considered the 3rd largest number of native speakers among Indian languages.
✔ Approximately 50% of Marathi words come from Sanskrit and the Sanskrit language has a huge contribution to its rich vocabulary and nuanced expressions.
✔ There are approx 100 million Marathi language speakers.
✔ Marathi stands ranked 10th in the list of most spoken languages across the globe.
✔ About 68% of Marathi speakers lives in Maharashtra.
✔ Marathi is ranked 15th globally in terms of having the most native speakers.
Marathi language origin can be traced back far beyond the 10th century when its literary began only in 13AD. Marathi language is known to descend from Sanskrit through Pali, Maharashtri, and Maharashtra Apabhramsa. Maharashtri Prakrit was popular amongst the Prakrit languages and is spoken in western and southern parts of India.
Marathi language grammar and syntax are said to have originated from Pali and Prakrit. Eastern Hindi or Indo-Aryan language, is closely related to Marathi and it can be found relatable with Marathi long literary works. The first Marathi texts were written in the 11th century as inscriptions on stones and copper plates. During 13th to the mid-20th century, it was written in the Modi alphabet. Since 1950, it has been written in the Devanagari alphabet.
The Marathi language that we get to hear today is the result of the gradual process of changes and modification. Marathi literature is popular and the saint and poet Dnyaneshwar is very popular in the Marathi language. There are various other famous saint-poets including Tukaram, and Namdev and thus, Marathi is known as the richest saint-literature of all Indian languages.
Countries that speak Marathi
Marathi holds great importance in India and apart from Maharashtra, Marathi is also spoken in Goa, Karnataka, Madhya Pradesh, Andhra Pradesh, Tamil Nadu, Dadra, and Nagar Haveli. Not only in India, but you can also find Marathi language speakers globally, and given below are countries with Marathi-speaking population:
| | |
| --- | --- |
| Australia | Mauritius |
|  New Zealand |  UK |
|  USA |  Canada |
|  Israel | |
Country: India
Capital: New Delhi
Population: 140.76 Crores
State With Highly Spoken Marathi Speakers: Maharashtra
Constitutional Republic: President Droupadi Murmu and Prime Minister Narendra Modi
Currency: Rupee
GDP (ppp): 3.18 Lakh Crores USD
Unemployment: 7.1%
Government Type: Constitutional Republic
Industries: Deals in pharmaceuticals, automotive, engineering and machine tools, electronics, computer software, steel, research and development, textiles, agriculture, construction, power, chemical, manufacturing, communication, etc.
At the time of Marathi language origin, Maharashtri Prakrit was most popular amongst Prakrit languages and was widely spoken in western and southern India. Today, you can find Marathi-speaking people in Maharashtra and other regions. The Marathi language has about 42 dialects and popular dialects are:
| | |
| --- | --- |
| Ahirani | Khandeshi |
| Konkani | Samavedi |
| Thanjavur Marathi & Namdev Marathi | |
Popular Marathi Translation Phrases
Marathi is the language spoken by the Marathi people living in Maharashtra, state of India. Also, it is the official language of Maharashtra and Goa State in India. Given below are common English phrase and their Marathi translation:
| | |
| --- | --- |
| English Phrase | Marathi Translated Phrase |
| Hello! |   नमस्कार!(Namaskāra!) |
| Good morning | शुभ प्रभात(Śubha prabhāta) |
| Good luck | नशीब(naśība) |
| Goodbye | निरोप(nirōpa) |
| Thank you | धन्यवाद(dhan'yavāda) |
| How are you? | तू कसा आहेस(Tū kasā āhēsa) |
Affordable Marathi Translation Services for Your Business
With the assistance of translation, you can navigate the global marketplace. This will provide you with one leg up over your competitors. To strengthen your brand image, it is essential to keep your target market's eyes glued to your agency. Translating your content into the local language of various foreign markets is a perfect way to do that. A language barrier can affect your business in more than one way. It is a major problem in getting success. Miscommunication may lead to financial loss as well as reputation damage. As a result, it is always suggested to invest in Marathi translation from trustworthy language service providers to make sure clear communication with the clients. This will help you understand their languages and diverse cultures.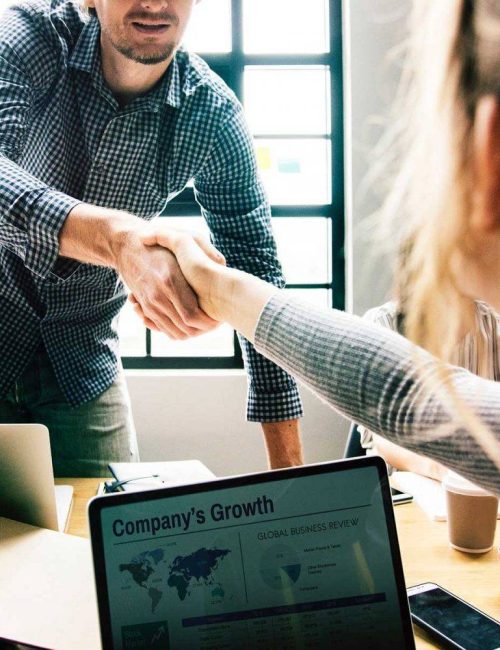 Need of Marathi Translation Services For Your Business Today
By converting your business into a multilingual interactive platform, you'll be able to provide accurate information to potential clients. If you are targeting regions where Marathi is spoken, then standard document translation in Marathi t will help you with several benefits including the following.
Reach Target Audience
One should not undervalue translation as a powerful tool to sell products in customer native language because they like it. Translation helps in get in touch with your target audience to make huge amount of sales. So, consider translation as a vital business strategy.
Better ROI
Translation is essential to provide brand information and other details to customers who don't understand English. It helps to pursue native audience towards your products and services as per their preference, which further assists with more sales, profitability, and improved ROI.
Boost Sales
Getting global has become a lot easier and there are companies who are already selling abroad. Translation helps you in gaining competitive edge over others; making you to get more, sell more and boosts revenues. Describing the products and services to the targeted audience in their native language through translation helps in convincing them for a quick purchase.
Identify Market Potential
Your business venture is stagnant with no translation as you won't be able to find out where to head. Translation lends a hand to get potential clients, market opportunities, product category, etc. So, if you want to determine the market value first before investing the valuable resources such as time, money, workforce, etc, then get your content translated in a language of a targeted market.
In a world where English is spoken by only one-third of the population, scores of the organization know the major importance of translation in todays world to increase reach. It helps in avoiding unambiguous communication and missed opportunities. So, if you don't want market shares or customers to go away from your business reach, then let skilled translators provide precisely translated content for required languages.
We at Tridindia
Professional Marathi Translation For Documents
Professional companies deliver professional results and have the power and experience to give you the results that will assist you in efficiently translating your marketing, legal, or sales materials. They can also offer you conclusive education translation. Reliable Marathi language translation assures you an appropriate translator that can most efficiently provide your business with the highest quality required for detailed technical translation. Every translator has various qualities of certification to offer every business high-quality solutions.
Types Of Marathi Translation We Offer
No matter whether your translating need is for marketing literature, letter, website, or any other type of material, you can rely on us because we have experience working with all sorts of documents and content. Following are some of the respective translation for every sector we can provide for your Marathi translating needs –
Marathi Website Localization
Marathi Content Localization
Marathi Content Writing
Marathi Contract Translation
Marathi Technical Translation
Marathi Legal Translation
Marathi Literary Translation
Marathi Book Translation
Marathi Manual Translation
Marathi Patent Translation
Marathi Paper Translation
And Many More…
Our native translators have rich experience in translating various types of content and documents for national and international clients in diverse industries. Even they can satisfy your specific media translation needs. End-output is guaranteed by high-quality translation and accuracy with a faster turnover.
Benefits of Outsourcing Marathi Translation Services to Us
Our team of translators has many years of experience in translating other languages into Marathi and vice-versa. Our translation can increase powerful market research values for business growth. If you outsource the translating needs to our team of expert translators, you will have access to a pool of benefits such as –
Data Privacy
Entire personally identifiable information you share with us remains safe with us. We never disclose it with the third party unless it is required by you.
Culturally Relevant
All translators in our team are native speakers and understand Marathi dialects, subtle regional differences which can lead to cultural issues
Quality Control Systems
Our dedication to accuracy, industry leading quality control systems, proofreading and editing procedures allow us to translate all types of website content precisely with no errors.
Faster TAT
We are happy to serve our respected client's translating needs with comparatively fast turnaround time with no compromise on the accuracy.
Years Of Experience
With many years of experience in the translation industry, we have enough knowledge to help your business grow powerfully. By providing correct translation, we help to attract global customers.
Native Translator
Our team has native translators who are specialized in different industries and know how to translate each document into other languages effectively to convey the right message.
We provide an accurate translation of your entire business platform and material that gives a clear understanding of what you're trying to convey. We can customize the translation to better suit your requirements of gaining a strong competitive edge. Translators can provide various types of translation for a better adaptation to the need of the local market and help you with the achievement of your business goal.
Get in touch
Don't hesitate to contact us for inquiries!
We have a dedicated and well-experienced team offering an array of multilingual translations for domestic and global corporations in a variety of industries. To enhance your global marketing, contact us now.
Easy Project Consultation
Your Trusted
Marathi
Translation
Agency Online
There are many benefits to working with a professional translation company. Being part of a global company means making your company marketable to an array of customers and clients is your first priority. You need to expand, you want to connect with clients beyond your current market, and you want to push the success you are having now to other countries. But without the services of a professional translation company, your ideas for growth are going to decrease. In 2015, the web was used by 3.2 billion people, around half of the world's population, so translating your website, marketing materials, and other content into various languages is a no-brainer to get global success. But it is not something you want to leave in the hands of translators or your employees. Be it blog or manual article translation, professionals should be there to handle it. Your company is professional, and you should depend on a professional translation provider to assist your business step into a global market and making use of the below-mentioned five benefits.
Increased Sales
Global Reach
Potential Audience
High ROI
Preparing your business for a global market is so much more than just translating your content into another language. A professional translation company can offer you translation services in Marathi which looks at your content and design from the inside out. Multimedia components, banners, graphics- everything is culturally adapted to your target audience to make your company's content culturally and regionally appropriate. Think of it this manner- a freelance translator can fill the language gap, but a professional translation company offering actual same day translation can seamlessly bridge your business to the target culture.
Our Experts
Marathi
Translators
Number of Marathi Language Speakers
Marathi is considered an indo-aryan branch of the indo-european language family. It is majorly related to Punjabi and Hindi. It is spoken as a first language by around 72 million people and by another 3 million people as a second language in India, majorly in the state of Maharashtra. Marathi is the fourth largest language in India. Outside of India, it is spoken in Mauritius and Israel. Marathi is the 22 official languages and 14 regional languages of India. It's the co-official language of Maharashtra. The state of Goa also analyzes Marathi as an official language along with Konkani. Marathi is the medium of regular communication in Maharashtra and is also used in government, education, media, and business. Plus, it is one of the popular languages for website translation.
Specialized Translation
Within the base of the activities of international business is language. As companies step into new markets, they have to navigate through different language boundaries. They have to communicate with various intermediaries who speak various languages. Succeeding in the global business arena means analyzing that language translation is important in stepping into foreign markets. Marathi's translation is essential to reach out to people from various linguistic and cultural backgrounds. The role of translation companies play when collaborating with global businesses is enormous. The agency assists not only in fruitful website translation but also in marketing communications, advertising, official communication, and business reporting.
In international business, quality Marathi language translation services are important. When hiring a translation service provider, look that they have the right experience and credentials to fit your needs. They should be up to the task of managing your valuable and confidential procedures while making sure that your information and messages are directly delivered to your targeted audiences.
Get in touch
We are dedicated to
serve you all time
Make the visitors spend more time on your website with our accurate
translations to boost your online visibility and sales at the same time.
Why Choose Us
Choosing Tridindia for Marathi language solutions can be the best decision.
Since our establishment, we are aiming at providing more and more credibility to our customers. Thus, we keep updating ourselves, in order to maintain tandem with market changes and help you build a better eCommerce marketing strategy. These constant efforts can be easily witnessed in the translation assignments undertaken by our experienced translators. Moreover, we strictly follow all the guidelines stated in each industry.
Higher Quality & Accuracy Level
We make sure that every content that is translated at Tridindia is 100% accurate and of high quality. We don't compromise on quality and accuracy in spite of the toughest deadlines.
Comprehensive Language Solutions
We help businesses go global by offering comprehensive language solutions that will surely give you more leverage to target different markets and strengthen your clientele base.
Certified
Translation
Every translation provided by our company is certified. We have highly professional and certified translators who translate in more than 150 languages too within time.
Native Expert
Translators
Our company only hires native expert translators who are well-experienced and can easily convey your brand message to the targeted audience.
Easy Project
Consultation
For giving our valuable clients convenience, we offer easy project consultation. At our place, you don't have to invest much of your time in the consultation process.
Fastest Turnaround
Time
All the translation assignments are delivered to you with the fastest turnaround time. Without any delay, we deliver you all the work and quality is also not affected.
Realfact
The Unbeatable Marathi Translation Master since 2002
Our right translation is the key to expanding your business globally whether it is large or small. If you own a business with global interests that professional translation can be the make-it-or-break-it point when it's a matter of real global business expansion.
Steps
Take some easy steps for Marathi Translation Order
Are you planning to start a new company or extend the business in Marathi-speaking regions? Are you looking for a reliable Marathi translation agency? Yes, then allow our translation professionals to timely and accurately translate your stuff.
Contact us first
Call or mail us to tell us about your project.
Consult with Project Manager
Talk to our professional project manager regarding your project needs.
Place Your Order
Choose the type of language and service you want to hire.
Get Delivery On Time
Get the work done in a timely manner without any delay.
FAQ
Frequently Asked Questions on Marathi Translation
TridIndia Providing Certified Marathi Translation Services in:
Ahmedabad NCR Bangalore Chandigarh Chennai Delhi Gurgaon Hyderabad Kolkata Lucknow Mumbai Noida Pune Ghaziabad Gurugram Surat Visakhapatnam Dubai Abu Dhabi Ajman Oman Uttar Pradesh Maharashtra Karnataka Tamil Nadu Telangana West Bengal Gujarat Madhya Pradesh Haryana Kerala Bihar Rajasthan Assam Odisha Punjab Andhra Pradesh Jammu and Kashmir Uttara khand Himachal Pradesh Jharkhand Goa Puducherry Manipur Chhattisgarh Meghalaya Andaman and Nicobar Islands United States Philippines United Kingdom Germany Canada China Australia Ukraine Nigeria Malaysia France Bangladesh United Arab Emirates Turkey Pakistan Indonesia Saudi Arabia Kenya Egypt Taiwan Russia Singapore Peru Italy Netherlands Spain Thailand South Africa Palestine Ireland Japan Vietnam Mexico Hong Kong Sri Lanka Nepal Finland Maldives Brazil Czech ia Iran Poland Switzerland South Korea Belgium Myanmar (Burma) Lebanon Uzbekistan Greece Kuwait Ghana Morocco Qatar Sweden Armenia Ethiopia Israel Kazakhstan Romania Tanzania Latvia Denmark Argentina Oman Venezuela Bulgaria Belarus Algeria Moldova Portugal El Salvador Jordan New Zealand Afghanistan Austria Bahrain Costa Rica Hungary Albania Azerbaijan Iraq Slovenia Somalia Tunisia Yemen Colombia Estonia Georgia Norway Serbia Brunei Chile Cameroon Honduras Croatia Jamaica Lithuania Mauritius Sudan Kosovo Bolivia Slovakia Senegal Uganda Bahamas Congo – Kinshasa Côte d'Ivoire Cape Verde Curaçao Ecuador Iceland Luxembourg Montenegro Macedonia (FYROM) Mongolia Malawi Panama Rwanda Syria Turkmenistan Zambia Angola Bosnia & Herzegovina Barbados Burkina Faso Bermuda Bhutan Central African Republic Congo – Brazzaville Cyprus Gabon Guernsey Gambia Guatemala Guam Haiti North Korea Liberia Lesotho Libya Malta Mozambique Sierra Leone Tajikistan Trinidad & Tobago Uruguay Samoa Zimbabwe UAE
Testimonial
With years of experience, we know what your industry needs for growth.
Through our industry knowledge and experience, we execute translation that will definitely profit your business.
"The best thing that I liked about TridIndia is their professionalism & promptness in delivering bulk projects within shorter time frame. Kudos to the team..!!"
"The best thing that I liked about TridIndia is their professionalism & promptness in delivering bulk projects within shorter time frame. Kudos to the team..!!"
"When you are in the technical industry, you know how difficult it is to communicate with your multilingual customers. But, TridIndia made this simple for us."