Meitei Translation Services
Want to appeal to Meitei-speaking consumers and improve communication with them? Reliable Meitei translation services tend to have a great impact on the overall business campaign and help to develop a positive brand reputation for any business.
Why You Should Invest in Meitei Translation Today?
Also known as Manipuri, this language is a predominant language in the Himalayan state of Manipur. Spoken by approximately 1.25 million to 1.5 million people across the globe, Meitei is considered a vulnerable language by UNESCO. Meithei contains various dialects, but the three main dialects of this language are Meithei proper, Loi, and Pangal. Also, Meitei has its own script, but when the ruler of Manipur Kingdom banned the use of Meithei script, then Bengali script was adopted for a writing system. With such a wider portion of the audience speaking the Meitei language, it is important to translate all your documents in Meitei as this will increase your chances of prosperity and encourage business growth.
Fastest professional Meitei Translation Services by 4000+ certified Meitei translators who offer accurate Translation Services in Meitei language for government, public and private sectors. We offer certified Meitei Translation services in New Delhi Chennai India NCR UAE Hyderabad Kolkata Bangalore Mumbai Ahmedabad Chandigarh under the guidance of native Meitei Translators. Our team translates all types of documents related to technical, medical, legal, financial, and other fields. Offering accurate translation services in the Meitei language, we ensure that our clients receive complete value for money. Due to our value-based services, we have achieved a huge client base, some of them being TATA, HP, LARSEN & TOUBRO, and FLOWSERVE. Further, to make sure you get all-encompassing language solutions at our Meitei Translation Company, we also provide quality Meitei interpretation services along with Meitei localization services at feasible rates. Our Meitei interpreters ensure the clients receive excellence-oriented services within a specified time frame.
Affordable Meitei Translation for Business
Effective communication is the most important aspect of achieving success. When you want to connect with clients who are native speakers of Meitei, you will need translation solutions. This is an effective method that makes sure that your business communication will be very smooth and successful. Today, even if you are not ready to compete in the global market, you have the chance of reaching multilingual consumers. Translation plays a big role in this, as it permits you to target native Meitei speakers from different parts of the world to access your brand information. Furthermore, investing in translation will ensure you are conveying your brand information to a wider spectrum of audiences.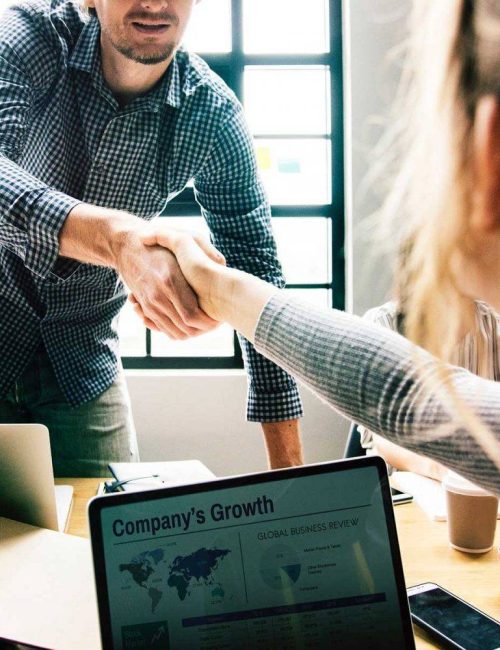 Need of Meitei Translation For Your Business Today
Without cutting down the language gap, your business would never be able to step into Meitei-speaking regions. Therefore, there is a major need for translation in the Meitei language done by experienced translators who have proper knowledge of the cultural nuances.
Identify Market Potential
You can build a strong connection with consumers of the market you want to target through translation. This ultimately helps you identify market potential.
Reach Target Audience
Translation helps you convey your brand message with the right intention and to the right people which ultimately expands your reach to the target audience.
Boost Sales
We make sure that through our translation we can help you attract the audience you want to target. And with more audience gets attracted, more sales were also generated.
Better ROI
With translation, you can expand your consumer base and it will automatically make your ROI better. Our team will make sure to provide you with a better ROI.
Nowadays, the need for translation is increasing as every company wants to experience global growth. Therefore, if you want to expand in Meitei-speaking regions then conveying a message in their language is important.
Types of Meitei Translation We Offer
To provide high-quality translation for your project, we work with skilled Meitei linguists who are native speakers and can provide you with different types of translation in Meitei. Our well-experienced project manager will assign your project to a team of a translator that fits your domain expertise needs. Listed below are some types of translation we offer:
Meitei Website Translation
Meitei Content Translation
Meitei Document Translation
Meitei Certificate Translation
Meitei Website Localization
Meitei Content Localization
Meitei Content Writing
Meitei Audio Translation
Meitei Video Translation
Meitei Contract Translation
Meitei Technical Translation
Meitei Legal Translation
Meitei Literary Translation
Meitei Book Translation
Meitei Manual Translation
Meitei Patent Translation
Meitei Paper Translation
and more
The user base of the Meitei language is spread all around the states and neighboring countries of India. The above-mentioned types of translations in the Meitei language can assist you to reach a wider portion of an audience by building strong connections with the Meitei-speaking consumers that will ultimately increase your regional sales.
Why Choose Us
Choosing Tridindia for Meitei language solutions can be the best decision.
Choosing a reputed company like Tridindia will provide you with translators that specialize in various fields like financial, legal, medical, and so on. As per your project type, you can get the best quality translations if hired for professional Meitei language solutions.
Higher Quality & Accuracy Level
All our provided translation documents will have higher quality and accuracy levels. To ensure that proofreading is done by well-experienced proofreaders that cross-check translation manually.
Comprehensive Language Solutions
At Tridindia, you will get comprehensive language solutions provided by trusted translators who are the best in your specific industry and can help you target any market you want.
Certified
Translation
Our team has translators who are well qualified and certified to provide you with a certified translation that will definitely help you in both legal and medical matters effectively.
Native Expert Translators
We work with 150+ native expert translators who have proper knowledge of the target language and the cultural differences included. With them, you can assure cultural relevancy.
Easy Project Consultation
We give special attention to the client experience we provide. Hence we assure you get easy project consultation that will ensure that you get an easy translation process.
Fastest Turnaround Time
Our team strives hard so that they can deliver you any type of translation in Meitei language within your given time or you can say in the fastest turnaround time.
Scope of Meitei Translation Services
With a more globalized world, geographical boundaries are becoming history. Slowly, people from different corners of the world are coming closer, removing all the barriers. In this scenario, the scope of translation in the Meitei language has increased in a number of purposes. Some of them are:
Software Translation In Meitei
Ensuring flawless quality and fast turnovers, we provide all types of software translation within time and budget frames. With the assistance of a dexterous team of professionals, we undertake a translation of various user assistance elements such as online documentation, printed manuals, HELP, and so on.
Legal Translation In Meitei
With a thorough knowledge of the field of law, our team can easily translate all kinds of legal documents, be it a contract, power of attorney, will, or any legally obligatory bond. In the process of translating documents, we ensure that there is no misinterpretation as well as the information is not disclosed to anyone.
Medical Translation In Meitei
With increasing globalization, the need to incorporate translation services in the medical sector is also increasing at a fast pace. So, keeping up with the market trends, we translate all sorts of regulatory, clinical, or technical documentation, training curriculum for the medical fields.
Website Translation In Meitei
Owing to our immense knowledge and experience in the translation sector, we translate all types of website content into an 'n' number of languages. We work on various formats viz. Joomla, YAML, Java, iPhone strings, INI, and so forth.
Android APP Translation In Meitei
Android APP Translation services can help you maximize your apps' distribution potential in your target segment. Backed by a certified team of native translators, we can translate all types of apps such as education, lifestyle, entertainment, social media, games, and so forth.
Media Translation in Meitei
All of our media translators are well versed with media-specific terms, thereby ensuring accurate and consistent translations. By translating all kinds of media content for various companies and publishing houses, we help our clients to engage new audiences overseas.
Market Research Translation in Meitei
In order to transcend all the political boundaries, it is necessary for marketers to study and analyze the target segment. Associated with a competent team of native translators, we provide fast and accurate translation services for surveys, reports, questionnaires, and other research documents.
Content Writing in Meitei
Content writing is considered the most crucial tool for all business units. In this globalization era, content should have a magnetic appeal to it, in order to attract a large number of customers. Thus, we offer exceptional content writing services in Meitei as well as other Indian and foreign languages.
With this, you know that the scope of translation in the Meitei language is massive. If you want to target Meitei-speaking regions, you need to bridge the language gap. Bridging this gap with professional translation solutions in the Meitei language will help you earn more profits.
Get in touch
Don't hesitate to contact us for inquiries!
Tridindia has a team of native translators, experienced project managers, and highly-skilled proofreaders that makes sure every type of document is translated into the Meitei language accurately and delivered within time. Call us now to know more!
Easy Project Consultation
Steps
Few Easy Steps to Meitei Translation
With domain expertise in industries like telecommunication, legal, medical, manufacturing, and so on, we are capable to assist you with accurate translations. Here are some steps involved in hiring our solutions:
Contact us first
Call or mail us to tell us about your project needs
Consult with Project Manager
Our experienced project manager will be there for consultation.
Place Your Order
Go through the types of translation and select the one that suits your needs.
Get Delivery On Time
Our team will deliver you the complete work within or before time.
Case Studies
We are dedicated to
serve you all time
Overcome the language barrier through Meitei translation services
and target a more widespread market for achieving profitable results.
Testimonial
With years of experience, we know what your industry needs for growth.
Through our industry knowledge and experience, we execute translation that will definitely profit your business.
"The best thing that I liked about TridIndia is their professionalism & promptness in delivering bulk projects within shorter time frame. Kudos to the team..!!"
"The best thing that I liked about TridIndia is their professionalism & promptness in delivering bulk projects within shorter time frame. Kudos to the team..!!"
"When you are in the technical industry, you know how difficult it is to communicate with your multilingual customers. But, TridIndia made this simple for us."
Realfact
The Unbeatable Meitei Translation Master Since 2002
At Tridindia, we always aim at maximizing efficiency while minimizing errors to zero percent. Before rendering the service, we make sure that the translated content is reviewed and edited properly to result in defect-free service delivery.
TridIndia Providing Certified Meitei Translation Services in:
Ahmedabad NCR Bangalore Chandigarh Chennai Delhi Gurgaon Hyderabad Kolkata Lucknow Mumbai Noida Pune Ghaziabad Gurugram Surat Visakhapatnam Dubai Abu Dhabi Ajman Oman Uttar Pradesh Maharashtra Karnataka Tamil Nadu Telangana West Bengal Gujarat Madhya Pradesh Haryana Kerala Bihar Rajasthan Assam Odisha Punjab Andhra Pradesh Jammu and Kashmir Uttara khand Himachal Pradesh Jharkhand Goa Puducherry Manipur Chhattisgarh Meghalaya Andaman and Nicobar Islands United States Philippines United Kingdom Germany Canada China Australia Ukraine Nigeria Malaysia France Bangladesh United Arab Emirates Turkey Pakistan Indonesia Saudi Arabia Kenya Egypt Taiwan Russia Singapore Peru Italy Netherlands Spain Thailand South Africa Palestine Ireland Japan Vietnam Mexico Hong Kong Sri Lanka Nepal Finland Maldives Brazil Czech ia Iran Poland Switzerland South Korea Belgium Myanmar (Burma) Lebanon Uzbekistan Greece Kuwait Ghana Morocco Qatar Sweden Armenia Ethiopia Israel Kazakhstan Romania Tanzania Latvia Denmark Argentina Oman Venezuela Bulgaria Belarus Algeria Moldova Portugal El Salvador Jordan New Zealand Afghanistan Austria Bahrain Costa Rica Hungary Albania Azerbaijan Iraq Slovenia Somalia Tunisia Yemen Colombia Estonia Georgia Norway Serbia Brunei Chile Cameroon Honduras Croatia Jamaica Lithuania Mauritius Sudan Kosovo Bolivia Slovakia Senegal Uganda Bahamas Congo – Kinshasa Côte d'Ivoire Cape Verde Curaçao Ecuador Iceland Luxembourg Montenegro Macedonia (FYROM) Mongolia Malawi Panama Rwanda Syria Turkmenistan Zambia Angola Bosnia & Herzegovina Barbados Burkina Faso Bermuda Bhutan Central African Republic Congo – Brazzaville Cyprus Gabon Guernsey Gambia Guatemala Guam Haiti North Korea Liberia Lesotho Libya Malta Mozambique Sierra Leone Tajikistan Trinidad & Tobago Uruguay Samoa Zimbabwe UAE