Nepali Translation Services
Do you want your business to enter the untapped Nepali market? For this, it is important to make your business available for the Nepali audience with Nepali translation services. 
Why You Should Invest in Nepali Translation Today?
Do you know that there are large Nepalese-speaking communities in New York, California, and Texas? According to the latest studies, over 120,000 people in the US identified as Nepalese. Getting the business available in these areas requires translation. Choosing professional Nepali translation agency help to overcome barriers and make your business open up to a whole new untapped market. Translation from successful translation company is much required in the business to succeed beyond the competition in modern times. Professional translation provides a comfortable level for better business prospects.
Fastest professional Nepali translation services by 4000+ certified Nepali translators who offer accurate Translation in the Nepali language for government, public and private sectors. Spoken by more than millions of people, Nepali is the lingua franca of Nepal. It has many regional dialects as it is spoken in Nepal and many other neighboring countries of India. If your company works in Nepali markets and you don't have trained staff in this language, then translation could be your ideal solution. With the best translation, you can reach Nepali customers in all regions. If you are looking for native Nepali speakers to translate your content or document, try our professional translation solutions today.
English to Nepali Translation Services
Nepal is one of the most attractive economies in South Asia and attracts several foreign investors. However, to establish business operations in Nepal, it is important to make your business localized and prefer using the Nepali language. Thus, it is important to get English to Nepali translation services allowing your business to unlock its potential and make it successful in the Nepal market.
We have a team of industry-expert Nepali translators who specialize in performing English-to-Nepali translations in a much more effective way. They have years of experience in delivering high-quality Nepali translations that are relevant and meet the cultural needs of your target market. Our translators are experts in subject matter and ensure to deliver accurate translations at affordable prices.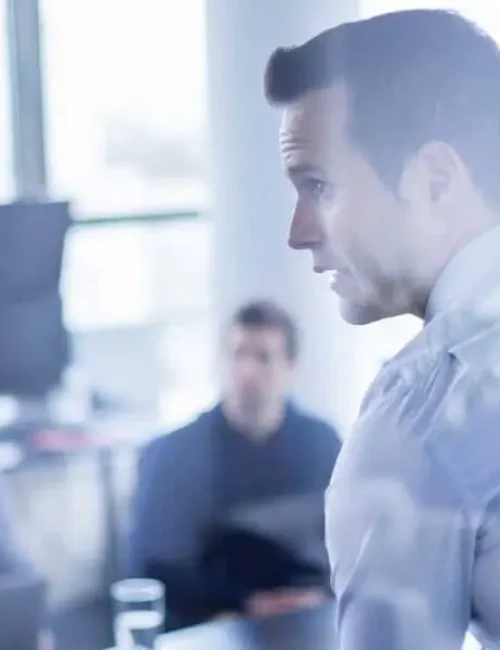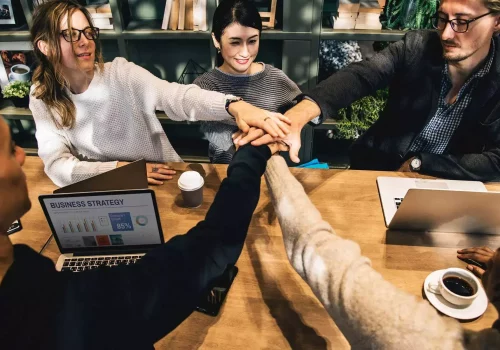 Get Certified Nepali Language Translators For Your Project
Businesses looking to explore new markets can never ignore the Nepal and its market importance in South Asia. Thus, businesses are in great need of Nepali translation and they always choose us to get the desired Nepali translation solutions. Tridindia provides best Nepali translation solutions that allow the business to not face any delay or initial problems of operating a business in Nepal.
To provide accurate translation, we have Nepali language translators who are native Nepali speakers. They have sound knowledge of the culture and history of the place and this helps them provide the best Nepali translation. With us, you can be assured of getting a professional Nepali translation that meets all your requirements.
Nepali Translation Market
Nepal is considered a landlocked country in South Asia. It is the 48th largest country by population and is located between two of the world's most populous countries, China and India. Its location is crucial and provides easy access to other vibrant markets in South and East Asia including Pakistan, Bhutan, Myanmar, Bangladesh, Laos, and Cambodia. The official language of Nepal is Nepali and it is important to understand the importance of the Nepali language.
Nepal is small in size and population and the domestic market is also limited. However, it has made progress toward sustainable economic growth and remains committed to a program of economic liberalization. There are around 500,000 speakers of the Nepali language living in India, residing in Kolkata, Delhi, Bangalore, and Mumbai. This clearly tells how beneficial it is to get Nepali translation.
Using Nepali translation is highly important as otherwise it is a very difficult and frustrating to do business unless you have good local partners. We are here to help you with accurate translation and we have a team of skilled translators who have years of experience in providing translation that helps your business to see great growth.
The Nepali language is distinct and it has a specific vocabulary and different ways to address someone according to their social status. Today, this variant is increasingly adopted and considered by translators. Given below are the following tips to remember during translation:
Fusional Language
Nepali is a highly fusional language and has free word order with a dominant arrangement is subject–object–verb word order (SOV). The language follows three major levels or gradations of honorific: low, medium, and high, and the translator needs to be aware of it.
Focus on Grammar
Nepali grammar has syncretized and it follows a complex declensional system that was present in the older languages. Nepali developed significantly however, there are certain grammar rules that need to be considered during translation.
The written Nepali script follows the Devanagari script that originates from the ancient Brahmi script. Several languages such as Sanskrit, Maithili, Bengali, and other Indian languages have distinct influences on the Nepali language. Given below are some important Nepali language facts to know:
✔ Nepali comes under 22 'national languages' recognized by the Nepal government.
✔ The Nepali language was known as Khas Kura and Ghorkali which is related to the language spoken by Khas people and Ghorka people.
✔ Nepali is highly spoken beyond the borders of Nepal in parts of India such as Himachal Pradesh and Assam.
✔ Around 45% of Nepal's population has 12,300,000 people who speak Nepali as their first language.
✔ There are 40 million Nepali speakers living globally.
Nepali language originated from the group of Pahari languages and follows the Devanagari script. It was developed in India between the 1st to the 4th century CE. The language shares a lot of similarities with the Hindi language. The written Nepali got its recognition in the 12th century A.D. which was in the Devanagari alphabet derived from the Brahmi script.
This Nepali language has its own literary collection. The Adhyatma Ramayana was written in Nepali by Sundarananda Bara in the 19th century, whereas the other version is considered to be written by Bhanubhakta. There are various collection of folk stories known as Birsikka that was also compiled in the Nepali language and were translated later.
Today, Nepali is the official language of Nepal and around 45% of the population speaks it as their mother tongue. There are 123 local languages spoken all around Nepal and the Nepali language is one of the most commonly speaking languages. The government of Nepal uses Nepali for all official purposes and it is also an important language that is studied in schools until the 10th grade.
Countries that speak Nepali
Nepali is spoken by approximately 16 million by native speakers and another 9 million as a second language. Nepali was earlier known as the Parbate Bhasa or Gorkhali and the majority of Nepali speakers are found in Nepal. However, Nepali native speakers make up less than half the population, about 44.6%, and the language is also described as Khas Kura and Ghorkali in different kingdom. Not only in Nepal, you can find Nepali speakers in other countries as well such as:
| | |
| --- | --- |
| Myanmar |  Australia |
| Nepal |  Hong Kong |
|  Canada | |
Country: Nepal
Capital: Kathmandu
Population: 3 Crores
Federal Democratic Republic: President Ram Chandra Paudeland Prime Minister Pushpa Kamal Dahal
Currency: Yen
GDP (ppp): 3,628.88 Crores USD
Government Type: Federal Democratic Republic
Unemployment: 11.11%
Industries: Deals in manufacturing, real estate, construction, distribution, services, communication, mining, power, gas and water utilities.
Nepali Language is divided into three provincial languages, the western, the focal, and the eastern. Likewise, there is a particular language dialect used by the individuals from the past several years. Given below are the following Nepali language dialects:
| | |
| --- | --- |
| Bajurali | Bheri |
| Acchami |  Baitadeli |
| Bajhangi | Dadeldhuri |
| Gandakeli | Humli |
|  Purbeli |  Soradi |
|  Dailekhi |  Darchulali |
|  Darchuli | |
Popular Nepali Translation Phrases
The Nepali language is said to have a rich cultural history and is the language of the Nepal people. Many people when visiting Nepal are interested to learn the Nepali language and given below are common English phrases and their translations:
English Phrase
              Nepali Translated Phrase
| | |
| --- | --- |
| Hello! | नमस्कार (Namaskāra ) |
| Good morning | शुभ – प्रभात (Śubha – prabhāta ) |
| Good luck |  भाग्यले साथ दिओस् (Bhāgyalē sātha di'ōs ) |
| Goodbye |  अलविदा (Alavidā ) |
| Thank you |  धन्यवाद (Dhan'yavāda ) |
| How are you? |  तिमीलाई कस्तो छ? (Timīlā'ī kastō cha? ) |
Affordable Nepali Translation Services for Your Business
Simple translation won't help your business content to communicate clearly to your target audience. If you want to make your message clear to reach a Nepali audience, you need to hire a professional agency with native translators. The agency with experienced translators provides the best accurate translated content that helps to improve the localization of the business. With professional Nepali language translation, you can even get accurate back translation considering the target market and the standards of the industry.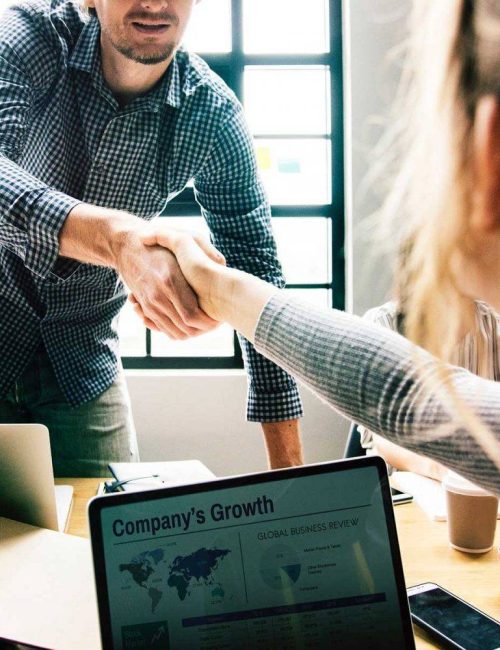 Need of Nepali Translation Services For Your Business Today
In addition to being the national language and the working language (Lingua Franca) of Nepal, the Nepali Language is widely spoken in the Indian States of Sikkim, parts of West Bengal, and Bhutan. With such widespread Nepali speakers, translation from expert language service providers becomes important. Here are some points that show the need for translation.
Reach Target Audience
Translation helps to communicate with your Nepali-speaking audience in their native language. By teaming up with native translators, you can localize your offerings to the Nepalese audience and persuade them to give preference to your brand over others.
Identify Market Potential
Before launching anything, it is important to understand the market potential. Translation helps in determining the market opportunities, purchase situation, consumer segmentation, competitive analysis, and other factors to reflect potential.
Boost Sales
People will more likely to engage with you and your brand when finding information in their native language. By promoting the product features in customers' local language, you can convince them to purchase it.
Better ROI
As translation helps in reaching the targeted audience and maximum sales, it will provide you with an increased return on investment. Professional translators will assist you to translate the content whenever required.
So, if you have clients or customers in Patan, Pokhara, Janakpur, Biratnagar, or other Nepali-speaking regions, include translation as your vital business strategy. Interacting with the targeted audience in their native language plays a crucial role in a product's maximum success. You can let your message get across Nepali markets accurately and quickly while making sure flawless proofreading in translation.
We at Tridindia
Professional Nepali Translation For Documents
The correct reason to get translation is to make content available in different languages while preserving the original meaning of the content. Everyone cannot translate into the Nepali language, and it is better to get a professional translation solution specifically consistent business translation when it is about your business growth. A professional translation solution always sounds natural. You need a highly accurate translation to transmit your message to the Nepali community.
Types Of Nepali Translation We Offer
Does not matter which type of content or document you want to translate, we can cater to all your translation needs with productive translation strategies. Let's give a quick look over some of these.
Nepali Website Translation
Nepali Content Translation
Nepali Document Translation
Nepali Certificate Translation
Nepali Audio Translation
Nepali Video Translation
Nepali Contract Translation
Nepali Technical Translation
Nepali Legal Translation
Nepali Literary Translation
Nepali Book Translation
Nepali Manual Translation
Nepali Patent Translation
Nepali Paper Translation
Nepali Media Translation
Nepali Medical Translation
Nepali Powerpoint Translation
Nepali Subtitle Translation
Nepali Proposal Translation
Nepali Website Localization
Nepali Content Localization
And Many More…
For as long as you need to translate your content into the Nepali language and don't know what exactly you need, our experienced and skilled native translators will be there to support you with complete satisfaction. We can also help you with better website development to increase the possibility of your expansion.
Benefits of Outsourcing Nepali Translation Services to Us
We are specialists in translating all types of material from Nepali to other languages and vice-versa. As our experts are the residents of the nation, they translate the content into the languages and dialects that a targeted audience can easily and clearly understand. Hence, you can rest assured that your premium translation in business field project is in safe hands.
Data Privacy
All of our translators understand the value of privacy and confidentiality. Therefore, none of your project information is shared with a third party and remains safe with us.
Quality Control Systems
Apart from translating the client's material into a target language, we also excel in proofreading and editing. The translated work is evaluated by industry experts to ensure the utmost quality.
Culturally Relevant
We specialize in multiple language pairs and more importantly, understand all dialects and cultural nuances. That means the same message is delivered to the audience like you want.
Faster TAT
Our certified translators are driven by a passion for languages and translate all types of content with the highest quality assurance and fast turnaround time to meet your budget and time.
Years Of Experience
Having translation solutions for your business is a great way to improve overall communication with several parts of the target area. Our experienced translators can provide well-framed translation.
Native Translator
It always takes time to research and understand the local culture and people to make the business solutions available for them. We can help win your audience's trust with the native Nepali translators.
To seek better translation, always trust the one that is professional and provides a quick translation at affordable language translations prices. The agency makes sure that your business constantly grows in the global market with effective and efficient content translated by skilled translators. To perfectly communicate with your audience, it is best to be confident with the professionally translated materials.
Get in touch
Don't hesitate to contact us for inquiries!
Achieve better success in the business and stay active and competitive in the Nepali market with the best Nepali translation solution.
Easy Project Consultation
Your Trusted
Nepali
Translation
Agency Online
Image and reputation are always important for any business especially when a business wants to operate in a new market. The best way your business can boost its credibility in new target areas is by using translation solutions. The audience will be responsive to a business that is trying its best to translate all of its materials into Nepali languages. It is better to use a professional translation solution including elite website translation when you want to stay ahead of your competitors. Translation solutions can help your business to establish a better reputation.
Maintain Consistency
Professional Quality solutions
Qualified Professionals
Fastest TAT
If your business wants to cross all language borders in the world of multi-lingual then it is possible with translation. Choose the best translation agency that helps your business to step into a new market without any fear of miscommunication.
Our Experts
Nepali
Translators
Number of Nepali Language Speakers
Nepali is the official language of Nepal. Besides Nepal, some people of Bhutan, Burma, and India also speak the Nepali Language. There are about 17 million Nepali speakers around the world and Nepali speaking population is getting bigger every day. This makes it important for your business solution to be available in the Nepali language. Choosing one of the actual top translation companies can help your business to enter a large market.
Contextually Relevant
The professional agency has trained linguists who have a better idea to provide you with the best translation. They are experienced and have industry-specific knowledge to easier provide accurate translations regarding different fields. Only professional English to Nepali translation solutions knows how to deal with words so that the meaning remains the same.
The translators with past training and experience help them to provide fast and efficient translated work. No matter whether it is business, medial, or manual blog translation, if done by professionals, it would be so accurate that even translation software cannot compete with them in terms of accuracy.
Get in Touch
We are dedicated to
serve you all time
The selection of the right translation agency is important when you are serious about your business growth.
Professional Nepali translation can make your business perfectly localized for the target audience.
Why Choose Us
Choosing Tridindia for Nepali language solutions can be the best decision
When you choose unprofessional translation solutions, you may experience embarrassing errors in the translated content. Any kind of poorly translated text can have a negative impact on your business image. Getting a professional translation is important because professionals provide quick and various types of language translation for increasing reach.
Higher Quality & Accuracy Level
There are various online translation tools but they often failed to provide an accurate translation. To get a better translation with the right meanings, it is better to get the translation work done only by professionals.
Comprehensive Language Solutions
The benefits of choosing professional translators are to get the solutions in a specific area of business or industry. This will help to provide comprehensive language solutions that will certainly benefit your business growth.
Certified
Translation
The benefits of the certified translator are to get the right and accurately translated material related to any industry type. If you have complex text that needs to be translated according to industry-specific terms and phrases, then you can trust certified translators.
Native Expert
Translators
The business looking to expand into a Nepali market is more likely to see growth with professional Nepali translation. It is better to translate text into a Nepali language only by native Nepali translators who can provide 100% accuracy.
Easy Project
Consultation
When you think about getting your content translated into the Nepali language. Take help from a professional solution that can provide easy consultation that is important to make your brand explore new areas.
Fastest Turnaround
Time
You'll be amazed to know how Nepali translation solutions can help you expand your business. It is important to select the professional translation solutions that can provide the fastest TAT.
Realfact
The Unbeatable Nepali Translation Master since 2002
Trust the agency that is delivering translation solutions more than the expectations. With professional and certified translators, get your content translated into the Nepali language with the best accuracy.
Steps
Take some easy steps for Nepali Translation Order
Now when you have teamed up with a professional language translation agency, they will make sure that your business gets maximized with the benefits of using Nepali translation.
Contact us first
To get the best translation solution, reach us through phone or via mail.
Consult with Project Manager
Get your consultation done for your project.
Place Your Order
After selecting the required solution, place your translation order.
Get Delivery On Time
Get the benefits of getting translated work before the deadline.
FAQ
Frequently Asked Questions on Nepali Translation
TridIndia Providing Certified Nepali Translation Services in:
Ahmedabad NCR Bangalore Chandigarh Chennai Delhi Gurgaon Hyderabad Kolkata Lucknow Mumbai Noida Pune Ghaziabad Gurugram Surat Visakhapatnam Dubai Abu Dhabi Ajman Oman Uttar Pradesh Maharashtra Karnataka Tamil Nadu Telangana West Bengal Gujarat Madhya Pradesh Haryana Kerala Bihar Rajasthan Assam Odisha Punjab Andhra Pradesh Jammu and Kashmir Uttara khand Himachal Pradesh Jharkhand Goa Puducherry Manipur Chhattisgarh Meghalaya Andaman and Nicobar Islands United States Philippines United Kingdom Germany Canada China Australia Ukraine Nigeria Malaysia France Bangladesh United Arab Emirates Turkey Pakistan Indonesia Saudi Arabia Kenya Egypt Taiwan Russia Singapore Peru Italy Netherlands Spain Thailand South Africa Palestine Ireland Japan Vietnam Mexico Hong Kong Sri Lanka Nepal Finland Maldives Brazil Czech ia Iran Poland Switzerland South Korea Belgium Myanmar (Burma) Lebanon Uzbekistan Greece Kuwait Ghana Morocco Qatar Sweden Armenia Ethiopia Israel Kazakhstan Romania Tanzania Latvia Denmark Argentina Oman Venezuela Bulgaria Belarus Algeria Moldova Portugal El Salvador Jordan New Zealand Afghanistan Austria Bahrain Costa Rica Hungary Albania Azerbaijan Iraq Slovenia Somalia Tunisia Yemen Colombia Estonia Georgia Norway Serbia Brunei Chile Cameroon Honduras Croatia Jamaica Lithuania Mauritius Sudan Kosovo Bolivia Slovakia Senegal Uganda Bahamas Congo – Kinshasa Côte d'Ivoire Cape Verde Curaçao Ecuador Iceland Luxembourg Montenegro Macedonia (FYROM) Mongolia Malawi Panama Rwanda Syria Turkmenistan Zambia Angola Bosnia & Herzegovina Barbados Burkina Faso Bermuda Bhutan Central African Republic Congo – Brazzaville Cyprus Gabon Guernsey Gambia Guatemala Guam Haiti North Korea Liberia Lesotho Libya Malta Mozambique Sierra Leone Tajikistan Trinidad & Tobago Uruguay Samoa Zimbabwe UAE
Testimonial
With years of experience, we know what your industry needs for growth.
Through our industry knowledge and experience, we execute translation that will definitely profit your business.
"The best thing that I liked about TridIndia is their professionalism & promptness in delivering bulk projects within shorter time frame. Kudos to the team..!!"
"The best thing that I liked about TridIndia is their professionalism & promptness in delivering bulk projects within shorter time frame. Kudos to the team..!!"
"When you are in the technical industry, you know how difficult it is to communicate with your multilingual customers. But, TridIndia made this simple for us."