Philippine Translation Services
Ensure your success in the target market by making your information available in the Philippine language. Make people know more about your brand in their native language, support it and make it their first choice to fulfill their needs.
Why You Should Invest in Philippine Translation Today?
The language is based on Tagalog. The word is derived from Taga-ilog which means from the river. Tagalog belongs to Malayo Polynesian family, influenced from Malay and Chinese. Later the language got influenced by Spanish and American and English were introduced. The writing script of Tagalog was based on an ancient script, Baybayin. Because of Spanish-American influence it is also known as 'Taglish'. Many words in Tagalog are loan words from Spanish but despite of foreign borrowings, the language remains pristine.
Fastest professional Philippine Translation Services by 4000+ certified Philippine translators who offer accurate Translation Services in Philippine language for government, public and private sectors. Our native experts have been working in 250+ languages for multiple industries, like legal, technical, medical, engineering, Shipping, NGOs, mining, media, oil & gas and so forth. Thus, we have established as a well-known global Philippine Language Translation services company in New Delhi India Mumbai Amritsar Kolkata Chandigarh Chennai UAE Hyderabad Bangalore Noida Pune Gurgaon Ghaziabad and several other Indian and foreign cities. Our team embraces unequalled proficiency in translation of drawings in AutoCAD, CorelDraw, MicroStation, and various documents in MS Word, MS PowerPoint, MS Excel and PDF formats. So, we can easily manage big translation assignments for any industry (like agriculture, IT, aviation, engineering, tourism & hospitality, media, energy, healthcare, real estate, mining, oil & gas etc.) or any file format. We also perform proof-reading of the translated text, without any additional charges. Also, we make quality Philippine interpretation services with the topmost degree of accurateness, precision and quality, on account of native Philippine interpreters. Furthermore, our ISO 9001:2015 certified Philippine Translation Company also offers affordable, yet authentic Philippine localization services.
Affordable Philippine Translation Services for Your Business
The biggest challenge for any business looking to expand globally is to figure out how to communicate with customers of different languages. Everything starts with proper flow of communication without it you won't be able to advertise or create any awareness about your product or services. Consumers of uprising economies like from China, India and Brazil prefer information in their native language only. Without proper understanding of their native language, you won't be able to convince them.
That's why at Tridindia we provide accurate translation of business related documents that further helps in preventing unforeseen situations like:
With the uprising in trade relation between different linguistic communities, there's high demand of lingual service in order to ensure effective information flow.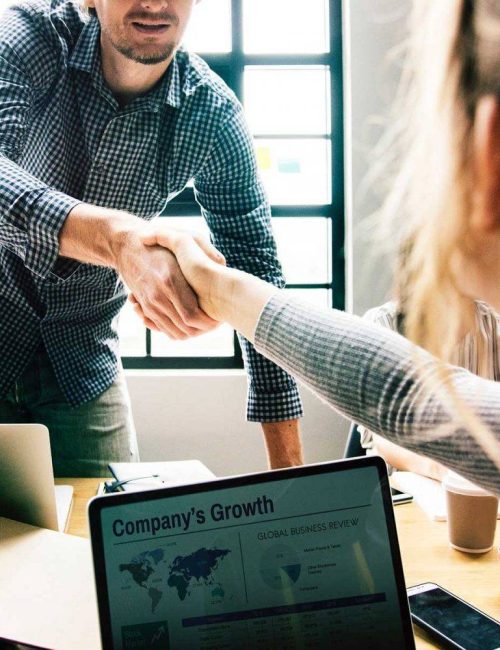 Need of Philippine Translation For Your Business Today
Once you solve the riddle of language differences, you'll be able to create an interactive platform where users from all around the world can come and access information anytime they want. Multinational companies, especially e-commerce, know the importance of translation to deliver quality content and maintaining credibility. At Tridindia, we provide accurate translation with rapid turnaround time that helps organization to:
Identify Market Potential
The biggest advantage of translation is that you'll be able to gather deep knowledge about market, consumer preferences, demand or new product opportunities.
Reach Target Audience
Get closer to your potential customers. With translation your content will be available to wider audiences and more people will interested in your products. Multiple languages help in expanding your commercial reach and generating more revenue.
Boost Sales
In a highly competitive race, you don't want to be left behind do you? To compete into any foreign market you first need to solve language complexity. With accurate Translation you can provide correct information that will in turn generate sales and will help you to standout competitors.
Boost ROI
Business aims at gaining success in the foreign market. Language problems can be a great problem that it has to face. This is where translation can help it to sail through the language problem. Effective translation can help them get more sales and revenue.
Modern entrepreneur need to understand the strength of translation to penetrate into any new market. The global collaboration requires seamless flow of information and without effective translation it's just impossible to achieve.
Types of Philippine Translation We Offer
Miscommunication that is caused due to language differences can create a lot of problems. That is why a business needs to understand the importance of translation and ensure that whatever information they have to deliver to their target audiences should be in customers' language only. When you take Philippine translation, you can effectively attract the Philippine audiences by providing well-translated information. Here are some of the documents that we can translate.
Philippine Website Translation
Philippine Content Translation
Philippine Document Translation
Philippine Certificate Translation
Philippine Website Localization
Philippine Content Localization
Philippine Content Writing
Philippine Audio Translation
Philippine Video Translation
Philippine Contract Translation
Philippine Technical Translation
Philippine Legal Translation
Philippine Literary Translation
Philippine Book Translation
Philippine Manual Translation
Philippine Patent Translation
Philippine Paper Translation
and more
Different documents come with different challenges. But, still, our experienced translator manages to deliver the fastest and smartest translation that is worth your penny. Our human translators have the ability to deliver accurate translation by reducing complexity and cost. Our motive is to help companies offer excellent customer experience to the customers in the target market through culturally relevant translation.
Why Choose Us
Choosing Tridindia for Philippine language solution can be the best decision
With more than a decade of experience, Tridindia has helped companies gain competitive advantage in the target market through, easier, faster ways of producing premium quality translated content to reach your consumers.
Higher Quality & Accuracy Level
We run a rigorous quality check process to ensure that the produced translated content is perfect and can meet the requirements of the clients.
Comprehensive Language Solutions
We are the leading provider of language solutions that enables us to deliver you the translated version of your content using suitable vocabulary.
Certified
Translation
We have been one of the best providers of certified translation solutions for our clients. Our certified translation is free from errors.
Native Expert Translators
With the help of a team of expert native translators who are dedicated, hard-working and possess good industry knowledge.
Easy Project Consultation
We conduct easy project consultation in which we note down each and every concern of our clients regarding their projects and what they expect.
Fastest Turnaround Time
Our translator works speedily while maintaining the quality and accuracy during the translation of the content to complete it with faster TAT.
Get in touch
Don't hesitate to contact us for inquiries!
Hire us as your industry expert who can turn your target audiences into potential customers. Our Philippine translation is reliable, and cost-efficient which is approved by our clients.
Easy Project Consultation
Steps
Few Easy Steps to Philippine Translation Order
Want to take our service? Our Philippine translation is available at the best price. To provide you with amazing quality translation in the target language we follow the rigorous process. Here are some steps for you:
Contact us first
Get in touch with our expert via call or email.
Consult with Project Manager
Reach our project manager to talk regarding our Philippine translation solutions.
Place Your Order
Choose the document for translation and place your order.
Get Delivery On Time
We will deliver the translated document to you soon.
Case Studies
We are dedicated to
serve you all time
With proven translation accuracy and vast experience, we have been delivering premium
quality translation to many companies that are competing on international platforms.
Fruitful Benefits of

Philippine Language Translation
Philippine Dialects
The dialects of Philippine are Bikol, Ilocano, Tagalog, Cebuano, Kapampangan, Waray, Hiligaynon, and Pangasinan.
Enticing Features of
Philippine Language
Testimonial
With years of experience, we know what your industry needs for growth.
Through our industry knowledge and experience, we execute translation that will definitely profit your business.
"The best thing that I liked about TridIndia is their professionalism & promptness in delivering bulk projects within shorter time frame. Kudos to the team..!!"
"The best thing that I liked about TridIndia is their professionalism & promptness in delivering bulk projects within shorter time frame. Kudos to the team..!!"
"When you are in the technical industry, you know how difficult it is to communicate with your multilingual customers. But, TridIndia made this simple for us."
Realfact
The Unbeatable Philippine Translation Master Since 2002
Being your trusted translation service provider. We aren't just translating websites or any content into the Philippine language for you, but we can also develop documents that communicate directly with the targeted audience, so they get to know what your business strategy is.
TridIndia Providing Certified Philippine Translation Services in:
Ahmedabad NCR Bangalore Chandigarh Chennai Delhi Gurgaon Hyderabad Kolkata Lucknow Mumbai Noida Pune Ghaziabad Gurugram Surat Visakhapatnam Dubai Abu Dhabi Ajman Oman Uttar Pradesh Maharashtra Karnataka Tamil Nadu Telangana West Bengal Gujarat Madhya Pradesh Haryana Kerala Bihar Rajasthan Assam Odisha Punjab Andhra Pradesh Jammu and Kashmir Uttara khand Himachal Pradesh Jharkhand Goa Puducherry Manipur Chhattisgarh Meghalaya Andaman and Nicobar Islands United States Philippines United Kingdom Germany Canada China Australia Ukraine Nigeria Malaysia France Bangladesh United Arab Emirates Turkey Pakistan Indonesia Saudi Arabia Kenya Egypt Taiwan Russia Singapore Peru Italy Netherlands Spain Thailand South Africa Palestine Ireland Japan Vietnam Mexico Hong Kong Sri Lanka Nepal Finland Maldives Brazil Czech ia Iran Poland Switzerland South Korea Belgium Myanmar (Burma) Lebanon Uzbekistan Greece Kuwait Ghana Morocco Qatar Sweden Armenia Ethiopia Israel Kazakhstan Romania Tanzania Latvia Denmark Argentina Oman Venezuela Bulgaria Belarus Algeria Moldova Portugal El Salvador Jordan New Zealand Afghanistan Austria Bahrain Costa Rica Hungary Albania Azerbaijan Iraq Slovenia Somalia Tunisia Yemen Colombia Estonia Georgia Norway Serbia Brunei Chile Cameroon Honduras Croatia Jamaica Lithuania Mauritius Sudan Kosovo Bolivia Slovakia Senegal Uganda Bahamas Congo – Kinshasa Côte d'Ivoire Cape Verde Curaçao Ecuador Iceland Luxembourg Montenegro Macedonia (FYROM) Mongolia Malawi Panama Rwanda Syria Turkmenistan Zambia Angola Bosnia & Herzegovina Barbados Burkina Faso Bermuda Bhutan Central African Republic Congo – Brazzaville Cyprus Gabon Guernsey Gambia Guatemala Guam Haiti North Korea Liberia Lesotho Libya Malta Mozambique Sierra Leone Tajikistan Trinidad & Tobago Uruguay Samoa Zimbabwe UAE