Polish Translation Services
Want your venture to sell its products and services to the Polish-speakers across the world? Choosing Polish Translation Services will increase the chances of business expansion to a new market, thus translating into exponential business growth and profits.
Why You Should Invest in Polish Translation Today?
The Polish language is spoken by 45 million people, of which more than 38 million people live in Poland. The largest group of Poles who communicate in the Polish language abroad lives in Polonia in Canada, the US, Australia, the UK, Sweden, Germany, and France. More people across the world learn Polish as a secondary language. It is observed that there are around 10,000 people, of which 1/3 are studying Polish in language schools and universities. The Polish language is considered to be the most difficult in the world, not only because of the pronunciation but 14 various grammatical forms. In everyday use, it is up to 20 thousand words, but the most comprehensive dictionaries involve more than 130,000 units. The Polish language took shape in the 10th century. Initially, languages like Czech, German, and Latin influenced the language. Then, it was enhanced by English and French languages. With such a wide range of Polish-language speakers in the world, the necessity of translation becomes important.
Fastest professional Polish translation services by 4000+ certified Polish translators who offer faultless translation solutions in the Polish language for government, public and private sectors. Do you want to introduce your software, website, or any other launch in Poland? You have developed an award-winning promoting strategy to get increased sales in the very beginning days of its launch. But, have you converted the product-related information into a language that customers can understand? For the success of your invention, it is highly important to translate its features, specifications, and all pertaining details into the Polish language. Localizing the products or services through translation helps in bringing them into the customers' eyes. Users will more likely to purchase it when finding relevant details in their native language. So, include translation as your imperative business strategy to ensure the long-term and effective success of your invention.
English to Polish Translation Services
Poland provides one of the best business environments and it is also strategically located at the crossroads that make it a great hub for trade and commerce in Europe. Poland offers a great access to a market of 500 million consumers by being a member of the European Union. Thus, businesses need to consider the language to make things operate well. For this, it is important to get English to Polish translation services to take the best advantage of the opportunity.
We can help you with Polish translation solutions as only a professional translation provider can meets to all your criteria. Choosing our translation solutions will helps your business to connect and communicate well in the Polish speaking market. We have professional translators who are native language experts and provide error-free translations that help to remove language barriers for your business operations.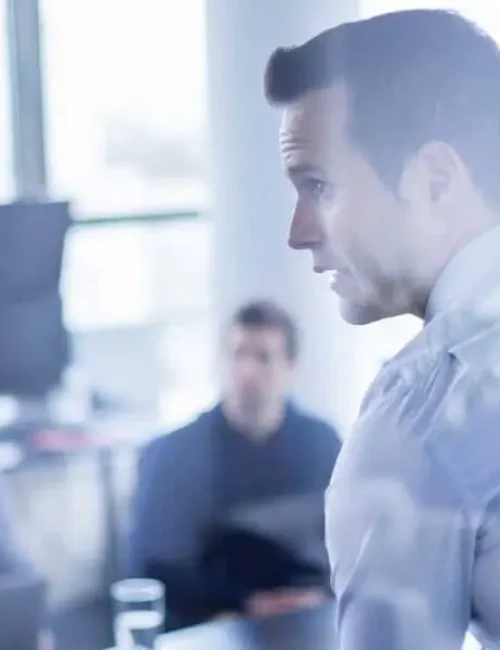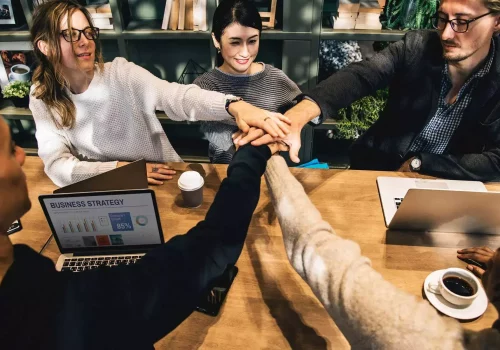 Get Certified Polish Language Translators For Your Project
Poland is one of the largest and consumer growing markets that covers a population of more than 38 million people. Polish language ranked at 9th position among the other European countries and therefore, businesses are interested in investing in Poland. Tridindia is a one-stop solution that makes businesses stress-free from searching and hiring translators to get the perfect Polish translators.
The Polish language is highly difficult to translate as a single word in Polish could take on multiple forms depending upon the context and usage. We have professional Polish language translators who are language experts and understand these nuances well enough. Thus, this makes it easy for them to translate into the Polish language while maintaining consistency.
Polish Translation Market
Businesses are always focused on expanding to excellent markets and there are various foreign companies that are interested in investing in Poland. Poland has a huge consumer market and it also have a well-developed infrastructure that provides best working environment. Also, Poland is a member of the EU and NATO and it is considered as one of the fastest-growing economies in Europe which makes it a favorable environment for businesses.
Poland's industrial sector has some of the major domains including iron and steel, machine building, beverages, glass, chemicals, coal mining, food processing, textiles, and others. There are various other prominent industries such as tourism, finance, agriculture, and transportation that contribute great revenue to the country's economy.
There is a huge scope of the Polish translations and this can provide potential that could help any business to explore the potential and reach out to the Poland market. Polish translations not only help business owners gain access to the Poland market but it also helps to be confident while connecting to the Polish language speakers. Polish translation is highly important and for this, it is best to choose professional translators to seek great results.
Polish is highly notorious and consists of long words that can lead to compressed text which would be difficult to read. During translation, the translator needs to make sure the format stays in the right way. Given below are the following Polish translation tips our translators follow:
Learning Grammatical Cases
The grammatical cases in the Polish language are important and they help to determine the word and its meaning. In Polish, there are seven cases, and for an accurate Polish translation, translators need to learn to identify each case and how it changes the form of the words.
Gendered terms
In Polish, "you" indicates the gender of the person you're speaking to and if you choose the wrong form your message may be lost in translation. So, translator needs to be careful while using gendered terms.
Poland is called one of the most linguistically homogeneous countries. Around 97% of its population speaks Polish as their first language, and the remaining Poles learn Polish as a second language. Below are some other interesting facts about the Polish language:
✔ There are around 55 million Polish speakers worldwide.
✔ Polish is a language that carries extremely long words. One of the longest is about 54 letters, "Dziewięćsetdziewięćdziesięciodziewięcionarodowościowego". This which means "of nine-hundred and ninety-nine nationalities".
✔ Polish is the Slavic language that is second most spoken after Russian.
✔ There are five commonly known Polish dialects and they are mutually intelligible. This increases the complexity of Polish translations.
✔ Polish language shares few similarities with other languages such as Czech, Slovak, and Serbian languages.
✔ The Polish language has taken huge loanwords from languages such as Czech, French, Hebrew, Italian, Russian, Latin, German, and other languages.
The Polish language dates back to the era around 500 AD when the Slavic tribes spoke this language. The Polish language has Proto-Slavic roots but later the language split and divided into three distinct branches by 1000 AD. These branches are classified as West Slavic, South Slavic, and East Slavic.
This initial version of the Polish language or Old Polish was highly spoken in Poland. During this period, a lots of Polish words were adopted from Latin language. This is because Latin was used for administrative purposes when it was a Christian state and therefore, it heavily influenced the Polish language vocabulary. Not only Latin, Polish words were also borrowed from the Czech language which is also another member of the West Slavic language family.
Even in the earlier times when Latin was used for official purposes, people continued to speak the Polish language in day-to-day. This has highly helped the Polish to become an official language besides Latin during the period from 1386 to 1569. This was also the time when the first Polish writing was established. The first paper on Polish orthography was written in 1470 and it was published in 1513. This brought a new change and made Polish literature flourish.
Countries that speak Polish
There are so many natives of Poland that prefer to speak the Polish language even if they are familiar with German and English. Polish language is categorized under the West Slavic language group and comes under the Lechitic subgroup of languages. Polish is the most spoken language in the West Slavic language group and given below are countries where you can find Polish language speakers:
| | |
| --- | --- |
| Kazakhstan | Slovakia |
| Austria | Estonia |
| Australia | Romania |
| Belarus | Germany |
| Lithuania | Croatia |
| Israel | Serbia |
| Latvia | Czech |
| Russian Federation (Europe) | United States |
| Canada | Finland |
| Republic | United Arab Emirates |
| Hungary | Ukraine |
| Azerbaijan | |
Country: Poland
Capital: Warsaw
Population: 3.77 Crores
Parliamentary Republic: President Andrzej Duda and Prime Minister Mateusz Morawiecki
Currency: Polish Zloty
GDP (ppp): 67,944.48 Crores USD
Unemployment: 2.60%
Government Type: Parliamentary Republic
Industries: Deals in coal, natural gas, copper and minerals, machine building iron and steel mining coal chemicals ship building food processing, etc.
Polish language is popularly known West Slavic language group and this is the major reason for its wide reach globally. The language also spread due to the migration of Polish people to different countries, after the Second World War. This brought variation in the Polish language and it has 5 major dialects. Given below are the following language dialects:
| | |
| --- | --- |
| Greater | Lesser |
| Masovian | Silesian |
| Podhale | |
Popular Polish Translation Phrases
There are more than 45 million native Polish speakers globally and most of them can be found in Poland along in its surrounding countries. Several people who visit Poland are interested in communicating with the locals in their native language. Given below are a few popularly used English phrases and their Polish translation:
English Phrase                            Polish Translated Phrase
| | |
| --- | --- |
| Hello! | Cześć |
| Good morning | Dzień dobry |
| Good luck | Powodzenia |
| Goodbye | Do widzenia |
| Happy birthday | Wszystkiego najlepszego |
| Thank you | Dziękuję |
| How are you? | Jak się masz? |
Affordable Polish Translation Services for Your Business
Customers do not prefer businesses that showcase content in a language that they don't know. It is for this specific reason that global businesses should develop language-friendly business content and website too through comprehensive website translation. They get that by getting professional Polish language translation. When content is translated in a manner that the customers feel suits their needs, they feel way more comfortable to invest in the offerings. This way, the sales revenue gets boosted. The customers can tell other people about the brand. Automatically, this will increase the client base.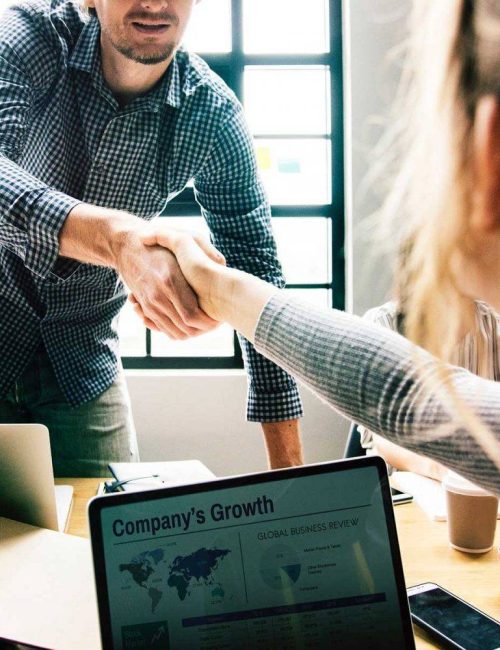 Manual Polish
Translation
Native Polish
Translators
Need of Polish Translation Services For Your Business Today
Poland is one of the fastest-growing and strongest economies in the world. There is great potential for companies, looking to explore the lucrative prospects of collaborating with Poland's leading corporate players. Hence, if you wish to emerge out in the remunerative markets of Polish-speaking regions, then you need productive business translation solutions in Polish language–
Access to Global Market
Foreign markets are more fruitful and easily accessible than ever before. If you are planning to penetrate the lucrative Polish-speaking marketplace and get a bigger piece of the pie, then a translation is important. Communicating in the native language of a target market helps in the competition level.
Boost ROI
In order to improve the possibility of success with global audiences, it is important to adapt complete content and business strategy in the target language for more reach. By reaching potential customers all around the world through translation, you will make massive improvements in ROI.
Boost Sales
Translation helps in marketing the products or services to a wide spectrum of people by interacting with them in their native language. Crossing the language barriers builds a reputed image of your business offerings in the foreign market and persuades audiences to buy them. As a result of which, you get a boost in your sales.
A Global Hit
Language solutions or you may simply call translations are a must in international business. Global companies often need to translate various types of content to successfully adapt their communication strategies to linguistically and culturally diverse areas. This eventually helps to reach new audiences globally.
Polish being one of the most important languages of Europe, you definitely need to avail translation in Polish for several purposes. Right from an online business wanting to target new clients in European Union, to a Mobile Apps Developer who wishes to communicate with the massive Polish Speaker base, everything needs the assistance of proficient translators who can also help in user friendly website development.
We at Tridindia
Professional Polish Translation For Business Growth
To target Polish speakers, you need to translate the content for the Polish market. Even if your product has very interesting features and advantages if your customers don't get details in their own language, they will probably buy from someone else. As a company becomes more global and searches for new target groups, translators with clear knowledge of global language facts, become very essential for its business. If you hire a Polish translation agency, you will get:
Types Of Polish Translation We Offer
We have the most qualified and skilled team of translators on board with us to help you with authentic and affordable translations. Our native Polish translation professionals specialize in the source & target languages, respective industry terminologies, and subject matter knowledge. They can even offer you credible media translation. Hence, you can rely on us for any type of translation such as –
Polish Website Translation
Polish Content Translation
Polish Document translation
Polish Certificate translation
Polish Website localization
Polish Content localization
Polish Content Writing
Polish Audio translation
Polish Video translation
Polish Contract translation
Polish Technical translation
Polish Legal translation
Polish Literary Translation
Polish Book Translation
Polish Manual Translation
Polish Patent Translation
Polish Paper Translation
And Many More…
From websites, documents, and certificates, to apps, we are the undisputed champions of all top notch translation for every sector. Apart from these, we specialize in many more types of translations for diverse language combinations. We have been translating the client's varying requirements for over a decade with complete satisfaction.
Benefits of Outsourcing Polish Translation Services to Us
There are multiple dialects of the Polish language. It is crucial to understand which dialect to use for speaking your customers language for growth. You can avoid all these hassles by trusting our team of translators, who ensure your message will be correctly conveyed to the Polish audience. By outsourcing your requirements to us, you can rest assured of the following things –
Quality Control Systems
Our state-of-the-art quality control system ensures that your precisely translated output will be delivered with no flaws.
Culturally Relevant
We have successfully helped a number of clients across the world by delivering fast, authentic, and culturally appropriate translations.
Data Privacy
Each of our translators and proofreaders has signed nondisclosure agreements with us, as a part of our strict privacy policies. So, we fully protect your whole data.
Faster TAT
We value the time of our clients. Hence, we ensure that all projects are completed quickly and delivered within the specified deadlines to achieve the client's goal.
Years Of Experience
It's been 18+ years that we are working in this industry. Therefore it's for sure that we can help you with any type of translation. With us, you can target a new market without any trouble.
Native Polish Language Experts
Our team holds some native Polish language experts who are very well-experienced and have massive knowledge regarding the translation of any document.
Besides these, we also provide amazing offers and discounts on translation including actual blog translation for bulk and long-term projects. Our native experts have been working in 250+ languages for several industries. Thus, we have established the identity of a world-renowned Polish language translation company globally. We boast an extremely versatile team of experts who specialize in providing accurately translated output for varied fields.
Get in touch
Don't hesitate to contact us for inquiries!
Are you planning to enter an international region where Polish is spoken? If yes then you need professionals in the business. Call us today to know more.
Easy Project Consultation
Your Trusted

Polish
Translation
Agency Online
Polish translation of a document is not a matter of receiving synonyms from the original language to the target one. There have been situations where such careless translations have affected the reputation of global businesses because of improper words. Any translation should take care of the cultural identity of the target language, the words they relate to, and the ability to put words the way they want. Hence, trustworthy Indian Translation Companies cannot be ignored by businesses that want to succeed in international markets. Improper translation can lead your company into battles and entirely destroy your reputation. The outcome is that you lose clients, and gather shame for your business. Professional translators understand the exact words that fit from the actual language to the target one. Moreover, they know the cultural inclination of the customers. Hence, situations of embarrassing translations are decreased. As a global business, you should never affect the experience of international clients. Here are some benefits you can get from a professional company.
100% satisfaction guarantee
Native-speaking translators
More than 250 language pairs covered
Top-tier project management
Urgent solutions for translation
Competitive rates
So, don't let language differences stand as barriers in your journey to global success. Call us right now. We are eagerly waiting to discuss your particular needs and requirements. The most talented and experienced team will work on your project even if that involves valuable education translation to deliver everything we promise.
Our Native
Polish
Translation Experts
Number of Polish Speakers
Polish belongs to the West Slavic group of the Slavic branch of the Indo-European-speaking family. Its closest living regions are Slovak, Czech, and Sorbian. It is spoken by around 36.6 million people in Poland. It is also spoken in Austria, Australia, Canada, Belarus, Czech Republic, Azerbaijan, Finland, Estonia, Hungary, Germany, Kazakhstan, Israel, Romania, Latvia, Slovakia, Lithuania, Ukraine, U.S, and United Arab Emirates. The worldwide population of Polish language speakers is estimated at 39 million. Polish also has many borrowing from other languages, mainly French, English, Russian, and Latin. These influences have been done because of different factors ranging from accepting Christianity (from Italy), historical methods like partitions (from Russia and German), or fascinating with other cultures (from French). This is why popular translation industry is growing specifically for the Polish language.
Quality and Accurate Translation
Global businesses that have grown their operations to international markets should know how to involve or engage their clients through translation. The things that require English to Polish translation services include website content, product descriptions, marketing materials, and agreement documents. When customers know communication from global businesses, they feel way more comfortable buying products. In that manner, the global business can grow. For any business to become successful, it has to reach out to the customers. Otherwise, you are decreasing the possibilities of prosperity. It is these customers that buy from the businesses, hence translating into profits as well as business growth.
Inaccurate translation can harm your operations, mainly in a new country. If you are planning to step into a foreign region or expand your business internationally it is essential to partner with a professional company that can offer you worthwhile language translation solutions and effective back translation.
Get in Touch
We are dedicated to
serve you all time
Get a foothold in a new market by effectively translating your
brand information into a manner that will be heard and remembered.
Why Choose Us
Choosing Tridindia for Polish Translation can be your good decision
So, you have found the most supportive investor from the Polish-speaking region, but wondering how would you let them know your plans? Our professional translators will assist you get premium translation for business at a competitive rate. Following are some points that make us a top-rated translation agency.
Higher Quality & Accuracy Level
We maintain higher quality and accuracy level in every translation assignment. Our team doesn't compromise with quality and accuracy, no matter what. And hence provide you top-notch translation.
Comprehensive Language Solutions
Our company offers comprehensive language solutions that will help you enter any international market confidently. The translators will help you to convey your message in your audience's native language.
Certified Language
Translation
Our certified language translations will help you with medical and legal purposes. We offer you solutions that will not give you any trouble or will not affect your brand image.
Native Translation
Experts
Our team holds only native translation experts who are very well-experienced and have immense knowledge to provide you the accurate translation that too at an affordable price.
Easy Project
Consultation
Consulting with us will not take much of your time as we offer easy project consultation which looks after the convenience of our clients. With us, you can consult with professionals very easily.
Fastest Turnaround
Time
Hiring our services will give you the benefit of the fastest turnaround time. Every project, big or small, that are given to us is completed within or before the deadline. Or you can also say in fastest TAT.
Realfact
The Unbeatable Polish Translation Master since 2002
The aim of real translation strategies are generally to convey the original message as unchanged as possible in another language, but marketing texts need nuances that approach the target audience. This is only possible through professional translation. With us, you can convey a message to a target group that has been fine-tuned to address precisely that group.
Steps
Take some easy steps for Polish Translation Order
If you want to enter a new market, you need to hire knowledgeable translator to address the new target group. To hire translation solutions, take some below-mentioned easy steps.
Contact us first
Contact us through mail or phone top convey your needs.
Consult with Project Manager
Consult with our knowledgeable project manager who will help you.
Place Your Order
Choose the language or service you want to hire.
Get Delivery On Time
Get delivery on time without any delay.
FAQ
Frequently Asked Questions on Polish Translation
TridIndia Providing Certified Polish Translation Services in:
Ahmedabad NCR Bangalore Chandigarh Chennai Delhi Gurgaon Hyderabad Kolkata Lucknow Mumbai Noida Pune Ghaziabad Gurugram Surat Visakhapatnam Dubai Abu Dhabi Ajman Oman Uttar Pradesh Maharashtra Karnataka Tamil Nadu Telangana West Bengal Gujarat Madhya Pradesh Haryana Kerala Bihar Rajasthan Assam Odisha Punjab Andhra Pradesh Jammu and Kashmir Uttara khand Himachal Pradesh Jharkhand Goa Puducherry Manipur Chhattisgarh Meghalaya Andaman and Nicobar Islands United States Philippines United Kingdom Germany Canada China Australia Ukraine Nigeria Malaysia France Bangladesh United Arab Emirates Turkey Pakistan Indonesia Saudi Arabia Kenya Egypt Taiwan Russia Singapore Peru Italy Netherlands Spain Thailand South Africa Palestine Ireland Japan Vietnam Mexico Hong Kong Sri Lanka Nepal Finland Maldives Brazil Czech ia Iran Poland Switzerland South Korea Belgium Myanmar (Burma) Lebanon Uzbekistan Greece Kuwait Ghana Morocco Qatar Sweden Armenia Ethiopia Israel Kazakhstan Romania Tanzania Latvia Denmark Argentina Oman Venezuela Bulgaria Belarus Algeria Moldova Portugal El Salvador Jordan New Zealand Afghanistan Austria Bahrain Costa Rica Hungary Albania Azerbaijan Iraq Slovenia Somalia Tunisia Yemen Colombia Estonia Georgia Norway Serbia Brunei Chile Cameroon Honduras Croatia Jamaica Lithuania Mauritius Sudan Kosovo Bolivia Slovakia Senegal Uganda Bahamas Congo – Kinshasa Côte d'Ivoire Cape Verde Curaçao Ecuador Iceland Luxembourg Montenegro Macedonia (FYROM) Mongolia Malawi Panama Rwanda Syria Turkmenistan Zambia Angola Bosnia & Herzegovina Barbados Burkina Faso Bermuda Bhutan Central African Republic Congo – Brazzaville Cyprus Gabon Guernsey Gambia Guatemala Guam Haiti North Korea Liberia Lesotho Libya Malta Mozambique Sierra Leone Tajikistan Trinidad & Tobago Uruguay Samoa Zimbabwe UAE
Testimonial
With years of experience, we know what your industry needs for growth.
Through our industry knowledge and experience, we execute translation that will definitely profit your business.
"The best thing that I liked about TridIndia is their professionalism & promptness in delivering bulk projects within shorter time frame. Kudos to the team..!!"
"The best thing that I liked about TridIndia is their professionalism & promptness in delivering bulk projects within shorter time frame. Kudos to the team..!!"
"When you are in the technical industry, you know how difficult it is to communicate with your multilingual customers. But, TridIndia made this simple for us."