Punjabi Translation Services
Planning to reach a global audience by talking in your audiences' native tongue? If so then Punjabi translation is something you need to consider. Punjabi translation plays a vital role and makes a difference when it's the matter of spreading ideas and delivering brand information worldwide.
Why You Should Invest in Punjabi Translation Today?
 Do you know Punjabi ranks as the 10th most spoken language in the world (2015) with almost 102 million Punjabi speakers worldwide? Right from entertainment and media industry to infrastructure, literature and poetry, Punjabi holds significant importance for entrepreneurs dealing with customers, whose native mother tongue is Punjabi. Hence, if you are planning to expand your business boundaries in a Punjabi-speaking target market, it is advised to get your brochures, marketing and important business materials translated in the native language of the customers. Fastest professional Punjabi Translation Services by 4000+ certified Punjabi translators who offer accurate Translation Services in Punjabi language for government, public and private sectors is must for your brand's growth.
Punjabi translation is way more than just changing the words from one language to another. Translation establishes bridges between different cultures. It permits you to experience cultural phenomena that would otherwise be too foreign and remote to grasp through your cultural lens. However, high-skilled translators are needed to make these bridges. Punjabi translators are people who have a great understanding of both the target language and culture and the source language and culture. They know clearly how to grasp that "Schadenfreude" and make you understand the same. They may utilize some more words, or perhaps even alter the wording of an entire paragraph, but the meaning of the original will get through.
English to Punjabi Translation Services
You'll find around 130 million people across the globe who speaks Punjabi, and it remains a very vibrant and vital language in the world. When your business wants to grow and explore the Punjabi regions, you may not be able to connect well if you don't use the Punjabi language. Using English to Punjabi translation services allows businesses to be ready to adapt to the Punjabi region.
We have a great team of experienced translators who understand the complexities of the language and the cultural context. Our team always stays up to date with the Punjabi market and uses the latest translation techniques to ensure that our translations are accurate and efficient. Our translator's effort ensures the Punjabi translation is able to meet clients' needs and the cultural nuances of their communication.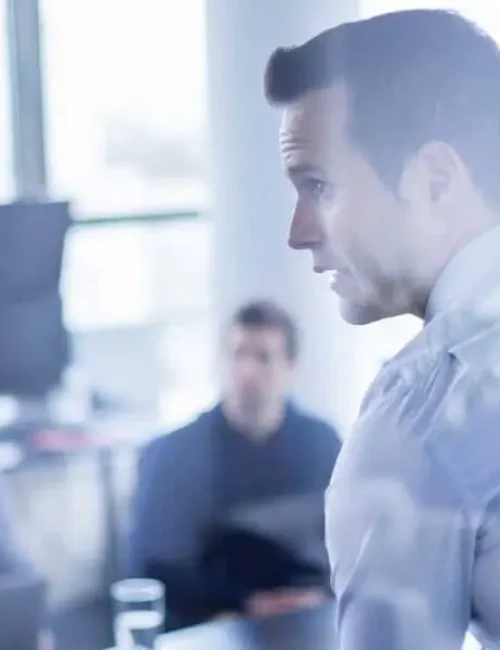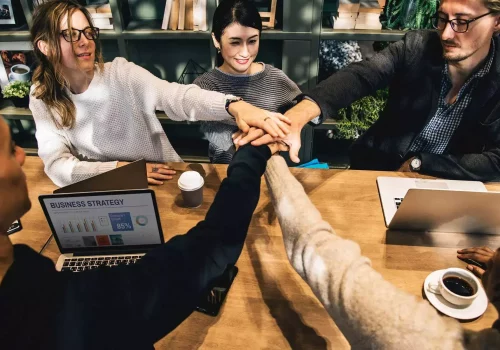 Get Certified Punjabi Language Translators For Your Project
All businesses looking to expand into new markets with a huge audience base cannot ignore the Punjabi market. To function well in the Punjabi market, Punjabi translation solutions are becoming increasingly important to reach out to this diverse audience. Tridindia is highly trusted by global businesses looking to expand to the Punjabi market. Using Punjabi translation is surprisingly important and helps to connect to a huge audience living in India, Pakistan, Canada, the UK, and the US.
While providing translation, it is important to have an idea about the Punjabi market. We have native Punjabi language translators who understand the Punjabi market this helps businesses and companies to operate in different countries and get information shared in Punjabi language that helps to reach out Punjabi market.
Punjabi Translation Market
When talking about the Punjabi market, it refers to both the language and the inhabitants of the Punjab region. The Punjab region is highly appreciated for agricultural purposes and it supplies citizens of both Pakistan and India. As the Punjab region broke down into the following regions of West Punjab, Punjab, Haryana, Himachal Pradesh, and Chandigarh there were great changes came in the dialects of the Punjabi language.
Businesses that are focusing on the core Punjabi audience must understand the scope is still large, but there is a need to get accurate, locally relevant, and native Punjabi translations. Using professional translation helps to establish a great connection with the Punjabi audience and market and thus gradually, expedites the prospect conversion process.
As discussed, the Punjabi language has many dialects according to the region and there is need to ensure that the translation matches the dialect is highly important. There is a need to get the Punjabi translation to create a more personalized impact to ensure there are no language barriers while connecting to over 100 million people residing in different regions of the world.
Getting translation into the Punjabi language is different as it uses a non-Roman script that makes it more complicated than substituting one text for another. Given below are simple tips our translators follow to carry out the Punjabi translation:
Lexical tone
In English and in other Indo-European languages, the tone of voice carries great information such as emotion or emphasis. It doesn't help you distinguish but in tonal languages like Punjabi, the tone and pitch can indicate the context. Translators need to be careful in understanding and know how it sounds otherwise.
Different scripts
Punjabi is also one of the few languages that has at least two writing systems. The selection of the right script as per region is important to carry out accurate translation.
In the Punjabi language, the Gurmukhi script is used for writing Punjabi which is integral to Sikhism. The Guru Granth Sahib, the holy scripture of Sikhs, is written in Gurmukhi script that emphasizes its spiritual importance. Given below are interesting facts about the Punjabi language:
✔ Globally, there are 122 million people speak Punjabi as a native language.
✔ Punjabi is the 10th most commonly spoken native language in the world.
✔ Punjabi comes under 22 scheduled languages in India. So, the Indian government is obligated to protect it and ensure its continued use and development.
✔ Punjabi is also considered as official language in Delhi.
✔ Punjabi is counted as 3rd most-spoken language in the United Kingdom
The Punjabi language history is highly associated with the Punjab region which has been dominated and ruled by such vastly different communities and seen great diversity. The Punjab region is home to many ancient Punjab civilizations and the territory and known for the Greek army of Alexander the Great of Macedonia invaded the Punjab region in 326 BCE overtaking the rule of King Porus.
However, the Greek domination over the Punjab region resulted in influence previously never experienced by the Punjabis. The early Greek invasions to the Punjab region influenced the culture and old forms of the Punjabi language. In the following centuries, several parts of the Punjab region were ruled by the Maurya, Mughal, and Sikh empires. During this time, the Punjabi language experienced great changes.
Punjabi language is written in two scripts – Shahmukhi and Gurmukhi. Shahmukhi version is derived from the Arabic script, and Gurmukhi belongs to a Brahmic script that is derived from the Landa script. It is also said Shahmukhi is used by Punjabi Muslims and by Punjabi Sikhs.
Countries that speak Punjabi
There are approximately 100 million native speakers of Punjabi living in communities of India and Pakistan. However, it is spoken worldwide as a minority language in various Middle Eastern countries. Given below are countries where you can see Punjabi speakers:
| | |
| --- | --- |
| United Kingdom | Canada |
| India | United Arab Emirates |
| United States | Afghanistan |
Country: India
Capital: New Delhi
Population: 140.76 Crores
State With Highly Spoken Punjabi Speakers: Punjab
Constitutional Republic: President Droupadi Murmu and Prime Minister Narendra Modi
Currency: Rupee
GDP (ppp): 3.18 Lakh Crores USD
Unemployment: 7.1%
Government Type: Constitutional Republic
Industries: Deals in pharmaceuticals, automotive, engineering and machine tools, electronics, computer software, steel, research and development, textiles, agriculture, construction, power, chemical, manufacturing, communication, etc.
Country: Pakistan
Capital: Islamabad
Population: 23.14 Crores
Federal Parliamentary Republic: President Arif Alvi
Currency: Rupee
GDP (ppp): 34,826.25 crores USD
Unemployment: 11.1%
Government Type: Federal Parliamentary Republic
Industries: Deals in textile, agriculture, fertilizer, cement, construction materials, edible oil, pharmaceuticals, shrimp, sugar, food processing, steel, tobacco, chemicals and machinery.
Punjabi is categorized under the Indo-European language family and belongs to the Indo-Aryan subgroup. Punjabi language is one of the native languages of India and is also spoken in Pakistan. Punjabi is spoken in the Punjab region that includes northern India and eastern Pakistan and there is little variation in the language due to dialects. Given below are commonly known Punjabi dialects:
| | |
| --- | --- |
| Majhi (Standard) | Malwa |
| Doabi | Powadhi |
| Dogri | Bhattiani |
Popular Punjabi Translation Phrases
People generally know the Punjabi language to be indigenous to the communities in the Punjab region of Pakistan and India. There are strong tones and accents that are spoken with Punjabi and this makes it a popular language for singing and ceremonies in the Punjab region. There are many people interested in the Punjabi language and here is a Punjabi translation of English phrases:
English Phrase
Punjabi Translated Phrase
Hello!
ਸਤ ਸ੍ਰੀ ਅਕਾਲ! (Sata srī akāla!)
Good morning
ਸ਼ੁਭ ਸਵੇਰ (Śubha savēra)
Good luck

ਖੁਸ਼ਕਿਸਮਤੀ (Khuśakisamatī )

 

Goodbye
 ਅਲਵਿਦਾ (Alavidā )
Thank you
 ਤੁਹਾਡਾ ਧੰਨਵਾਦ (Tuhāḍā dhanavāda)
How are you?
 ਤੁਸੀ ਕਿਵੇਂ ਹੋ? (Tusī kivēṁ hō? )
Affordable Punjabi Translation Services for Your Business
Affordable Punjabi translation is exceptionally essential for businesses and companies which operate in different countries and mostly have to share and get information from various global offices and branches all around the world. In such instances, the shared information requires to be translated into a locally considered language so that everyone involved is on the same page. The translation is also beneficial when firms require to tie up with local businesses or make governmental proposals. The native language is something you understand the best. You build it in the early stages of your life. Hence, receiving information in this language is important, as it assists you to avoid miscommunications. And this is mainly what affordable Punjabi translation service do for your business.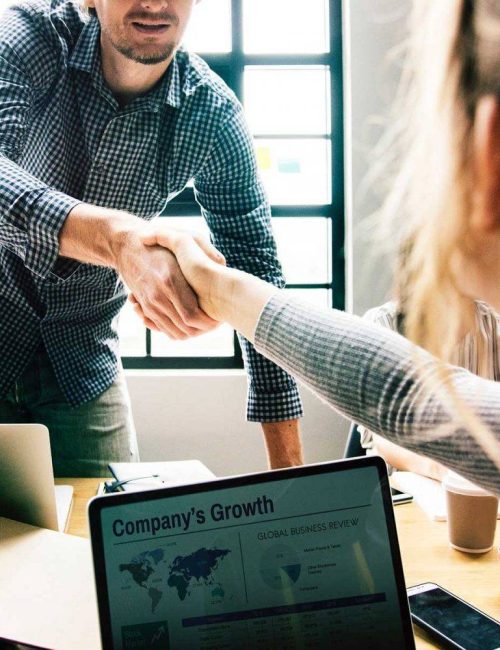 Need of Punjabi Translation Services For Your Business Today
Apart from Punjab, Punjabi native speakers can also be found in England, UAE, USA, Wales, Saudi Arabia, Canada and Australia, which are the major business markets on a global scale. Hence, translating your business documents in Punjabi automatically the biggest need for your business. Listed below are some of the major reasons why this translation is so important for your business –
Identify Market Potential
First of all, translation in Punjabi is really important to identify what exactly the potential of the market is. Unless and until you translate your business materials, questionnaires etc., in the customer's native language, you won't be able to judge their responses towards your brand. Hence, for a perfect market research, translation is very important.
Reach Target Audience
The more you are able to persuade your customers well, the more you'll be able to see a boost in your sales. Hence, translation becomes highly important for you, as it is helping you from all angles that you can think of. It is helping you attract customers, motivate them and persuade them to buy from your brand.
Boost Sales
Including captions to videos also encourage your potential customers as well as makes your idea best to use the captions plus you will get an opportunity to widen your concepts flawlessly. These things will automatically boost your sales and make you generate huge profits from your video content.
Boost ROI
The returns on investment will automatically increase, if you are successful in boosting your sales graph. Translation is just a step forward to enter the foreign market and remove the language barrier. So, make sure you have the right strategy and plan along with right translation, so that everything combines together to give you better returns on investment.
Targeting a specific market in an English country does not guarantee that all of the customers in the market would be well-versed in English. Although most of them would have knowledge about English as their second language, yet if you reach out to them in their native language, i.e. Punjabi, it would add an emotional touch to your message. This technique would certainly work for you.
We at Tridindia
Professional Punjabi Translation For Documents
The major benefit you get from professional Punjabi translation is that a wider audience can be approached. Translation can assist companies to appeal to firms all across the world by expanding their purpose, brand, and goals to people all around the globe. You can reach markets you did not think existed before. With translation, business as you know it would not exist. Translations have definitely fueled the global economy. Every business giant has one thing in common- a massive reliance on international relations.
Types Of Punjabi Translation We Offer
Considering the huge requirement for Punjabi language translation in different industries and fields, we offer following types of translation for the said language. While you are dealing with a foreign client, you might never know what type of document or material you might need to get translated. Hence, we offer diverse solutions –
Punjabi Technical Translation
Punjabi Legal Translation
Punjabi Literary Translation
Punjabi Book Translation
Punjabi Manual Translation
Punjabi Patent Translation
Punjabi Paper Translation
Punjabi Media Translation
Punjabi Medical Translation
Punjabi Powerpoint Translation
Punjabi Subtitle Translation
Punjabi Proposal Translation
Punjabi Website Localization
Punjabi Content Localization
and more..
Our services are not limited to what is mentioned above, we also offer several other translation solutions that you may be looking for. In simple words, we have got you covered wherever and whenever you need translation and language assistance.
Benefits of Outsourcing Punjabi Translation Services to Us
When you actually enter the market, and look for potential vendors for your task, you come to know that there are endless numbers of translation agencies around the world. So, it obviously becomes a headache to research about all of them and choose one. This is why we are here to minimize your burden and serve you with quality translation and the following benefits –
Data Privacy
We understand how confidential your data might be. Hence, we commit for 100% confidentiality and privacy to you. Our team ensures that any information doesn't leaks out to any third party.
Faster TAT
This is one of the major benefits of associating with us. We commit a faster turnaround, so that you need not to wait several days to get the translated version of the files and use them in the market.
Quality Control Systems
We have adopted stringent quality control systems, wherein the translated copy passes through several QC stages. This in turn, ensures that the output is high in quality and accuracy.


Culturally Relevant
We also ensure that the output delivered to you would hold major relevance to the culture as well, along with the language nuances. We make sure that the output is in line with the cultural preferences.
Years Of Experience
With years of experience in the business, we can assure to offer professional and accurate work. We have maintained certain standards in quality & continue to thrive the same.
Native Translator
Our team has many native translators who are well-qualified and experienced in various industries. As per the project requirements, we will assign a professional who can manage the work.
To put it short, we are the ultimate outsourcing translation partner for you, who can commit high quality of translation to you without any scope of errors. So, if you are all set to target the Punjabi speaking audience, this is the right time to get started. No matter how complex the language pair is, how bulky the assignment is, we are here to resolve all sorts of your translation queries instantly.
Get in touch
Don't hesitate to contact us for inquiries!
To fill gaps in communication, translation solutions are there. Apart from speech, there many other translation services that you can hire at our place. We are just one call away!
Easy Project Consultation
Your Trusted
Punjabi Translation
Agency Online
Consistency in translation work is the major advantage of working with a trusted Punjabi translation agency. You might not know the fact that even today there are many translators who deliver a bad quality translation. You as the client should know that inconsistency in your communication can damage your company's image. It could lead to business losses. If you are a global company, it is complicated to be really consistent in your communication in various languages. We as a professional translation service provider can manage the assets of your brand such as terminology and tone to make sure that the message you need to deliver to certain audiences shows the meaning of the actual source. Tridindia assures you:
Professionalism
Error-free Translation
Error-free captions
Native Punjabi Translator
Quality
An experienced translation provider will not leave you in the mid-way. Even if the translator who works on your project is not available for some reason, the assets of your brand are with us, so the consistency of your communication is maintained.
Furthermore, it's important to know that hiring a translation company to translate your business information into the language you are targeting will help you to share your ideas to a global audience.
Our Experts
Punjabi
Translators
Number of Punjabi Language Speakers
Punjabi is the ninth most-spoken language around the world, the 4th most-spoken language in England, and the most-spoken language in Pakistan. Around 130 million people across the world speak Punjabi, and it remains a very vibrant and vital language in the world today. There is more to translating Punjabi documents than just translating text from one language to another. Because Punjabi utilizes a non-Roman script, it is more complex than substituting one text for another. Punjabi fonts can be really tricky. Change from one Punjabi font to another, and you might unexpectedly change the characters, leading to incorrect translations. This is the reason why it is essential to have a native Punjabi translator available to help in translation.
Specialized Translation
Sometimes customers need a specialized translation. This means the content is for a particular target audience, which requires the solutions of a subject matter expert. For instance, the document is about law, healthcare, or information technology that has it's certain terminology and language. In this instance, product information and marketing materials are different from translating business proposals, contracts, and official reports.
If you hire us, you will have peace of mind by knowing that the firm will be able to manage your specific translation needs without losing consistency and accuracy by utilizing your specific technical terms.
Case Studies
We are dedicated to
serve you all time
From helping communications to increasing sales, our solutions
assist companies to operate smoothly around international borders.
Why Choose Us
Choosing Tridindia for Punjabi language solutions can be the best decision.
Are you finally planning to target Punjabi speaking natives? Do you want to make the right approach? If yes, you must invest in high quality translation, apart from devising several marketing strategies and tactics. We have talented and experienced Punjabi translators on board, who can translate all types of business materials, documents and others in/from Punjabi language.
Higher Quality & Accuracy Level
All our translation services maintain a certain standard of accuracy and high quality. Our team doesn't compromise on these two things in any instances.
Comprehensive Language Solutions
At our place, you will get a wide range of languages that will meet any of your project need. With our knowledge and expertise in various languages, you can get accuracy and efficiency in work.
Certified Translation
Services
Certified translation services are the major benefit that you get from our company. This service gives your document a certain approval to use in any legal or medical matters.
Native Expert
Translators
We have native expert translators who specialize in different industries. With their knowledge and expertise, we are able to serve our services efficiently.
Easy Project
Consultation
Easy project consultation is something you can count on at our place. We don't consume much time of our clients and help them in the best way possible.
Fastest Turnaround
Time
We ensure that all the projects are delivered before or within the given time. Our company offers the fastest turnaround time in every project.
Realfact
The Unbeatable Punjabi Translation Master since 2002
Incorporating our professional Punjabi translation can increase credibility. With the help of translation, you can make your presence in the global marketplace.
Steps
Take some easy steps for Punjabi Translation Order
To strengthen your brand image, it's important that you hire professional translation services. Just take simple steps and you can get our affordable services.
Contact us first
Mail or call us to give a brief about your project.
Consult with Project Manager
Discuss the work you want to us do with our project manager.
Place Your Order
Choose the language and type of language you want for your project.
Get Delivery On Time
Receive the complete work within or before time.
FAQ
Frequently Asked Questions on Punjabi Translation
TridIndia Providing Certified Punjabi Translation Services in:
Ahmedabad NCR Chandigarh Delhi Hyderabad Lucknow Noida Pune Ghaziabad Gurugram Surat Visakhapatnam Dubai Abu Dhabi Ajman Oman Uttar Pradesh Maharashtra Karnataka Tamil Nadu Telangana West Bengal Gujarat Madhya Pradesh Haryana Kerala Bihar Rajasthan Assam Odisha Punjab Andhra Pradesh Jammu and Kashmir Uttara khand Himachal Pradesh Jharkhand Goa Puducherry Manipur Chhattisgarh Meghalaya Andaman and Nicobar Islands United States Philippines United Kingdom Germany Canada China Australia Ukraine Nigeria Malaysia France Bangladesh United Arab Emirates Turkey Pakistan Indonesia Saudi Arabia Kenya Egypt Taiwan Russia Singapore Peru Italy Netherlands Spain Thailand South Africa Palestine Ireland Japan Vietnam Mexico Hong Kong Sri Lanka Nepal Finland Maldives Brazil Czech ia Iran Poland Switzerland South Korea Belgium Myanmar (Burma) Lebanon Uzbekistan Greece Kuwait Ghana Morocco Qatar Sweden Armenia Ethiopia Israel Kazakhstan Romania Tanzania Latvia Denmark Argentina Oman Venezuela Bulgaria Belarus Algeria Moldova Portugal El Salvador Jordan New Zealand Afghanistan Austria Bahrain Costa Rica Hungary Albania Azerbaijan Iraq Slovenia Somalia Tunisia Yemen Colombia Estonia Georgia Norway Serbia Brunei Chile Cameroon Honduras Croatia Jamaica Lithuania Mauritius Sudan Kosovo Bolivia Slovakia Senegal Uganda Bahamas Congo – Kinshasa Côte d'Ivoire Cape Verde Curaçao Ecuador Iceland Luxembourg Montenegro Macedonia (FYROM) Mongolia Malawi Panama Rwanda Syria Turkmenistan Zambia Angola Bosnia & Herzegovina Barbados Burkina Faso Bermuda Bhutan Central African Republic Congo – Brazzaville Cyprus Gabon Guernsey Gambia Guatemala Guam Haiti North Korea Liberia Lesotho Libya Malta Mozambique Sierra Leone Tajikistan Trinidad & Tobago Uruguay Samoa Zimbabwe UAE
Testimonial
With years of experience, we know what your industry needs for growth.
Through our industry knowledge and experience, we execute translation that will definitely profit your business.
"The best thing that I liked about TridIndia is their professionalism & promptness in delivering bulk projects within shorter time frame. Kudos to the team..!!"
"The best thing that I liked about TridIndia is their professionalism & promptness in delivering bulk projects within shorter time frame. Kudos to the team..!!"
"When you are in the technical industry, you know how difficult it is to communicate with your multilingual customers. But, TridIndia made this simple for us."