Romanian Translation Services
Want your business to reach out to the Romanian audience? Romanian translation services can help  your business progress in new markets and get an edge over your prospective competitors.
Why You Should Invest in Romanian Translation Today?
Do you know almost 24 million people speak this language as their native language? It is the official language of Romania and the Republic of Moldova. This language is also spoken across Latin Union and European Union. It is said that the place of birth or formation of the Romanian language is both north and south of the Danube. According to modern history, the first Romanian grammar book was published in the year 1780 in Vienna. Due to great artists and award-winning movies, the Romanian language is highly popular outside Romania.
Fastest professional Romanian Translation Solutions by 4000+ certified Romanian translators who offer accurate Translation Solutions in the Romanian language for government, public and private sectors. Our native experts have been working in 250+ languages for multiple industries, like legal, technical, medical, engineering, Shipping, NGOs, mining, media, oil & gas, and so forth. Thus, we have established a well-known trustworthy Translation Company in New Delhi India Mumbai Amritsar Kolkata Chandigarh Chennai UAE Hyderabad Bangalore Noida Pune Gurgaon Ghaziabad, and several other Indian and foreign cities. Our professional Romanian translators are experts in managing big assignments with ease resulting in the agreed deadline and providing the topmost degree of accurateness. Our extensive sources of Romanian language professionals pay systematic and comprehensive dedication to each point confirming price-effective and proficient translation solutions in the Romanian language. Our DTP unit is embraced with high-tech IT resources that let any Romanian file be translated directly.
Affordable Romanian Translation Services for Your Business
The reason why it is important to avail solutions from professional agencies is the amount of accuracy and professionalism in the work. The professional translation agency is well equipped with experts that are specialized in various fields. They have a systematic translating process and this is why they offer top-class quality solutions. Hiring a freelancer for the translation work is not worth it. The freelancers are not experts in all the domains whereas a translation company has every resource to match all your requirements. Therefore, it is important to choose a professional and affordable Romanian translation agency who can help you with valuable customer retention strategies.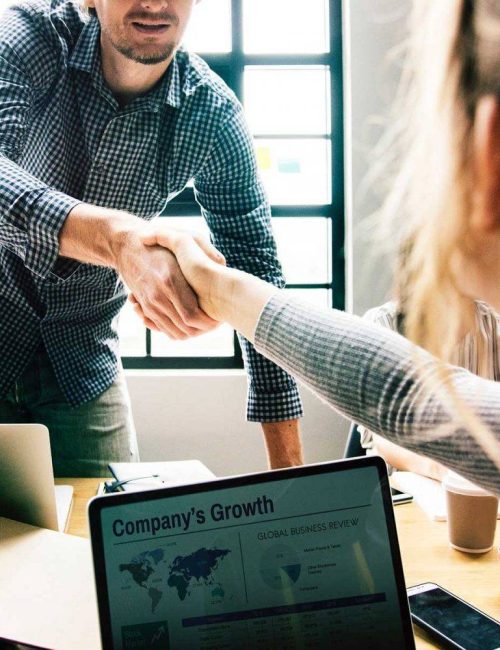 Need of Romanian Translation Services For Your Business Today
There are several times when documents need to get translated. Whichever industry-specific the document is, it is important to look for the solution offered by reliable language service providers. They can help to get translated content into the Romanian language while maintaining the authenticity and originality of the document.
Reach Target Audience
The business that understands the importance of communicating with the audience in their native language, chooses professional translation solutions. Translation helps in formulating an effective communication strategy.
Better ROI
Your business has to say a lot to the new audience and you need to make sure that everything is accurate. When you choose a translation agency, you will be confident that your documents will get translated accurately.
Boost Sales
By producing content that is culturally acceptable, your customer will consider you as a strong brand. This will further lead to generating a lot of credibility and a strong customer base for more sales.
Identify Market Potential
Professional translation done by a professional can help your business to tap into a new region. The accurate and quality translation can help you to communicate better. Translation enables you to analyze the complete market situation.
While planning to establish in a new market you must use an effective language translation solution that can make every aspect of your business accessible to the target audience. Several businesses operating at the international level know the real benefits of providing accurate translation to their audiences for actual global business expansion.
Types Of Romanian Translation We Offer
To communicate with the audience, it is important to use translation. It is easy for the customer to accept you in the local language. If your business wants to expand into a new market, you can go for Romanian language translation. Listed below are some types of translation we offer in Romanian language:
Romanian Website Translation
Romanian Content Translation
Romanian Document Translation
Romanian Certificate Translation
Romanian Website Localization
Romanian Content Localization
Romanian Content Writing
Romanian Audio Translation
Romanian Video Translation
Romanian Contract Translation
Romanian Technical Translation
Romanian Legal Translation
Romanian Literary Translation
Romanian Back Translation
Romanian Manual Translation
Romanian Patent Translation
Romanian Paper Translation
And more
Get the best translation from a highly skilled professional and rest it is assured to provide you with accurate, flawless translation solutions.
We at Tridindia
Professional Romanian Translation For Documents
It is not possible for the business to think about expanding overseas with the materials written in their first language. To boost sales, you need to share correct information with your audiences in their native language. Translation helps in adapting content as per foreign market and provides information as per the native language of reader/ customers. The professional Romanian translation agency is considered to ensure both accuracy and quality in accurate translation for every sector.
Types Of Romanian Translation We Offer
With Romanian translation, you can reach audience from various countries. Given are some
popular types of translation
in the Romanian language we offer to different countries:
Romania
Portugal
Canada
Cyprus
Moldavia
Bulgaria
Turkmenistan
Hungary
Transylvania
Russia
Ukraine
Israel
Spain
United Kingdom
Argentina
Turkey
Wallachia
Germany
USA
Mexico
Brazil
Italy
Serbia
Kazakhstan
Australia
Finland
Uzbekistan
Kyrgyzstan
Azerbaijan
Greece
France
Tajikistan
So, these are some of the top countries we provide Romanian translation in. If you want to target some other location other than this, we will surely help you out in that too. Just reach us and discuss about your translation requirements.
Benefits of Outsourcing Romanian Translation Services to Us
Translation is important for every business that operates in different language-speaking regions. We commit to offering the most economical translations into/ from the Romanian language. We can handle all types of assignments – translation, localization, credible desktop publishing, and interpretation. Thus, if you are looking for authentic solutions at affordable rates, you can always trust us.
Data Privacy
In translation, data privacy is most important. Our team does translation while following the strict confidentiality policies to protect customer data from any third party.
Native Translator
The translation is said to be accurate when it is done by native Romanian speakers. This saves a lot of time and makes sure that you get an accurate and faultless translation.
Quality Control Systems
Fast delivery of the translation project is important and so is the quality. We have professionals that perform quality checks of the translation at various stages.
Faster TAT
A lot of time gets involved to provide a great translation. We have professional native Romanian speakers who perform the work and get it accomplished on time.
Years Of Experience
The translation is the best way to tap into the new market. When it is done by our professionals with years of experience, it can help you to acquire new customers and build your brand.
Culturally Relevant
We do a translation that not only means changing the words with respect to language. The translation is done by considering various cultural norms, traditions, and values of Romania.
Instead of relying on in-house translators, it is better to trust a professional business translation agency. This will save your time and make you sure to receive quality translations with a fast turnaround time from one of the successful Indian translation companies. This helps to make a wise investment decision by hiring the solutions of a professional translation agency.
Get in touch
Don't hesitate to contact us for inquiries!
Trusting a good company will reap good benefits. Get a professional well-written and coherent document that matches the original's tone, purpose, and effectiveness.
Easy Project Consultation
Your Trusted
Romanian
Translation
Agency Online
A professional translation agency has certified translators that have the necessary characteristics and skills needed to translate the content. They have a thorough understanding of the cultural differences that go with the language. Typically, the translators are native speakers of the Romanian language and they have a comprehensive knowledge of all cultures. They are efficient to provide translation like conclusive education translation considering aspects such as cultural subtext, local, the actual meaning, local expression, and the phrase in the translated content.
Consistency
Accuracy
Follow Deadlines
High-Quality Translations
A professional agency can help you to make plans to reach a new target audience that speaks a different language. If you run a business that requires translation into the Romanian language, you can expect good things only from professional Romanian language translation.
When it is about the reputation of the company, you need to deal with a translation agency that believes in accuracy. Inaccurately translated materials can create a negative image of the business among the Romanian audience. For every kind of document, standard document translation is essential.
Our Experts
Romanian
Translators
Number of Romanian Language Speakers
There are approx 24 Million Romanian speakers. A term used for the language in English: RomanianName of the language in Romanian: românăonsidered as the closest language to Latin, Romanian is an Indo-European Romance language. Latin has significantly influenced Romanian words as 90% of them have originated from Latin whereas the remaining 10% are a mix of Slavic, Hungarian, Turkish, or Albanian. This language is also spoken in Greece – the autonomous Mount Athos region. The language shares 75% lexical similarities with the French language and 77% with the Italian language.
Contextually Relevant
For business purposes, along with premium website development, translation needs to be accurate and quality-driven. It is essential to work with English to Romanian translation services. Their experts possess native-level fluency and understand field-specific terminology used in the documents. In addition, Romanian similarly comprises certain grammatical structures that commonly belong to Balkan rather than Romance languages. Here are the given Romanian Dialects:
Banat
Maramureș
Wallachian
Moldavian
Get in Touch With Us
We are dedicated to
serve you all time
To develop and expand your market in Romanian-speaking areas,
choose professional translation solutions that are reliable, credible, and experienced.
Why Choose Us
Choosing Tridindia for Romanian language solutions can be the best decision
It's true that with globalization one can generate high income by targeting multiple economies but it's not as easy as it sounds at first, you need to solve the ridiculous puzzle of language differences. This is where translation, specifically manual rush translation for documents, came into existence to create a boundary-less environment.
Higher Quality & Accuracy Level
Business translations always demand precision. You need to require a professional Romanian translator who can deliver the content in a simplified and accurate manner.
Comprehensive Language Solutions
The translation company always offers its solutions in a specific area. They have specialists that provide comprehensive solutions of content with the best industry-specific terms and phrases.
Certified
Translation
Translation quality is a top priority. Get the quality translation only from certified professional translators. The professional knows it better to provide quality translation to ensure the best results.
Native Expert
Translators
It is important for professional business translators to be native speakers. They possess extensive knowledge of the language and are well aware of the cultural differences. This helps them to provide accurate translation for the target audience.
Easy Project
Consultation
If you want your business operations to spread globally, it is important to have consistency in your communication. Get the easy project consultation from the business translator to deliver the best brand message to reflect the original source.
Fastest Turnaround
Time
When you choose professionals, you are actually relying on them to receive the timely delivery of work with quality. The expertise translates the content quickly and you need not worry about deadlines.
Realfact
The Unbeatable Romanian Translation Master since 2002
The major goal is to deliver the original content while preserving its essence. The professional translators always follow the linguistic and cultural particularities when translating into the Romanian language.
Steps
Take some easy steps for Romanian Translation Order
The professional translation agency is worth choosing as they are most highly trained, certified, and experienced with specialization in respective fields.
Contact us first
Know about the Romanian translation and reach us through phone or mail.
Consult with Project Manager
Get the best consultation done from the project managers.
Place Your Order
Choose the required solution and order your project.
Get Delivery On Time
Get the translated content before the deadline.
FAQ
Frequently Asked Questions on Romanian Translation
TridIndia Providing Certified Romanian Translation Services in:
Ahmedabad NCR Bangalore Chandigarh Chennai Delhi Gurgaon Hyderabad Kolkata Lucknow Mumbai Noida Pune Ghaziabad Gurugram Surat Visakhapatnam Dubai Abu Dhabi Ajman Oman Uttar Pradesh Maharashtra Karnataka Tamil Nadu Telangana West Bengal Gujarat Madhya Pradesh Haryana Kerala Bihar Rajasthan Assam Odisha Punjab Andhra Pradesh Jammu and Kashmir Uttara khand Himachal Pradesh Jharkhand Goa Puducherry Manipur Chhattisgarh Meghalaya Andaman and Nicobar Islands United States Philippines United Kingdom Germany Canada China Australia Ukraine Nigeria Malaysia France Bangladesh United Arab Emirates Turkey Pakistan Indonesia Saudi Arabia Kenya Egypt Taiwan Russia Singapore Peru Italy Netherlands Spain Thailand South Africa Palestine Ireland Japan Vietnam Mexico Hong Kong Sri Lanka Nepal Finland Maldives Brazil Czech ia Iran Poland Switzerland South Korea Belgium Myanmar (Burma) Lebanon Uzbekistan Greece Kuwait Ghana Morocco Qatar Sweden Armenia Ethiopia Israel Kazakhstan Romania Tanzania Latvia Denmark Argentina Oman Venezuela Bulgaria Belarus Algeria Moldova Portugal El Salvador Jordan New Zealand Afghanistan Austria Bahrain Costa Rica Hungary Albania Azerbaijan Iraq Slovenia Somalia Tunisia Yemen Colombia Estonia Georgia Norway Serbia Brunei Chile Cameroon Honduras Croatia Jamaica Lithuania Mauritius Sudan Kosovo Bolivia Slovakia Senegal Uganda Bahamas Congo – Kinshasa Côte d'Ivoire Cape Verde Curaçao Ecuador Iceland Luxembourg Montenegro Macedonia (FYROM) Mongolia Malawi Panama Rwanda Syria Turkmenistan Zambia Angola Bosnia & Herzegovina Barbados Burkina Faso Bermuda Bhutan Central African Republic Congo – Brazzaville Cyprus Gabon Guernsey Gambia Guatemala Guam Haiti North Korea Liberia Lesotho Libya Malta Mozambique Sierra Leone Tajikistan Trinidad & Tobago Uruguay Samoa Zimbabwe UAE
Testimonial
With years of experience, we know what your industry needs for growth.
Through our industry knowledge and experience, we execute translation that will definitely profit your business.
"The best thing that I liked about TridIndia is their professionalism & promptness in delivering bulk projects within shorter time frame. Kudos to the team..!!"
"The best thing that I liked about TridIndia is their professionalism & promptness in delivering bulk projects within shorter time frame. Kudos to the team..!!"
"When you are in the technical industry, you know how difficult it is to communicate with your multilingual customers. But, TridIndia made this simple for us."