Slovak Translation Services
Want to grow your business much faster in your target market? Invest in the Slovak translation to get every type of information translated that would really help your target audiences to believe you are the trusted brand that can meet their needs.
Why You Should Invest in Slovak Translation Today?
The language is derived from Czech Slovak belongs to West Slavic Group of Czech, Silesian, Polish, Kashubian and Sorbian. The language is also known as Slovakian must not confuse with Slovenian of South Slavic. Slovak is highly influenced by Latin in 6th and 7th Century but most of the linguistic development occurred in 18th century. Later under the communist regime, Czechoslovakia was formed and became the official language of Slovakia. The languages impacted too many neighboring countries and Slovak language also migrated there.
Fastest professional Slovak Translation Services by 4000+ certified Slovak translators who offer accurate Translation Services in Slovak language for government, public and private sectors. Our native experts have been working in 250+ languages for multiple industries, like legal, technical, medical, engineering, Shipping, NGOs, mining, media, oil & gas and so forth. Thus, we have established as a well-known global Slovak Language Translation services company in New Delhi India Mumbai Amritsar Kolkata Chandigarh Chennai UAE Hyderabad Bangalore Noida Pune Gurgaon Ghaziabad and several other Indian and foreign cities. Associated with a professional team of native Slovak translators, we guarantee you a flawless language translation from Slovak to English and English to Slovak. Moreover, we are associated with Slovak interpreters who have proved to be a competitive advantage to us since our beginning. The Slovak interpretation services offered by us consist of simultaneous, consecutive, negotiation and whispered interpreting. This ensures delivering maximum credibility to our business clients. Further, if you are looking for localized apps, websites, games or software, then our Slovak translation company can also help you in this, through quality and affordable Slovak localization services.
Affordable Slovak Translation Services for Your Business
The biggest question that most of the entry level organization ask- is translation even necessary? And the straight forward answer could be- yes it's important because not everyone can understand your language; some prefer information in their native language. By translating your website into multiple native languages you can easily communicate with you audiences and make them aware about your product and services.
We are living in a world of globalization and it has become essential for many companies to be interactive to target far reaching audiences. One cannot neglect its importance to effectively sell to people. Without translation you may face several unfavorable situations such as: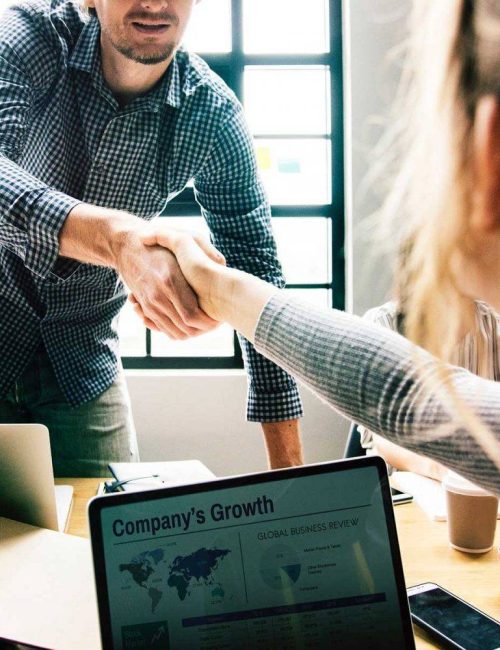 Need of Slovak Translation For Your Business Today
The demand of translation services is spiraling and it has become a vital part for companies in doing business overseas. Because of the globalization other languages also started gaining importance and now people prefer information in their native style. We are not living in the same world where content used to be in English. The game has changed and so did the strategy, now companies provide information in a language that is preferred by users. At Tridindia, we provide accurate translation to your business that helps in easily conveying information across all culture.
Identify Market Potential
Seize every single opportunity of profitability and markets expand. With translation, conveying product information to people around the world becomes a lot easier. You'll be able to find out which market has potential and which does not.
Better ROI
Translation is the easiest and safe approach to capture the attention of the target audiences. It just not enables your brand to build its customer base and sales, but it also maximizes the revenue to a great extent.
Boost Sales
To gain edge over your competitors and increase market shares, you first need to develop a profitable position and to generate profit you need to boost sales. Translation helps in making your product communicable to audience; generating more sales.
Reach Target Audience
With translation you can amplify your reach and easily connect to global economy. Conveying about product and services becomes a lot easier with translation.
Before you penetrate into any emerging market make sure you avail the translation services in order to translate your business as per linguistic, tradition and culture of native country.
Types of Slovak Translation We Offer
Geography is not a big issue now for businesses to reach their target audiences. The only gap they face is due to the language barrier. These established businesses are investing in Slovak translation in order to communicate easily to develop their business. We have a team of expert native translators who hold expertise in accurately translating the varieties of documents in the Slovak language.
Slovak Website Translation
Slovak Content Translation
Slovak Document Translation
Slovak Certificate Translation
Slovak Website Localization
Slovak Content Localization
Slovak Content Writing
Slovak Audio Translation
Slovak Video Translation
Slovak Contract Translation
Slovak Technical Translation
Slovak Legal Translation
Slovak Literary Translation
Slovak Book Translation
Slovak Manual Translation
Slovak Patent Translation
Slovak Paper Translation
and more
Our vast expertise in the domain and creative linguists prove as a competitive advantage to us. This is the result of our adroit team that helps in delivering the multilingual content with utmost effectiveness, authenticity and promptness. Moreover, we promise to serve you 24*7 within budgetary constraint.
Why Choose Us
Choosing Tridindia for Slovak language solution can be the best decision
Slovak translation is paving the way forward for worldwide interaction but enables the nation to increase interactive relationships in order to make advancements in technology, politics, etc. This is where you need us to bring take your brand global. Here are the reasons why you need to choose us:
Higher Quality & Accuracy Level
We ensure that you get the finest quality and accurate translation in the Slovak language. We have a quality analyst who will proofread your content.
Comprehensive Language Solutions
To provide quality Slovak translation, we provide first-class comprehensive language solutions so that you quickly reach your target audiences.
Certified
Translation
We have many years of experience in providing certified translation solutions which means the translated content is absolutely error-free and accurate.
Native Expert Translators
We have several native translators who understand the needs of our clients and use their expertise to deliver the best of the Slovak translation.
Easy Project Consultation
We provide our clients a facility through project consultation in which they can speak to us regarding their project, share their thoughts and know how we work.
Fastest Turnaround Time
Our key motive is just to handle and complete the translation work with the fastest turnaround time without compromising the quality and accuracy.
Get in touch
Don't hesitate to contact us for inquiries!
Our company is developed with a motive to deliver excellence no matter what industry your business belongs to or how complex your project will be. For more information, contact us NOW!
Easy Project Consultation
Steps
Few Easy Steps to Slovak Translation Order
Tridindia's vision is to provide every client, with effective quality, translation services, illuminating the path to their global communications. If you need our professional services just follow these steps:
Contact us first
To tell us about your project, firstly speak to our expert.
Consult with Project Manager
If you want to share detailed information regarding your project, then schedule a meeting with our project manager.
Place Your Order
Select the type of document you want us to translate into the Slovak language and place the order.
Get Delivery On Time
We assure you translated documents will be delivered in a given timeframe.
Case Studies
We are dedicated to
serve you all time
We can help you through our Slovak translation to deliver your next
global communication efficiently to those who are interested to know you.
Slovak Dialects are divided into three:
Basic Facts About
Slovak Language
Testimonial
With years of experience, we know what your industry needs for growth.
Through our industry knowledge and experience, we execute translation that will definitely profit your business.
"The best thing that I liked about TridIndia is their professionalism & promptness in delivering bulk projects within shorter time frame. Kudos to the team..!!"
"The best thing that I liked about TridIndia is their professionalism & promptness in delivering bulk projects within shorter time frame. Kudos to the team..!!"
"When you are in the technical industry, you know how difficult it is to communicate with your multilingual customers. But, TridIndia made this simple for us."
Realfact
The Unbeatable Slovak Translation Master Since 2002
No matter how small or large your need, we're sure to have the ultimate solution to your unique situation. We provide professional, accurate, and culturally appropriate translation solutions for all of your business needs.
TridIndia Providing Certified Slovak Translation Services in:
Ahmedabad NCR Bangalore Chandigarh Chennai Delhi Gurgaon Hyderabad Kolkata Lucknow Mumbai Noida Pune Ghaziabad Gurugram Surat Visakhapatnam Dubai Abu Dhabi Ajman Oman Uttar Pradesh Maharashtra Karnataka Tamil Nadu Telangana West Bengal Gujarat Madhya Pradesh Haryana Kerala Bihar Rajasthan Assam Odisha Punjab Andhra Pradesh Jammu and Kashmir Uttara khand Himachal Pradesh Jharkhand Goa Puducherry Manipur Chhattisgarh Meghalaya Andaman and Nicobar Islands United States Philippines United Kingdom Germany Canada China Australia Ukraine Nigeria Malaysia France Bangladesh United Arab Emirates Turkey Pakistan Indonesia Saudi Arabia Kenya Egypt Taiwan Russia Singapore Peru Italy Netherlands Spain Thailand South Africa Palestine Ireland Japan Vietnam Mexico Hong Kong Sri Lanka Nepal Finland Maldives Brazil Czech ia Iran Poland Switzerland South Korea Belgium Myanmar (Burma) Lebanon Uzbekistan Greece Kuwait Ghana Morocco Qatar Sweden Armenia Ethiopia Israel Kazakhstan Romania Tanzania Latvia Denmark Argentina Oman Venezuela Bulgaria Belarus Algeria Moldova Portugal El Salvador Jordan New Zealand Afghanistan Austria Bahrain Costa Rica Hungary Albania Azerbaijan Iraq Slovenia Somalia Tunisia Yemen Colombia Estonia Georgia Norway Serbia Brunei Chile Cameroon Honduras Croatia Jamaica Lithuania Mauritius Sudan Kosovo Bolivia Slovakia Senegal Uganda Bahamas Congo – Kinshasa Côte d'Ivoire Cape Verde Curaçao Ecuador Iceland Luxembourg Montenegro Macedonia (FYROM) Mongolia Malawi Panama Rwanda Syria Turkmenistan Zambia Angola Bosnia & Herzegovina Barbados Burkina Faso Bermuda Bhutan Central African Republic Congo – Brazzaville Cyprus Gabon Guernsey Gambia Guatemala Guam Haiti North Korea Liberia Lesotho Libya Malta Mozambique Sierra Leone Tajikistan Trinidad & Tobago Uruguay Samoa Zimbabwe UAE