Slovenian Translation Services
Does your business also count translation as an important solution? In this era, running a successful global business requires better communication. Your business needs to have good communication with the Slovenian audience. For this, you need to choose a professional translation agency.
Why You Should Invest in Slovenian Translation Today?
Do you know, according to recent study, from 2.1 Million Slovenian speakers, 1.9 Million lives outside Slovenia? The language is categorized as Western group Salvic language of Slav peoples in 6th century. During this period, the language further transitioned and became similar to Kajkavian and Cakavian dialect. With the help of written script Slovenian gained its importance and with reformation the first Slovenian book was formed in mid 16th century and in 19th century with Latin alphabet modern Slovenian language was formed. To make your business familiar among 2.1 Million people, your business needs to reach out to professional Slovenian translation.
Fastest professional Slovenian Translation Solutions by 4000+ certified Slovenian translators who offer accurate Translation Solutions in Slovenian language for government, public and private sectors. Our native experts have been working in 250+ languages for multiple industries, like legal, technical, medical, engineering, Shipping, NGOs, mining, media, oil & gas and so forth. Thus, we have established as a well-known global Slovenian Language Translation solutions company in New Delhi India Mumbai Amritsar Kolkata Chandigarh Chennai UAE Hyderabad Bangalore Noida Pune Gurgaon Ghaziabad and several other Indian and foreign cities. Ensuring for defect-free multilingual translation solutions, we are proficient to translate 'from anything to everything'. This also applies for accurate Slovenian interpretation solutions that are provided by native Slovenian interpreters in the industry. Furthermore, our Slovenian translation company also offers authentic Slovenian localization solutions as per the demands of the clients.
Affordable Slovenian Translation Services for Your Business
A business needs to have a stable base that will enable them to venture into newer markets. For this, they need to focus on their communication and language. Communication is the propelling force for most of the business operating globally. An effective communication helps your business to convey thoughts, ideas, proposals, desire and let you to understand the world clearly. But to bridge an effective communication you first need decipher the paradox of language differences, traditions and cultural barriers. With accurate translation, you'll be able to formulate daily interaction with customers of different language to convey your product and solution information to them.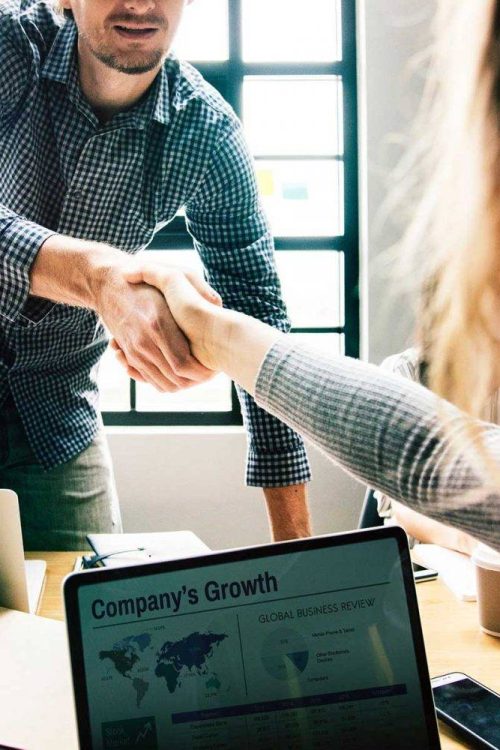 Need of Slovenian Translation Services For Your Business Today
To make your business achieve better financial growth you need to localize your business. The biggest concern is the language barrier and it can be resolved with the best language translation. To make your business available to the Slovenian audience, choose the right professional translation. To expand in a new market, a professional Slovenian translation agency can ensure the accuracy of the translation.
Reach Target Audience
With the best language translation, your business will have the ability to your target audience. Translation helps your business to reach wider audiences and you'll be able to deal with multi-lingual customers. This will help you to surround yourself with potential customers who want to buy your product.
Boost Sales
Many businesses admitted that with translation their business revenues grow tremendously and reached great heights. Translation helps in generating strong local presence in any foreign market. With this, you don't need to avoid projects because of language barriers as everything gets translated as you desire.
Better ROI
You can count on professional translators to provide accuracy to the highest of standards. The experts understand your business needs and provide communication in the Slovenian language considering the culture too. With teach high-degree of accuracy in a comprehensive way, your business will see better ROI.
Identify Market Potential
The translation agency you choose will offer your business an effective way to reach a new Slovenian audience with your message. You'll be able to tap every single opportunity to expand and earn profitability. With accurate translation you can position your brand rightly in the eye of customer and check market potential.
One of the benefits from a selecting professional translation company is the superior quality of work. To become globally successful, you need to incorporate translation in your business in order to create cross-cultural and multi-lingual environment. Without effective translation it is just impossible to reach booming markets.
We at Tridindia
Professional Slovenian Translation For Documents
To grow your business it is important to address a larger number of potential audiences. This requires engaging your business in their native language. This can help the audience to fully understand and build a relationship with them. Translating your content including the website, marketing campaigns, and other documents will allow your business to expand to cross borders. Get the trustable Slovenian translation agency to increase the credibility of your business.
Types Of Slovenian Translation We Offer
There are several benefits to work with a professional translation company. Being a global business means you are serving a large audience with the highest priority. You need to expand and make a better connection with clients beyond your current market. You can push the success in different target areas and a professional translation company will give the better growth. Here are translation solutions available for the following Slovenian Dialects
Kajkavian Dialects
Čakavian Dialects
Central dialects
Eastern Dialects
And Many More…
Translating your content will make your business a professional. Choosing an English to Slovenian transaltion services does more than you think. It helps to make your consumers will feel safe and comfortable interacting with your business and its products. When the content is localized with respect to culture, consumers are more willing to join with the business solutions.
Benefits of Outsourcing Slovenian Translation Services to Us
Translation is required at every sector of Industries to deliver clarity information on continuous basis. Just analyze our present situation; we are living in a world where our customers demand information instantly on their smart devices. Time is money and many businesses know this fact. That's why they take help of professional translation in order to deliver accurate information on time. At Tridindia, we provide translation of Top notch quality that helps organization to conduct cross border business hassle free. With timely and correct translation one could:
Data Privacy
Translation accuracy is important and so as data privacy. Our team follows the strict rules to provide an accurate translation that can work wonders for your brand while keeping the information safe.
Culturally Relevant
We have translators with deep understanding of the cultural nuances. These translators have a record of translated content which can prove to be beneficial for any business.
Quality Control Systems
We have expert human translators that are bound to make your translation projects easy to execute. They also follow quality check processes with their extensive knowledge to provide the best-translated content to the target language.
Faster TAT
The translation is more than just the actual translation. This helps to preserve the message and brand identity. We provide the best and accurate translation with fast TAT for the target market.
Years Of Experience
When delivering translation, our professionals do more than simply converting the text from one language to another. We have experts in certain areas of the industry to provide relevant translations.
Native Translator
When you decide to step outside your native market, you will want to seek out a translation agency. We have native Slovenian translations that deliver translated content without compromise on quality.
Owing to our in-depth knowledge in translation sector, our native translators promise to deliver an error-free and flawless translated content within the provided time limit. Further, we ensure that unlike other solution providers in the industry, we do not cost you any hidden charges. You can get the best Slovenian translation at best affordable prices.
Get in touch
Don't hesitate to contact us for inquiries!
To expand your business and step into a new Slovenian market altogether, you need to find trustworthy solutions. Choose the best professional translation agency to get to see things happening at a faster pace.
Easy Project Consultation
Your Trusted
Slovenian
Translation
Agency Online
There is no deny in the fact that quality is the most important root of any business. If you are not adding quality solutions to your business, do you think customers would be interested in purchasing your products? Of course, not. You need to engage your new audience with your business by translating your content into their native language. To tap into a new market, you should understand their requirements and convey the messages in a clear form. This is why it is important to hire a trusted professional Slovenian translation agency to make everything work out in a better way.
Highly accurate
Effective communication
Affordable solutions
Best localized translation
To translate any type of documents, the native professionals with sector-specific knowledge helps in fulfilling the business needs. They accurately translate the message and localize the messages while tailoring the local culture.
Translation helps in formulating expansion strategy of business. You won't be able to expand and fight with your rivals until and unless you speak in their own language. To gather maximum market share you need to generate high sales and this is only possible if you influence more customers.
Our Experts
Slovenian
Translators
Number of Slovenian Language Speakers
Spoken by approximately 2.5 million people worldwide, this language is basically associated with the group of South Slavic languages.  Besides Slovenia, this language is considered as an official language in the European Union since 2004.  During the middle ages, Slovenian was a vernacular language of the peasantry. After the independence of Slovenia, this language began to be used as an official language in all sectors of public life. Here is the list of countries where Slovenian Spoken commonly:
Slovenia
Australia
Itlay
Croatia
Hungary
Serbia
US
Canada
Argentina
Australia
South Africa
Contextually Relevant
Many companies see translation as unnecessary step but what they don't understand is that consumer welcomes products and solutions in their native language only. Without translation your customers will run away and your business will be unnoticeable. Information available in one language can impact your business reputation. There's a high possibility of deceptive and misconceive information in the mind of customers that can affect your brand value and reputation.
Case Studies
We are dedicated to
serve you all time
Grow your business in Slovenian-speaking areas with accurate translation.
Take help from translation company that has the structure and strategies to handle new projects quickly.
Why Choose Us
Choosing Tridindia for Slovenian language solutions can be the best decision.
You need to always remember that professional language translation solutions have different solutions that are best at all levels. They have experts who know about your industry and specialization. This helps them to provide the best-translated content dealing with professional solutions in this industry. Never settle for anything less and choose the professional translation solution that is affordable.
Higher Quality & Accuracy Level
A professional translation agency holds the quality to deliver an accurate translation of your content. They have a team of native language experts who understand the cultural variations in a target market to deliver the best translation.
Comprehensive Language Solutions
A professional translation comes with its terms and conditions to provide a comprehensive translation. Professional companies provide the right solutions when you want to quote with the maximum output in the translation process.
Certified
Translation
Translation gives a better degree of assurance. This ensures that the final solution you get is true and complete according to the business requirement.
Native Expert
Translators
The language experts with the highest proficiency help in delivering high-quality content translation. When you want to choose translation solution, take help from a company that has native Slovenian translators.
Easy Project
Consultation
It is better to get the project consultation done with the project manager about the things that you want to happen. This will let you tell your requirements to the experts. Further, the experts will also give you a better understanding of the translation process.
Fastest Turnaround
Time
An expert translation agency has skilled translators who are fast at delivering translation projects on time. The professionals always value time and help the agency to deliver the project according to quality standards.
Realfact
The Unbeatable Slovenian Translation Master since 2002
With the rise in global competition, race ahead with professional Slovenian translation. Makes new customer with better communication possible by choosing professional translation agency.
Steps
Take some easy steps for Slovenian Translation Order
A better quality-driven, efficient, and professional translation can be your gateway to a market. Trust the professional translation agency to do that for you.
Contact us first
Get your project and consult it on the phone or via mail.
Consult with Project Manager
Get a better consultation done with the experienced project manager.
Place Your Order
Know about the solution and place your translation order.
Get Delivery On Time
Get accurate and quality translation solutions on time.
FAQ
Frequently Asked Questions on Slovenian Translation
TridIndia Providing Certified Slovenian Translation Services in:
Ahmedabad NCR Bangalore Chandigarh Chennai Delhi Gurgaon Hyderabad Kolkata Lucknow Mumbai Noida Pune Ghaziabad Gurugram Surat Visakhapatnam Dubai Abu Dhabi Ajman Oman Uttar Pradesh Maharashtra Karnataka Tamil Nadu Telangana West Bengal Gujarat Madhya Pradesh Haryana Kerala Bihar Rajasthan Assam Odisha Punjab Andhra Pradesh Jammu and Kashmir Uttara khand Himachal Pradesh Jharkhand Goa Puducherry Manipur Chhattisgarh Meghalaya Andaman and Nicobar Islands United States Philippines United Kingdom Germany Canada China Australia Ukraine Nigeria Malaysia France Bangladesh United Arab Emirates Turkey Pakistan Indonesia Saudi Arabia Kenya Egypt Taiwan Russia Singapore Peru Italy Netherlands Spain Thailand South Africa Palestine Ireland Japan Vietnam Mexico Hong Kong Sri Lanka Nepal Finland Maldives Brazil Czech ia Iran Poland Switzerland South Korea Belgium Myanmar (Burma) Lebanon Uzbekistan Greece Kuwait Ghana Morocco Qatar Sweden Armenia Ethiopia Israel Kazakhstan Romania Tanzania Latvia Denmark Argentina Oman Venezuela Bulgaria Belarus Algeria Moldova Portugal El Salvador Jordan New Zealand Afghanistan Austria Bahrain Costa Rica Hungary Albania Azerbaijan Iraq Slovenia Somalia Tunisia Yemen Colombia Estonia Georgia Norway Serbia Brunei Chile Cameroon Honduras Croatia Jamaica Lithuania Mauritius Sudan Kosovo Bolivia Slovakia Senegal Uganda Bahamas Congo – Kinshasa Côte d'Ivoire Cape Verde Curaçao Ecuador Iceland Luxembourg Montenegro Macedonia (FYROM) Mongolia Malawi Panama Rwanda Syria Turkmenistan Zambia Angola Bosnia & Herzegovina Barbados Burkina Faso Bermuda Bhutan Central African Republic Congo – Brazzaville Cyprus Gabon Guernsey Gambia Guatemala Guam Haiti North Korea Liberia Lesotho Libya Malta Mozambique Sierra Leone Tajikistan Trinidad & Tobago Uruguay Samoa Zimbabwe UAE
Testimonial
With years of experience, we know what your industry needs for growth.
Through our industry knowledge and experience, we execute translation that will definitely profit your business.
"The best thing that I liked about TridIndia is their professionalism & promptness in delivering bulk projects within shorter time frame. Kudos to the team..!!"
"The best thing that I liked about TridIndia is their professionalism & promptness in delivering bulk projects within shorter time frame. Kudos to the team..!!"
"When you are in the technical industry, you know how difficult it is to communicate with your multilingual customers. But, TridIndia made this simple for us."