Telugu Translation Services
Want to reach Telugu-speaking customers to increase your clientele base? If so then Telugu translation services are something to look after. Telugu translation professionals help companies to scale their global growth efforts, by supporting their localization and translation needs.
Why You Should Invest in Telugu Translation Today?
Do you know Hyderabad city of Telangana is one of the major hubs for Information Technology companies in India? The concentration of companies in electronics, agriculture, and software products in Telangana plays an important role in the inclusion of Telugu for significance in the world's localization strategies. All of these points is to make you understand why business owners should go for translating their business information, documents, or video/audio files into Telugu. Fastest professional Telugu Translation Service by 4000+ certified Telugu translators who offer accurate Translation Services in Telugu language for government, public and private sectors. Telugu is the native language of Telangana, Andhra Pradesh, Yanam and some neighbouring states.
As per 2001 census, this language is widely spoken by around 74 million people in the world. Hence, if you are a business owner, targeting Telugu speaking natives, it is important to get your documents and business materials translated in their mother tongue, so as to convey your message in the right manner. Inability to speak your customer's language will create a language gap between you and your customers. Thus, there is need to get with professionals that always follow translation quality standards and provide accurate translation for required purpose.
English to Telugu Translation Services
The Telugu language carries a rich linguistic heritage and it is known to be a part of the cultural diversity of South India. It has great ancient roots that have also led to flourishing literary achievements. Telugu has evolved as a vibrant and influential language and businesses need to get the English to Telugu translation services to be able to successfully connect to millions of Telugu speakers worldwide.
We can help you in translation which allows you to accomplish content in the Telugu language. We are the best and top-notch Telugu translation provider and our translators have great fluency in both source and target language. With us, you won't face any delay or communication barrier in the Telugu market.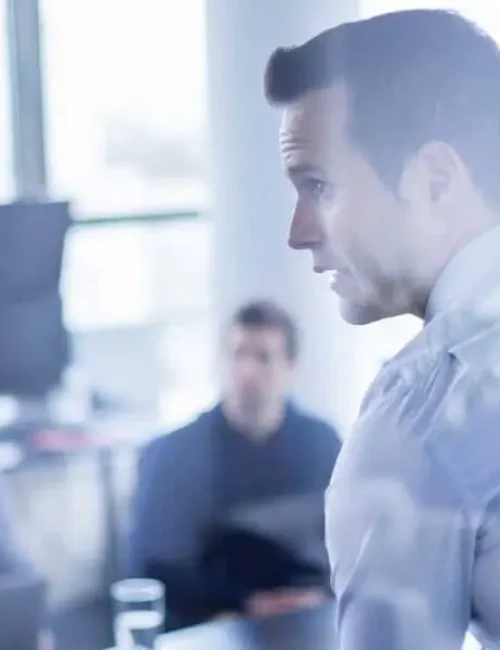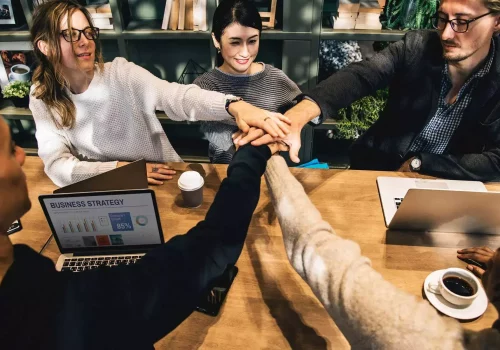 Get Certified Telugu Language Translators For Your Project
Telugu is the third most spoken language in India and businessmen wishing to trade in India, can find Telugu translation to be the beneficial language for them. In this, Tridindia is the trusted name and we have global businesses as our clients to whom we are delivering Telugu translators. They trust us due to the efforts our translators put in to carry out highly accurate and effective Telugu translations.
No matter what are your translation needs, our expert translators are able to work accordingly. We have native Telugu language translators who have a deep understanding of the language and also have great subject matter expertise that leads to diverse domains and great specialties.
Telugu Translation Market
Andhra Pradesh is known as one of the most important commercial hubs of the country. It own an important location on the map of India and serves as a major gateway to India for ships and traders. Several businesses looking forward to landing in the country from the eastern coast of the country consider using Telugu translation for better operations.
Telugu is the official language of Andhra Pradesh and it holds a significant value as it is one of the six classical languages of India. Also, it is the largest spoken language within the Southern Central Dravidian language family and is utilized as the great medium of instruction by the state government.
The economy of Andhra Pradesh is one of the most rapidly developing economies in the country. So, if you really want your business to hold a prominent position in this market, using Telugu translation will be highly beneficial. However, it is important to get with professional translators who have a better understanding of the language and its dialects.
Telugu is a multi-dialect language and during translation, it is important to sound locally and grammatically correct to be clear with your message. To achieve great accuracy and relevancy, it is important to follow some important tips, and here are the two common tips that Telugu translators cannot avoid:
Telugu Vocabulary
Before translating, it is important to be well aware of the Telugu vocabulary. Telugu language has a wide range of Telugu words and phrases and only proficient Telugu translators are efficient in this. This also involves learning and understanding synonyms and idiomatic expressions to ensure the translated meanings are conveyed effectively.
Understand Cultural Nuances
Culture plays a very significant role in translation and translators cannot ignore this aspect while delivering accurate Telugu translation. It's essential to understand the market and its cultural aspect and see how it helps to not deliver potentially offensive or inappropriate content.
Telugu is known as one of the oldest languages on earth and it has its roots that led to the creation of linguistic states in India. Given below are some interesting facts about the Telugu language that you need to know:
✔ The Telugu language has currently 75 million speakers worldwide.
✔ After Hindi and Bengali, Telugu is the third most frequently spoken of all the Indian languages.
✔ It is said Tamil is one of Telugu's "cousin" languages and is recognized as having been around approximately 5,000 years ago.
✔ Telugu has great presence in literature and poetry since the 11th century and the first written materials dates back to 575 CE.
✔ Telugu belongs to the Dravidian language family and doesn't have roots or history related to any other known language family.
✔ It is also spoken by significant minorities in the states of Chhattisgarh, Karnataka, Maharashtra, Odissa, Tamil Nadu, and Yanam.
Telugu language is considered to be a part of Dravidian languages family. It holds great importance and is the most widely spoken language across South Asia, from Baluchistan to Sri Lanka. At the time of origin, it was referred to as `Tenugu' and came to be known as `Andhra' in medieval times. After some time, Telugu was derived from `Trilinga' called as the three lingas and thus named the Telugu language.
Telugu is also called 'Italian of the East' due to its mellifluous nature. Beyond its homeland India, the Telugu embarked on a remarkable journey and carried by Buddhists and traders to Southeast Asia. It played a pivotal role in shaping the scripts of languages including Man, Khmer, Kam, Burmese, Thai, Javanese, and Balinese.
Telugu is successful in reaching various other parts of the world such as Burma, South Africa, and the USA. Also, this language is set to have a high influence on Sanskrit and other languages such as Kannada and Tamil. The Telugu language has a strong presence and therefore, using professional translation can help your business to reap great benefits.
Countries that speak Telugu
In India, Telugu is the third most spoken language after the Hindi and Bengali languages. However, there is an increase in a number of Telugu speakers in America and this grew by 86% in past years. This even surpasses the growth rate of other language speakers such as Chinese and Arabic. Given below are countries where you can find Telugu speakers:
| | |
| --- | --- |
| Canada | Singapore |
| Malaysia |  Bahrain |
|  New Zealand |  Australia |
| India | South Africa |
| United Kingdom |  Fiji |
| United Arab Emirates | United States |
| Ireland | |
Country: India
Capital: New Delhi
Population: 140.76 Crores
State With Highly Spoken Telugu Speakers: Andhra Pradesh
Constitutional Republic: President Droupadi Murmu and Prime Minister Narendra Modi
Currency: Rupee
GDP (ppp): 3.18 Lakh Crores USD
Unemployment: 7.1%
Government Type: Constitutional Republic
Industries: Deals in pharmaceuticals, automotive, engineering and machine tools, electronics, computer software, steel, research and development, textiles, agriculture, construction, power, chemical, manufacturing, communication, etc.
Telugu is a widely spoken language and it has various dialects in other southern states. The dialects spoken in different regions are obviously not similar and organically more influenced and inclined towards the native region. Given below are commonly known Telugu language dialects:
| | |
| --- | --- |
| Golari | Dasari |
| Kamathi | Berad |
| Dommara |  Komati |
| Vadaga | Godavari |
| Salewari | Telangana |
|  Vadari |  Paschima |
|  Srikakula |  Toorpu |
| Guntooru |  Nellooru |
|  Rayalaseema |  Prakasam |
| Yanadi | |
Popular Telugu Translation Phrases
Telugu language is highly popular and several technology giants are upgrading their localization efforts with Indian languages. Several people are interested in communicating in Telugu and given below are common English phrases and their translations in Telugu language:
| | |
| --- | --- |
| English Phrase | Telugu Translated Phrase |
| Hello |   హలో  (  Halō  ) |
| Good morning |   శుభోదయం  (  Śubhōdayaṁ ) |
| Good evening |   శుభ సాయంత్రం  (Śubha sāyantraṁ) |
| How are you? |   మీరు ఎలా ఉన్నారు?  (Mīru elā unnāru?) |
| Thank you |   ధన్యవాదాలు  (Dhan'yavādālu) |
| Excuse me |    క్షమించండి   (Kṣamin̄caṇḍi) |
Affordable Telugu Translation Services for Your Business
Your business has a wide range of communication requirements, and you have to meet these needs with the strictest of ease. When you are handling global customers, you have to make sure that no communication barriers come your way. Though before hiring solutions, you would evaluate is translation affordable so that budget does not rise. When you seek professional solutions, they are highly affordable and ensure to fill the language gaps between you and your clients. The affordable Telugu language translation for your business comes with many perks that can surely help you with your business goals. So, get your document translated accurately to expand your business operations globally at affordable rates.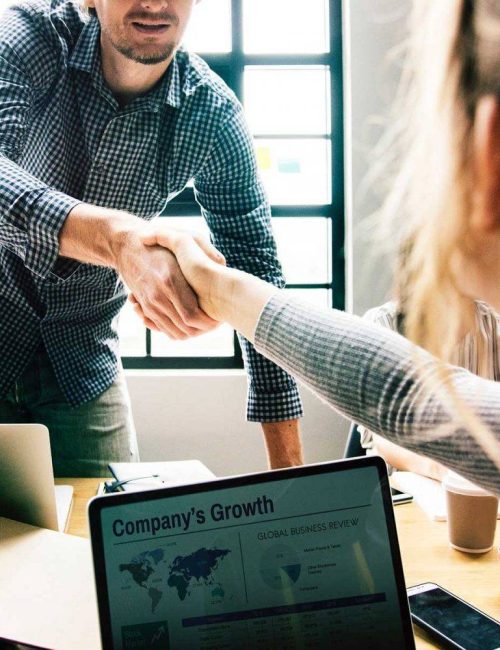 Need of Telugu Translation Services For Your Business Today
Based on the number of various projects, you need to see types of translation I need to grow the solutions in particular geographical locations. The right type of translation is found to be ideal not just for targeting customers in different locations, but also for various industries, such as cinema, radio, T.V., newspapers, cotton trade etc. Basically, this type of translation is needed whenever and wherever your business needs to interact with Telugu speakers.
Identify Market Potential
Suppose you want to launch a new product in the target market, and are worried if the product has any potential for growth in the market. In such a case, how will you carry out the market research. This is where Telugu translation will help you analyze the real market potential by eliminating the language barrier.
Reach Target Audience
This is quite obvious that translation is needed, in order to reach out to the target audience. No matter you want to spread awareness about a product, influence the customers to buy a social cause, you will have to communicate your message to them in the native language. This will not just convey the message, but also touch their emotional chords.
Boost ROI
The better is your sales graph, the better will be the returns on investment. This is why if you really want to succeed in the target market, you will have to outsource translation and transcend any language gap that comes you way. Without translation, your your brand wouldn't connect to the audience.
Boost Sales
If you wish to expand your business, the ultimate reason that backs this decision would be better sales. However, until and unless you communicate with your customers in their native language, you won't be able to attract their attention, leading into no sales. Hence, it is advised to translate in Telugu.
Even in cases, where the customers speak your language as the second language, they still expect the seller to reach out to them in their native language. If you choose cheap translation solutions, you'll see the lost in translation that will not make the customers feel connected to your brand. Hence, translation services in Telugu are definitely an important concern for you and your business. To help business and relationship building interactions to occur, businesses should know the benefits of good Translation.
We at Tridindia
Professional Telugu Translation For Documents
Efficient communication is important for getting success in this competitive business world. Globalization and translation is the combination that every business must follow to succeed well. The absence of high-quality translation may put you and your business at risk. It may also lead to a great loss in business deals. It is why you should get professional Telugu translation for documents. One of the primary challenges for professional translation service providers that are actually committed to collaborating for a company and corporate customers is making sure that their major processes stay unaffected, without decreasing the standard of protection and work.
Types Of Telugu Translation We Offer
Accurate Translations of documents are executed by agencies delivering professional translation solutions. According to the domain, translations can be divided into different types. The major translation challenges arises when you don't involve with professionals. The professionals know how to work with translation techniques, methods, procedures, strategies, to communicate clearly. It is our way of assisting you to make sense of the various types of translation- and deciding which ones are great according to your needs.
Telugu Literary Translation
Telugu Book Translation
Telugu Manual Translation
Telugu Patent Translation
Telugu Paper Translation
Telugu Media Translation
Telugu Medical Translation
Telugu Powerpoint Translation
Telugu Subtitle Translation
Telugu Proposal Translation
Telugu Website Localization
Telugu Content Localization
and more..
There are different types of translations like literary, legal, business, finance, and so on. To get best results you must be aware of what does translation mean and how getting with professional translators can help you with their specialized solutions. Every type has its own set of significance and complexity and a professional translation company acknowledges these and assists in executing the task to make sure the most accurate and precise translations.
Benefits of Outsourcing Telugu Translation Services to Us
If you search online, you will find 'n' numbers of translation vendors in the market. Hence, one who is new to translation can easily get deceived by vendors, who do offer you a lower price, but do not commit quality results. When you outsource to professionals, the tremendous benefits of professional translator is to get effective translation. Let's see how you can gain the following benefits –
Native Translator
Our team holds native translators who are well-experienced in different industries. According to your project needs, we will assign the work to the one that is best in it.
Faster TAT
Regardless of the size of the project, we commit a shorter time frame for the project without compromising on the quality. We understand your rush to reach to the audience.
Quality Control Systems
Quality is the biggest driving factor of our success. Hence, while you are with us, you can be ascertained that you will be provided with a quality translation.
Culturally Relevant
Translation cannot be termed as perfect, unless and until it is adapted as per the target culture. That's why we see that it is adapted according to the target culture.
Data Privacy
we believe that maintaining high level of data privacy is very important for any client project. This is why we commit 100% confidentiality of your data.
Years Of Experience
We have many years of experience to provide you accurate and professional work. With the expertise and skills of our translators, you can get assured of quality.
At TridIndia, we commit for high quality translation in Telugu, along with all of its dialects, viz. Salewari, Vijayawada, Konda-Reddi, Visakhapatnam, Berad, Dasari, Golari, Dommara, Nellooru, Komtao, Kamathi, Guntooru, Telangana, Rayalaseema, Toorpu (East) Godavari, Vadaga, Srikakula, Paschima (West) Godavari, Kandula, Prakasam, Yanadi, Tirupati and Vadari. Hence, you can be ascertained that you will be served with all types of translation solutions under one head.
Get in touch
Don't hesitate to contact with us for inquiries!
Our translators can offer your company an effective way to reach existing and new clients with your message. So hire the best in the business now!
Easy Project Consultation
Your Trusted
Telugu Translation
Agency Online
With an array of global languages spoken by your experienced translator, you will have the capability to reach customers all around the world. There will be no need to avoid projects for language gaps as our translation agency will translate all information and data essential for you to participate and proceed in any language you want. You will benefit massively as your business understand importance of Telugu translation and get with professionals to grow operations without any fear of miscommunication. AT our place, you will:
Meet global regulations and standards
Get Resources
Access An Extensive Understanding of The Language
Save Money & Time
Nowadays multimedia presentations are varied and many. Videos with voice- over are certainly more powerful in conveying their message to the target-audience. An apt voice makes a direct connection with the audience. And the voice-narration with the matching visuals becomes an effective combination for your business promotions.
Our Experts
Telugu
Translators
Number of Telugu Language Speakers
The Telugu language ranks 3rd in the population with many native speakers in India (74 million, 2001 census), sixteen in the Ethnologue list of widely-spoken languages all across the world. It is the 22nd positioned language of the Republic of India. We believe that the best translators are always the native speakers. Our contracted translators are very fluent in Telugu and English vocabulary, have knowledge in industry terminologies, common culture, and phrases of both languages- all of which contribute to professionally translate the meaning of the original documents.
Precision & Quality
A smooth conversation is important for achieving success in such a competitive business world. Our well-known language translation company offer the most accurate document translation solutions like Marriage, Birth and Education Certificate which are really quick in speed. They are quality and precise solutions that make sure you can reach the target business customers without wasting more time.
Most importantly, the professional translation solution utilizes streamline methods to facilitate the improved level of quality and accurateness to boost your satisfaction.
Case Studies
We are dedicated to
serve you all time
Make good use of a translator and get ahead of your rivals
so that you can boost more sales and ROI.
Why Choose Us
Choosing Tridindia for Telugu language solutions can be the best decision.
Do you want to succeed in your venture across borders? Do you really want to expand your business roots on an international level? If yes, you are at the right place. Getting with unprofessional will provide you wrong translation that will have bad effect on your business reputation. We have professional translators and have helped many startups, small, medium, and large corporations find their way in the worldwide market. Hence, you must choose us right away and get started.
Higher Quality & Accuracy Level
Our services assure to offer a certain standard in high-quality and accuracy. We don't compromise in these two things, no matter what.
Comprehensive Language Solutions
At our place, you will get an array of languages that will suit any of your project need. With our expertise and knowledge in different languages, you can get accuracy in work.
Certified Translation Services
Being working in this industry for many years, we can assure you to give you certified translation services as this will give you a certain relaxation of getting error-free work.
Native Expert Translators
We have a big team of native and skilled translators who have the knowledge to translate any of your documents appropriately and accurately.
Easy Project Consultation
We don't take much time in project consultation. It's an easy process that will help you to save valuable time that you can use in other tasks.
Fastest Turnaround Time
Our team makes sure to offer you a fast turnaround time so that your scheduled business plans don't get delayed because of our late delivery.
Realfact
The Unbeatable Telugu Translation Master since 2002
Your business will not only benefit from using Telugu language translation services in multiple ways, but it has the capability for unlimited growth in the foreign marketplace.
Steps
Take some easy steps for Telugu Translation Order
If you need professional language solutions in Telugu, Tridindia offers a complete set of solutions to meet the needs of its worldwide clientele. Just reach us via a small process.
Contact us first
Call or mail us to tell us about the project you want to appoint us for.
Consult with Project Manager
Discuss the plans you have made with our project manager.
Place Your Order
Select the type of translation and language you want to hire.
Get Delivery On Time
Get your entire work on time without any delay and errors.
FAQ
Frequently Asked Questions on Telugu Translation
Telugu translation is an important cog in today's globalized world. It permits people from all parts of the world to be associated and to share information. From the United Nations General Assembly to the good old traveling, having a professional translation is vital for communication. So, now you might have understood the major importance of Telugu translation.
The internet plays an important role to enter into an international platform. The top-most challenge that grows in doing so is the hurdle of language. Around 10% of the world population communicates in English whereas Telugu is considered to be the second most spoken language around the world. It becomes essential to communicate in Telugu to make a good rapport with the people of Telugu speaking country while you are planning to expand your business. Many prefer to communicate in their vernacular.
Hence, to show your respect for their culture and trends communication in Telugu becomes important. You should get help from the best Telugu translation in Bengaluru that provides you efficiency and maintains 100% accuracy while translating the language.
Know more About
Telugu Translation
Telugu translation is the process of translating content from one language to the Telugu language. Translation helps you to grow your business and reach out to Telugu speaking countries. Worldwide communication is efficient for spreading your business all around the world. There are different appropriate platforms that offer Telugu translations.
The native tongue is the language you understand perfectly. You establish it in the beginning stages of your life. You express every feeling, emotion, and ideas best in your native tongue in comparison to any other language. No matter how best your other language skills are, there will never be a language you understand better than the one you have known the longest.
Hence, attaining information in this language is important, as it aids you to avoid miscommunications. And this is actually what accurate Indian language translation does for you.
Major Importance of
Telugu Translation
Whether it is a mortar business and traditional brick or a rising online venture, translation coupled with the emerging online population delivers a lucrative market that was not possible many years back. That is the reason why people have woken up to high-quality translation and its importance in this era of globalization. Some of the places where Telugu translation plays an essential role include-
1. Entertaining The Masses
Telugu language and mass media come hand in hand when it's the matter of entertaining a worldwide audience. News from all across the world does not have to be sad and nerve-wracking for those who read them. They can also be entertaining and fun and even a way to assist many people to cope with difficulties in their everyday lives.
Viral pictures and videos gain more popularity when its in the native language. This might make you understand why is language translation important. In a sense, they also assist bring the world a little closer by introducing them to common sources of entertainment.
2. A Nation's External Affairs
Currently, international diplomacy is the most essential aspect of a nation's external affairs. Be it a new economic deal or global summit, world leaders and diplomats always show their thoughts and ideas in a language they are comfortable in. It is very essential that these ideas are translated in a non-condoning, expressing, and accurate manner, barring which can lead to important issues between diplomatic relations of two or more nations.
3. Difference In Meaning
Translating a language also relies on the kind of language the translator is working on. A language may sound the same but within a country, it can still be translated in a various manner, for words can convey various meanings relying on the area where it is used. To know it more clearly you need to learn why is translation important. Words can conveniently be mistranslated and the meaning may convert into something offensive. An experienced translator must have a knowledge of the nuances and the context of whatever language is being interpreted, as literal translations are not always right.
Hence, it can be said that Telugu language translation leans more towards art in spite of science.
4. Business Is Secured
Language translation is massively used in all scenarios of daily life, starting from expanding business internationally, to assisting students to take admission in a foreign school. Language continues to grow. There is no computer program that can replace the powerful capabilities of an experienced translator, which makes translation very safe.
The translation is very much required in our world currently. Our multilingual and multicultural world is at a point where it is demanding efficient as well as clear communication between cultures and languages.
Schools, businesses, and medical missions all get an advantage from the incorporation of translation. That's why it's important that you know why is multilingual website important. Not only will you be able to reach a wide audience than you ever realized, but you will also be able to connect with them on a more effective level through the power of translation.
When translating for your business, it is vital to get it correct the first time. Select high-skilled human translators to make sure your outreach efforts do not end up a word salad. Our translation services will help you communicate with your customers in the language they prefer the most, and our translation solutions will make sure your message stays effective and relatable all across the world.
TridIndia Providing Certified Telugu Translation Services in:
Ahmedabad NCR Ghaziabad Gurugram Surat Visakhapatnam Dubai Abu Dhabi Ajman Oman Uttar Pradesh Maharashtra Karnataka Tamil Nadu Telangana West Bengal Gujarat Madhya Pradesh Haryana Kerala Bihar Rajasthan Assam Odisha Punjab Andhra Pradesh Jammu and Kashmir Uttara khand Himachal Pradesh Jharkhand Goa Puducherry Manipur Chhattisgarh Meghalaya Andaman and Nicobar Islands United States Philippines United Kingdom Germany Canada China Australia Ukraine Nigeria Malaysia France Bangladesh United Arab Emirates Turkey Pakistan Indonesia Saudi Arabia Kenya Egypt Taiwan Russia Singapore Peru Italy Netherlands Spain Thailand South Africa Palestine Ireland Japan Vietnam Mexico Hong Kong Sri Lanka Nepal Finland Maldives Brazil Czech ia Iran Poland Switzerland South Korea Belgium Myanmar (Burma) Lebanon Uzbekistan Greece Kuwait Ghana Morocco Qatar Sweden Armenia Ethiopia Israel Kazakhstan Romania Tanzania Latvia Denmark Argentina Oman Venezuela Bulgaria Belarus Algeria Moldova Portugal El Salvador Jordan New Zealand Afghanistan Austria Bahrain Costa Rica Hungary Albania Azerbaijan Iraq Slovenia Somalia Tunisia Yemen Colombia Estonia Georgia Norway Serbia Brunei Chile Cameroon Honduras Croatia Jamaica Lithuania Mauritius Sudan Kosovo Bolivia Slovakia Senegal Uganda Bahamas Congo – Kinshasa Côte d'Ivoire Cape Verde Curaçao Ecuador Iceland Luxembourg Montenegro Macedonia (FYROM) Mongolia Malawi Panama Rwanda Syria Turkmenistan Zambia Angola Bosnia & Herzegovina Barbados Burkina Faso Bermuda Bhutan Central African Republic Congo – Brazzaville Cyprus Gabon Guernsey Gambia Guatemala Guam Haiti North Korea Liberia Lesotho Libya Malta Mozambique Sierra Leone Tajikistan Trinidad & Tobago Uruguay Samoa Zimbabwe UAE
Testimonial
With years of experience, we know what your industry needs for growth.
Through our industry knowledge and experience, we execute translation that will definitely profit your business.
"The best thing that I liked about TridIndia is their professionalism & promptness in delivering bulk projects within shorter time frame. Kudos to the team..!!"
"The best thing that I liked about TridIndia is their professionalism & promptness in delivering bulk projects within shorter time frame. Kudos to the team..!!"
"When you are in the technical industry, you know how difficult it is to communicate with your multilingual customers. But, TridIndia made this simple for us."