Thai Translation Services
Want to establish your brand presence in the Thai market and become successful internationally? Thai translation services is a must to increase your sales and conversion rates among Thai speakers.
Why You Should Invest in Thai Translation Today?
Around 50 million people communicate in Thai all across the world. It is used by around 85% of the population in Thailand, and by small portions of people in the US, Singapore, and the United Arab Emirates. Thai specifies various ways to address people to represent different degrees of respect or to acknowledge an individual's social rank. For instance, some particles can be included at the end of a sentence to show deference to the person being spoken to, or to communicate the speaker's opinion about what is being said. Thai, to the much wider Austric language group. Thai spoken language is believed to have emerged in the area which is now the border between China and Vietnam, a concept that offers clues to the origin of the Thai people, a field of continued academic debate.
Fastest professional Thai translation services by 4000+ certified Thai translators who offer accurate translation services in the Thai language for government, public and private sectors. Do you want to start a business in Thai-speaking regions? Do you want to promote your business campaign, mobile app, publication, or any product in the Thai market? Or do you simply have to provide a translation of any paper to clients, suppliers, or business partners in Bangkok, ensuring precise communication with no misunderstanding? Reliable translation company is here to help you at any hour through effective translation. Not only we are experts in target languages and cultural nuances, but we specialize in the subject matter knowledge and industry terminologies for your worldwide success. So, why not translate your needs today? Get started quickly anytime you want.
Affordable Thai Translation Services for Your Business
Due to the difficulties of grammar and the convenience with which context meaning can be ignored, affordable translation in Thai has become important in the business. The word-for-word translation especially in consistent medical translation is not good for sentences that provide essential information. In this sector, the contextual placing of a word is way more powerful than the direct translation. It takes well-trained and experienced translators to convey the intended message appropriately and using the correct tone.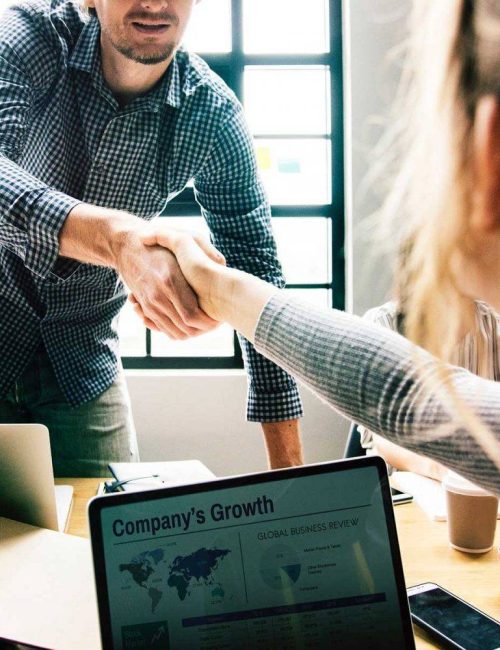 Need of Thai Translation Services For Your Business Today
The biggest challenge of any organization is to serve a global audience of different languages. You have to make sure that your branding and messaging remain consistent with all markets. That's why many organizations operating at the international level take expert translation help. Some other reasons why you should opt for translations are as follows-
A Global Hit
Accurate translation help in finding out the potential customers; who're interested in buying your product. It helps to put your content/product or services in front diverse audience. In this world where everything is online who knows from where your customers can come.
Boost ROI
Let's seize every possibility of earning profit. If you provide translation and your rivals don't, this will definitely create an edge and will boost your sales. Providing translation not only eases your communication but also increases visibility among audiences.
Access to Global Market
If you've to communicate about your product and services to a market of multiple languages then a translation is a must in your business. It is pretty obvious that you can't address them in one language. So, if you are looking to convey your message, then a translation is a must.
Boost Sales
How are you gonna make sure that the information you're providing is reaching your audience or not? Without communication, you won't be able to create any awareness about any of your services and do not enjoy the best sales volume. Hence, translation is a must.
You need to embrace new communication mediums on a global platform. Think about it, 80 percent of customers prefer to purchase products/ services in their native language. This clearly shows that one language is just not enough in this global world and that's why an accurate translation along with progressive website development becomes a crucial necessity for businesses such as e-commerce.
We at Tridindia
Professional Thai Translation For Business Growth
Many multinational companies or non-governmental institutions have different branches in various locations all across the world. They receive and send information from locations with various cultures and languages. This makes the use of Thai language translation important to assist in premium localization or adapting this information. Many cultures exist across the world, all expressing the specifics of their daily lives throughout their native language. Just imagine the vast cultural treasures lost if they ignore their own language and just communicate in one language.
Types Of Thai Translation We Offer
Those days are no longer when you can translate only paper content from one language to another. Currently, you can make your website, audio, video, and all types of content understandable for the target audiences. Here is a short overview of different types of translation we provide.
Thai Website Translation
Thai Content Translation
Thai Document Translation
Thai Certificate Translation
Thai Website Localization
Thai Content Localization
Thai Content Writing
Thai Audio Translation
Thai Video Translation
Thai Contract Translation
Thai Technical Translation
Thai Legal Translation
Thai Literary Translation
Thai Book Translation
Thai Manual Translation
Thai Patent Translation
Thai Paper Translation
And Many More…
We are specialized in handling multiple documents, it doesn't matter what your project is- online, offline, legal, promotion, website, conference, financial, etc. You name it we have it. We can even provide you elite engineering translation. So, don't let language barriers come in the way of your global business success.
Benefits of Outsourcing Thai Translation Services to Us
Thai is a tonal language as well, i.e. the meaning of letters depends upon the tone as well rather the merely depending on its letters. Hence, to reduce this complexity, it is beneficial to outsource translating requirements to successful language service providers. With our services, you can avail yourself so many benefits such as the following ones:
Data Privacy
We respect your privacy and handle your work with no disclosure of information. We make every single effort to keep all your documents and your personal info confidential.
Culturally Relevant
There would be no benefit of converting the language of words if it does not convey cultural meaning appropriately. Therefore, we provide translation considering cultural differences.
Quality Control Systems
We as a reliable translation team focus on various factors such as grammar, sentence formation, accuracy, culture, etc to provide you with high-quality translation.
Faster TAT
We focus on providing you with a translation that matches your speed. We understand the importance of your work and make delivery of any project on time.
Years Of Experience
With 18+ years of experience in this industry, we can help any company grow internationally and expand its reach to the global audience with full efficiency and accuracy.
Native Thai Language Experts
We have a team that holds skilled and well-experienced Thai language professionals that have the knowledge and worked with different industries that have grown their business internationally.
Thai is really a hard-to-understand language. To convert the verbs into nouns, you may require the help of prefixes. A single word may comprise several meanings, subject of pronunciations. Besides these, many considerable points need to keep in mind while communicating in the Thai language. To avoid these hassles for you, we provide translation like prominent business translation in all dialects of the Thai language.
Get in touch
Don't hesitate to contact us for inquiries!
Professional Thai language translation provides your business with a much larger audience for many years to come. To hire our services, call us now.
Easy Project Consultation
Your Trusted
Thai
Translation
Agency Online
Today, international diplomacy is the most essential component of a nation's external affairs. Be it a global summit or a new economic deal, diplomats, as well as world leaders, always represent their thoughts and ideas in a language they are very comfortable in. It is essential that these ideas are accurately translated in an expressive, accurate, and non-condoning manner, which can lead to crucial issues in diplomatic relations between two or more two nations. Inaccurate translation can change the intended message for your business also, and have negative effects on your business, mainly in a new international country. If you are searching to strengthen your foothold in an international region or expand your business globally it is vital to identify and partner with our translation agency which can offer you a worthwhile and accurate language translation like high grade article translation.
Listed below are some perks that you get:
Fastest TAT
Accuracy
Time Management
Experience
Native Translation Experts
Surrounding yourself with supporting customers in their native language is a great move. Your customer will appreciate your work and will generate brand loyalty and goodwill for your organization. Hence, we are ready to translate your needs into any language pair for your global success. Big assignments and tight deadlines never degrade the quality of our translations. Further, we provide the topmost degree of accuracy and agree to deliver the translated text even the conclusive website translation within deadlines.
Our Native
Thai
Translation Experts
Professional Translation Experts
Thai is the national as well as the official language of Thailand. It is spoken by around 69 million Thai people in the country. Even though Thai and Laotian are written with quite different scripts, they are linguistically related. Both of them belong to the Thai language, hence, they share a wide range of similar words. That is the reason why Thai TV programs and music are massively received and understood in Laos. The majority of Laotian people can also read and speak the Thai language. Outside Thailand, there is a wide community of Thai speakers in California and Los Angeles with more than 80,000 Thai immigrants. There is even a Thai town in LA with different Thai bookstores, sweet shops, markets, and newspaper offices.
Quality and Accurate Translation
The importance of translation in everyday life is way more multidimensional than you realize. Yes, English is a language that is understood by almost everyone. It is the 3rd most widely spoken language in terms of native speakers. This equals around 330 million people. If you involve people who can speak English as a second language, it is likely the most famous language around the world. so why would translating into the thai language with proper translation facts be essential today? There is great significance and importance when it's a matter of translation for everyone. Completely operating in English can hold back businesses and companies. When you know the significance of English to European translation services for everyone, you can see it as an essential as well as a worthy investment. For that, you will require professionals.
The majority of people prefer their own language. It is what they are most comfortable communicating in and it reflects in their confidence when they are speaking. This is why you need translation such as fruitful document translation, it will permit people to communicate more efficiently. The mega-businesses require high quality to communicate efficiently to grow their business. With such a demand, the Thai language translation is not going away any time soon.
Get in touch
We are dedicated to
serve you all time
To spread your brand information all across the world, it is very essential to get effective communication through effective Thai translation.
Why Choose Us
Choosing Tridindia for Thai language solutions can be the best decision
Our experienced and well-trained Thai language translators are here to help you. With one of the actual top translation companies, you can get translations that are accepted internationally. Clients prefer us for the following reasons –
Higher Quality & Accuracy Level
Our company maintains a specific level of quality and accuracy. Be it small or big businesses, we can assist any company in growing internationally.
Comprehensive Language Solutions
We provide comprehensive language solutions at a very cost-effective price. With 18+ years of experience and immense knowledge, we can satisfy every global customer.
Certified Language
Translation
Our professional and skilled translators can offer you certified language translations that will give you error-free translation. We provide effective translation to assist you to grow.
Native Expert
Translators
Our team of 250+ native translators translating in 150+ languages is experts and professionals in their work. They have worked with numerous industries and helped them expand.
Easy Project
Consultation
Our easy project consultation will provide you the convenience to discuss your assignment with our project manager conveniently. We make sure that all our customers get a convenient experience.
Fastest Turnaround
Time
We make sure you get every translated document on time. With the fastest TAT, you can be assured to get complete work without any delay or inconvenience.
Realfact
The Unbeatable Thai Translation Master since 2002
While you might be aware of a language that you are translating in, professional translation will take you beyond or above. Always invest in affordable and top notch translation for every sector. Professional translation will permit you to get rich, deep context and an accurate translation for essential documents to share with those you are targeting.
Steps
Take some easy steps for Thai Translation Order
To leave no room for miscommunication in any proposal you are planning to make, translation is important. Reach us today by just taking some easy steps.
Contact us first
Call us or mail us to tell us about your requirement.
Consult with Project Manager
Discuss with our experienced project manager who will help you in the entire process.
Place Your Order
Choose the language or services you want to use for your project.
Get Delivery On Time
We ensure to deliver all the assigned work within the deadline.
FAQ
Frequently Asked Questions on Thai Translation
TridIndia Providing Certified Thai Translation Services in:
Ahmedabad NCR Chandigarh Chennai Gurgaon Hyderabad Kolkata Lucknow Noida Ghaziabad Gurugram Surat Visakhapatnam Dubai Abu Dhabi Ajman Oman Uttar Pradesh Maharashtra Karnataka Tamil Nadu Telangana West Bengal Gujarat Madhya Pradesh Haryana Kerala Bihar Rajasthan Assam Odisha Punjab Andhra Pradesh Jammu and Kashmir Uttara khand Himachal Pradesh Jharkhand Goa Puducherry Manipur Chhattisgarh Meghalaya Andaman and Nicobar Islands United States Philippines United Kingdom Germany Canada China Australia Ukraine Nigeria Malaysia France Bangladesh United Arab Emirates Turkey Pakistan Indonesia Saudi Arabia Kenya Egypt Taiwan Russia Singapore Peru Italy Netherlands Spain Thailand South Africa Palestine Ireland Japan Vietnam Mexico Hong Kong Sri Lanka Nepal Finland Maldives Brazil Czech ia Iran Poland Switzerland South Korea Belgium Myanmar (Burma) Lebanon Uzbekistan Greece Kuwait Ghana Morocco Qatar Sweden Armenia Ethiopia Israel Kazakhstan Romania Tanzania Latvia Denmark Argentina Oman Venezuela Bulgaria Belarus Algeria Moldova Portugal El Salvador Jordan New Zealand Afghanistan Austria Bahrain Costa Rica Hungary Albania Azerbaijan Iraq Slovenia Somalia Tunisia Yemen Colombia Estonia Georgia Norway Serbia Brunei Chile Cameroon Honduras Croatia Jamaica Lithuania Mauritius Sudan Kosovo Bolivia Slovakia Senegal Uganda Bahamas Congo – Kinshasa Côte d'Ivoire Cape Verde Curaçao Ecuador Iceland Luxembourg Montenegro Macedonia (FYROM) Mongolia Malawi Panama Rwanda Syria Turkmenistan Zambia Angola Bosnia & Herzegovina Barbados Burkina Faso Bermuda Bhutan Central African Republic Congo – Brazzaville Cyprus Gabon Guernsey Gambia Guatemala Guam Haiti North Korea Liberia Lesotho Libya Malta Mozambique Sierra Leone Tajikistan Trinidad & Tobago Uruguay Samoa Zimbabwe UAE
Testimonial
With years of experience, we know what your industry needs for growth.
Through our industry knowledge and experience, we execute translation that will definitely profit your business.
"The best thing that I liked about TridIndia is their professionalism & promptness in delivering bulk projects within shorter time frame. Kudos to the team..!!"
"The best thing that I liked about TridIndia is their professionalism & promptness in delivering bulk projects within shorter time frame. Kudos to the team..!!"
"When you are in the technical industry, you know how difficult it is to communicate with your multilingual customers. But, TridIndia made this simple for us."