Turkish Translation Services
Do you want to target Turkish-speaking customers for expanding your business internationally? Turkish translation services help to make your company step into the international market and get successful there.
Why You Should Invest in Turkish Translation Today?
Do you know Turkish is a Turkic language spoken by around 88 million people? The language is mainly spoken in Turkey, and also in German, Northern Cyprus, Bulgaria, and many other countries. There are around 82 million speakers of Turkish in Turkey, around 606,000 in Bulgaria, 2 million in Germany, 300,000 in Northern Cyprus, 500,000 in the UK, 130,000 in Uzbekistan, and 165,000 in the USA, and smaller numbers in many other countries. The language is recognized as a minority language in Herzegovina and Bosnia, Iraq, Greece, North Macedonia, Kosova, and Romania. It is very closely related to Turkmen, Azerbaijani, Balkan Gagauz Turkish, Qashqai, and Gagauz, and there is mutual intelligibility between these languages. So, the Turkish language which is spoken in different regions makes it important to get prominent translation into this language.
Fastest professional Turkish language translation services by 4000+ certified Turkish translators who offer accurate translation in the Turkish language for government, public and private sectors. With more than 63 million native speakers worldwide, the Turkish language has many groups of speakers in Macedonia, Bulgaria, Germany, Greece, parts of Europe and Central Asia, Northern Cyprus, and The Caucasus. Translation in the Turkish language is extremely beneficial for entrepreneurs planning to start or expand the business globally in Southeastern Europe, Central Asia, and the Middle East. It is an ideal way to emerge into the academic sector in Europe and the US. According to the U.S. Commerce Department, Turkey is among the 10 emerging markets that thrive for global economic growth. Thus, Turkish translation becomes even more evident.
Affordable Turkish Translation Services for Your Business
With the help of affordable Turkish language translation, you can break down these barriers and make sure that your customers get the brand information they require to invest in your company. Selecting a Turkish translator for your company can give you many benefits that can assist align your company with its business goals. The translator can provide your company with a convenient way to reach new and existing clients through document or accurate website translation.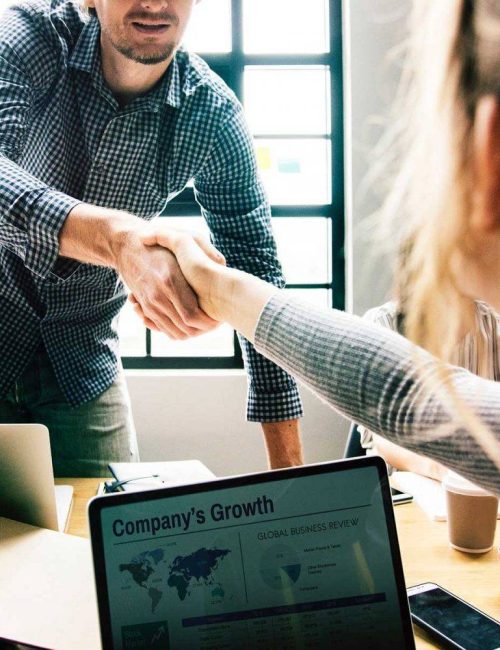 Manual Turkish
Translation
Native Turkish
Translators
Need of Turkish Translation Services For Your Business Today
Turkish language is rising at a much faster pace because companies from other countries are targeting Turkey to avail of multiple fruitful opportunities. Therefore, no matter which industry your business belongs to, knowledgeable language service providers will help you to tap into Turkish markets with the following benefits.
A Global Hit
It requires plenty of time, money, and effort to research the targeted market and its value for a business. Translation helps your company tap into the prospective Turkey regions and take advantage of all opportunities. You can get accurate results from competitors, potential customers, and more.
Better ROI
As Turkey is the fastest growing economy in Europe and has been experiencing a significant boost in international trade with better import and export opportunities, translating into the Turkish language might be an exceptional way to embark on a growing sailing project with improved ROI.
Boost Sales
Turkish language translation is worth an investment because it helps businesses like yours win the attention of audiences and convert them into would-be customers. This will result in more sales and more revenue. So, include Turkish content in your marketing mix, website, and other business aspects to maximize sales volume.
Access to Global Market
Translating the content such as promotional material, product or services description, etc in a matter that is culturally sound and understandable to local citizens help to reach potential customers. Audiences would more likely prefer your brand over others when finding its information in their native language.
With a positive economic outlook and increased value in the global business world, Turkey becomes an investment magnet for entrepreneurs. If you want to reap the benefits from the great economic potential of Turkey markets, then ensure that premium document translation is relevant to the geographic area and specific market. So, get in touch with us.
We at Tridindia
Professional Turkish Translation For Business Growth
Professional English to Turkish translation services is important to keep this connection strong between individuals and make sure that there are no language gaps. You can feel confident that through translation, you will get skilled translators who can translate orally as well as through a document very easily. They will be able to do both paper and valuable patent translation. Translation builds up relationships between customers and business owners which leads to business growth and expansion of the social network.
Types Of Turkish Translation We Offer
Translation for different types and formats of content requires using industry-specific terminology, grammar knowledge, cultural meaning, and all sorts of standard foreign document translation skills. Hence, we provide services for various kinds of translation including the following ones.
Turkish Content translation
Turkish Document translation
Turkish Certificate translation
Turkish Website localization
Turkish Content localization
Turkish Content Writing
Turkish Audio translation
Turkish Video translation
Turkish Contract translation
Turkish Technical translation
Turkish Legal translation
And Many More…
Our team of translators renders supreme-grade solutions for all these types of translating requirements and more. So, drop us your requirements and get ready to expand business at a high scale with actual same day translation.
Benefits of Outsourcing Turkish Translation Services to Us
Our Turkish native translators are experienced professionals with detailed knowledge of the Turkish language, its regional dialects, grammar, formatting, sentence making, and more complex features of this language. To put it in simple words, our good ethics for translators help us successfully handle the large-scale requirements of high-profile clients across the globe and easily manage complex assignments coming from your end.
Native Turkish Language Experts
Native Turkish language experts are the major benefit that you will get by hiring us. Our Turkish translation agency holds only native speakers who have sufficient knowledge and experience to do the work.
Culturally Relevant
Translators in our team are professional Turkish natives and are fully aware of cultural gaps. We translate the content considering regional and dialect differences to ensure that end-output holds cultural meaning.
Quality Control Systems
Efficient Turkish translation professionals maintain the highest quality standard of our services throughout the project. The end-output is evaluated by reliable supervisors to make it error-free.
Faster TAT
Our experienced team of professional Turkish native translators offers services with a quick turnaround time. No matter how complicated and bigger your project is, we always ensure timely delivery.
Years Of Experience
We are working in this industry for more than 18 years, so this might tell you we have immense knowledge of translation. Also, we have worked with different industries and helped them to grow.
Data Privacy
All types of information you share with us whether it is personal or professional remain confidential to us. To better safeguard your privacy, we have a strict and well-defined privacy policy.
In short, you have access to all the possible benefits that are ideal for boosting your business growth in the target country. So, if you are eager for international acclaim, do consider high grade paper translation, document translation or technical translation as the pivotal step for growth and success.
Get in touch
Don't hesitate to contact us for inquiries!
Do you want to get the possibility of extending your social and business network? If yes then contact us now, we can help you in growing your reach.
Easy Project Consultation
Your Trusted
Turkish
Translation
Agency Online
With our native Turkish language translators, you will have the power to reach customers from all across the world. There will be no requirement to ignore projects only because of language barriers as your translator will translate every information essential for you to perform and proceed in the Turkish language. You will get an immense advantage as your business will be able to grow into a new market and expand its operations internationally without any restriction on language. You can count on accuracy and professionalism from the Turkish translators as they are held to the highest standards. With many years of experience, they understand your business requirements and can communicate your desires to customers of all cultures, languages, and nationalities. You will know that your business is getting a high degree of accuracy with every translation, be it worthwhile technical translation or document translation, as the Turkish translator works efficiently to convey your message in a very concise manner.
Support for all files in multiple formats
Diverse language pair supported
Strict quality and privacy policy
Native translators
Global reach for many years
If you are looking for prospective customers in Izmir, Konya, or leading suppliers in Ankara or other Turkey cities, then you require precisely translated material such as legal documents, employee manuals, website, etc. Lets one of the reliable Indian translation companies provide you with advantageous and correct translating solutions as per your company's customized requirements.
Our Native
Turkish
Translation Experts
Professional Translation Experts
Turkish is the dominant language of Turkey where it is the native language of around 80% of the population. The language linguistic minority in Turkey holds Kurdish speakers, especially in South-Eastern Turkey. The language is also the co-official language of Cyprus. But the largest number of Turkish speakers across Turkey is in the Balkans, especially Bulgaria, bu t also Greece and Macedonia. The Turkish language was very first time spoken in Mongolia, before being effectively influenced by Persian and Arabic. Turkish was then improved in the 20th century. Modern Turkish is based on the Istanbul dialect of Anatolian. The first Anatolia Turkish documents dating from the 13th century represent that the literary tradition of Central Asia was very efficiently carried over by the Turkish tribes after occupying Anatolia from the East in the late 11th century. This might helped you know why content translation strategy is essential for Turkish.
Quality and Accurate Translation
With Turkish translation solutions, you can assure having a professional who is well-experienced in translating various languages. It is essential to have a knowledgeable translator who can fluently speak as well as translate both the source language and the target language. Translations have prerequisites for their linguists like industry experience, university degree, and demonstrated capability to translate fluently in their studied languages. Turkish translation solutions offer the option of certified translation and better Turkish website translation as well making it convenient for both parties to know each other conveniently.
The work of professional translators is not a piece of cake as it requires accuracy. A single mistake can lead to misunderstandings. With skilled translators, you can be assured of having accurate context for quality communication.
Get in Touch
We are dedicated to
serve you all time
Expand your network of people in business environments to reach a potential audience efficiently with the assistance of a professional translation company.
Why Choose Us
Choosing Tridindia for Turkish Language Translation can be your good decision
Backed by a dexterous team of professionals, we provide error-free and authentic translation for every sector. At each step of translation progression, we make sure that the quality parameters are specifically taken care of. Thus, we offer 100% customer satisfaction, via flawless translations at very pocket-friendly rates.
Higher Quality & Accuracy Level
Our company maintains a high standard of quality and accuracy so there is no inconvenience given to our customers. We go through each and every document before it's submitted.
Comprehensive Language Solutions
Here you will get comprehensive language solutions that will help you to target any market or any audience efficiently. With our team we are able to help you with any language you want.
Certified Language
Translation
We offer you certified language translations that will give you assurance of professionalism and accuracy in every document translated. This will also help you in legal and medical scenarios.
Native Translation Expert
We only hire and work with native translation experts who have proper knowledge and experience. With their expertise, we can assure you to deliver error-free translation.
Easy Project Consultation
The fastest turnaround time is the core benefit that you can get from hiring us. Without affecting the quality and accuracy of the content, we deliver you complete work within time.
Fastest Turnaround Time
Fastest turnaround time is the core benefit that you can get from hiring us. Without affecting the quality and accuracy of the content, we deliver you complete work within time.
Realfact
The Unbeatable Turkish Translation Master since 2002
Our team of translators is subject matter experts who are language professionals and experienced in their respective business domains. With us, you can be assured to get the attention of a professional translator best suited to your unique business needs.
Steps
Take some easy steps for Turkish Translation Order
The experience of a professional translator supporting your company can help you to communicate easily with foreign clients. To hire our services, just take some simple steps.
Contact us first
Reach us through mail or call to discuss your requirement.
Consult with Project Manager
Consult with our knowledgeable project manager who will assist you efficiently.
Place Your Order
Select the language type or service you want to hire.
Get Delivery On Time
Get delivery without any delay.
FAQ
Frequently Asked Questions on Turkish Translation
TridIndia Providing Certified Turkish Translation Services in:
Ahmedabad NCR Chandigarh Delhi Hyderabad Lucknow Gurugram Surat Visakhapatnam Dubai Abu Dhabi Ajman Oman Uttar Pradesh Maharashtra Karnataka Tamil Nadu Telangana West Bengal Gujarat Madhya Pradesh Haryana Kerala Bihar Rajasthan Assam Odisha Punjab Andhra Pradesh Jammu and Kashmir Uttara khand Himachal Pradesh Jharkhand Goa Puducherry Manipur Chhattisgarh Meghalaya Andaman and Nicobar Islands United States Philippines United Kingdom Germany Canada China Australia Ukraine Nigeria Malaysia France Bangladesh United Arab Emirates Turkey Pakistan Indonesia Saudi Arabia Kenya Egypt Taiwan Russia Singapore Peru Italy Netherlands Spain Thailand South Africa Palestine Ireland Japan Vietnam Mexico Hong Kong Sri Lanka Nepal Finland Maldives Brazil Czech ia Iran Poland Switzerland South Korea Belgium Myanmar (Burma) Lebanon Uzbekistan Greece Kuwait Ghana Morocco Qatar Sweden Armenia Ethiopia Israel Kazakhstan Romania Tanzania Latvia Denmark Argentina Oman Venezuela Bulgaria Belarus Algeria Moldova Portugal El Salvador Jordan New Zealand Afghanistan Austria Bahrain Costa Rica Hungary Albania Azerbaijan Iraq Slovenia Somalia Tunisia Yemen Colombia Estonia Georgia Norway Serbia Brunei Chile Cameroon Honduras Croatia Jamaica Lithuania Mauritius Sudan Kosovo Bolivia Slovakia Senegal Uganda Bahamas Congo – Kinshasa Côte d'Ivoire Cape Verde Curaçao Ecuador Iceland Luxembourg Montenegro Macedonia (FYROM) Mongolia Malawi Panama Rwanda Syria Turkmenistan Zambia Angola Bosnia & Herzegovina Barbados Burkina Faso Bermuda Bhutan Central African Republic Congo – Brazzaville Cyprus Gabon Guernsey Gambia Guatemala Guam Haiti North Korea Liberia Lesotho Libya Malta Mozambique Sierra Leone Tajikistan Trinidad & Tobago Uruguay Samoa Zimbabwe UAE
Testimonial
With years of experience, we know what your industry needs for growth.
Through our industry knowledge and experience, we execute translation that will definitely profit your business.
"The best thing that I liked about TridIndia is their professionalism & promptness in delivering bulk projects within shorter time frame. Kudos to the team..!!"
"The best thing that I liked about TridIndia is their professionalism & promptness in delivering bulk projects within shorter time frame. Kudos to the team..!!"
"When you are in the technical industry, you know how difficult it is to communicate with your multilingual customers. But, TridIndia made this simple for us."