Vietnamese Translation Services
Looking to expand your business in the international market? Vietnamese translation services from a professional translation agency can help. With their assistance, you can strengthen your clientele base.
Why You Should Invest in Vietnamese Translation Today?
Do you know Vietnamese got its tone quality and a large portion of 50- 70% of vocabulary from the Chinese language (according to research)? Vietnamese is a Vietic language belonging to the Austroasiatic family of languages.   It is the national as well as the official language of Vietnam with over 76 million native speakers.   Prior to the Colonial era, Vietnamese was written using the Chinese script. As a result of French colonization, it is presently written using the Latin Vietnamese Alphabet which is influenced by French. Vietnamese translation is difficult and it must get translated by the reliable translation company to get it fully understood.
Fastest professional Vietnamese Translation Solutions by 4000+ certified Vietnamese translators who offer accurate Translation Solutions in Vietnamese language for government, public and private sectors. Our native experts have been working in 250+ languages for multiple industries, like legal, technical, medical, engineering, Shipping, NGOs, mining, media, oil & gas, and so forth. Thus, we have established a well-known global Vietnamese Language Translation solutions company in New Delhi India Mumbai Amritsar Kolkata Chandigarh Chennai UAE Hyderabad Bangalore Noida Pune Gurgaon Ghaziabad, and several other Indian and foreign cities. Each member of our translators' team is well-versed with the nuances and specifications of the source and target language.
Affordable Vietnamese Translation Services for Your Business
When you want a translation solution for your business, you can expect the best professionalism when you choose a professional language solution provider. The professional agency is always equipped with strict translating processes and high-quality solution that is provided by experts in an array of fields. Choosing a professional Vietnamese translation agency can always ensure a higher quality translated content with productive translation strategies according to the specific industry. Also, professional human translation doesn't hurt the cultural values of the target audience and provides the best accurate content.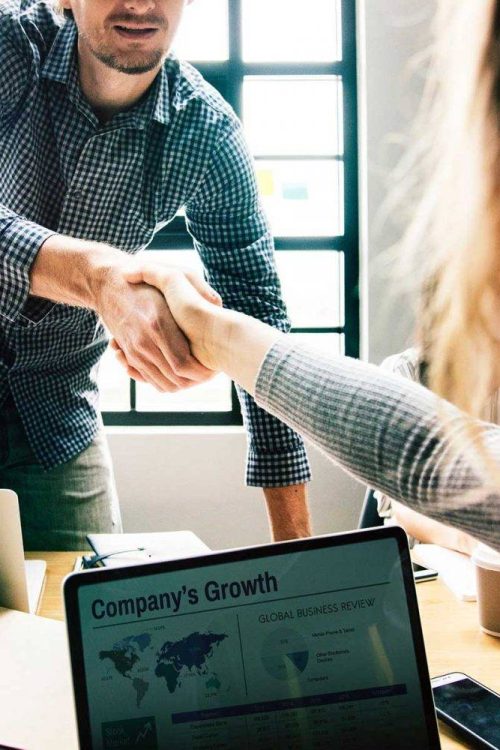 Need of Vietnamese Translation Services For Your Business Today
Educating the audience about products and solutions has become more crucial and plays a vital role in boosting sales as well as generating revenue. That's why there's an increase in demand for translation solutions by companies who are looking to expand or penetrate into any foreign market. Professionals know actual translation facts and can help you remove cultural differences.
Reach Target Audience
Translation helps your organization to speak in your client's native language. There will be a consistent and accurate flow of the message. The experience of professionals provides quality assurance.
Boost Sales
Translation helps to change the language of the content according to the audience. Once you formulate a connection with locals, you'll be able to generate high sales and revenue.
Better ROI
The major benefit of translation is to get to a larger audience. Translation agencies are trying their best to expand to Vietnamese people all across the globe and generate better ROI.
Identify Market Potential
With accurate translation, it can make it easy to convey your message, tone, and nuance to the audience in the best way. You will understand the market potential in a better way.
Only professionals can make sure your business attracts a larger audience by providing credible information in the Vietnamese language. Getting Inaccurate translation can create big misunderstandings and chaos. This will affect the goodwill and image of your organization. Make an informed decision and choose a professional Vietnamese translation agency to get the correct benefits of translation value.
We at Tridindia
Professional Vietnamese Translation For Documents
The use of a professional language translation solution is important. Just imagine when your customers will notice your content sounds awkward in their native language. They will definitely lose confidence in your business. Experts in the industry can help you with real globalization and translation. There are various benefits of hiring a professional translation that delivers a promising translation with an enhanced experience. The translation into the Vietnamese language can conveniently attract new markets and you will be able to grab their attention.
Types Of Vietnamese Translation We Offer
There is a
major importance of translation in todays world
. Industries like agricultural, mining, and energy, benefits the most from translation.   According to your industry, you can choose the best one from various types of translation that will fit in your needs:
Vietnamese Website Translation
Vietnamese Content Translation
Vietnamese Document Translation
Vietnamese Certificate Translation
Vietnamese Audio Translation
Vietnamese Video Translation
Vietnamese Contract Translation
Vietnamese Technical Translation
Vietnamese Legal Translation
Vietnamese Literary Translation
Vietnamese Book Translation
Vietnamese Manual Translation
Vietnamese Patent Translation
Vietnamese Paper Translation
Vietnamese Media Translation
Vietnamese Medical Translation
Vietnamese Powerpoint Translation
Vietnamese Subtitle Translation
United Kingdom
Vietnamese Proposal Translation
You can get the Vietnamese translation from a trusted professional translation agency. They will understand the reason for the translation and make it ready serve to the local audience. Some of the major industries where Vietnamese translation is useful are furniture, ICT, software, handicraft, wood, textile, footwear, metal, plastics, tourism, education, Steel, coal, electricity, oil, clothing industry, farming industry, the fishing industry
Benefits of Outsourcing Vietnamese Translation Services to Us
Business wants to reach their customers as fast as possible. To attract new language customers, it is important to consider a professional translation company providing various types of translation, for help. Language translation is a responsible job that requires skill, experience, and patience. It can be achieved when done only by professionals who have gained expertise in performing the procedural translation.
Data Privacy
The confidentiality of customer data is important. Everything needs to be properly taken care of to ensure the best translation without any worries of losing data.
Years Of Experience
The biggest reason to choose our solution is that our professionals have years of experience. This ensures you get the right type of translation with the best solution.
Quality Control Systems
You can't afford any mistakes when it comes to legal documents. That's why our team is specialized in multiple fields. With our experts, you will get the translated content that goes for the several quality check processes.
Faster TAT
We have the native Vietnamese translators that work best to carry out the work in a very short span of time. Our experts at Tridindia are native speakers who are fluent and capable to provide your translation on time.
Culturally Relevant
To communicate well with the audience, it is important to first give respect to their culture and language. We have native Vietnamese speakers who ensure to provide culturally relevant translation.
Native Translator
To make your content relevant to the audience, it is important to get it translated by native speakers. They know about localization and provide the best translated content in the Vietnamese language.
Translation removes all barriers that are stopping the business to grow in the new market. When it comes to establishing a connection, you need trustworthy translation help. After choosing a professional Vietnamese translation agency, you can discover a large number of people attracted to your business.
Get in touch
Don't hesitate to contact us for inquiries!
Developing a presence in the market, needs translation. Working with the best translation agency will help you successfully expand your business through professional localized content.
Easy Project Consultation
Your Trusted
Vietnamese
Translation
Agency Online
The reason to choose the trusted professional translation is to get an accurate translation. The agency should provide the translation while considering the tone and the meaning of the original language. Additionally, we are not just limited to translation; we also provide exceptional quality Vietnamese interpretation solutions and satisfactory localization solutions at very reasonable rates. Our native Vietnamese interpreters offer all types of interpretation to suit the clients' needs.
Quality Translations
Optimization of delivery time
Quality check process for translation
Team of specialist translators
The professional translation ensures the use of proper usage of words. The experts take proper care of the cultural identity of the Vietnamese language and know best to frame words that sound natural. Look for the best English to Vietnamese translation services to get efficient and progressive document translation to succeed in a new market.
Our Experts
Vietnamese
Translators
Number of Vietnamese Language Speakers
Vietnamese is a successor language of nomadic Mongols and migrants of Indonesia. The language history reveals unrecorded migrants. It is an Austro-Asiatic language spoken by more than 80 million people. The language was originally written with Siniform which is more like a Chinese script known as 'Mon'. Later from Chinese words, Vietnamese literature was developed. In the 17th century, Latin-based orthography was introduced by Roman Catholic missionary and a new script were formed named Quốc Ngữ and it became an official language of Vietnam. According to a report, the current GDP growth rate of Vietnam is 6.03% . Thus, it is worth considering an investment in Vietnam. To accomplish this, you will require Vietnamese Language translation.
Contextually Relevant
Translation can work wonders for any business but only when it is done by professionals. The experts have knowledge of the field and possess excellent linguistic capabilities. Depending on your work environment and client preferences, they can easily translate the content and open the way for businesses to grow.
Translation when presented well in the required language, can help to provide a clear and precise message to the audience. Professional and worthwhile translation in business field reduces the chances of any error and misunderstanding due to the required translation.
Get in Touch
We are dedicated to
serve you all time
No business wants to escape from being globalized. Take your business to new regions by getting the content translated into Vietnamese by professionals.
Why Choose Us
Choosing Tridindia for Vietnamese language solutions can be the best decision.
Today translation paves the way to Global interaction and helps in forging a relationship with your customers, clients, and business partners overseas. The need for translation is inevitable in the International market especially when you're operating at a diverse location and you have to maintain a wider reach. Professionals can help you remove language barrier and handle complex translation challenges.
Higher Quality & Accuracy Level
You need to make sure that you interact correctly otherwise there will be confusion and chaos in the mind of your customers. With accurate translation, capture every single opportunity to reach wider customers.
Comprehensive Language Solutions
Precise translation suits best the business to build a better brand reputation. The professionals know it better to use the best words and phrases that don't change the meaning of the original content.
Certified
Translation
When communicating with a Vietnamese audience, it is better to handle the work for professional translators. The professional translation agency is known to provide certified translation solutions.
Native Expert
Translators
Only professional native translators have the knowledge of the language and identify the words properly. This helps them to use the correct words for the translation.
Easy Project
Consultation
Successful communication requires the best communication in customers' language. You must consult the experts to get to know about the clarity as a source language in your translation.
Fastest Turnaround
Time
Businesses do not have time to wait. They need a translation in a well-managed way on time. The professional guarantees to deliver translation work with the fastest TAT.
Realfact
The Unbeatable Vietnamese Translation Master since 2002
Translation has long-term effects on businesses. With professional translation, you can run your business in various regions without worrying about language barriers.
Steps
Take some easy steps for Vietnamese Translation Order
Thinking to take your business to new customers. Do not worry the experts are here to help you with the translation for your target audience.
Contact us first
Talk to the experts on the phone or by mail.
Consult with Project Manager
Get the best and easy project consultation from experienced project managers.
Place Your Order
When selected the required solution, place your translation order.
Get Delivery On Time
Get the project delivery before the deadline.
FAQ
Frequently Asked Questions on Vietnamese Translation
TridIndia Providing Certified Vietnamese Translation Services in:
Ahmedabad NCR Bangalore Chandigarh Chennai Delhi Gurgaon Hyderabad Kolkata Lucknow Mumbai Noida Pune Ghaziabad Gurugram Surat Visakhapatnam Dubai Abu Dhabi Ajman Oman Uttar Pradesh Maharashtra Karnataka Tamil Nadu Telangana West Bengal Gujarat Madhya Pradesh Haryana Kerala Bihar Rajasthan Assam Odisha Punjab Andhra Pradesh Jammu and Kashmir Uttara khand Himachal Pradesh Jharkhand Goa Puducherry Manipur Chhattisgarh Meghalaya Andaman and Nicobar Islands United States Philippines United Kingdom Germany Canada China Australia Ukraine Nigeria Malaysia France Bangladesh United Arab Emirates Turkey Pakistan Indonesia Saudi Arabia Kenya Egypt Taiwan Russia Singapore Peru Italy Netherlands Spain Thailand South Africa Palestine Ireland Japan Vietnam Mexico Hong Kong Sri Lanka Nepal Finland Maldives Brazil Czech ia Iran Poland Switzerland South Korea Belgium Myanmar (Burma) Lebanon Uzbekistan Greece Kuwait Ghana Morocco Qatar Sweden Armenia Ethiopia Israel Kazakhstan Romania Tanzania Latvia Denmark Argentina Oman Venezuela Bulgaria Belarus Algeria Moldova Portugal El Salvador Jordan New Zealand Afghanistan Austria Bahrain Costa Rica Hungary Albania Azerbaijan Iraq Slovenia Somalia Tunisia Yemen Colombia Estonia Georgia Norway Serbia Brunei Chile Cameroon Honduras Croatia Jamaica Lithuania Mauritius Sudan Kosovo Bolivia Slovakia Senegal Uganda Bahamas Congo – Kinshasa Côte d'Ivoire Cape Verde Curaçao Ecuador Iceland Luxembourg Montenegro Macedonia (FYROM) Mongolia Malawi Panama Rwanda Syria Turkmenistan Zambia Angola Bosnia & Herzegovina Barbados Burkina Faso Bermuda Bhutan Central African Republic Congo – Brazzaville Cyprus Gabon Guernsey Gambia Guatemala Guam Haiti North Korea Liberia Lesotho Libya Malta Mozambique Sierra Leone Tajikistan Trinidad & Tobago Uruguay Samoa Zimbabwe UAE
Testimonial
With years of experience, we know what your industry needs for growth.
Through our industry knowledge and experience, we execute translation that will definitely profit your business.
"The best thing that I liked about TridIndia is their professionalism & promptness in delivering bulk projects within shorter time frame. Kudos to the team..!!"
"The best thing that I liked about TridIndia is their professionalism & promptness in delivering bulk projects within shorter time frame. Kudos to the team..!!"
"When you are in the technical industry, you know how difficult it is to communicate with your multilingual customers. But, TridIndia made this simple for us."