Literary Translation Services
Want your audience to perceive the text along with emotions, characters, and meanings? Literary translation can surely help. This type of translation will definitely assist you to convince readers to read your writing by providing everything in their native language. With literary translation, you will be able to increase your reputation and demand in the market.
Why You Should Invest in Literary Translation Today?
In 2020, 85% of writers or institutions have preferred literary translation for making their writing appropriate for every audience. And in 2021 the demand of literary translation is keep on increasing day-by-day. This is very different from any other kind of translation. That's why professionals are required for doing it accurately. By translating literary text you can efficiently reach audience from all around the world and make them your potential readers which will ultimately increase your demand. Literary translation is the translation of good prose into other languages and there are huge benefits of professional translator today. It involves the translation of literature related to modern fiction so that it can reach a wider audience.
Fastest professional literary translation services by 4000+ certified literary translators who offer accurate translation services in literary work for the government, public and private sectors. Prose, poetry, and other literary works have always been the major attraction point that connects people from one country to another. Hence, we have multiple renowned authors or personalities, who are specifically remembered for the immaculate work they create. But, how did they get popular on a global scale? Have you ever given it a thought? It's all because of authentic translation. Literature translation converts your artwork into the target language, keeping its meaning, flow, style, and tone in line with the original artwork. It helps to nurture the understanding and perception of readers regarding the world, philosophy, history, etc., and gain new insight into several ways of life. The one who is aware about facts of having translation firm gain major benefits of translation for required solutions. Translation helps in comparing things of the past days & current days, and changes occurring in the modern world. In short, the importance of literary work translation is immeasurable.
Affordable Literary Translation Services for Your Business
The major reason why affordable literary translation is essential is that it permits literature to be enjoyed by more people all around the world. Such translation makes readers enjoy short stories, novels, non-fiction, fiction, prose, poems, and other literary works by international authors. Translating books is an art in itself and professional book translators should be hired to open up a new world for readers across the globe and ensure there is no lost in translation. Translating a book permits other people who will otherwise be isolated through language to understand other cultures. A book represents the ideas, values, and thoughts of the author and also his community. When you read a book, you get to know the principles, actions, thoughts, and traditions of the people from another location. Literary translation opens many gates to a vast arsenal of literature that is basically unavailable to an array of people.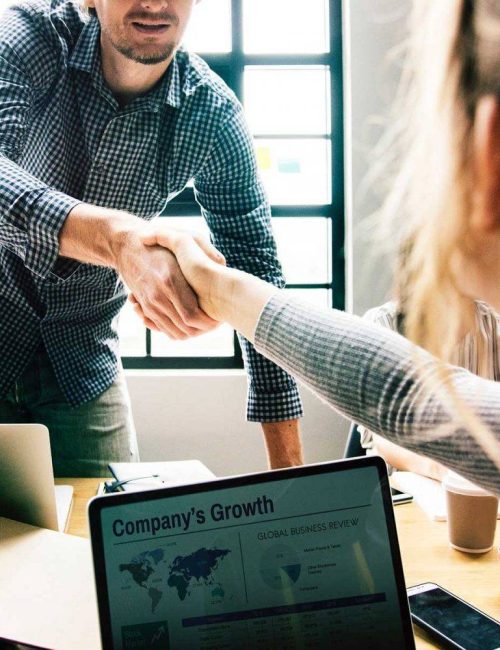 Need of Literary Translation Services For Your Business Today
If you are an author, publisher, editor, or any businessman associated with literary artworks, you will have to understand the importance of quality translation for prose, poetry, novels, ballads, and others. The main motive why do you need translation needs to be very clear and this helps to work well for the target audience. Choosing us for translating your work is essential because of the following –
Access to Global Market
Literature translation is also important to gain smooth access in the global market, which is very competitive. Hence, entering and surviving in the same is quite a daunting task. However, quality translation can help you establish a renowned name globally.
Boost ROI
Unless and until you don't get your work translated in the target language, the audience won't be aware of your work, thereby no sales. Thus, translation is important. Once you are a global hit in the market, you'll automatically start receiving higher returns on investment.
Boost Sales
Being a trusted cross-border brand improves credibility and provides a strong competitive edge over competitors. Immediate access to your brand or products can make you more trustworthy and relevant in front of the targeted audience and this will automatically boost your sales.
A Global Hit
To reach a large number of prospective customers, translation is important. This is because engaging with an audience in a language they can easily and fully understand is the only way to attract them, retain them, and build a sound relationship with them.
In simple words, translation is the ultimate way through which you can get immense fame beyond your national boundaries. This is the objective why is translation important for several businesses dealing with literature. Hence, with accurate translation solutions, you will get more readers for your artwork, thereby promoting sales and more opportunities to pen down such fantastic pieces of content.
Type of Languages We Offer for Literary Translation
Literary translation is highly required to make the content available to a wider audience. This involves a lot of creativity to make the literary solutions suits well for the market. Getting with professional translators is the best choice and given below are a few languages in which we provide literary translation:
Punjabi Literary Translation
Hindi Literary Translation
Urdu Literary Translation
Bengali Literary Translation
Telugu Literary Translation
Malayalam Literary Translation
Gujarati Literary Translation
French Literary Translation
German Literary Translation
Japanese Literary Translation
Arabic Literary Translation
Chinese Literary Translation
Dutch Literary Translation
And more..
Literary translation makes it best possible to expand your literary work to a global audience. Choosing our literary translation will help you to make your solutions engage the audience. When the audience will find literary work in their language, they will come back to you for more interesting content.
We at Tridindia
Professional Literary Translation For Business Growth
Translation of literary text takes a closer look at the literature as well as ideas from various countries. A large amount of literature has been written regarding human rights issues, elements of common humanity, and environmental phenomena. Translation of such texts assists to promote shared values among the people coming from various communities. It is essential to have access to the experiences and stories beyond the borders of one's own country. This is the main reason why the translation of the literary text is very essential where you get assurance that you will not get wrong translation. The translation of literary work, as well as text, can benefit and enhance the language it is translated into. This assists to bring new ideas and terms with it. The target language is promoted as every translation of a text is the renewing of language as well as imagery. Furthermore, if you hire professionals for literary translation, you will get:
Types Of Literary Translation We Offer
We translate all kinds of literature work in any number of language pairs, as you desire. Our specific translation helps to grow more. Here are some of the major types of literary work translation we offer –
Educational Textbooks Translations
Journal Translations
Essay Translations
Modern Literature Translations
Classic Literature Translations
Fiction Translations
Non-Fiction Translations
Article Translations
Stories Translations
And Many More…
Be it epic, lyrical, fiction, non-fiction, or tragedy, we translate the content from all types of genres, in all Indian and foreign languages. So, when you are in search for trustworthy translation solutions near me, you can confidently choose us and you get expert help from the one who are industry-skilled translators.
Benefits of Outsourcing Literary Translation Services to Us
No wonder, translation of literary artwork is so important. But, translating literary content is no kids' play; it requires creative writing skills, linguistic frequency, and experience in literature-specific translation. Hence, if you outsource the services to a renowned and experienced service provider, you don't have to think translation cost too much. You will have access to a number of benefits, such as –
Data Privacy
Our team makes sure that the data in both the source and translated file is kept 100% secure and confidential. With us, you will be assured get full data privacy.
Culturally Relevant
We make sure that the translation is not offensive, as per the target culture. Hence, the translation is done accordingly. We keep the content relevant to the culture of the target audience.
Quality Control Systems
We have quality control systems on board that help us keep the quality standards high and follow a stringent QC procedure. Our team keeps quality on priority when it comes to translation.
Faster TAT
Time is very important for us. This is why we deliver the project (even bulk assignments) within the shortest possible time frame. No matter what type of document you give we will deliver it on time.
Years Of Experience
We are working in this industry for more than 18 years and have knowledge to provide you accurate translation without any error. This will help you to attract global readers.
Native Translator
Our company works with literary translator experts who have enough experience and expertise to work with various industries and provide translation efficiently.
Outsourcing to us, is thus, the best option that you can actually come across in the global translation market. Although, there is a number of companies in the said domain, yet you may not get the same translation quality anywhere, as we offer. In growing trends, there is huge relation between globalization and translation and choosing us helps in carrying out your translation work easily.
Get in touch
Don't hesitate to contact us for inquiries!
Get one step ahead of your competitors by having proper literary translation and increase the demand. To know more, contact us today!
Easy Project Consultation
Your Trusted
Literary
Translation
Agency Online
When translating a book, recreating the original is a big challenge since every language has its own distinct features as well as characteristics. It is complicated to maintain a balance between what requires to be showed correctly and what has to be known, which will rely especially on the correct choice of words without affecting the author's main context. It surely requires higher skills and quality standards in comparison to translating other documents, which needs the translations of a qualified translator. Translation makes readers experience various cultures and norms through literature and this is one of the crucial translation facts. By reading the translated literary text, readers get a possibility to view the view-points of other languages. Hiring us will give you:
Brand visibility
Strong clientele base
Increased Sales
Global business expansion
One great aspect of literary translation is that it convinces audiences around the globe to read about new subject matters. Furthermore, it offers an understanding of various viewpoints from other countries as well as languages. The literary festivals that locate globally attract new readers, encouraging the habit of reading. Plus, translation is promoted as these festivals feeding to various linguistic groups. By offering access to literary works through these translations, it provides a possibility to the readers to experiment with multiple languages. In such cases, many people consider how much should you spend on translation. While choosing expert you don't have to think much and see amazing results. Thus, literary translation gives chances for the masses to discover their languages and compels them to read more.
Our Experts
Literary
Translators
Professional Translators
Professional translators can make sure that you have content that is grammatically correct as well as easy to read. Talented translators can efficiently pick up cultural or local references and influences as well. Most languages would have a little derivation according to a particular region. Professional translators can instantly analyze these and put them into the translated content. Consistency in the content is something that a well-experienced translator can provide you. The literary translation agency can assist global businesses to maintain a particular tone and few worst translation mistakes can make things may go worse. When you seek solutions, ensure you seek professionals that are aware about the meaning of the actual source.
Types of languages in Literary Translation
For more than a decade, our experienced and intelligent translators have been providing translations for novels, articles, educational text, and more literary pieces in multiple languages. We are available to help you with translations in all languages including the following –
German Literary
Italian Literary
French Literary
Japanese Literary
Spanish Literary
Arabic Literary
Chinese Literary
Russian Literary and more.
Your literary work is equally important to us. That's why we ensure that the dedication and efforts you put in bringing your literary piece to life would never see negative translation from us. Our team provides the finest translations with the utmost accuracy and professionalism.
Case Studies
We are dedicated to
serve you all time
Attract more readers and gain more demand in the market by
making proper use of professional literary translation.
Why Choose Us
Choosing Tridindia for Literary solutions can be the best decision.
If you are eagerly looking forward to authentic translation for your literary artwork, we are the ideal partner that can help you with the translation of anything and everything in different language combinations. Once you join hands with us, you will simply get to know more and understand what does translation mean in professional ways. Some of our clients choose us for the following –
Higher Quality & Accuracy Level
Our team makes sure that there is a certain standard of quality and accuracy that should be maintained. We check twice the translated document before it's given to you.
Comprehensive Language Solutions
Hiring us will give you the benefit of comprehensive language solutions that too executed by subject matter professionals. This will give you great help in targeting a different market.
Certified
Translation
You can receive certified translation from our company which will ensure that there are no mistakes and the translated document is appropriate to use in legal or medical matters.
Native Expert
Translators
The translation projects that are assigned to us are always done by well-experienced and professional translators who have enough knowledge and experience to provide an accurate translation.
Easy Project Consultation
While hiring us you will not have to face any inconvenience as we conduct easy project consultation. This helps our valuable clients to save their time that they can use in other tasks.
Fastest Turnaround Time
Our company makes sure that every project assigned to us is submitted within or before the timeline. Hence, we provide the complete translated document in the fastest turnaround time.
Realfact
The Unbeatable Literary Translation Master since 2002
If you run a business that requires content to be converted from and into other languages, it is good to consider a professional translator. There are many advantages of working with a professional language service provider. Apart from receiving high-quality translation, you can save money and time and even make more money.
Steps
Take some easy steps for Literary Translation Order
Companies today are planning to reach a global market, which means handling various cultures, and working with a professional translation company can be really beneficial for a business owner. If have you ever used translation from experts you'll be aware of getting best results always. So hire the services now by just taking small steps.
Contact us first
Mail or call us to give quick info of your requirement.
Consult with Project Manager
Talk to our experienced project manager who will assist you throughout the process.
Place Your Order
Select the service or language you want for your project.
Get Delivery On Time
Get the complete work within time.
FAQ
Frequently Asked Questions on Literary Translation
TridIndia Providing Certified Literary Translation Services in:
Ahmedabad NCR Bangalore Chandigarh Chennai Delhi Gurgaon Hyderabad Kolkata Lucknow Mumbai Noida Pune Ghaziabad Gurugram Surat Visakhapatnam Dubai Abu Dhabi Ajman Oman Uttar Pradesh Maharashtra Karnataka Tamil Nadu Telangana West Bengal Gujarat Madhya Pradesh Haryana Kerala Bihar Rajasthan Assam Odisha Punjab Andhra Pradesh Jammu and Kashmir Uttara khand Himachal Pradesh Jharkhand Goa Puducherry Manipur Chhattisgarh Meghalaya Andaman and Nicobar Islands United States Philippines United Kingdom Germany Canada China Australia Ukraine Nigeria Malaysia France Bangladesh United Arab Emirates Turkey Pakistan Indonesia Saudi Arabia Kenya Egypt Taiwan Russia Singapore Peru Italy Netherlands Spain Thailand South Africa Palestine Ireland Japan Vietnam Mexico Hong Kong Sri Lanka Nepal Finland Maldives Brazil Czech ia Iran Poland Switzerland South Korea Belgium Myanmar (Burma) Lebanon Uzbekistan Greece Kuwait Ghana Morocco Qatar Sweden Armenia Ethiopia Israel Kazakhstan Romania Tanzania Latvia Denmark Argentina Oman Venezuela Bulgaria Belarus Algeria Moldova Portugal El Salvador Jordan New Zealand Afghanistan Austria Bahrain Costa Rica Hungary Albania Azerbaijan Iraq Slovenia Somalia Tunisia Yemen Colombia Estonia Georgia Norway Serbia Brunei Chile Cameroon Honduras Croatia Jamaica Lithuania Mauritius Sudan Kosovo Bolivia Slovakia Senegal Uganda Bahamas Congo – Kinshasa Côte d'Ivoire Cape Verde Curaçao Ecuador Iceland Luxembourg Montenegro Macedonia (FYROM) Mongolia Malawi Panama Rwanda Syria Turkmenistan Zambia Angola Bosnia & Herzegovina Barbados Burkina Faso Bermuda Bhutan Central African Republic Congo – Brazzaville Cyprus Gabon Guernsey Gambia Guatemala Guam Haiti North Korea Liberia Lesotho Libya Malta Mozambique Sierra Leone Tajikistan Trinidad & Tobago Uruguay Samoa Zimbabwe UAE
Testimonial
With years of experience, we know what your industry needs for growth.
Through our industry knowledge and experience, we execute translation that will definitely profit your business.
"The best thing that I liked about TridIndia is their professionalism & promptness in delivering bulk projects within shorter time frame. Kudos to the team..!!"
"The best thing that I liked about TridIndia is their professionalism & promptness in delivering bulk projects within shorter time frame. Kudos to the team..!!"
"When you are in the technical industry, you know how difficult it is to communicate with your multilingual customers. But, TridIndia made this simple for us."