Website Localization Services
Want to enable your online audiences to feel connected with your businesses? Make your content available in their native language with the help of website localization services.
Why You Should Invest in Website Localization Today?
As per the data published on Statista, the most widely used languages on the internet, by share of online users, are English (25.9%), Spanish (7.9%), Chinese (19.4%), and Arabic (5.2%). The top ten languages have around 76.9 percent of global internet users. As these many languages are used online, companies need to ensure making their website content available in their language so that they better know their brands. And this can be easily done with the help of premium localization. This is the most ideal way to create culturally relevant and catchy content that offers an ideal online brand experience for the consumers you are targeting.
Fastest professional website localization Services by 4000+ certified website localizers who offer accurate localization Services in website for government, public and private sectors. In short, our services are spread over the nations worldwide and are trusted by various global organizations, for their diverse website localization needs. This is the reason why we are a renowned Website Localization Company in the global market of today. So, if you are looking for the best quality, optimum satisfaction and native experts, who could localize your website as per your target culture, you are at the right place.
Affordable Website Localization for Your Business
Website localization is required when you look to expand your business into the global markets. More than one-third of the internet users' use their local language i.e. are non-native English speakers. Henceforth, website localization from reliable language service providers can benefit you in several ways.
Some of the benefits of getting our best affordable website localization services are mentioned below: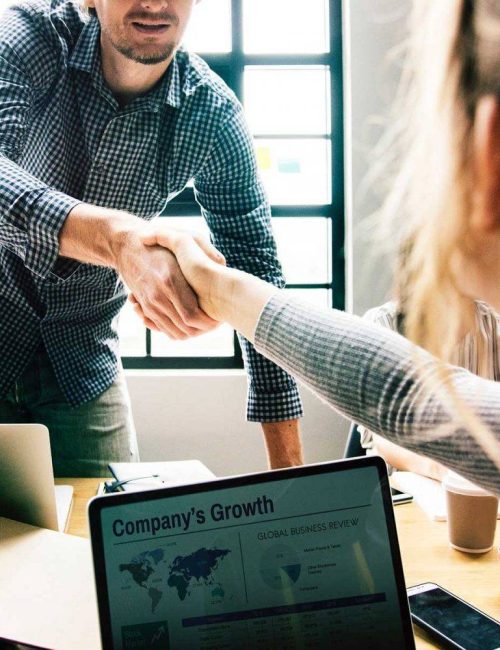 Need of Website Localization Services For Your Business Today
Localization of your website might seem an expensive and daunting idea but it's worth understanding the need of it for your business. Website localization is not just the translation of the content of your website to another language. It is much more than that! Here are few of the needs that expert localization helps to fulfill:
Boost Sales:
With the proper implementation of website localization process, it builds the visibility of your brand. Everything depends upon how your offerings are presented in the international market to boost sales.
A Global Hit:
In a world where people use their native language to communicate in different countries, companies need to adapt their language in order to target the locale as well as get a global hit.
Better ROI:
According to a recent study, companies who have their websites localized, performs better and has increased ROI. It helps in supporting the business partners in different countries and creates the loyalty.
Access to a Global Market:
In this world where anything can go viral within the fraction of seconds. For you to have a competitive edge over others, it is required to provide your potential customers the relevant information.
Tridindia has professional linguists as well as quality control processes to ensure your localization project get a huge success. This gives credibility and accuracy to your localized content that will surely help you easily target an audience.
Type of Languages We Offer for Website Localization
If you aim your business to serve at the international level, you need to first work on making the website serve well. Website localization helps to make a global presence and connect well to the target market audience. Given below are the following languages in which we provide website localization solutions:
Punjabi Website Localization
Hindi Website Localization
Urdu Website Localization
Bengali Website Localization
Telugu Website Localization
Malayalam Website Localization
Gujarati Website Localization
Russian Website Localization
Spanish Website Localization
French Website Localization
German Website Localization
Japanese Website Localization
Arabic Website Localization
Chinese Website Localization
Dutch Website Localization
And more..
Websites help businesses to reach out to their audience and serve in the best way. This serves well when your website is best localized and getting with professionals can help you well. Our experts can help you to make your website serve well as per the target market.
We at Tridindia
Professional Website Localization for Improved Reach
Connecting with people has become easier today because many things of our lives are happening online. For some business owners, it can mean just building a website which will represent their business in the positive light. However, sometimes just having a website alone does not ensure success, mainly if going global is something you are planning. Reaching global market will require content that everyone can easily understand, which is why website localization or fruitful language localization is very important.
Types of Website Localization We Offer
Our
effective website localization across cultures
 enable you to reach new customers by marketing your services with appealing content that resonates with them. Here are some of the websites that our localization experts can efficiently translate.
Magento Website Localization
Drupal Website Localization
Travel Website Localization
Real Estate Website Localization
WordPress Website Localization
Shopping Website Localization
Opencart Website Localization
Mobile Website Localization
Fashion Website Localization
Technology Website Localization
Software Website Localization
Ecommerce Website Localization
Hardware Website Localization
Oscommerce Website Localization
Pharmaceutical Website Localization
Shopify Website Localization
Healthcare Website Localization
Zen-Cart Website Localization
Non-Profit Website Localization
Joomla Website Localization
Retail Website Localization
Bigcommerce Website Localization
Dental Website Localization
And more..
When it comes to reliable localization solutions, Tridindia provides the most effective structures as well as equipment to assure maximum quality in any project! Our native localization experts are highly experienced in localizing websites of every industry.
Benefits of Outsourcing Website Localization Services to Us
In this globalized world, you need to opt proven localization techniques if you want to cross your local borders. Your audience will love you for giving them tailored made experience. There many more benefits of outsourcing website localization as mentioned below:
Native Translators
Our team has many native translators who can help to keep the original message in place.
Faster TAT
We give you an assurance of 100% accuracy in all type of translation projects.
Years Of Experience
Our 18+ years of experience, gives us the confidence to deliver the best in-class services.
Culturally Relevant
We have a connection with 150+ native translators who can handle translation projects well.
Data Privacy
We give great importance to data privacy and hence ensure everything is secure.
Quality Control Systems
Our team follow some quality control processes that ensure precision.
Apart from the above-mentioned things, there are many more benefits of outsourcing website localization to a reputed localization company as it expands your customer base.
Get in touch
Don't hesitate to contact with us for inquiries!
Our localization experts have the ability to localize all the components of the website. Our native linguists will make sure that your website is accessible across different languages.
Easy Project Consultation
We Do Website Localization in the Different Languages
No matter the website type, we offer website localization solutions in numerous languages that are highly in demand and widely spoken worldwide, with the assistance of our localization experts. They have hands-on experience in effectively localizing the website content and provide you the fruitful benefits of website localization.
Italian Website Localization
Korean Website Localization
Czech Website Localization
Japanese Website Localization
Hindi Website Localization
Turkish Website Localization
Telugu Website Localization
French Website Localization
Tamil Website Localization
Dutch Website Localization
Swedish Website Localization
Arabic Website Localization
German Website Localization
Chinese Website Localization
Portuguese Website Localization
Russian Website Localization
Urdu Website Localization
Polish Website Localization
And more
Every language comes with a certain kind of difficulty and thus, no in-house member of the company can localize the website content accurately in the desired language. As a result, hiring a trusted website localization service provider like us will bring better outcomes to your table in a short span of time.
What is

Website Localization?
Website localization is the process in which the modification of an existing website is done to make it suitable for a target audience to access it. Website localization includes the proper translation of the website content from one language to another according to the locals. There is an actual importance of localization if chosen the right one to help.
Website Localization

Challenges:
Key Elements For

Website Localization
Our
Website Localization
Process
The website localization process is quite simple and easy to understand having the components mentioned below:
The process of productive translation and localization is the reflection of the efficiency of work we offer. It helps the user in the clear understanding of the procedure we follow to deliver the results on time.
Why Choose Us
Choosing Tridindia to Get Impactful Website Localization
Higher Quality & Accuracy Level
After localization, your localized files are forwarded to the proof-reading experts to ensure that the content in them appeal to your customers.
Comprehensive Language Solutions
There are multilingual speakers in the entire world. We offer comprehensive language solutions to localize your content with perfection.
Certified
Localization Services
Our certified localization solutions ensure that the localization is performed by the localization expert and the localized content is error-free.
Native Localization
Experts
We have employed native localization experts who have extensive experience in this field and hold good understanding of the language.
Easy Project
Consultation
To help our clients understand our localization process we conduct easy project consultation in which our expert addresses all their queries.
Fastest Turnaround
Time
Our localization expert goes through the complexities involved in the localization project and strive to complete the task with the fastest TAT.
Get in Touch
We are dedicated to
serve you all time
We ensure that your website's content is complete to the dialect, format, and cultural preferences of your new audience.
Funfact
The Unbeatable Website Localization Master Since 2002
Reach your business goals faster with our tailor-made solution. Our turn-key website localization solutions are available for every industry. With a team of professionals dedicated to your project, will apply a winning plan, based on language pair, field, and resources.
Steps
Take Simple Steps for Website Localization Order
If you are facing any kind of difficulty in the localization of your website, you can turn up to us for the world-class experience and we assure you that you will get high quality website localization with 99.9 % of accuracy within the shortest span of time.
Contact us first
Give us a quick call to learn about our website localization solutions.
Consult with Project Manager
Our project manager is always there to address your queries. Feel free to consult.
Place Your Order
Whatever website you want to localize, just share the file and place your order.
Get Delivery On Time
We ensure that all your website content gets localized within the given deadline.
Get in touch
Don't hesitate to contact us for inquiries!
Our localization experts have the ability to localize all the components of the website. Our native linguists will make sure that your website is accessible across different languages.
Easy Project Consultation
FAQ
Frequently Asked Questions on Website Localization
Testimonial
With years of experience, we know what your industry needs for growth.
We guarantee the most effective services and correct solutions to your each and every query. Since 2002, we have been serving clients to translate their Ecommerce material in different languages.
"The best thing that I liked about TridIndia is their professionalism & promptness in delivering bulk projects within shorter time frame. Kudos to the team..!!"
"The best thing that I liked about TridIndia is their professionalism & promptness in delivering bulk projects within shorter time frame. Kudos to the team..!!"
"When you are in the technical industry, you know how difficult it is to communicate with your multilingual customers. But, TridIndia made this simple for us."
Website Localization Useful Resources
TridIndia Providing Certified Website Localization Services in:
Ahmedabad NCR Bangalore Chandigarh Chennai Delhi Gurgaon Hyderabad Kolkata Lucknow Mumbai Noida Pune Ghaziabad Gurugram Surat Visakhapatnam Dubai Abu Dhabi Ajman Oman Uttar Pradesh Maharashtra Karnataka Tamil Nadu Telangana West Bengal Gujarat Madhya Pradesh Haryana Kerala Bihar Rajasthan Assam Odisha Punjab Andhra Pradesh Jammu and Kashmir Uttara khand Himachal Pradesh Jharkhand Goa Puducherry Manipur Chhattisgarh Meghalaya Andaman and Nicobar Islands United States Philippines United Kingdom Germany Canada China Australia Ukraine Nigeria Malaysia France Bangladesh United Arab Emirates Turkey Pakistan Indonesia Saudi Arabia Kenya Egypt Taiwan Russia Singapore Peru Italy Netherlands Spain Thailand South Africa Palestine Ireland Japan Vietnam Mexico Hong Kong Sri Lanka Nepal Finland Maldives Brazil Czech ia Iran Poland Switzerland South Korea Belgium Myanmar (Burma) Lebanon Uzbekistan Greece Kuwait Ghana Morocco Qatar Sweden Armenia Ethiopia Israel Kazakhstan Romania Tanzania Latvia Denmark Argentina Oman Venezuela Bulgaria Belarus Algeria Moldova Portugal El Salvador Jordan New Zealand Afghanistan Austria Bahrain Costa Rica Hungary Albania Azerbaijan Iraq Slovenia Somalia Tunisia Yemen Colombia Estonia Georgia Norway Serbia Brunei Chile Cameroon Honduras Croatia Jamaica Lithuania Mauritius Sudan Kosovo Bolivia Slovakia Senegal Uganda Bahamas Congo – Kinshasa Côte d'Ivoire Cape Verde Curaçao Ecuador Iceland Luxembourg Montenegro Macedonia (FYROM) Mongolia Malawi Panama Rwanda Syria Turkmenistan Zambia Angola Bosnia & Herzegovina Barbados Burkina Faso Bermuda Bhutan Central African Republic Congo – Brazzaville Cyprus Gabon Guernsey Gambia Guatemala Guam Haiti North Korea Liberia Lesotho Libya Malta Mozambique Sierra Leone Tajikistan Trinidad & Tobago Uruguay Samoa Zimbabwe UAE