Medical Translation Services
Do you find it difficult to convert clinical documentation into the patient's native language? Well, medical translation services are the best way to translate medical documents with precision.
Why You Should Invest in Medical Translation Today?
Do you know most pharmaceutical companies, healthcare professionals, and biotech companies take translation as the major pillar for accurate communication across borders? Since the documents related to the medical industry possess very sensitive information, hence, while communicating the information to someone who belongs to a different language background, you should have access to translated medical documents.
Medical translation services are getting huge importance as traveling becomes affordable and easy because of the technological developments that make the entire world smaller. You might be thinking about how travel and the healthcare industry are correlated to each other Well, travelers now have great opportunities to get medical treatment and better care even if they are sitting in another country. With this, a person's medical records can be converted to the language of any foreign country where the person is getting treatment. This will make sure that the exchange of information is carried out effectively and that there are no communication barriers. So, if you are looking for subject matter experts, who can provide you with elite medical document translation, you are at the right place.
Affordable Medical Translation Services for Your Business
Proper communication is crucial among the patients as well as healthcare professionals. Therefore, medical translation is quite crucial in today's context. Medical translation is not just about the translation of content related to general medical information, results of clinical trials, medical devices, or documentation on new medicines. Several medical professionals as well as healthcare providers want premium healthcare translation so that patients who prefer to communicate in their native language get the correct medical treatment.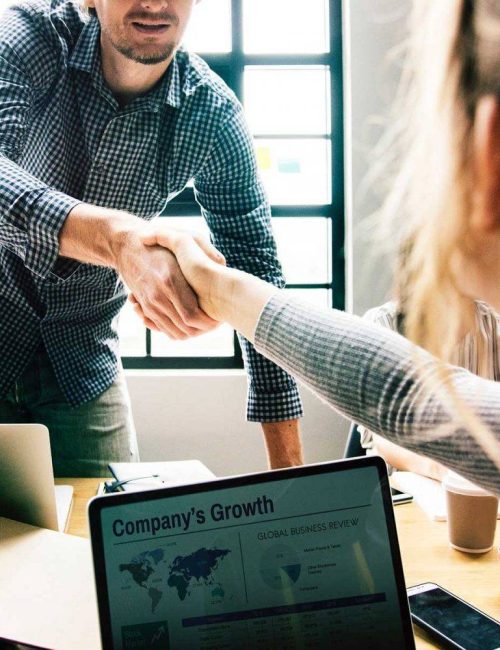 Need of Medical Translation Services For Your Business Today
Medical translation is required to convey important information about medical and healthcare fields to different nations across the globe in different respective languages. A single mistake in communicating the message can be a matter of life and death for a person. This is why there is a great importance of translation service in the medical industry. Various medical materials such as clinical documents, patient reports, labeling, medical literature, pharmaceutical website, etc can be translated.
Patient-Doctor Communication
Translation's major aim is to bridge the language gap, which is why medical translation is so important these days. It eases every communication barrier that healthcare professionals might come across while handling patients belonging to different language backgrounds.
Identify The Right Treatment
Patients travel to different countries, in order to get the best treatment. However, while scrutinizing the medical histories or patient test result charts, the language gap always persists. This is why experts recommend getting the documents translated, in order to receive the right treatment.
Reach Target Audience
The translation is also needed in order to reach the target audience. For example, if you deal with medical devices and you want to promote your product in different countries, you will have to get the essential documents translated. This will help you spread awareness and increase your reach.
Better ROI
This is one of the most important reasons to outsource translation. If you are a business owner in the medical sector, you will obviously look forward to great returns on your investment. However, in the absence of translation, you won't be able to communicate well with the target audience.
To put it simple, working in the sensitive domain of medicine, you cannot neglect the importance of translation. Although, it might appear a simple task – mere translation of words from one language to another, it is certainly not. You need the real benefits of professional translator, who make sure that the terminologies are used appropriately.
We at Tridindia
Professional Medical Translation for Improved Communication
The healthcare and medical industry have their own complete set of medical terminologies. It's the language that enables practitioners of the medical profession to know one another. Individuals in the industry need to comprehend the medical terms as they are handling human lives, and even a minor error can negatively impact the medical practitioners as well as their patients. Translation of medical terms requires specialization and expertise. At Tridindia, we promise worthwhile document translation to simplify the communication between the doctor and the patient or other doctors.
Types of Medical Documents We Translate
Medical documents convey very serious and sensitive information regarding patients, medicines, and devices. Thus, pocket friendly translation solutions should be rendered with utmost emphasis on quality and effectiveness. Keeping this in mind, we provide authentic medical translation services that are ISO Certified. Here are some major translation solutions offered by us.
Adverse Events
Package Inserts and Labels
Case Report Forms
Patient Reported Outcomes
Clinical Trials
Patient Recruitment Materials
Patient Information
Clinical Protocols
Contracts
Pharmacological Studies
Data Sheets
Production Manuals
Dossiers
Protocols
CRA Training Materials & Videos
Product Labels
Drug Registration Documentation
Questionnaires
Informed Consent Forms
Investigator Brochures
Regulatory Audit
Quality of Life (QoL) measures
Instructions for Use
Rater Scales
IVR
SAE and SOP Procedures
Regulatory Documents
Manufacturing Process Descriptions
Master Batch Records and Deviation Reports
Scientific Journal Articles
Multimedia audio and visual
Marketing Collateral
Software and Hardware
Toxicology Reports
NDA and IND
Corporate Websites and Portals
And Many More…
This clearly depicts that our team possesses hands-on experience in translating a variety of documents or materials for the medical industry. No matter how complex the project is, we make sure that the output you receive is high in quality and is delivered in the fastest turnaround time.
Benefits of Outsourcing Medical Translation Services to Us
When a person thinks about medical treatment or products, their focus remains on quality, safety, and effectiveness. Serving worldwide clients, we are boasting of immense expertise that guides us in delivering translation projects with high quality, safety, and effectiveness. Further, our native translators are well-versed with a multilingual glossary of all the medical terms.
Data Privacy
The major benefit that you may get by outsourcing the services to us is data privacy. We offer 100% assurance that your information will remain safe with us and that it won't be leaked out to any third party.
Culturally Relevant
Outsourcing medical translation solutions to us come with an assurance that you will get every form of clinical reports, documentaries, etc, translated into a selected language that seems culturally relevant.
Quality Control Systems
We follow stringent quality control procedures that involve passing the translated file through different stages of quality assurance. All the quality tests are very rigorous and deliver high quality output.
Faster TAT
We aim at delivering the translated file within a very short time frame. Depending on the size of your project, we work in the shortest time frame and deliver the project within the deadlines.
Years Of Experience
We have vast experience in the industry. Also, we have done successful translation for many documents that are often used for medical-related work by the practitioners.
Native Translator
We have a team of dynamic, creative, and dedicated professional translators who understand the medical terminologies well and translate the source files with utmost precision.
Right from extracting the text from the source format to a thorough review by a native-speaking expert, we handle every bit of your exceptional industry translation project. Hence, we are the right outsourcing partner for you, if you are looking for comprehensive and qualitative translation within the shortest possible time frame.
Get in touch
Don't hesitate to contact us for inquiries!
Tridindia has emerged as a bespoke medical translation service provider that keeps up with the workflow and renders translation services within budgetary and timely constraints. For more information, feel free to reach us!
Easy Project Consultation
Your Trusted
Medical
Translation
Agency Online
Medical translation is important when it is all about translation accuracy as well as industry knowledge. One minor error in a translation of medical device documents, guidelines, software documentation, pharmaceutical information, and so on – can have terrible consequences. There are situations of facilities and medical professionals ignored translation errors on imported medical gadgets inserts and guidelines resulted in grave implications where patients were poorly affected. The fastest, simplest, or affordable method of medical translation should never be the preference for choosing a medical document translation provider.
Every medical document translation needs quality assurance. We, at Tridindia, help with medical translation quality assurance, whether through different phases of proofreading or by focus group testing. We take every medical translation project quite seriously and broaden services that are more than just the document and language translation processes. We handle complex translation challenges in every language pair that you need. Hence, if you are looking for high-quality translation in any Indian or foreign language, you are most welcome to receive instant translation solutions in all languages and regional dialects.
Hindi Medical Translation
Telugu Medical Translation
Gujarati Medical Translation
Kannada Medical Translation
Punjabi Medical Translation
Marathi Medical Translation
Bengali Medical Translation
Urdu Medical Translation
German Medical Translation
Japanese Medical Translation
Korean Medical Translation
Dutch Medical Translation
Turkish Medical Translation
And More..
We understand that your needs and requirements might differ from others. Keeping this in mind, we translate your documents into numerous living and rare languages in the world.
Tridindia provides professional medical translation services with the help of a dedicated team of extremely qualified language translation professionals who have extensive knowledge within a diverse medical sector. Our services are often called upon by pharmaceutical, medical, and healthcare facilities, medical device manufacturers and distributors, individual healthcare professionals and administrations, and several others.
Our Experts
Medical
Translators
Scope of Medical Translation
From important research works to user manuals of devices, medical translation is the most basic requirement. Such services assist you in connecting your medical data with the rest of the world. They adequately present your medical findings to new audiences and help you boost your market share by bringing your new products into various regions.
Medical translation is considered a specialized discipline, which is carried out by our knowledgeable native language translators. There are many companies that offer accurate and reliable medical translation services. We have a team of highly skilled translators for your respective field.
Specialized Translation
Each medical document builds up technical ideas via specific and precise terms. This terminology must be respected no matter what. Moreover, medical translation depends on a wide range of areas of specialization. Hence it's important to get experienced and well-qualified specialists to work on your project. As you'd go to a cardiologist for a heart issue, you need to hire us as we are specialized in translation.
Tridindia language translation team has several expert translators who have expertise in a wide range of languages and have industry-specific knowledge. Reliable medical translation is highly available for almost any pair of languages.
The special business process that we have set up guarantees that every project is awarded to a highy suitable translator. Tridindia ensures that we will get your job done faster and at the best rates. We likewise have a quality assurance system for high translation quality standards, where a professional proofreader proofreads a well-completed medical translation to ensure its accuracy and quality.
We have a great portfolio that can assist you with assessing the level as well as the quality of their translation skills. Also, you can ask us for showing you the previous work related to the required experience in a similar niche. Our working professionals have accurate terminology as well as knowledge to focus on the essential issues of safety.
Case Studies
We are dedicated to
serve you all time
With a proven track record of handling every sort of medical document, we help you overcome all the challenges in the healthcare industry.
Why Choose Us
Choosing Tridindia to Get Impactful Medical Translation Solutions
The translation is the key element to transcending linguistic barriers for promoting effective communication in numerous languages. Hence, if you practice in the medical field and want to expand your services across borders, you will have to have a translation in your kitty. With years of experience, our team can help you with productive translation strategies. So, choose us today.
Higher Quality & Accuracy Level
Our team of medical translators is highly specialized in the healthcare industry. They can accurately convey the translated content that will be rich in quality.
Comprehensive Language Solutions
Tridindia provides you with comprehensive language solutions to make sure that your medical document gets translated accurately into the desired language.
Certified
Translation
We provide you with certified medical translation services while ensuring that the translated content has zero errors and the terminologies used are appropriate.
Native Expert
Translators
Our team of native expert translators is well-versed in the healthcare industry. They are capable of handling complex projects and keeping your medical data completely confidential.
Easy Project
Consultation
We also conduct an easy project consultation and make sure that we could address all the queries of our clients and know more about their projects in-depth.
Fastest Turnaround
Time
We are best known for delivering work within the decided deadline. To make this happen, our medical translators work dedicatedly and stay focused to deliver quality at the fastest TAT.
Realfact
The Unbeatable Medical Translation Master Since 2002
Incorporating our cost-effective medical translation can help you achieve multilingual success. Through this service, we enable our medical clients to engage international doctors, customers, and patients confidently.
Steps
Some Easy Steps for Medical Translation Order
Is your organization require accurate medical translation services for healthcare reports, clinical documents or medical device manuals? Then look no further than Tridindia. Order your service by following some easy steps-
Contact us first
Give us a call or send us an email including your project details.
Consult with Project Manager
If you want to consult our project manager, feel free to schedule a meeting for further discussion.
Place Your Order
If you find everything as per your needs, then place your order soon.
Get Delivery On Time
Once we complete working on your project, we will deliver translated content to you on time.
FAQ
Frequently Asked Questions on Medical Translation
TridIndia Providing Certified Medical Translation Services in:
Ahmedabad NCR Bangalore Chandigarh Chennai Delhi Gurgaon Hyderabad Kolkata Lucknow Mumbai Noida Pune Ghaziabad Gurugram Surat Visakhapatnam Dubai Abu Dhabi Ajman Oman Uttar Pradesh Maharashtra Karnataka Tamil Nadu Telangana West Bengal Gujarat Madhya Pradesh Haryana Kerala Bihar Rajasthan Assam Odisha Punjab Andhra Pradesh Jammu and Kashmir Uttara khand Himachal Pradesh Jharkhand Goa Puducherry Manipur Chhattisgarh Meghalaya Andaman and Nicobar Islands United States Philippines United Kingdom Germany Canada China Australia Ukraine Nigeria Malaysia France Bangladesh United Arab Emirates Turkey Pakistan Indonesia Saudi Arabia Kenya Egypt Taiwan Russia Singapore Peru Italy Netherlands Spain Thailand South Africa Palestine Ireland Japan Vietnam Mexico Hong Kong Sri Lanka Nepal Finland Maldives Brazil Czech ia Iran Poland Switzerland South Korea Belgium Myanmar (Burma) Lebanon Uzbekistan Greece Kuwait Ghana Morocco Qatar Sweden Armenia Ethiopia Israel Kazakhstan Romania Tanzania Latvia Denmark Argentina Oman Venezuela Bulgaria Belarus Algeria Moldova Portugal El Salvador Jordan New Zealand Afghanistan Austria Bahrain Costa Rica Hungary Albania Azerbaijan Iraq Slovenia Somalia Tunisia Yemen Colombia Estonia Georgia Norway Serbia Brunei Chile Cameroon Honduras Croatia Jamaica Lithuania Mauritius Sudan Kosovo Bolivia Slovakia Senegal Uganda Bahamas Congo – Kinshasa Côte d'Ivoire Cape Verde Curaçao Ecuador Iceland Luxembourg Montenegro Macedonia (FYROM) Mongolia Malawi Panama Rwanda Syria Turkmenistan Zambia Angola Bosnia & Herzegovina Barbados Burkina Faso Bermuda Bhutan Central African Republic Congo – Brazzaville Cyprus Gabon Guernsey Gambia Guatemala Guam Haiti North Korea Liberia Lesotho Libya Malta Mozambique Sierra Leone Tajikistan Trinidad & Tobago Uruguay Samoa Zimbabwe UAE
Testimonial
With years of experience, we know what your industry needs for growth.
Through our industry knowledge and experience, we execute translation that will definitely profit your business.
"The best thing that I liked about TridIndia is their professionalism & promptness in delivering bulk projects within shorter time frame. Kudos to the team..!!"
"The best thing that I liked about TridIndia is their professionalism & promptness in delivering bulk projects within shorter time frame. Kudos to the team..!!"
"When you are in the technical industry, you know how difficult it is to communicate with your multilingual customers. But, TridIndia made this simple for us."