Oil And Gas Translation Services
Are you finding a way to make your oil and gas documents culturally relevant? Oil and Gas translation is ideal to conduct to make all types of technical communication materials accessible in diverse languages.
Why You Should Invest in Oil And Gas Translation Today?
In the age of globalization the oil and gas industry is one of the most significantly advancing and crucially imperative industry spread all over the world. Oil and gas both are found underneath the surface of earth. These are the most valuable natural resources for producing energy. The oil and gas industry embraces two sectors: 'upstream'- the exploration and production part of the industry; then 'downstream'-the part which manages the refining and processing of crude oil and gas produces, their supply and marketing. Companies functioning at global level are aware with the concept of globalization and translation. The industry may perhaps be having equally upstream and downstream benefits, or may well focus on a specific area, generally identified as an E&P company or an R&M company.
At present, oil & gas industry is implementing certain fresh guidelines and expertise to meet the approaching demands and handle the ecological concerns. In the contemporary age oil and gas industries need to device translation projects with gradually shorter time and from every corner of the world. Vibrant and all-in-one technical oil and gas translation and localization in several languages is principal to the accomplishment of these widespread, promptly organized companies. Here, some benefits of professional translator is to get the best translation while following the thorough procedures that deliver only accurate solutions.
Affordable Oil and Gas Translation to Build Foreign Connections
Oil and gas industry has affected each and every scope of human life. By the influx of technical advances and studies, the demand of gas and oil industry is growing at a prompt pace. Around 70 to 80 per cent worldwide economic development rest on this industry. Oil and gas are projected to keep on being the leading energy resources for eras to come. Major companies dealing in this industry are- Shell, ExxonMobil, ConocoPhillips, Chevron, Total S A and BP. Russia, USA, Iran, China are the main producers of oil in the world. There are number of other companies which are investing billions of dollars in this multi-million industry and any worst translation mistakes can make disastrous effects on the investment and deals made. Retaining the exploration procedure in an appropriate way is very imperative for the growth of this industry and choosing professional translation is best.
If you are owning an Oil and gas company and want to make your technical documents easily accessible for clients of specific nations, Tridindia is a premium quality translation service provider for the oil & gas industry. We have a strong alliance with translators in USA, USSR, Ukraine and other major Asian and European countries we are superlatively placed to provide services custom-made to our oil and gas translation clients having particular business targets. This is one of the crucial translation facts that tells how translation intensifies expansion and generate higher income.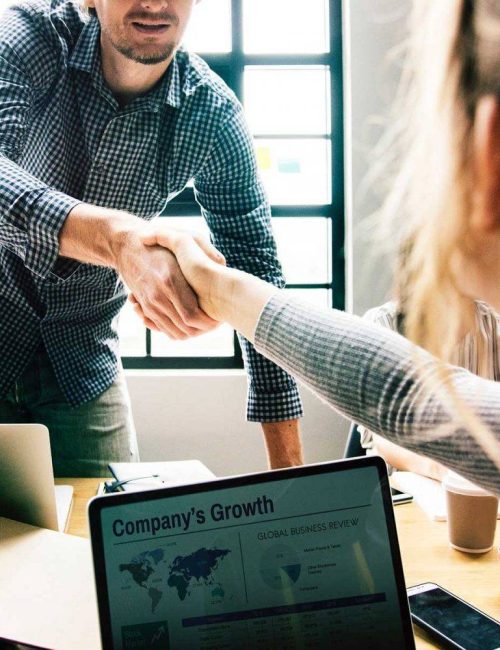 Need of Oil and Gas Translation Services For Your Business Today
Being a multi-billion dollar industry, the oil and gas sector works on a global scale. It's a large business. Thus, translating oil and gas documents on your own can be a wrong decision which is usually magnified and result into wrong translation. When there is Tridindia out there for your assistance you will surely get a better deal. Below are some of the reasons to educate you why do you need this translation for your business today.
Understanding Technical Terms
Understanding and speaking two languages does not make someone capable of efficiently translating technical terms for the oil and gas industry. Translations from a professional linguist cost you very less and you receive the precise translation.
Reduce Risks
All communication among different language speakers should be professionally translated to assure better understanding. Hiring a translation professional mitigates the numerous risks due to miscommunications in this industry.
Cultural Relevancy
Every language has its cultural and nuances phrases that just a native can hold. Regardless of how much study has been devoted to the translation, the project is ideally undertaken by an expert working within their local languages.
Boost Sales
All business deals need multiple interactions between different parties to manufacture a product for sale and distribution. Ensuring accurate communication is important in the oil and gas industry and thus, you need a professional translator.
Tridindia dedicates us in translations for Oil and Gas industry. We are expert in translating operation and installation manuals for drilling platforms, seismic studies, drilling expedition reports, performance data of installations, contracts and legal agreements for drilling and pipeline installation and practice. This is reasons why do you need translation from experts that are serving in this niche for long time.
Types of Oil and Gas Translation We Offer
The Oil and Gas Translation Industry works worldwide & connects various countries in the world. It involves global procedures of exploration, extraction, refining, transporting, as well as marketing petroleum products. The rapid growth in the industry has enhanced the demand for specific translations in various languages. Here are the documents we translate for THE oil industry.
Operation & Maintenance Manuals
Equipment Manuals
Drilling Expedition Reports
Environmental Impact Assessments
Social Impact Assessments
Performance Data Of Installations
Technical Proposals
Tender Documents
Technical Specifications
Insurance Policies
International Standard
and more
There are a few laws and rules which govern contracts, ownership, and agreements for drilling & installing pipelines that should be followed while translating technical documents for the oil and gas industry. For premium translation, Tridindia is the right company where our native translators have extensive knowledge and by choosing our solutions you don't have to worry about translation cost for the required solutions.
Why Choose Us
Choosing Tridindia to Get Exceptional Oil and Gas Translation
Tridindia recognize the complications of oil & gas industry-starting from upstream oil and gas exploration to downstream marketing processes-in addition we ensure the right proficiency and means to supply refined, custom-made services for the industry. We know what does translation mean and therefore Tridindia provide our oil & gas sector clients several benefits:
Higher Quality & Accuracy Level
When it comes to translating technical documents, quality and accuracy matter. And we consider both the parameters while translating.
Comprehensive Language Solutions
Our language solutions enable your company to connect with any company that speaks different languages whether Indian or foreign.
Certified Translation
Services
We offer highly certified translation with the help of our native translators who are also subject matter experts and have industry knowledge.
Native Expert Translators
The paramount wide-ranging group of translators in the oil & gas industry, equipped with industry and target nation proficiency/familiarity.
Easy Project Consultation
We facilitate our clients with project consultation to make it easy for us to know their concerns and address them in a better way.
Fastest Turnaround Time
We will not disappoint by doing delay in the project submission. Thus, we complete the work with the fastest turnaround time.
Get in touch
Don't hesitate to contact us for inquiries!
We have established industry specific methods to decrease implementation risk and highest return on investment.
Easy Project Consultation
Steps
Take Simple Steps for Oil and Gas Translation Order
When you desire translation solutions near me, choosing Tridindia is best. We have a wide-ranging understanding of translations for all foremost nationwide oil and gas firms. The Translation must be done such that it is well-understood by the clients and drive them towards the business.
Contact us first
Talk to us and discuss your requirement.
Consult with Project Manager
Book an appointment with our project manager to give him insight about the same.
Place Your Order
Tell us what document you want us to translate and place your order now.
Get Delivery On Time
We give the assurance of timely delivery of the translated document.
Case Studies
We are dedicated to
serve you all time
Our original, well-known, and outgoing policy let us manage
assignments proficiently while building value and reaching targets.
Testimonial
With years of experience, we know what your industry needs for growth.
Through our industry knowledge and experience, we execute translation that will definitely profit your business.
"The best thing that I liked about TridIndia is their professionalism & promptness in delivering bulk projects within shorter time frame. Kudos to the team..!!"
"The best thing that I liked about TridIndia is their professionalism & promptness in delivering bulk projects within shorter time frame. Kudos to the team..!!"
"When you are in the technical industry, you know how difficult it is to communicate with your multilingual customers. But, TridIndia made this simple for us."
Realfact
The Unbeatable Oil and Gas Translation Master Since 2002
We are simply the best as soon as it comes to realize superior productiveness, which ultimately leads to profit maximization to our clients.
TridIndia Providing Certified Oil and Gas Translation Services in:
Ahmedabad NCR Bangalore Chandigarh Chennai Delhi Gurgaon Hyderabad Kolkata Lucknow Mumbai Noida Pune Ghaziabad Gurugram Surat Visakhapatnam Dubai Abu Dhabi Ajman Oman Uttar Pradesh Maharashtra Karnataka Tamil Nadu Telangana West Bengal Gujarat Madhya Pradesh Haryana Kerala Bihar Rajasthan Assam Odisha Punjab Andhra Pradesh Jammu and Kashmir Uttara khand Himachal Pradesh Jharkhand Goa Puducherry Manipur Chhattisgarh Meghalaya Andaman and Nicobar Islands United States Philippines United Kingdom Germany Canada China Australia Ukraine Nigeria Malaysia France Bangladesh United Arab Emirates Turkey Pakistan Indonesia Saudi Arabia Kenya Egypt Taiwan Russia Singapore Peru Italy Netherlands Spain Thailand South Africa Palestine Ireland Japan Vietnam Mexico Hong Kong Sri Lanka Nepal Finland Maldives Brazil Czech ia Iran Poland Switzerland South Korea Belgium Myanmar (Burma) Lebanon Uzbekistan Greece Kuwait Ghana Morocco Qatar Sweden Armenia Ethiopia Israel Kazakhstan Romania Tanzania Latvia Denmark Argentina Oman Venezuela Bulgaria Belarus Algeria Moldova Portugal El Salvador Jordan New Zealand Afghanistan Austria Bahrain Costa Rica Hungary Albania Azerbaijan Iraq Slovenia Somalia Tunisia Yemen Colombia Estonia Georgia Norway Serbia Brunei Chile Cameroon Honduras Croatia Jamaica Lithuania Mauritius Sudan Kosovo Bolivia Slovakia Senegal Uganda Bahamas Congo – Kinshasa Côte d'Ivoire Cape Verde Curaçao Ecuador Iceland Luxembourg Montenegro Macedonia (FYROM) Mongolia Malawi Panama Rwanda Syria Turkmenistan Zambia Angola Bosnia & Herzegovina Barbados Burkina Faso Bermuda Bhutan Central African Republic Congo – Brazzaville Cyprus Gabon Guernsey Gambia Guatemala Guam Haiti North Korea Liberia Lesotho Libya Malta Mozambique Sierra Leone Tajikistan Trinidad & Tobago Uruguay Samoa Zimbabwe UAE