Scientific Translation Services
Science is the most challenging field and so are the complex terminologies used in this field. Thus, it's crucial to get Scientific translation and entrust your Scientific articles to professional translators to receive appropriately translated content.
Why You Should Invest in Scientific Translation Today?
Nowadays, the nations at the forefront of scientific research are India, Germany, the US, China, the UK, Japan, and France. When it comes to advancing scientific knowledge as well as cooperation, this can be a great issue. English has been acknowledged as the language of science for well over a century. However, that puts researchers – most probably geniuses in their specific field – on the backfoot if English isn't their main language. Additionally, the scientific research of today is hardly siloed by nation. Advanced science is a worldwide network of cooperation as well as innovation and when you understand benefits of professional translator you'll see solutions becomes easy to understand. Researchers are handpicked by institutions for their scientific merit. Not basically where they grew up or the languages they usually speak.
Fastest professional scientific translation services by 4000+ certified scientific translators who offer accurate scientific translation in 250+ languages for government, public, and private sectors. Want to expand your global scientific knowledge and wish to create a new invention like never before? Facing difficulty in learning the relevant findings of specific foreign scientific research due to language differences? Thinking to convert the content into your words using online translating tools? If yes, then don't go ahead for implementing this in reality. Translating scientific text is not as straightforward as you might believe. Scientific terms and symbols need to be carefully understood to ensure a high level of accuracy as some worst translation mistakes can put you in trouble. All of this makes accurate, high-quality, scientific translation an absolute must for institutions, researchers, and organisations across the world. Our scientific translation agency assigns translators for every project with specific attention to their particular experience as well as comprehension of scientific texts. The accuracy of scientific writing must be reflected in the best suitable style of the final, translated texts.
Affordable Scientific Translation Services for Your Business
Translation in a scientific discipline call for specialist linguistic competences, knowledge of subject matter, requisite terminology, awareness of the targeted language & culture, and effective writing skills. Therefore, it is important to get information on your website or other source content translated by our professional translators with no misapprehension or doubts. Our translators have a clear idea of theories, principles, and terminologies used in the scientific discipline. They understand the meaning of various technicalities used in the scientific text. Hence, you can rest assured that expert working on your project has both language & sector knowledge and translation does not change the meaning of your original content and also you don't need to worry with how much should you spend on translation solutions. Working along with a best-in-class scientific translation agency will assure you not just the best results but the best outcomes within deadlines.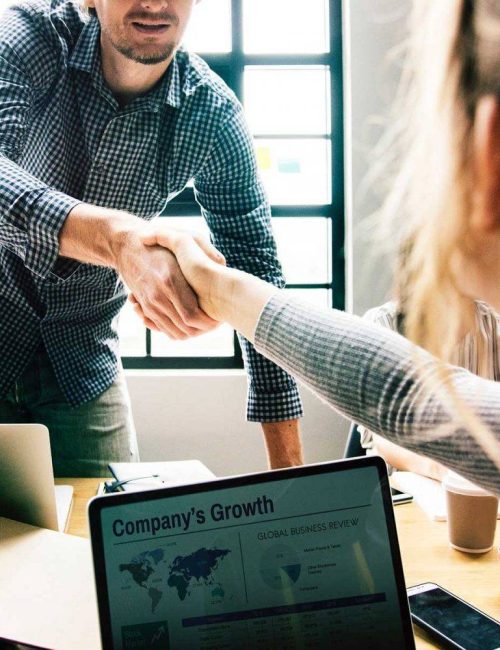 Need of Scientific Translation Services For Your Business Today
Scientific content uses science-specific terminologies and complicated terms that are hard to understand. That's why you need a supportive translating partner with first-class industry training, specialization in the respective field, and detailed knowledge in terminology management and understands the concept about globalization and translation. Translation helps in conveying required messages with no costly mistakes and following benefits.
Penetrate New Market
Are you planning to compete in the international markets for your new lab device? You need a translation of its specifications, promoting materials, product manual, and all things, preserving the original tone and ensuring compliance with standard industry regulations. Besides this, you can also identify market potential for operating strategy.
Reach Target Audience:
Scientific language is quite technical. Information must be as concise as possible with no inaccuracy and no repetitions to avoid confusions. Some concepts even not exist in the culture of a targeted audience. Well-translated content helps in adapting ideas for the intended audience and assure customers that they have selected the right service for them.
Create Reputation
Poorly crafted documents would convey improper or wrong information. This could severely affect your company's credibility. Translation helps in assuring complete accuracy and delivering intended information to the audience with no errors. This helps in creating a notable and trustworthy reputation among customers and business associates.
Better ROI
In order to publish your laboratory instrumentation details or scientific findings in the worldwide scientific community, it is important to put forth your points clearly and effectively. By providing targeted audiences with comprehensible details of your products or services, you can turn them into potential buyer and enhance profitability with increased sales.
In science documents, there are lots more than simple sentences including formulas, symbols, diagrams, graphs, numbers, charts, and more. The well-known translation facts relates to the meaning of the entire content should not be changed due to the language difference. Hence, it is necessary to let it translated by professional translators who keep originality and clarity of the original content even after translation.
Types of Scientific Translation We Offer
Our professional translators' team have the ability to handle and translate almost all types of scientific texts and other content and prevent wrong translation from happening. Some of the translating solutions or services we offer for scientific content with ease are as follows –
Scientific Content Translations
Scientific Documents Translations
Test Protocols Translations
Material Data Safety Sheets Specifications Translations
Form Translations
Scientific Articles Translations
Scientific Research Translations
Engineering Specifications Translations
Scientific Presentations Translations
Simulation Software Translations
Patent Translations and more..
We offer an accurate and affordable translation of many more requirements as our expert know what does translation mean. Therefore, if there is anything that you are looking for, but is not mentioned in the above table, then contact us and we'll help you instantly.
Why Choose Us
Choosing Tridindia to Get Impactful Scientific Translation
Our scientific translation company with a competent team of translators will convert the language appropriately into the targeted lingo considering field-specific terms and scientific language. They ensure no single thing gets lost in translation for your solutions.
Higher Quality & Accuracy Level
After carefully and precisely translating the work, we ask another translator to proofread it again and make necessary editing for complete accuracy.
Comprehensive Language Solutions
We bring you comprehensive language solutions that make your scientific articles easy to understand for global audiences.
Certified Translation
Services
We provide certified translation with the help of our certified translator who can efficiently produce an error-free translation.
Native Expert Translators
Our translators are fluent in both source & target language. They consider idioms, symbols, colloquialism, and all differences to make the content culturally relevant.
Easy Project Consultation
To ensure that our clients receive a clear understanding of our services and to address their concerns, we conduct easy project consultation.
Fastest Turnaround Time
No matter how challenging or bulky your project is, we can assure you timely execution with quick turnaround without compromising on quality or accuracy of output.
We Offer Scientific Translation For The Following Languages
Our specialized, experienced, qualified, and mother tongue translators are happy to help you with the reliable translation to and from all Indian and foreign languages. Following is the overview of languages we are translating for many years.
German Scientific Translation
Korean Scientific Translation
Arabic Scientific Translation
Italian Scientific Translation
Spanish Scientific Translation
Russian Scientific Translation
Japanese Scientific Translation
Hindi Scientific Translation
Indonesian Scientific Translation
French Scientific Translation
Chinese Scientific Translation
Vietnamese Scientific Translation and more..
We have more than thousands of native translators globally. So, it does not matter which language pairs you have to translate, we are always there to assist you with the assured reliability and accuracy. Choosing us brings in great results when you are in search for proficient translation solutions near me for scientific translation.
Get in touch
Don't hesitate to contact us for inquiries!
We have professional translators with extensive experience in several scientific fields, which makes us a specialized scientific translation agency with a global presence.
Easy Project Consultation
Steps
Take Simple Steps for Scientific Translation Order
To put it in simpler words, translating scientific material whether it is a text, any document, report, etc, is always the biggest challenge. We provide solutions at affordable translation cost and our team has experts who are professionals to deliver the translation in less time.
Contact us first
Quickly reach us via call or just send us your project requirement by mail.
Consult with Project Manager
Our project manager will give you knowledge about our translation solutions.
Place Your Order
Send us your scientific articles and documents for translation and place your order.
Get Delivery On Time
We will submit translated content quickly to you within the deadline.
Case Studies
We are dedicated to
serve you all time
We ensure truthful, reliable and accurate scientific translation in different languages that meet high standards and seem meaningful to the viewer.
Testimonial
With years of experience, we know what your industry needs for growth.
We guarantee the most effective services and correct solutions to your each and every query. Since 2002, we have been serving clients to translate their Ecommerce material in different languages.
"The best thing that I liked about TridIndia is their professionalism & promptness in delivering bulk projects within shorter time frame. Kudos to the team..!!"
"The best thing that I liked about TridIndia is their professionalism & promptness in delivering bulk projects within shorter time frame. Kudos to the team..!!"
"When you are in the technical industry, you know how difficult it is to communicate with your multilingual customers. But, TridIndia made this simple for us."
Funfact
The Unbeatable Scientific Translation Master Since 2002
We are the one-stop destination for people seeking quality scientific translation. Clarity and concision are the key stylistic objectives of our scientific translation, which convey the accurate meaning of the original text.
TridIndia Providing Certified Scientific Translation Services in:
Ahmedabad NCR Bangalore Chandigarh Chennai Delhi Gurgaon Hyderabad Kolkata Lucknow Mumbai Noida Pune Ghaziabad Gurugram Surat Visakhapatnam Dubai Abu Dhabi Ajman Oman Uttar Pradesh Maharashtra Karnataka Tamil Nadu Telangana West Bengal Gujarat Madhya Pradesh Haryana Kerala Bihar Rajasthan Assam Odisha Punjab Andhra Pradesh Jammu and Kashmir Uttara khand Himachal Pradesh Jharkhand Goa Puducherry Manipur Chhattisgarh Meghalaya Andaman and Nicobar Islands United States Philippines United Kingdom Germany Canada China Australia Ukraine Nigeria Malaysia France Bangladesh United Arab Emirates Turkey Pakistan Indonesia Saudi Arabia Kenya Egypt Taiwan Russia Singapore Peru Italy Netherlands Spain Thailand South Africa Palestine Ireland Japan Vietnam Mexico Hong Kong Sri Lanka Nepal Finland Maldives Brazil Czech ia Iran Poland Switzerland South Korea Belgium Myanmar (Burma) Lebanon Uzbekistan Greece Kuwait Ghana Morocco Qatar Sweden Armenia Ethiopia Israel Kazakhstan Romania Tanzania Latvia Denmark Argentina Oman Venezuela Bulgaria Belarus Algeria Moldova Portugal El Salvador Jordan New Zealand Afghanistan Austria Bahrain Costa Rica Hungary Albania Azerbaijan Iraq Slovenia Somalia Tunisia Yemen Colombia Estonia Georgia Norway Serbia Brunei Chile Cameroon Honduras Croatia Jamaica Lithuania Mauritius Sudan Kosovo Bolivia Slovakia Senegal Uganda Bahamas Congo – Kinshasa Côte d'Ivoire Cape Verde Curaçao Ecuador Iceland Luxembourg Montenegro Macedonia (FYROM) Mongolia Malawi Panama Rwanda Syria Turkmenistan Zambia Angola Bosnia & Herzegovina Barbados Burkina Faso Bermuda Bhutan Central African Republic Congo – Brazzaville Cyprus Gabon Guernsey Gambia Guatemala Guam Haiti North Korea Liberia Lesotho Libya Malta Mozambique Sierra Leone Tajikistan Trinidad & Tobago Uruguay Samoa Zimbabwe UAE